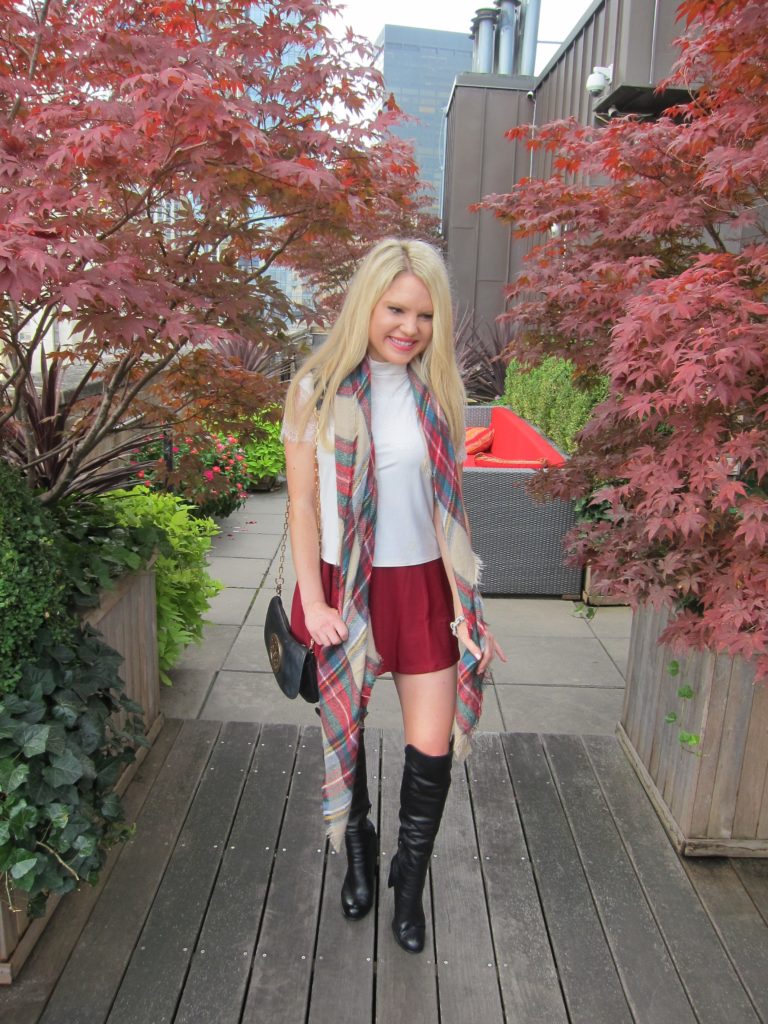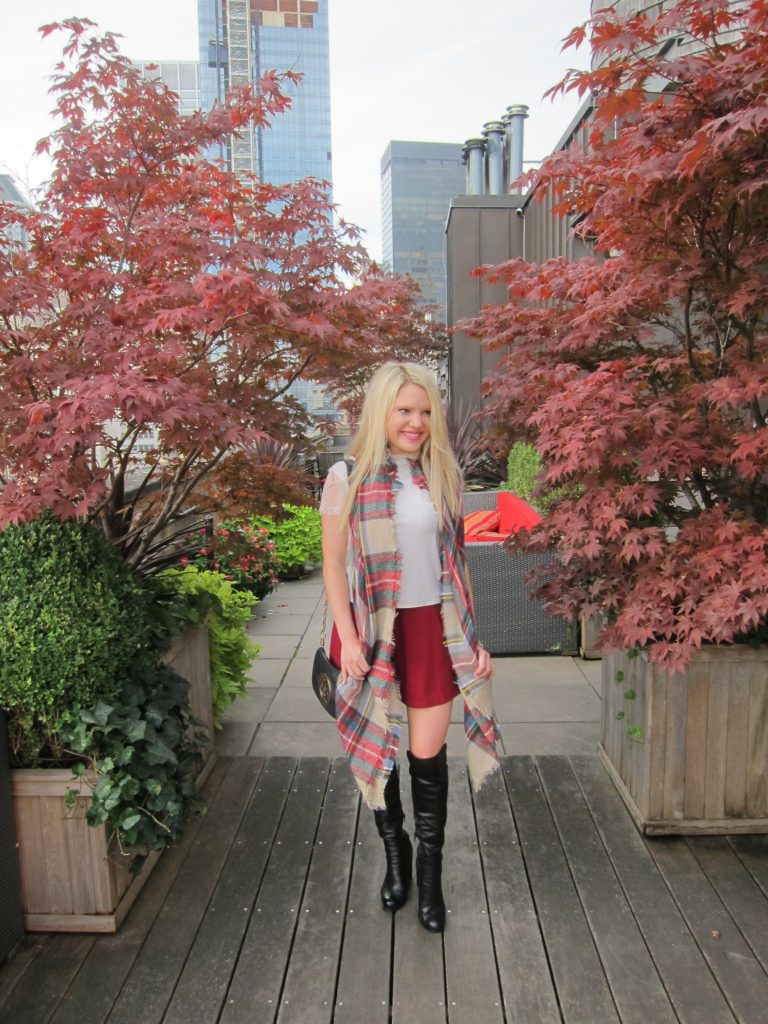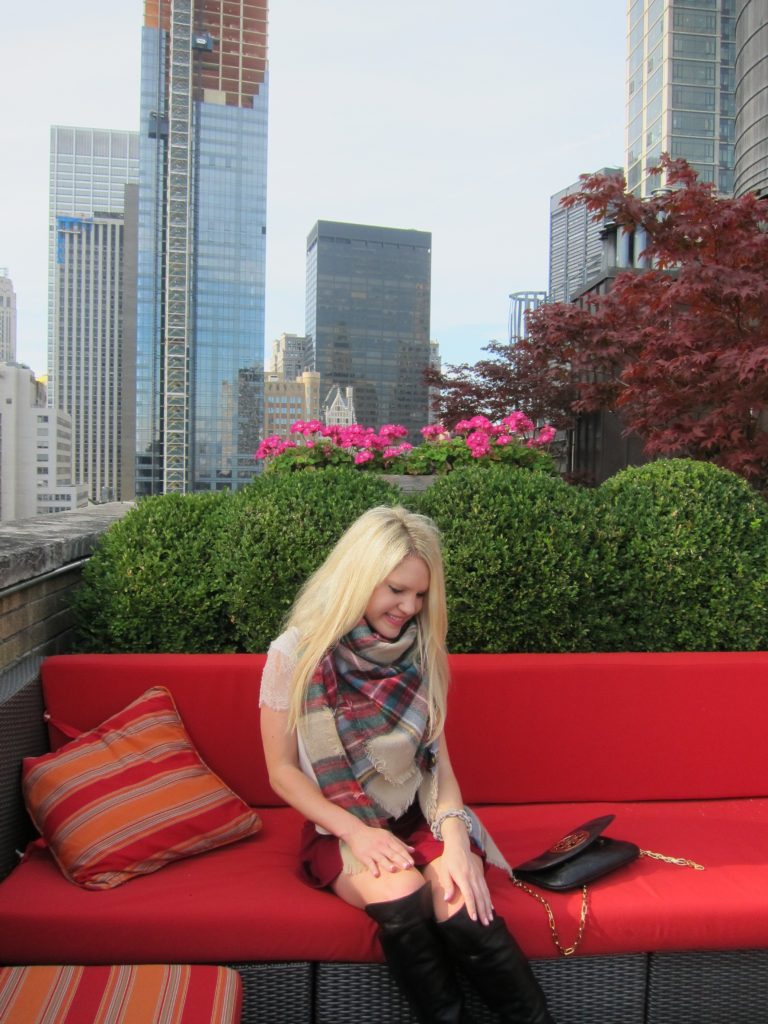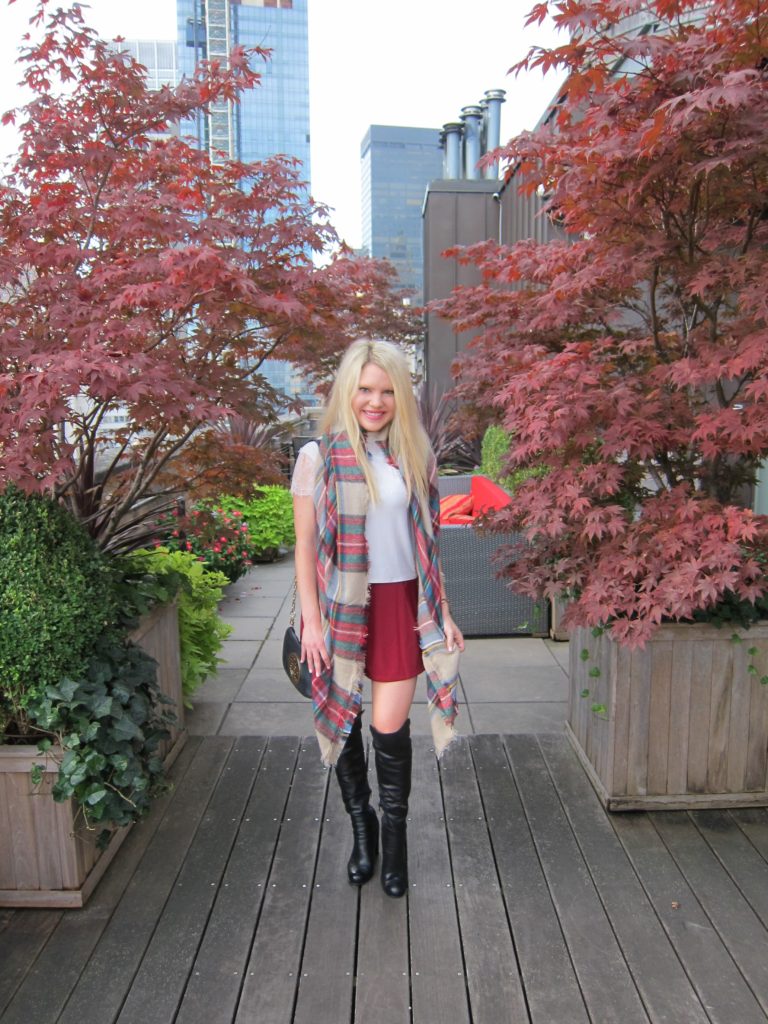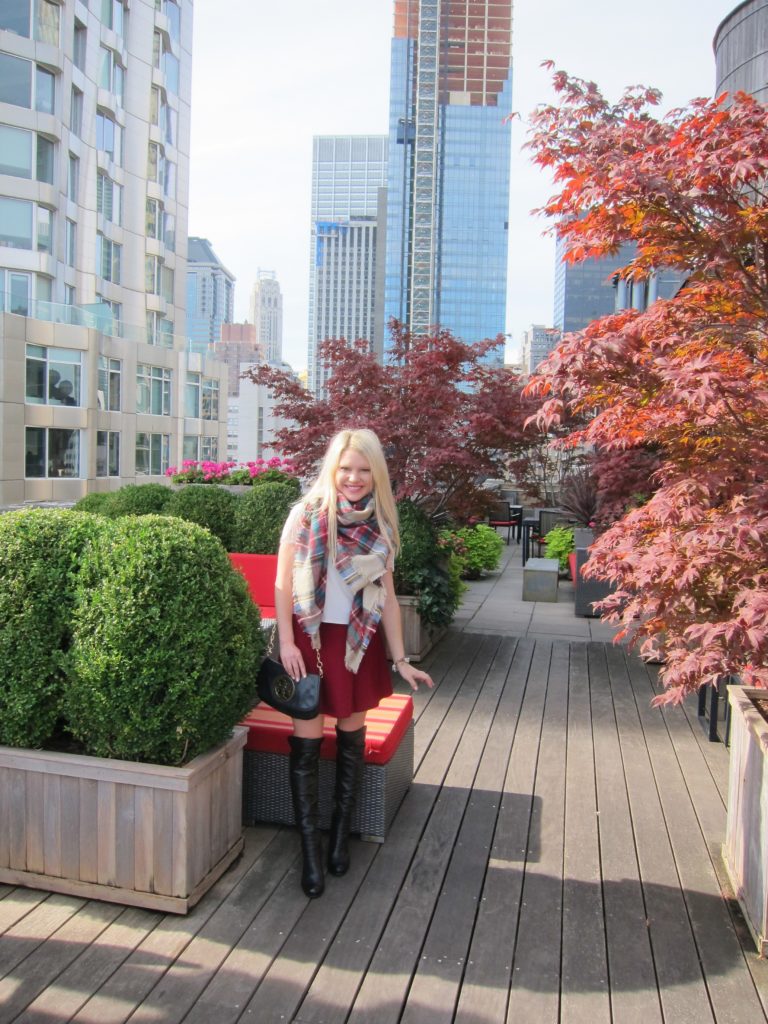 SCARF Buttons & Pleats (only $10!) | TOP Topshop | BOOTS Stuart Weitzman | BAG Tory Burch (also worn here) | BRACELET Bauble Bar
I shot these pics on my girlfriends rooftop. She makes me miss having amenities SO MUCH!! I now live in the West Village and while I LOVE my neighborhood, I miss having amenities. When you live in a shoe box (mine is slightly larger than my size 6 haha), you want more common spaces. I have previously lived on the upper west side and in Chelsea. In Chelsea I was spoiled with views of the Hudson River, the Highligh Park and three rooftop decks with cabanas and GRASS! It even had a 16 person outdoor table that I reserved to host my friends.
Now I have nothing, (cue the crying face emoji), no rooftops, no gym, no pool, not even laundry in my building! But I live close to EVERYTHING including some of the best restaurants and things to do in NYC. So I guess I have to decide whats more important to me ultimately. Just seeing my girlfriends new place made me miss having amenities so much! Can ya'll relate??
This scarf cracks me up because I see it literally on every girl everyday in New York! Every girl has this scarf so if you already do please tell me. It is super good quality, super warm and has so many colors in it that it goes with everything! I have had it on repeat since I got it a week ago! Check back in a few hours for my after Christmas sales post!