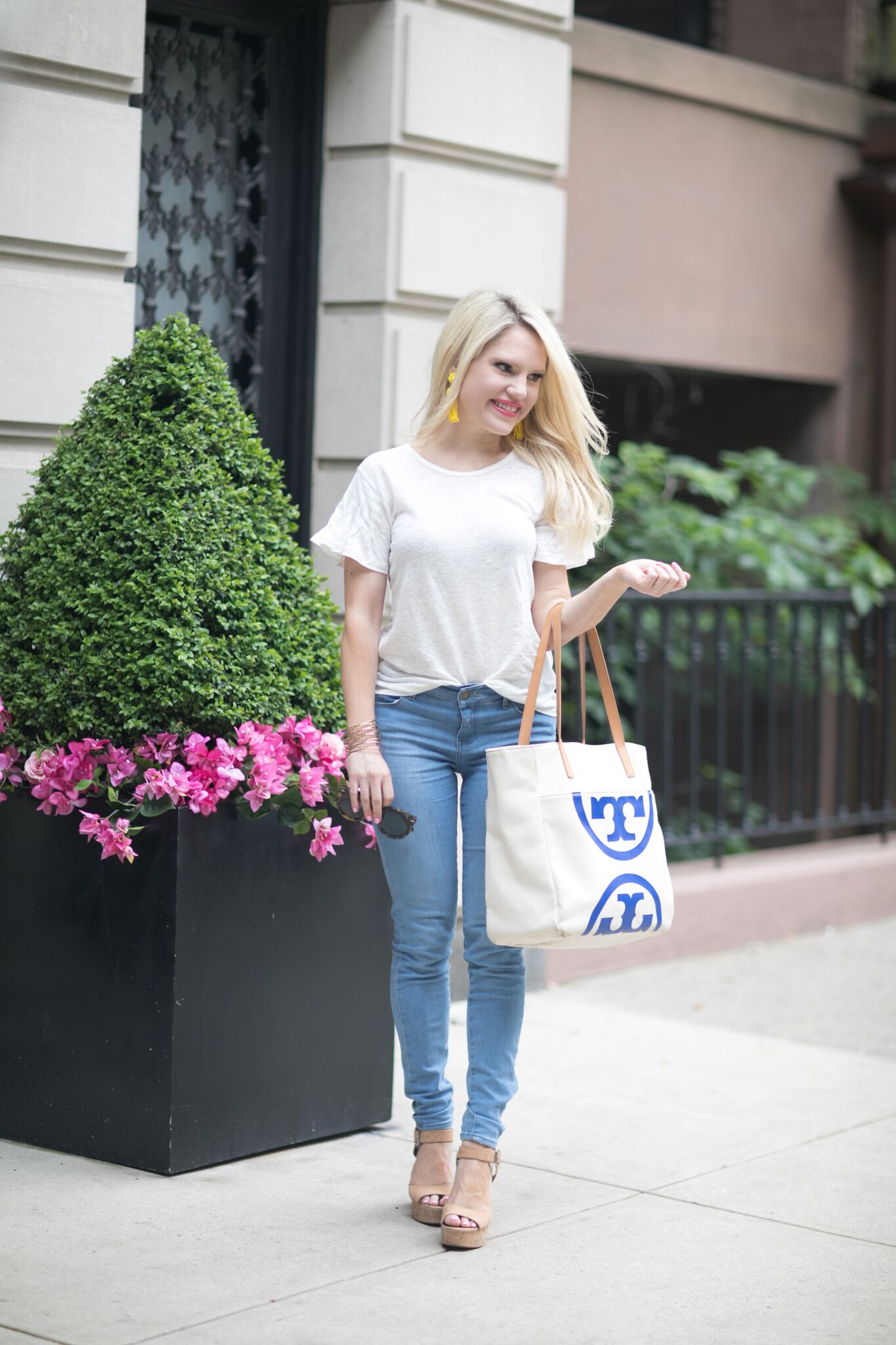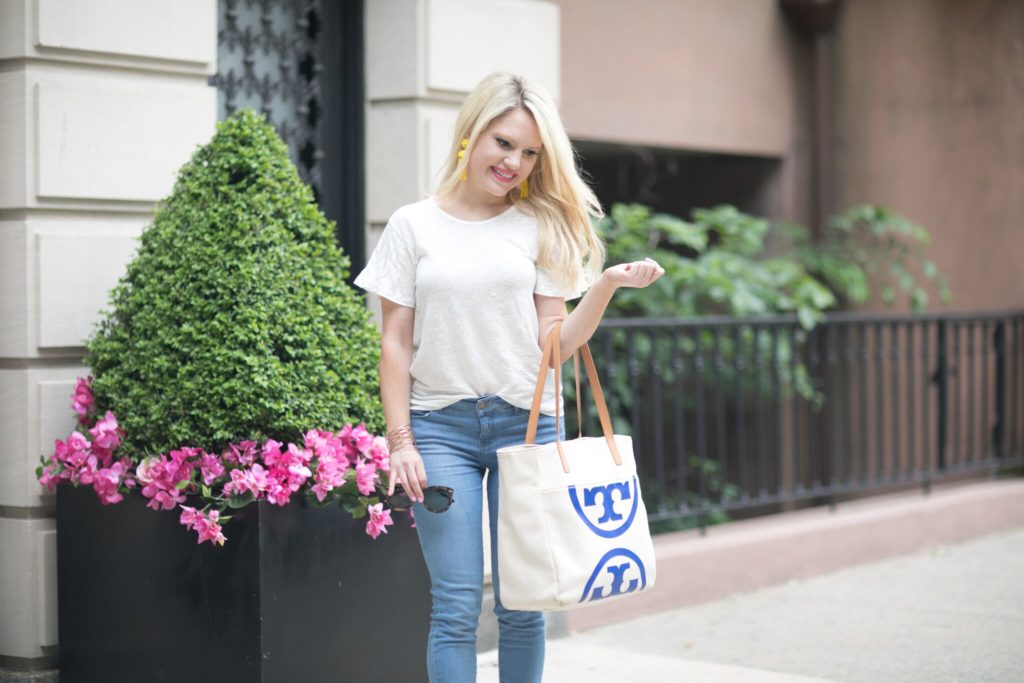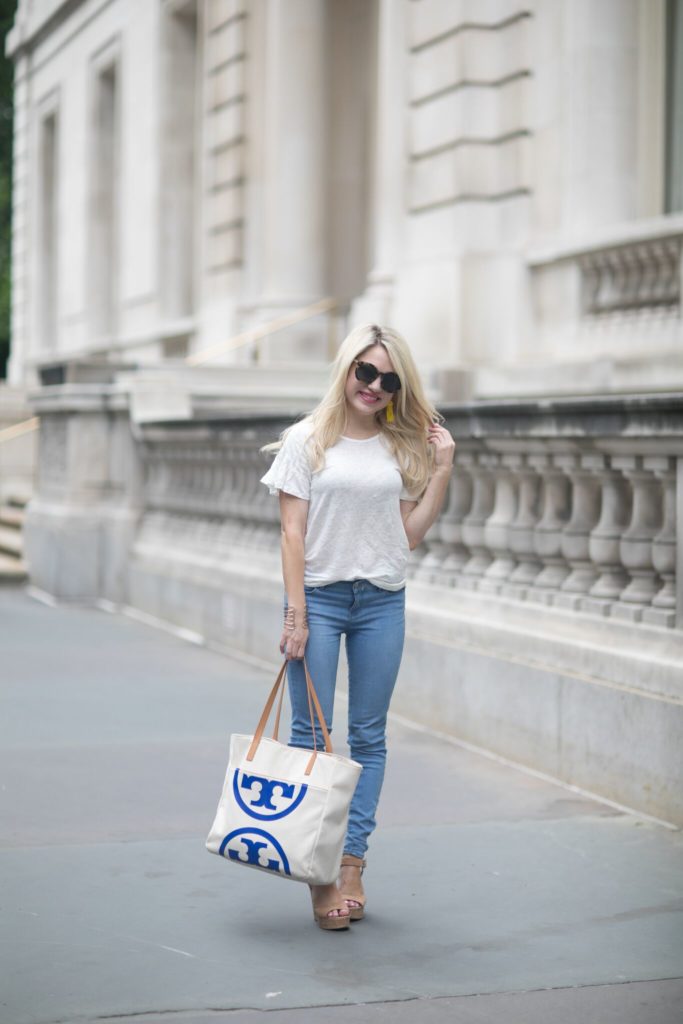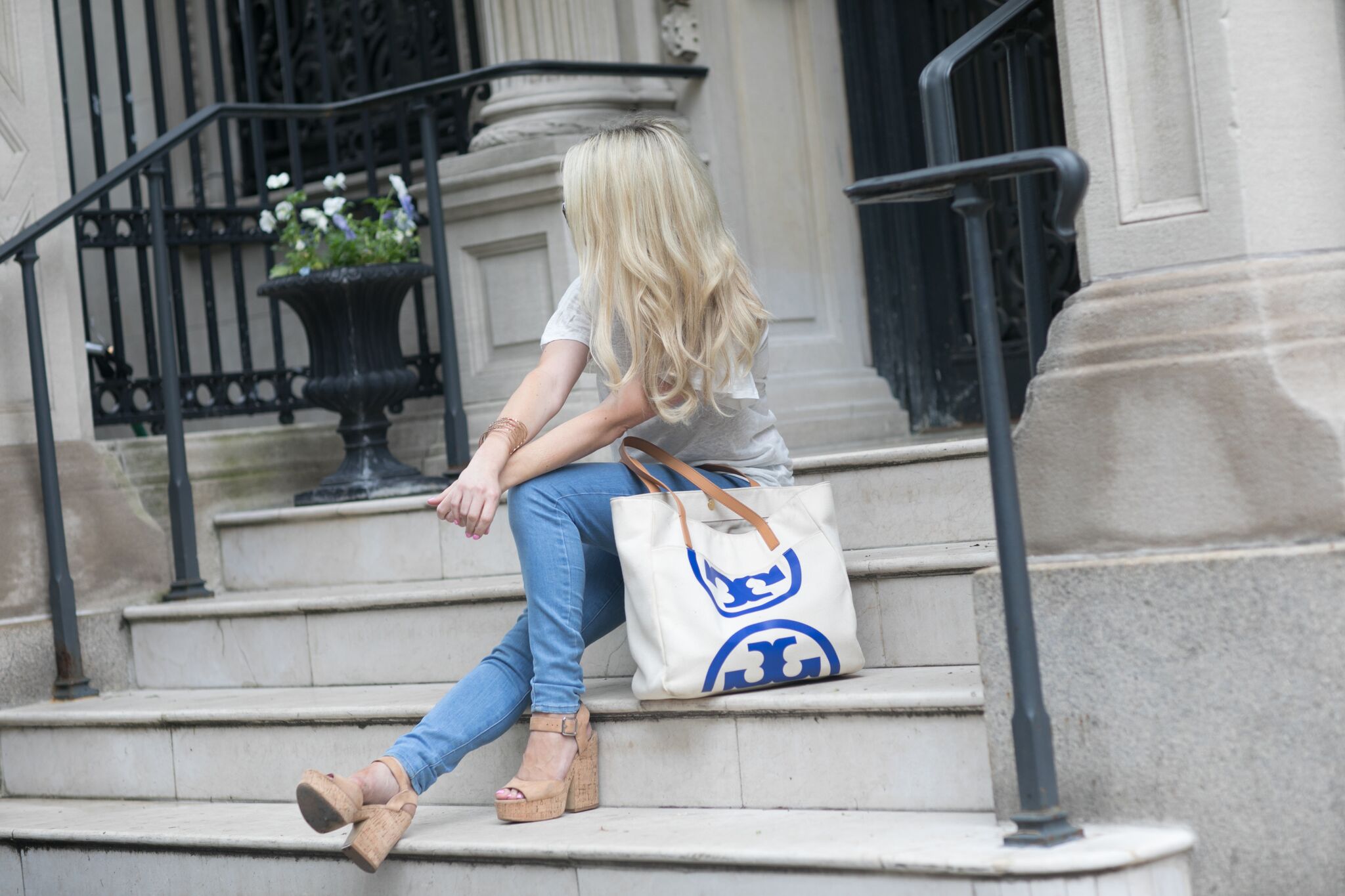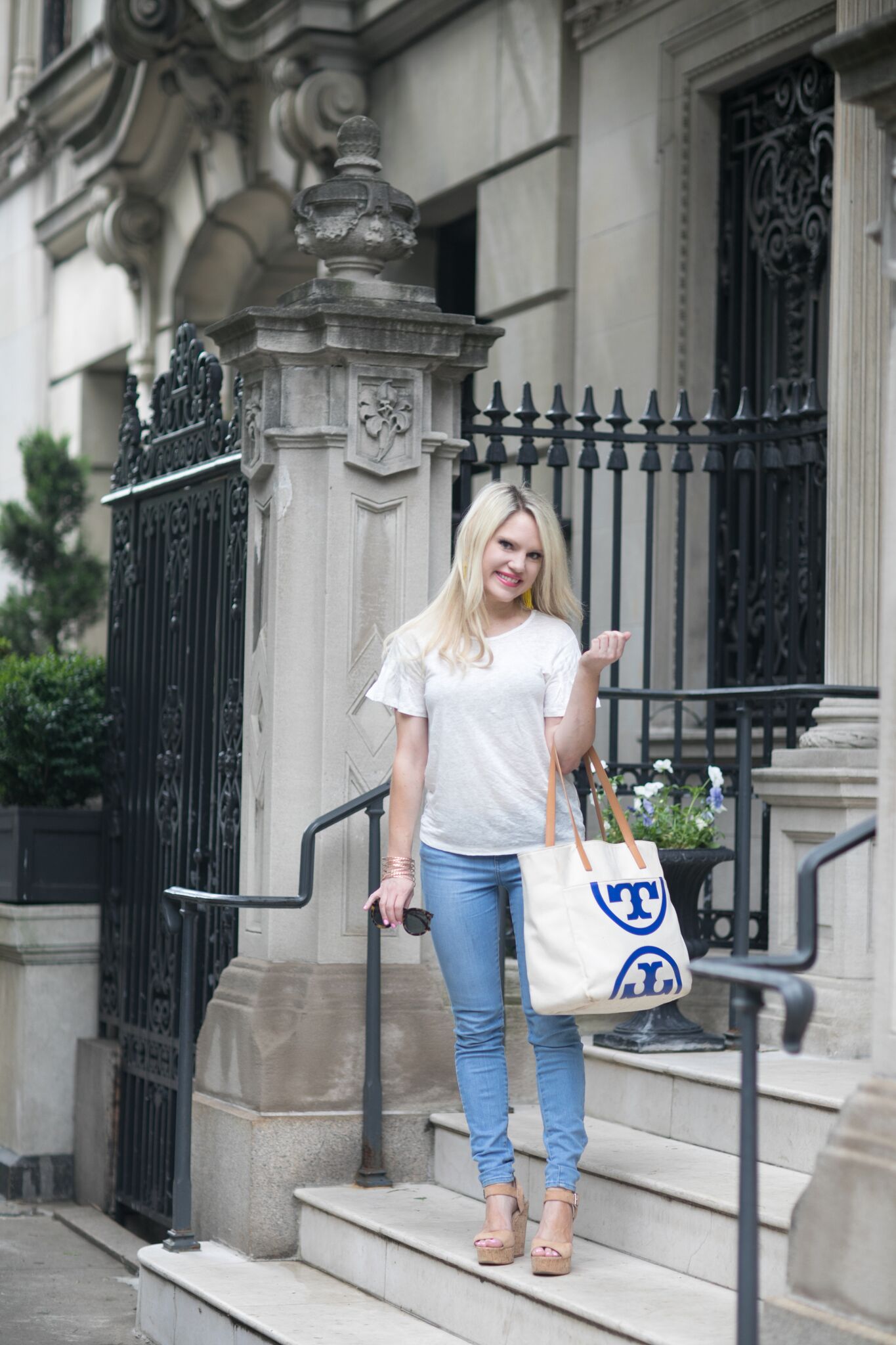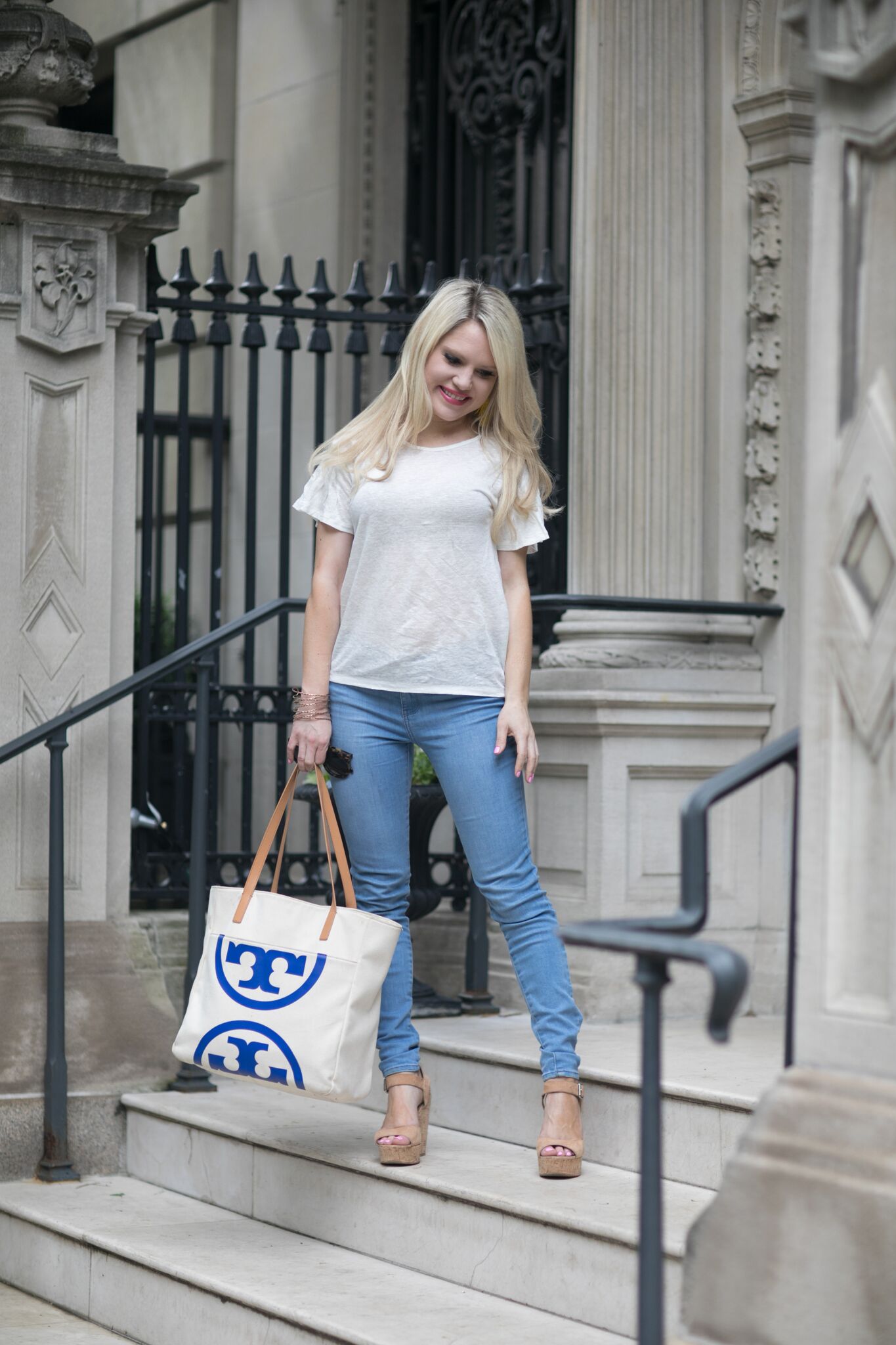 TOP J.Crew | BAG Tory Burch | WEDGES Steve Madden | EARRINGS Lisa Lerch | SUNGLASSES Karen Walker | PHOTOGRAPHER Alexandra Wolf
Who needs the simplest tee in their life? I am always in the market for the perfect white tee. I wear skirts a lot and denim and always need something to compliment my skirts or jeans. Recently I picked up this tee recently and love the flutter sleeves. I know it's super casual but this is just want everyone needs in their wardrobe. A friend gave me this adorable Tory Burch tote, but their are so many other cute ones I have my eye one. For summer I'm also eyeing this one and this one.
I also love this white tank I wore recently in Nolita. White tees are always in need as they go with everything. I wear a lot of skirts in the something and nothing pairs better than a perfect white tee. In these photos I was up on the upper east side. I'm not up there very often because I live downtown. But I love going there to be close to the park and the amazing shopping on Madison Avenue. I wanted to wear something casual and comfortable to be up there all day.