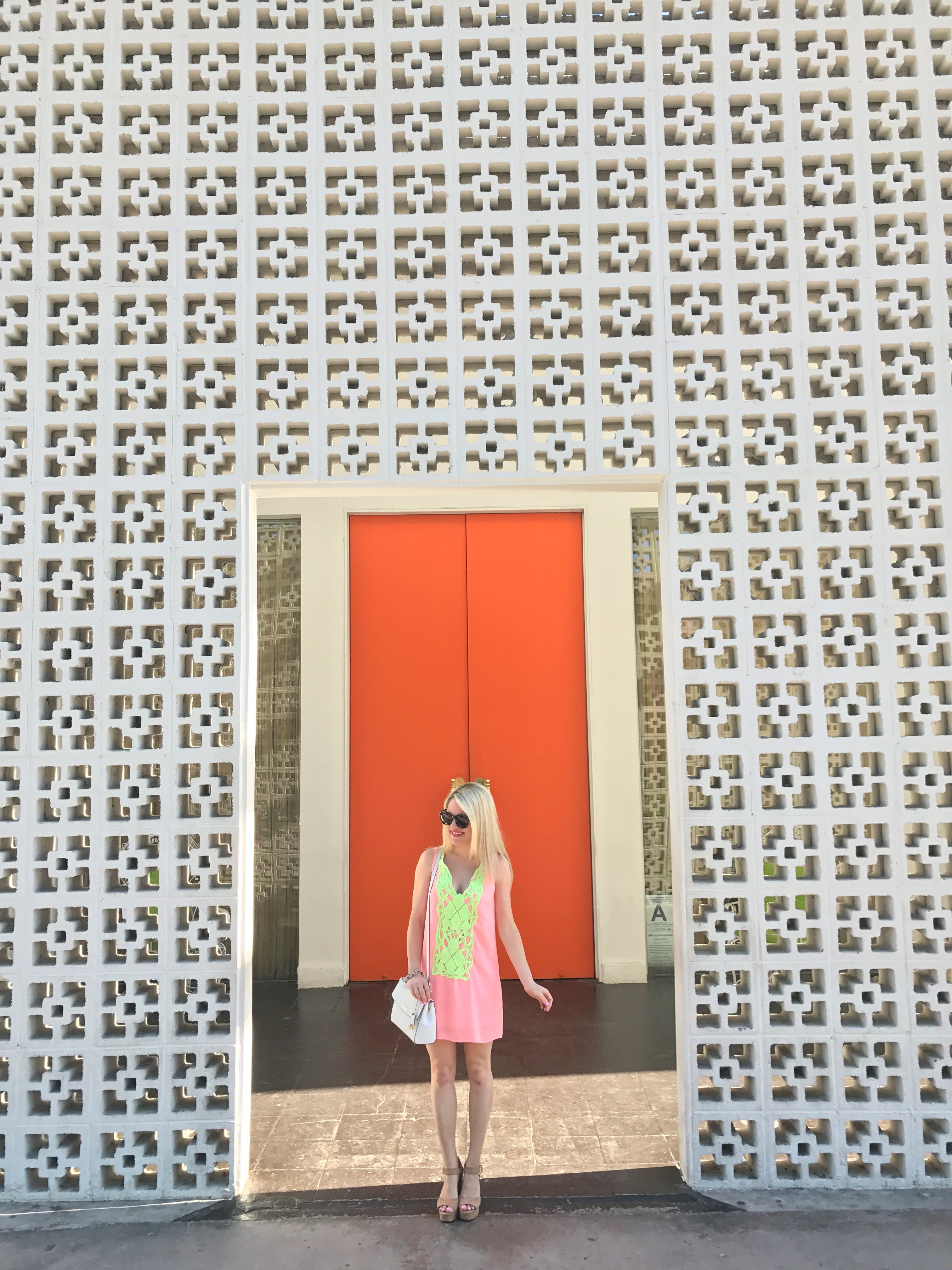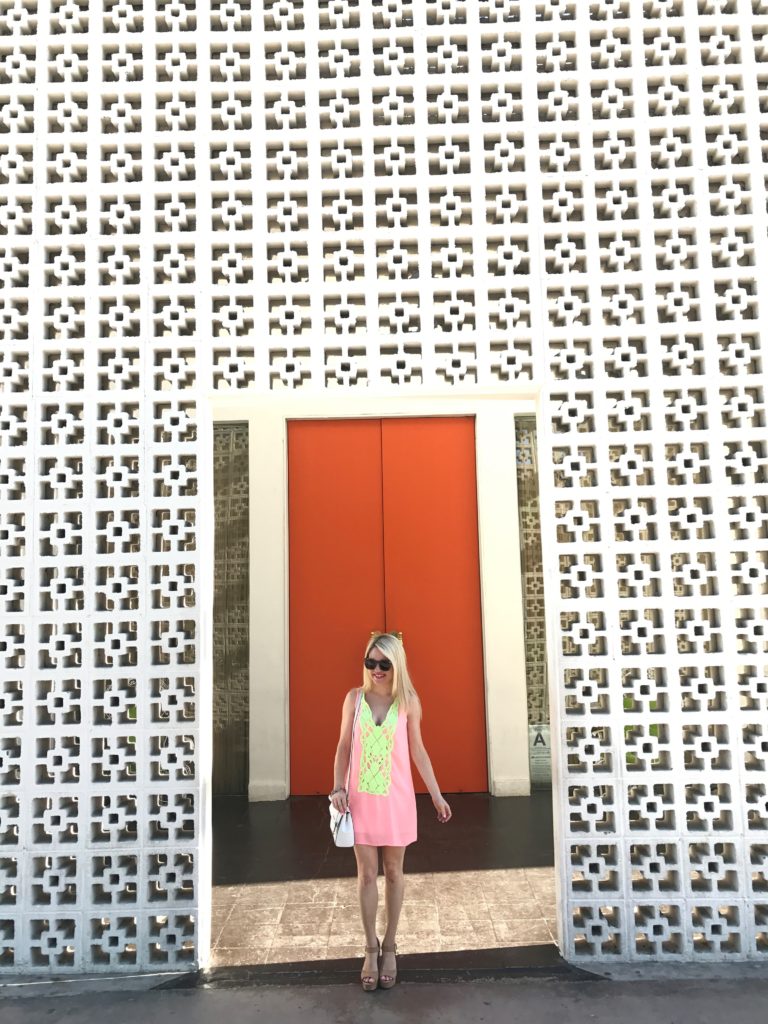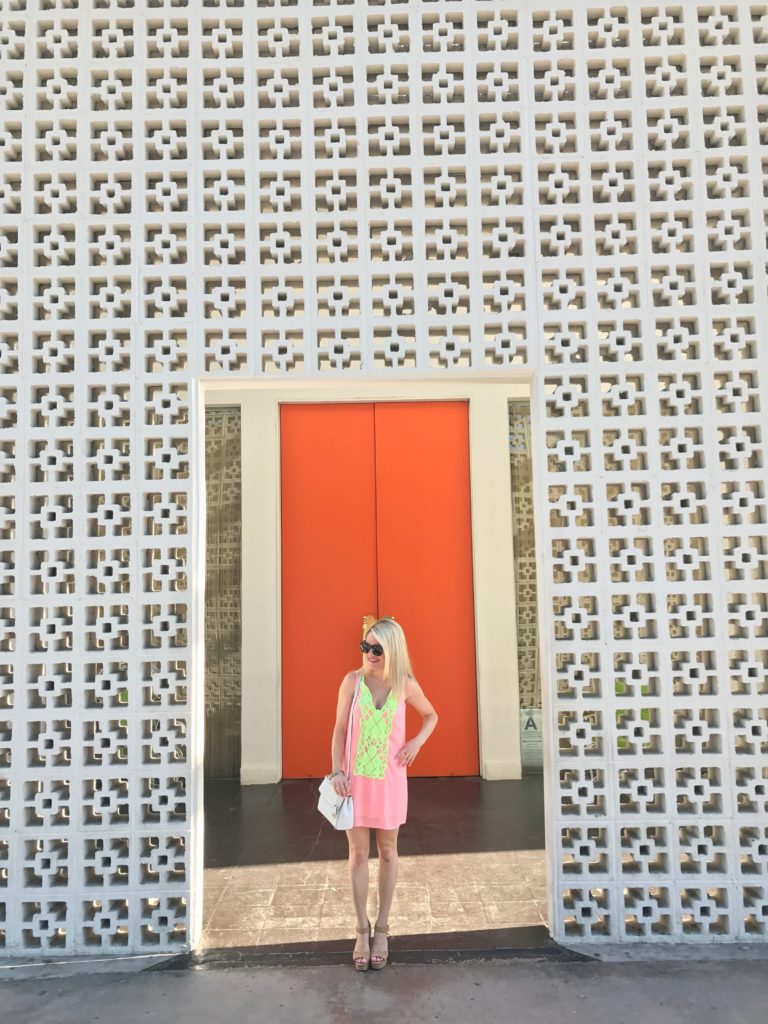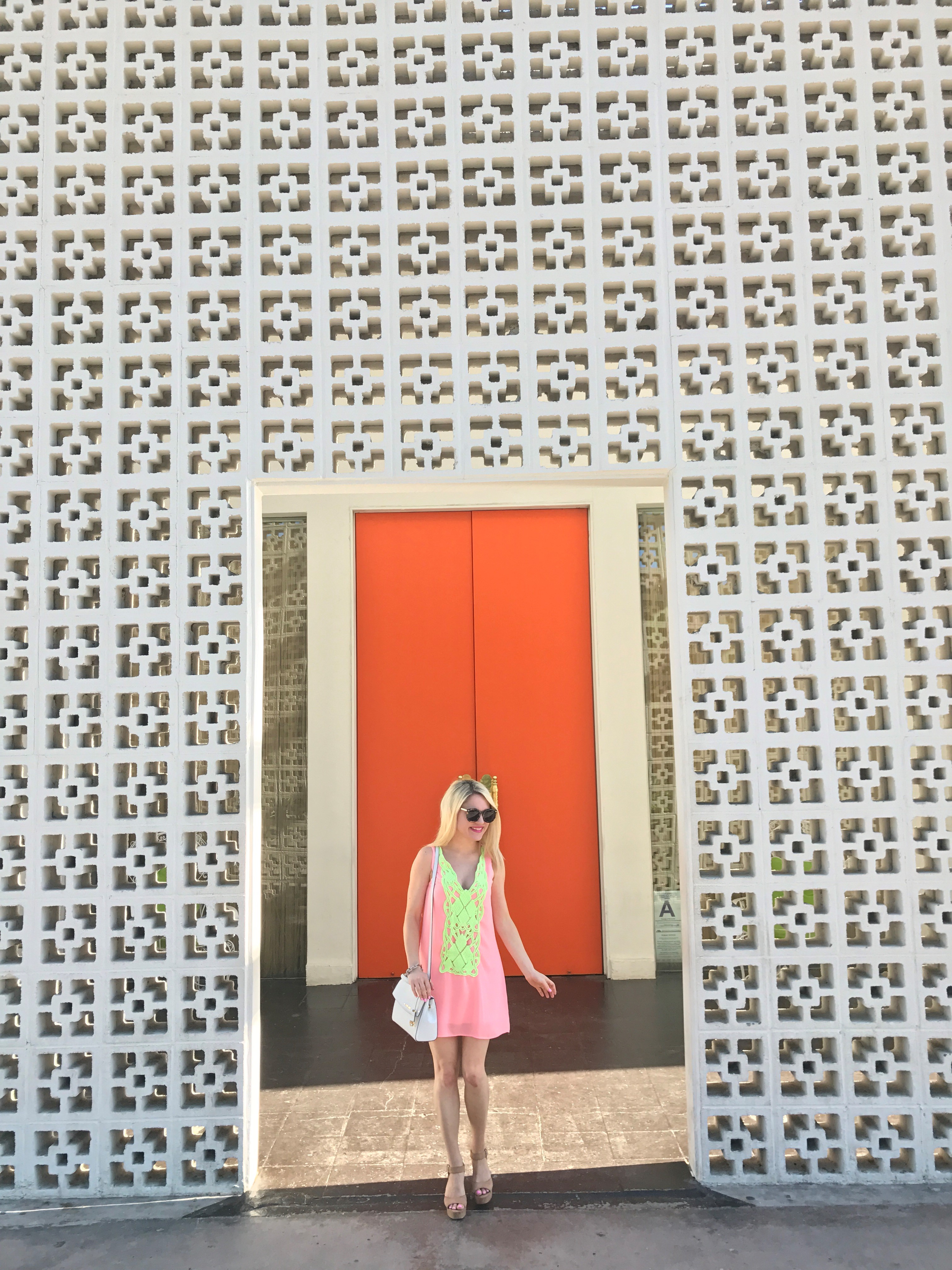 DRESS Sage (old) | WEDGES Steve Madden | BAG Michael Kors | SUNGLASSES Karen Walker | BRACELET Bauble Bar 50% off!
I'm naming The Parker the best hotel in Palm Springs, hands down. I have always wanted to come here but now that I live on the east coast I don't come out west as often as I used to. I used to live in Newport Beach so I'd come out to Palm Springs a lot for weekend getaways, to get a little sun and enjoy some relaxation. So it was nice to come back to the area and try some place new. So here's why I think The Parker is the best hotel in Palm Springs!
FOOD
Dine at the Counter Reformation for an amazing menu and incredible service. Seriously the best! I wanted to be BFF with the waiters. But make sure you book your table in advanced as seating books up quickly as it's only a bar – no tables! Plus the prices are really good (or have I been living in NYC for too long?).
DECOR
You can't mention this hotel without commenting on the decor. It's super artistic and edgy – I'd image a designers dream job! Every square inch is worthy of an Instagram post.
THE PROPERTY
The property has gorgeous greenery, lawns to relax on and plenty of sports games from croquet to tennis and petanque. And if you haven't already got enough relaxation, visit the spa on property for the ultimate spa experience.