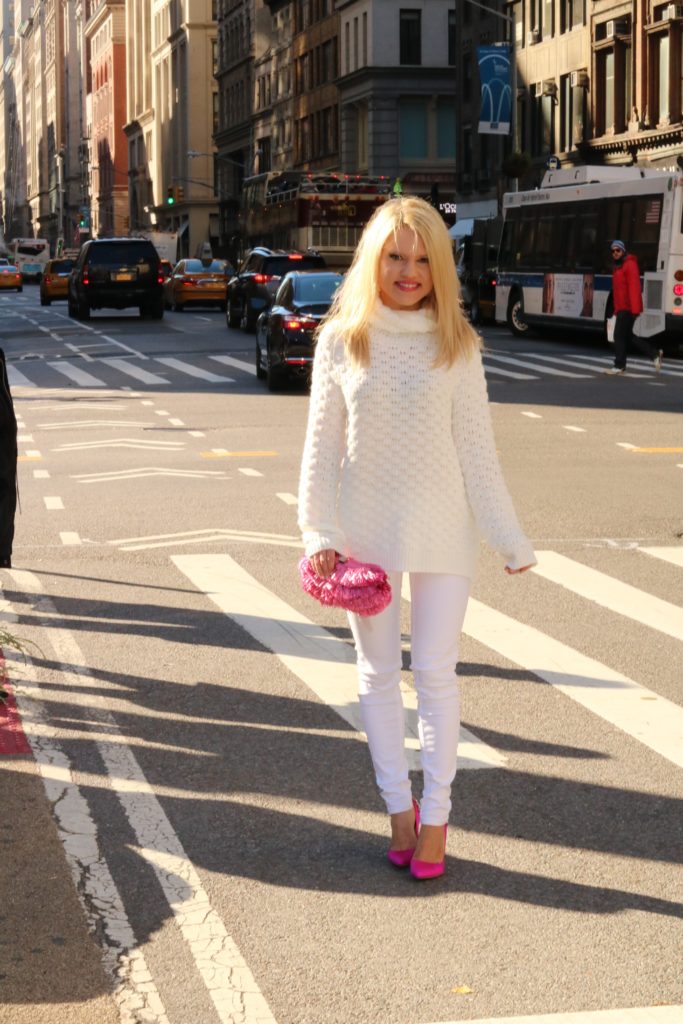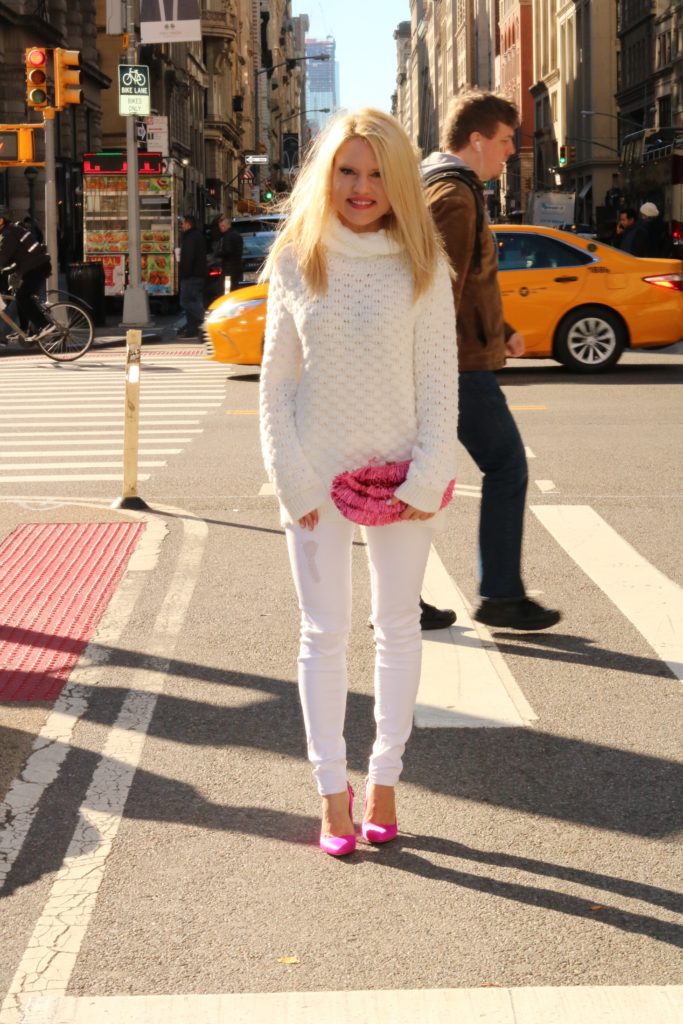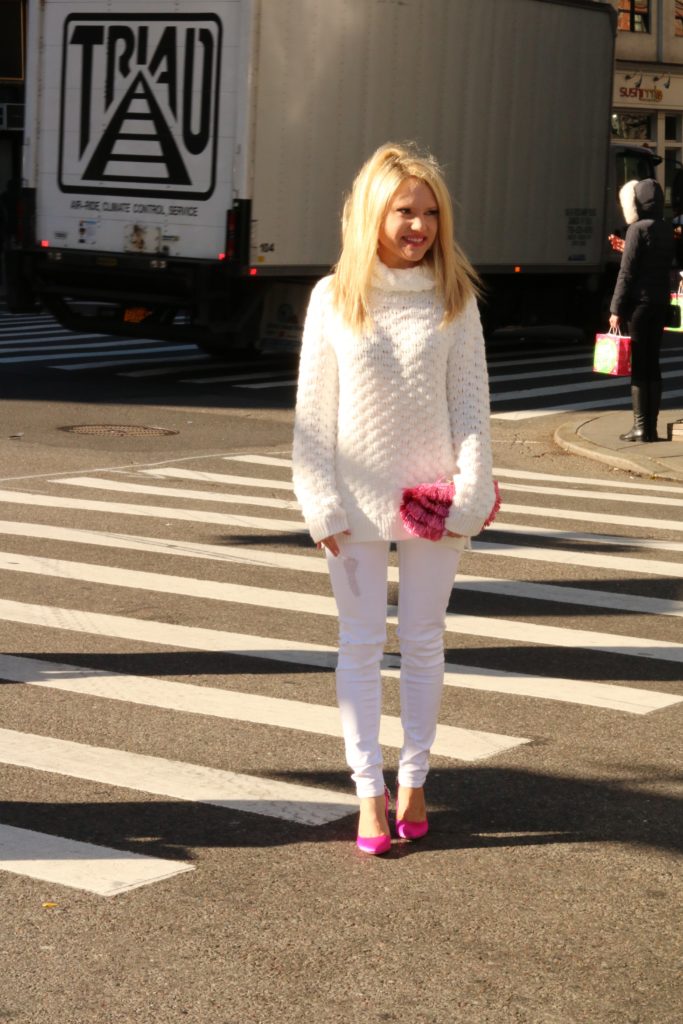 SWEATER Generation Love | PANTS Caslon | PUMPS Badgley Mischka | CLUTCH Santi | EARRINGS Shashi | PHOTOGRAPHER Vic Cas
I have an affinity for anything pink so I have been wearing these hot pink pumps every chance I get. I'm a big fan of Santi clutches I also wore one in this post and this post. I love the fringe on this one and the bright pink color. These pink accessories really pop against my all white outfit. I got this white denim over the winter as it was on major clearance and have worn them on repeat ever since. I've never been one to follow the rules like you can't wear white after Labor Day. Fringe and tassel earrings are also on my radar for Spring and these ones are so cute and come in a few other colors! I'll definitely be picking up more pink accessories!
The city is covered in snow from the 2017 nor'easter. I love, love, love snow and the city looks so pretty with it. I'm happy we got one last snow fall before Spring. Other than this, it has been a pretty mild winter especially compared with last year.