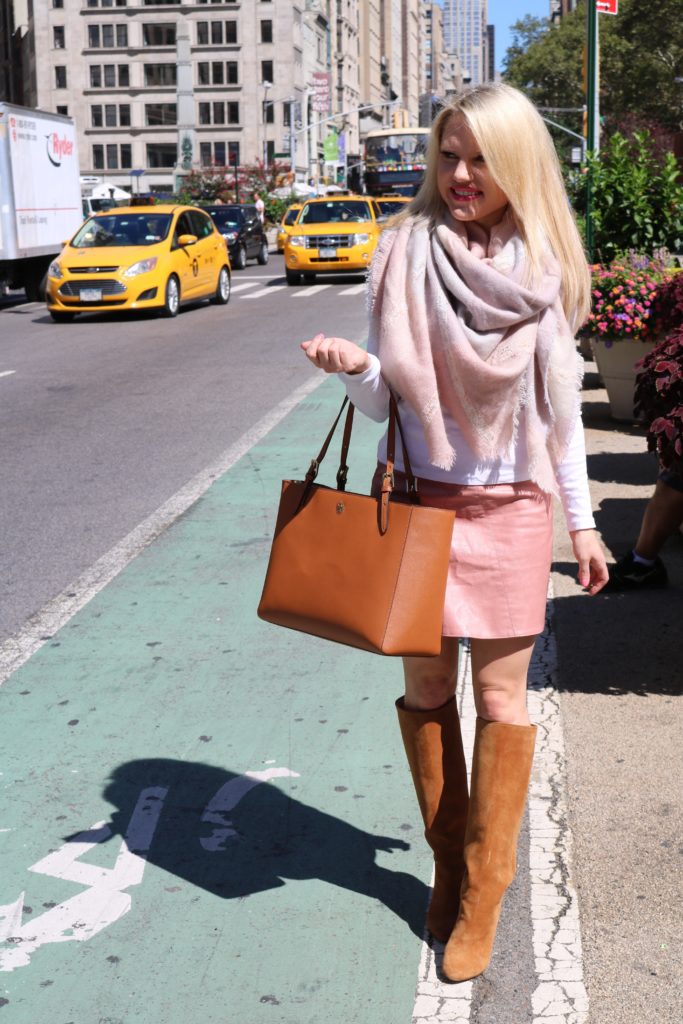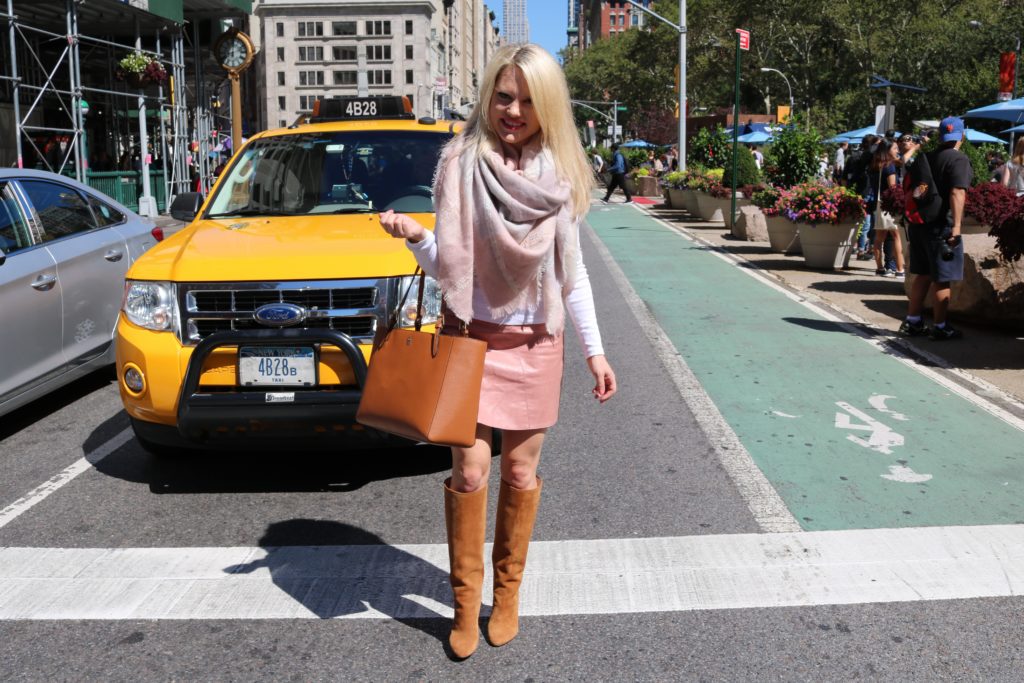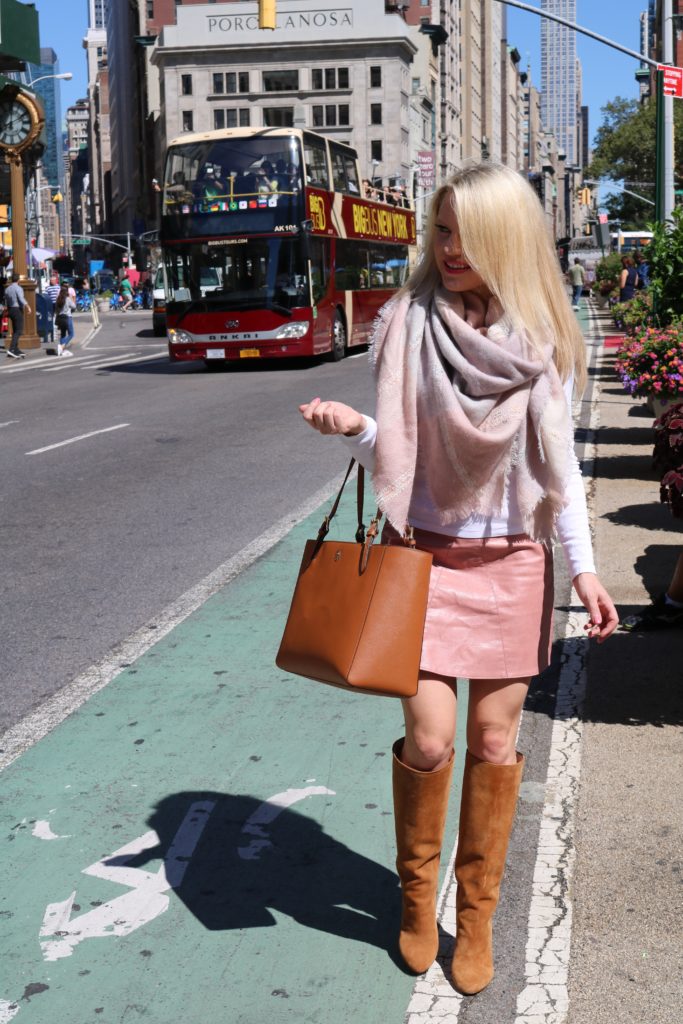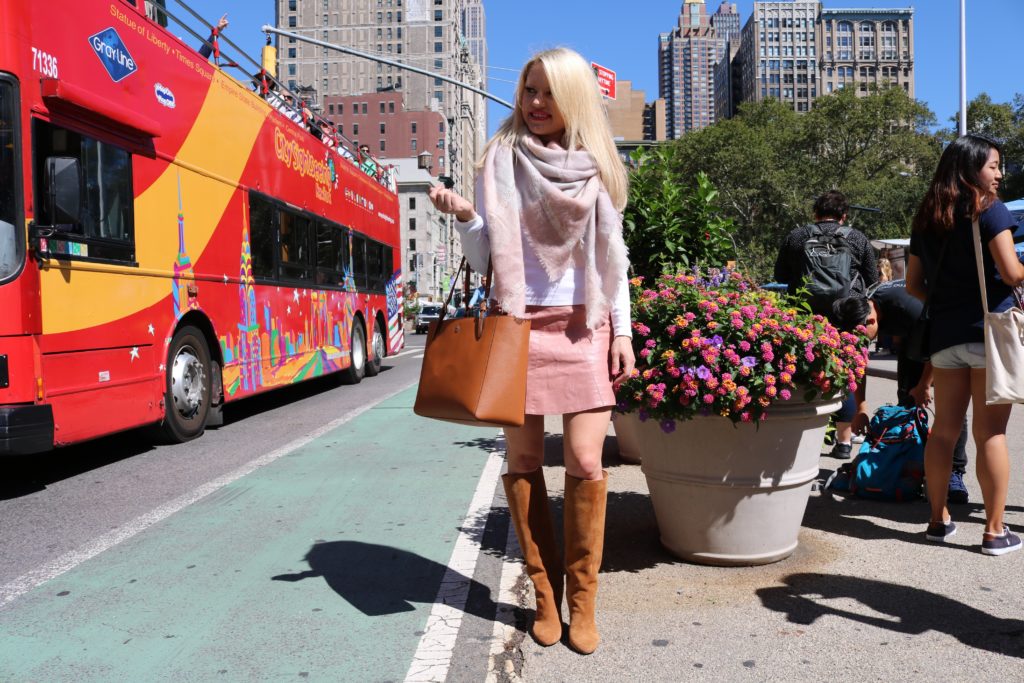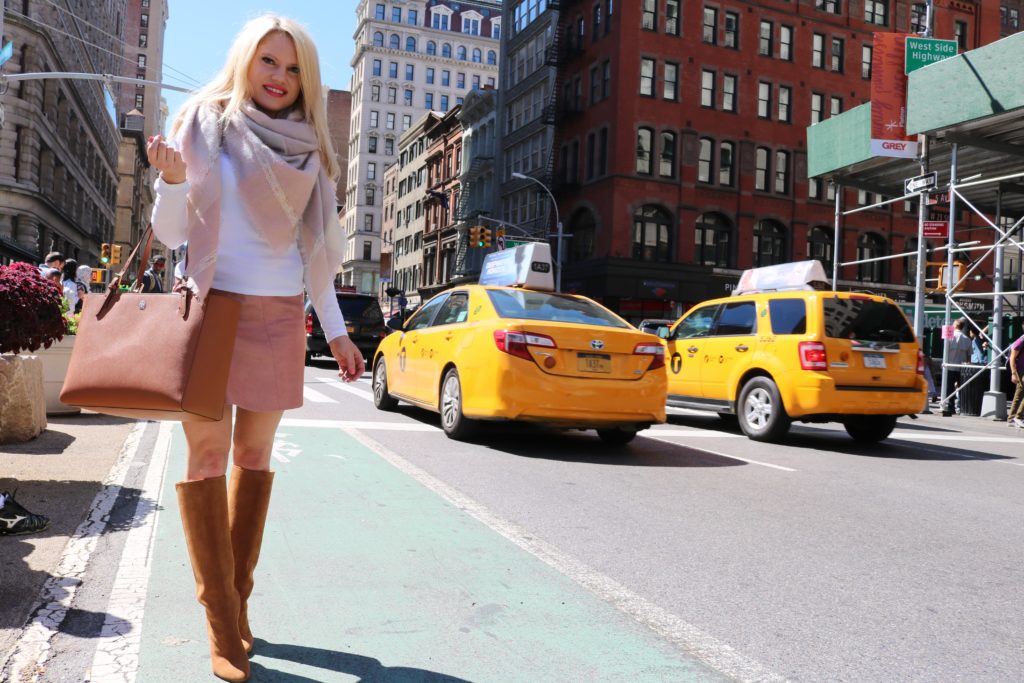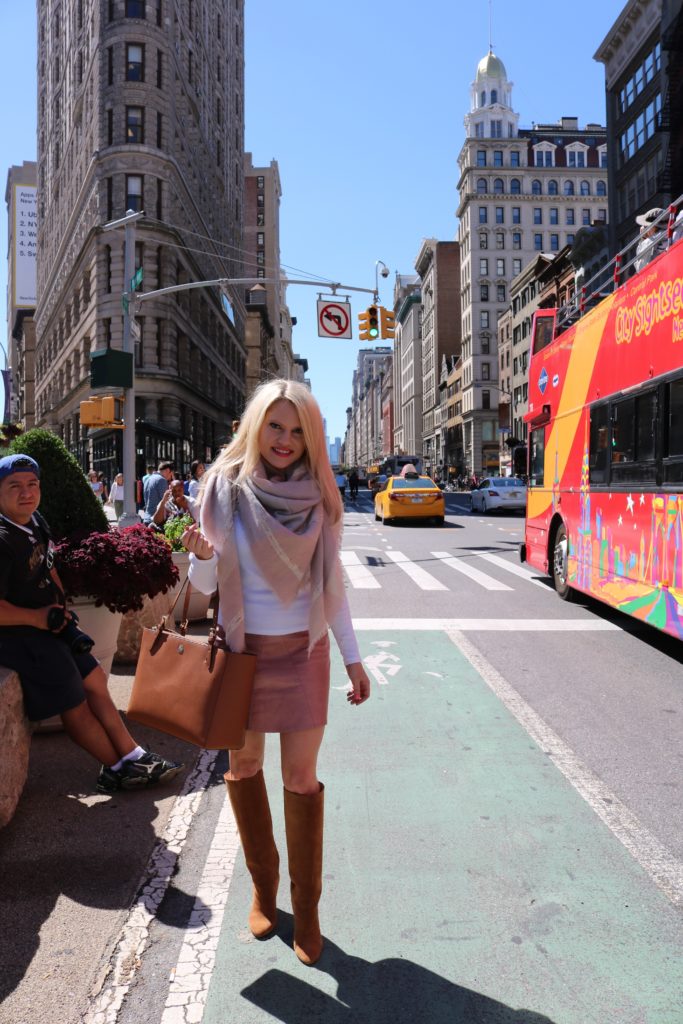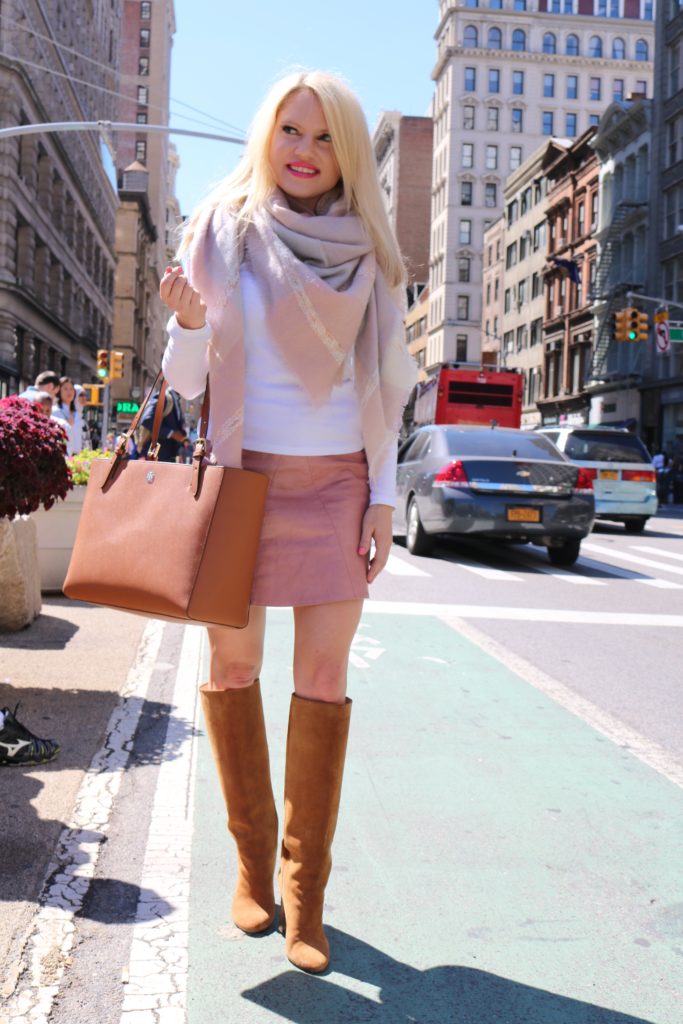 TOP ASOS | SCARF Subtle Luxury sold out (similar) | SKIRT Chic Wish | BOOTS Club Monaco sold out (similar and half the price) | BAG Tory Burch
I have lived in warm weather most of my life, so living in New York has been so fun for me to experience the seasons. Every New Yorker complains about the whether, but I honestly love it. I love crisp air, snow in the winter and rainy days. Okay, the one thing I don't like is humidity, that's one thing that I complain about. But having long hair and a sweaty neck is not cute! haha But my point is that with the change in seasons gives me more opportunities to style different outfits. Days wearing blanket scarfs are rare in California and Arizona, and now I can wear them all the time.
This is my go-to outfit for fall. A white top, skirt, boots, scarf and tote. It's super easy and the color pallet can change so much with the change of a skirt and scarf. Everyone needs a basic white tee, this one I love because it's tight on the arms and hangs flowy. A basic white tee is the perfect first layer for fall, I have so many because it's usually my first layer. My boots were an investment piece but I found almost an exact pair half the price here, I mean, so close right?! My skirt is so inexpensive and yet really good leather quality, I got it last season and can't believe it's still available online! It's no secret I love blanket scarfs (see these posts), I think they add so much to an outfit and are so cozy. My go-to outfit for fall wouldn't be complete without one. Which piece do you like from this outfit?
SHOP THE POST