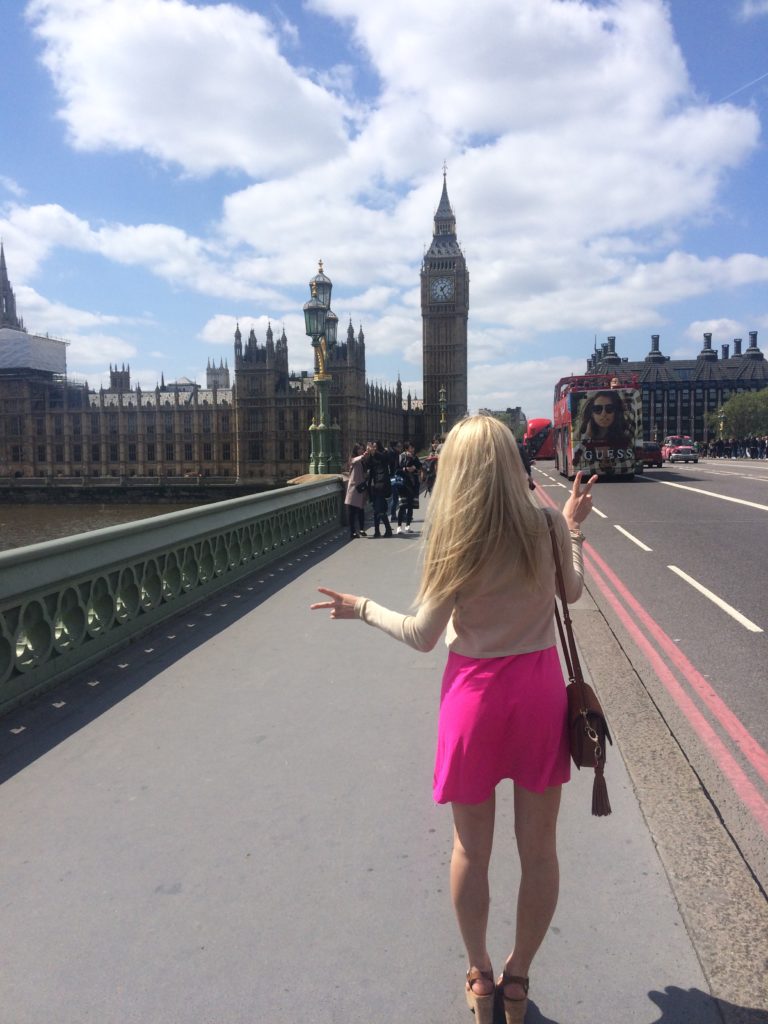 Me and Big Ben.. the clock that is.
DRESS Susana Monaco | CARDIGAN Lilly Cardigan | BAG Rebecca Minkoff | WEDGES Randi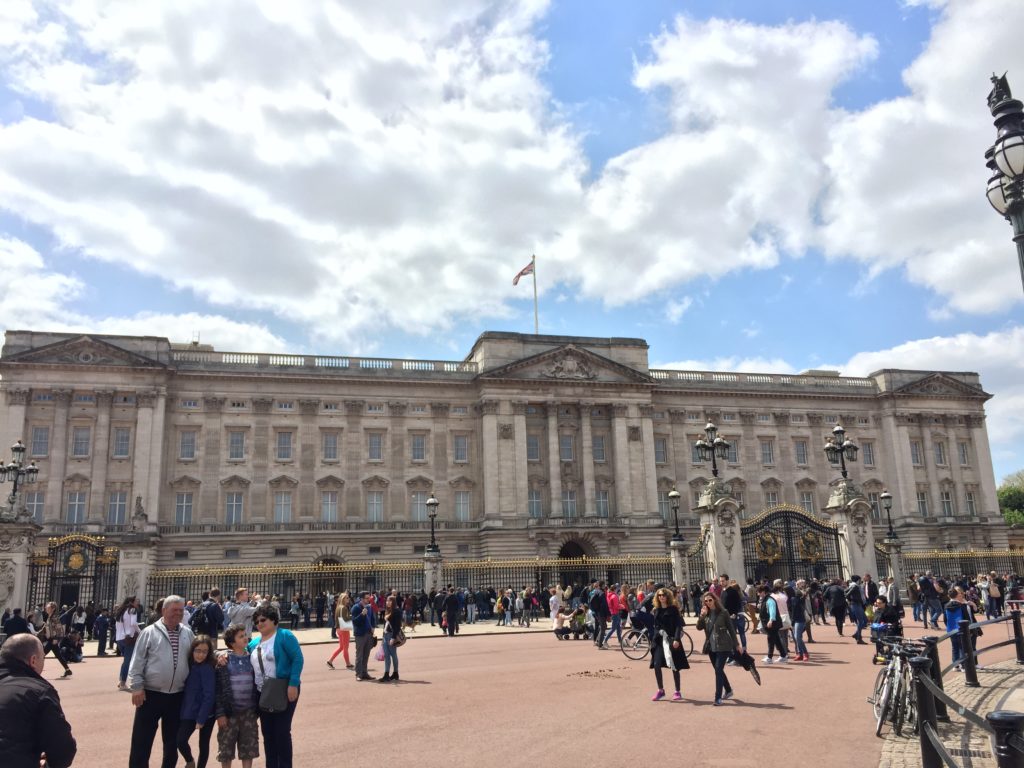 Buckingham Palace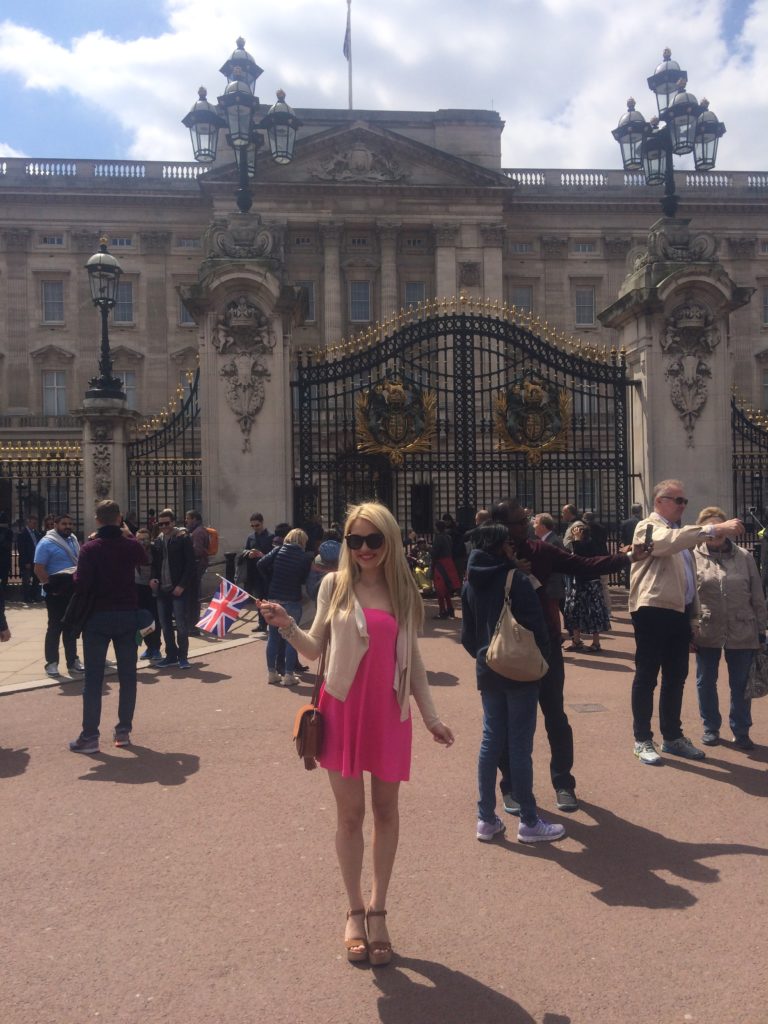 Complete American tourist outside the gates of Buckingham Palace.
DRESS Susana Monaco | CARDIGAN Lilly Pulitzer | BAG Rebecca Minkoff | WEDGES Randi | SUNGLASSES Karen Walker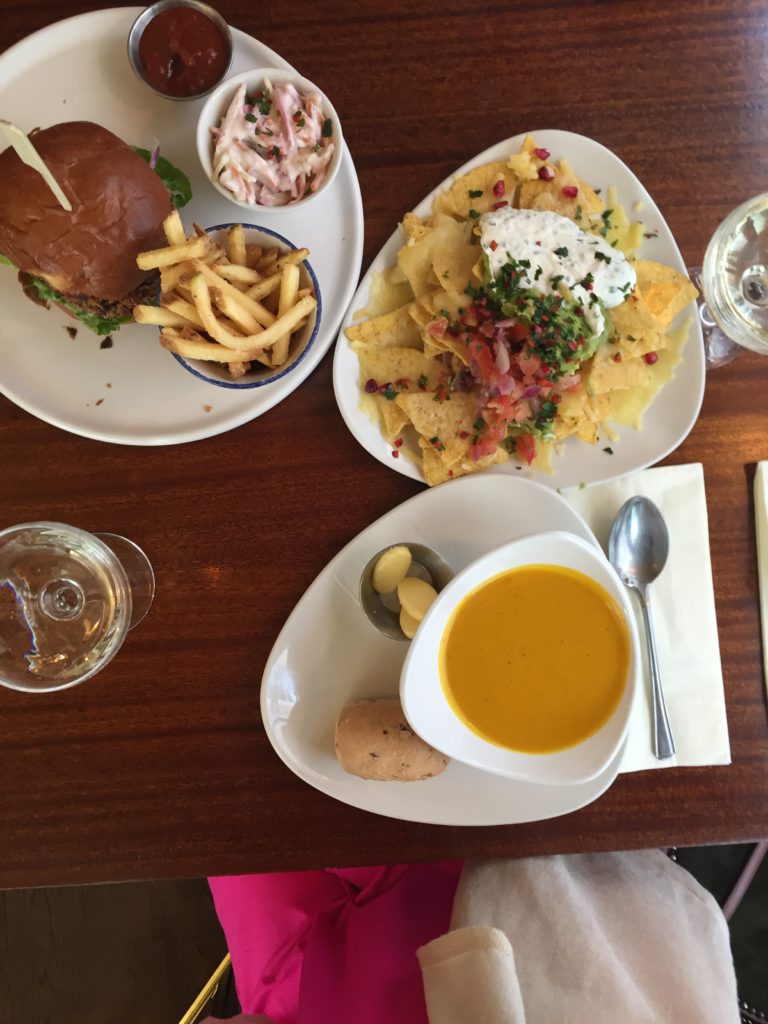 We finally got tired of pub food.. aka Fish and Chips.. so we opted for soup, nachos and a burger of course!

The London Eye so beautiful during golden hour! This is right in front of the adorable Benefit boat!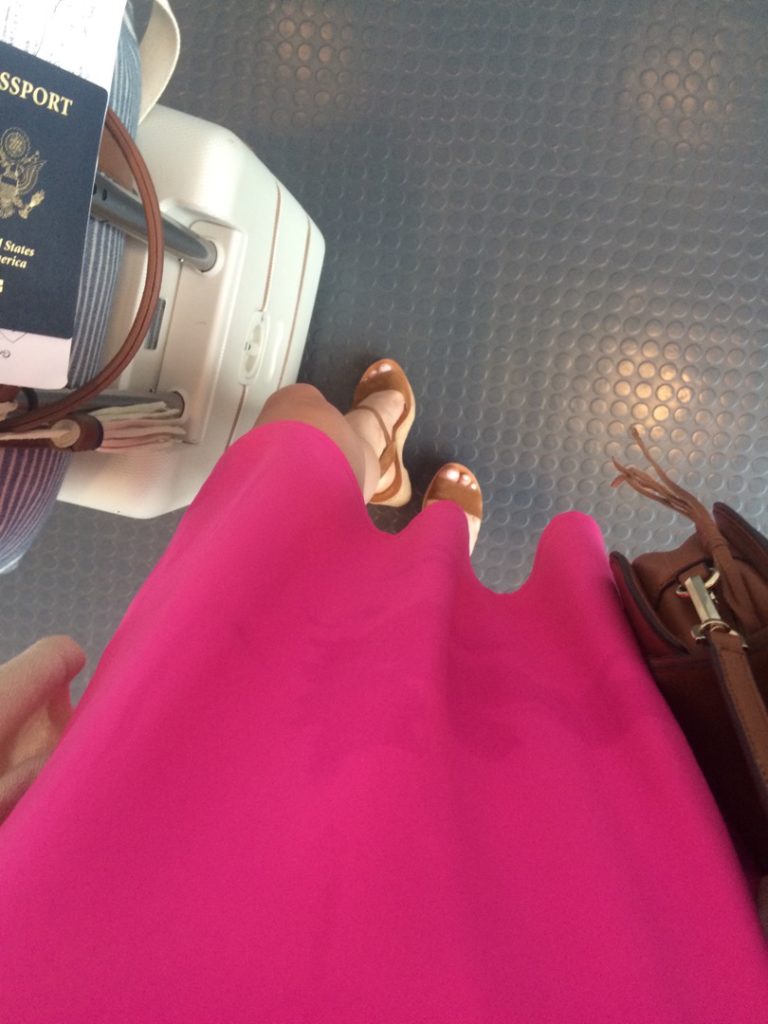 My travel style: comfy and relaxed!
DRESS Susana Monaco | BAG Rebecca Minkoff | WEDGES Randi | SUITCASE Delsey | TRAVEL BAG Splendid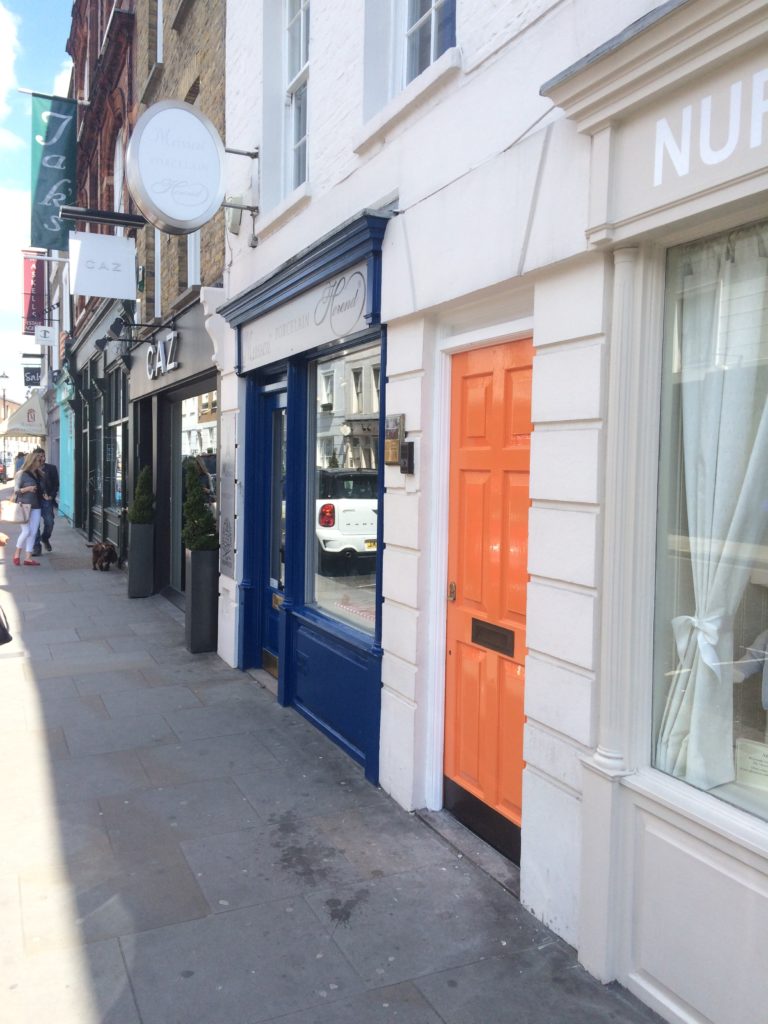 Explored every neighborhood from Mayfair to Chelsea, Soho and South Kensington.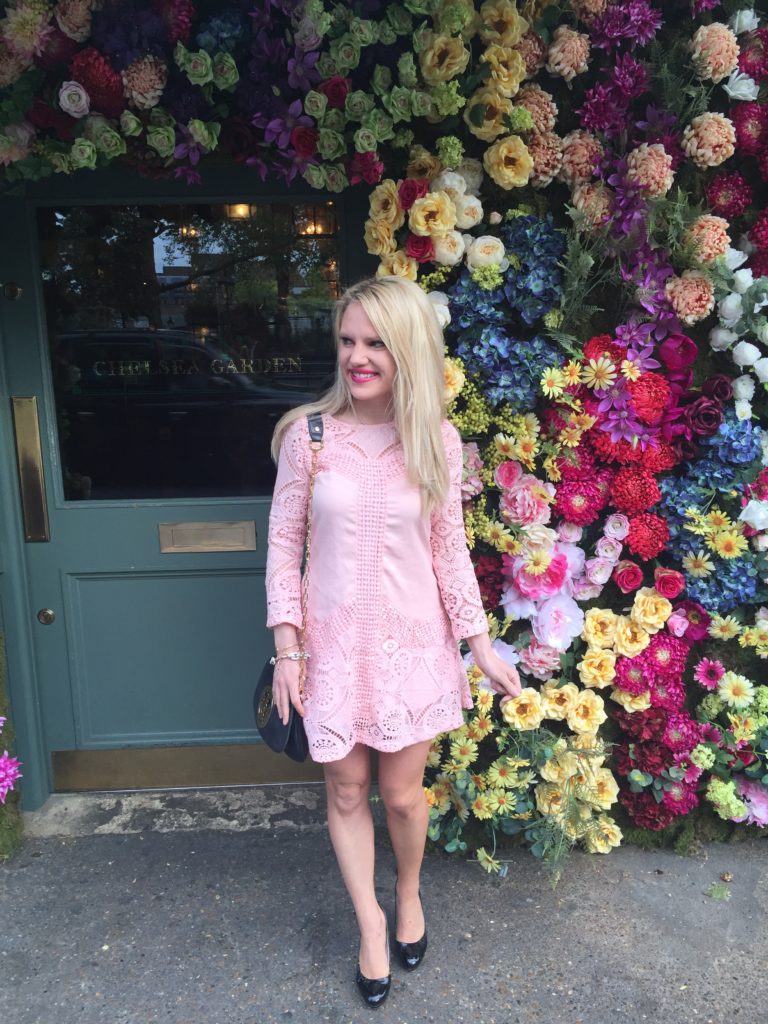 The Chelsea Garden is a must in London! An absolutely stunning restaurant and to adore their beautiful garden.
DRESS ChicWish (only $53!) | BAG Tory Burch | PUMPS Jessica Simpson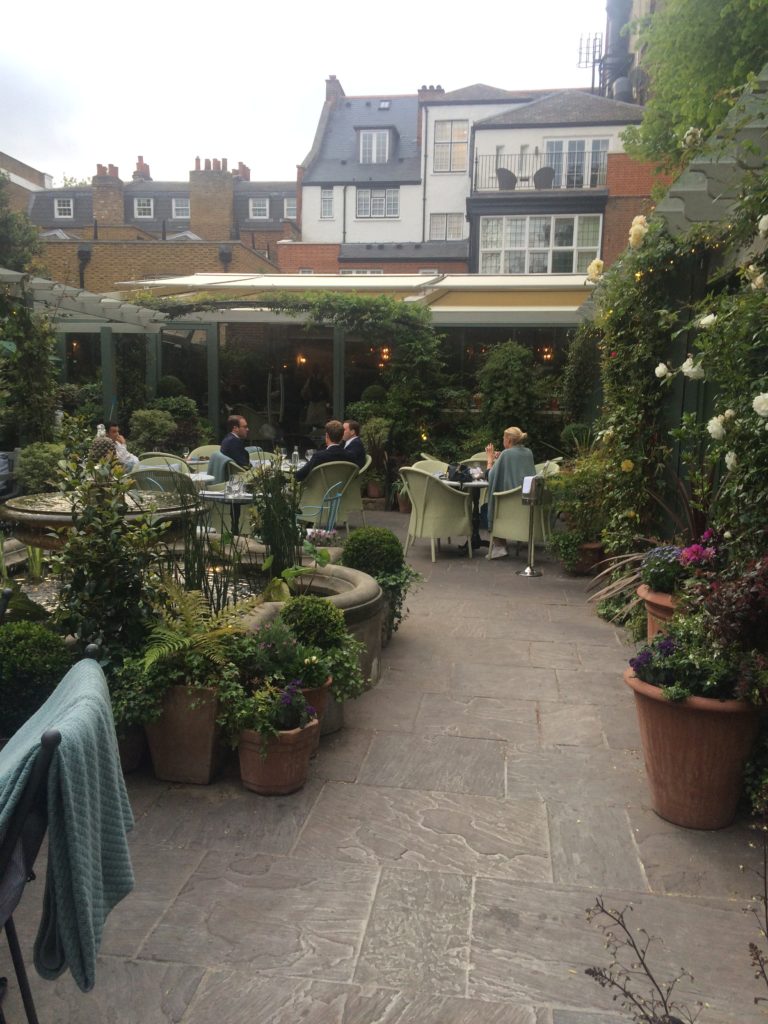 And the garden came with blankets, yes please!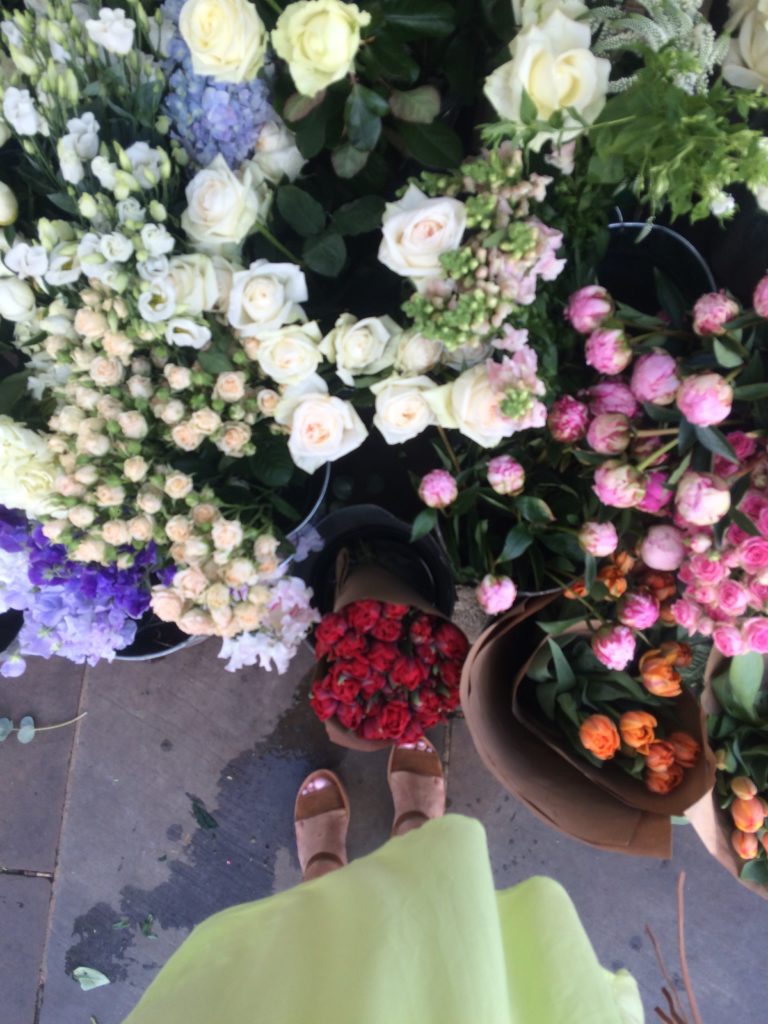 The stunning roses at a London flower stand.. well done!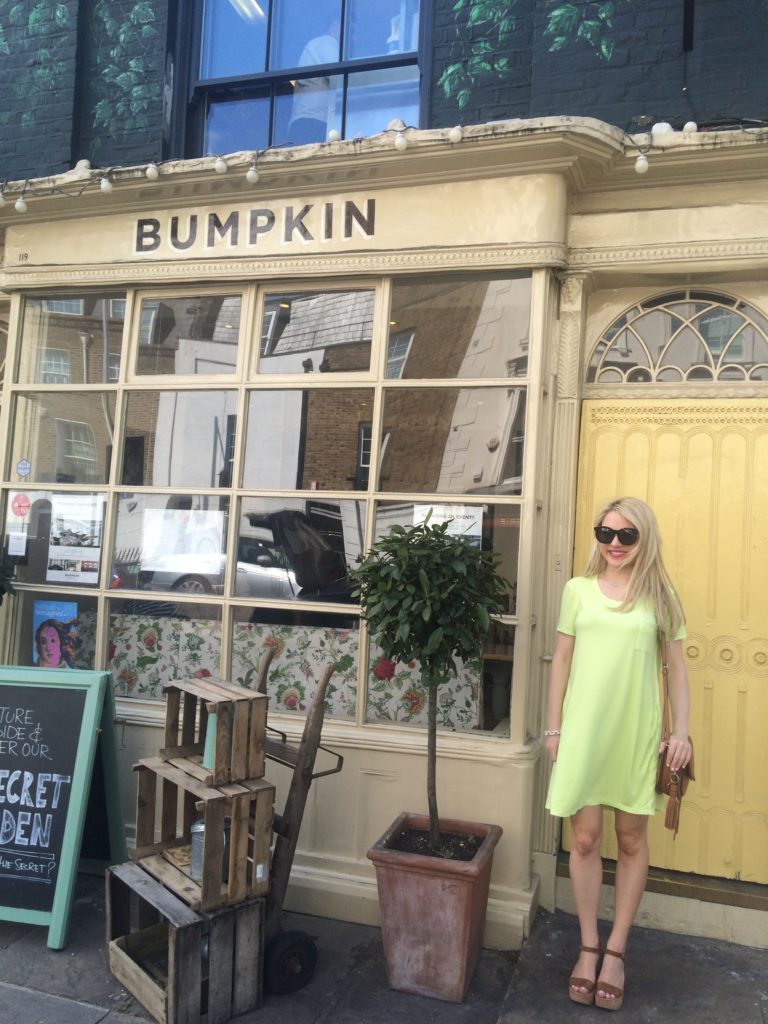 My favorite restaurant in London has to be Bumpkin. There are a few of them and we tried two!
DRESS Splendid | BAG Rebecca Minkoff | WEDGES Randi | SUNGLASSES Karen Walker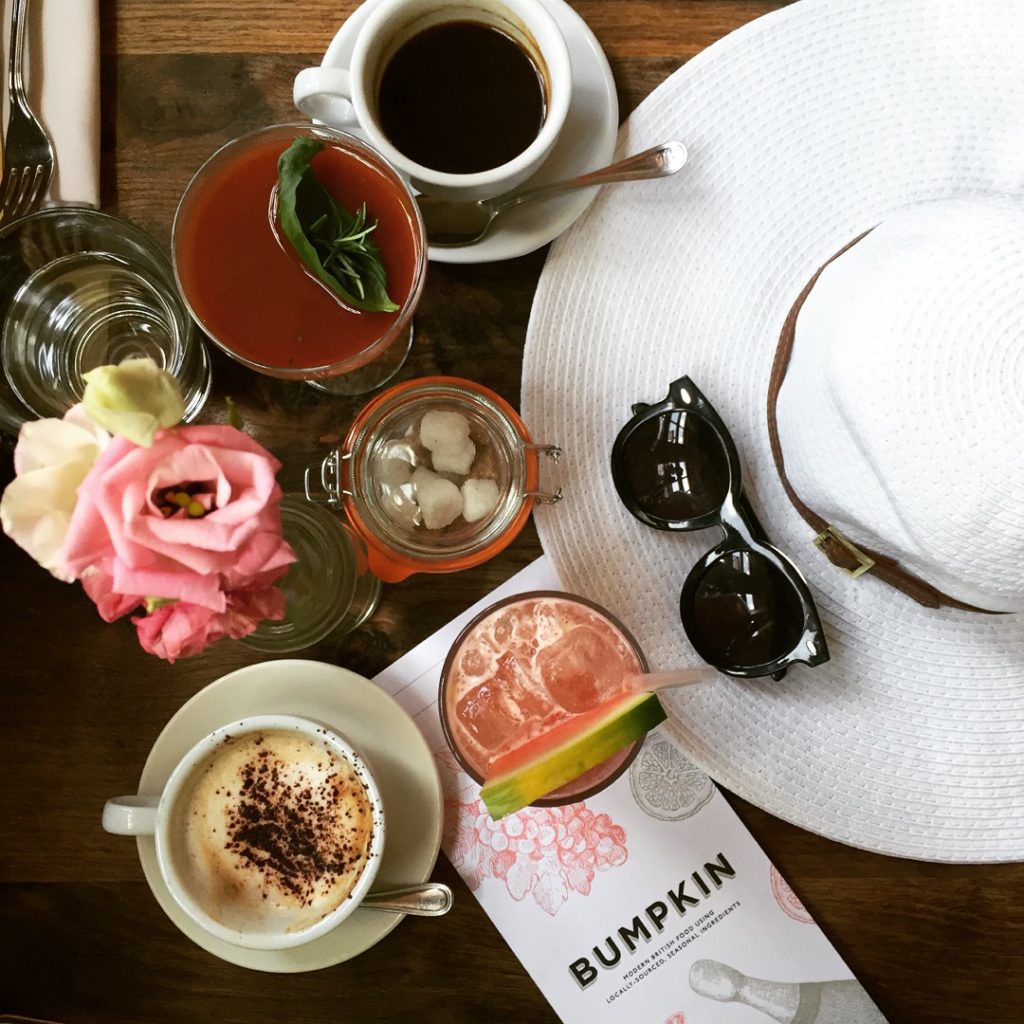 The cocktails at Bumpkin are oh-so yummy.. and so is the food!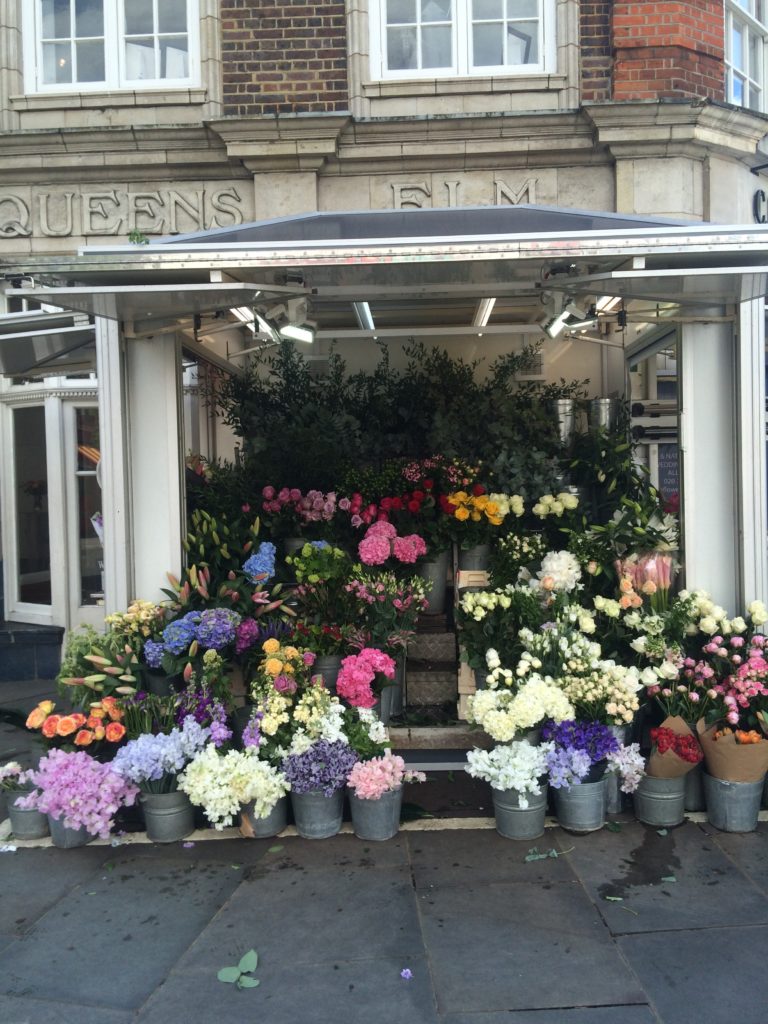 My favorite flower shop, perhaps, EVER! In Chelsea, London!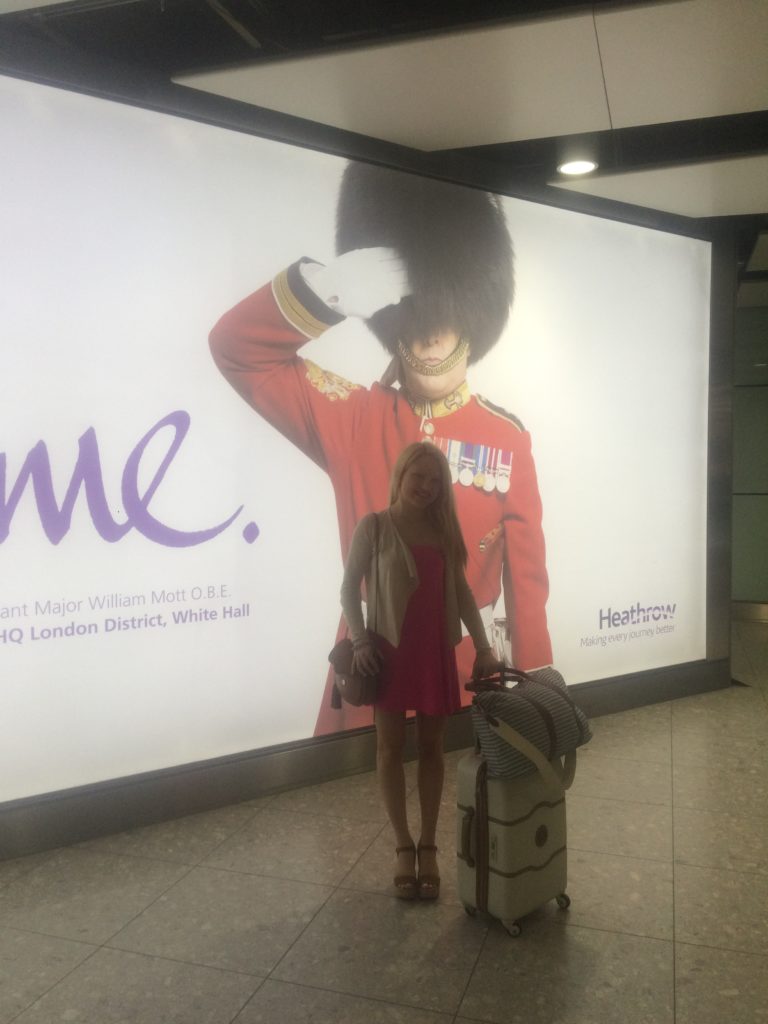 At the airport in London.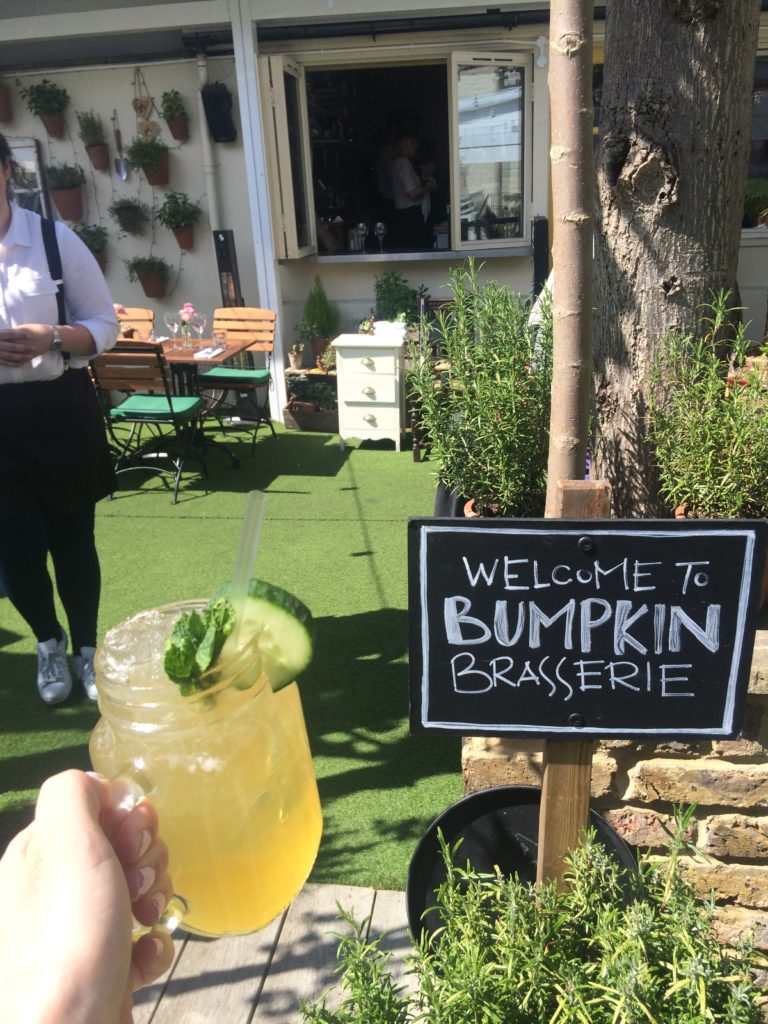 The Secret Garden at Bumpkin.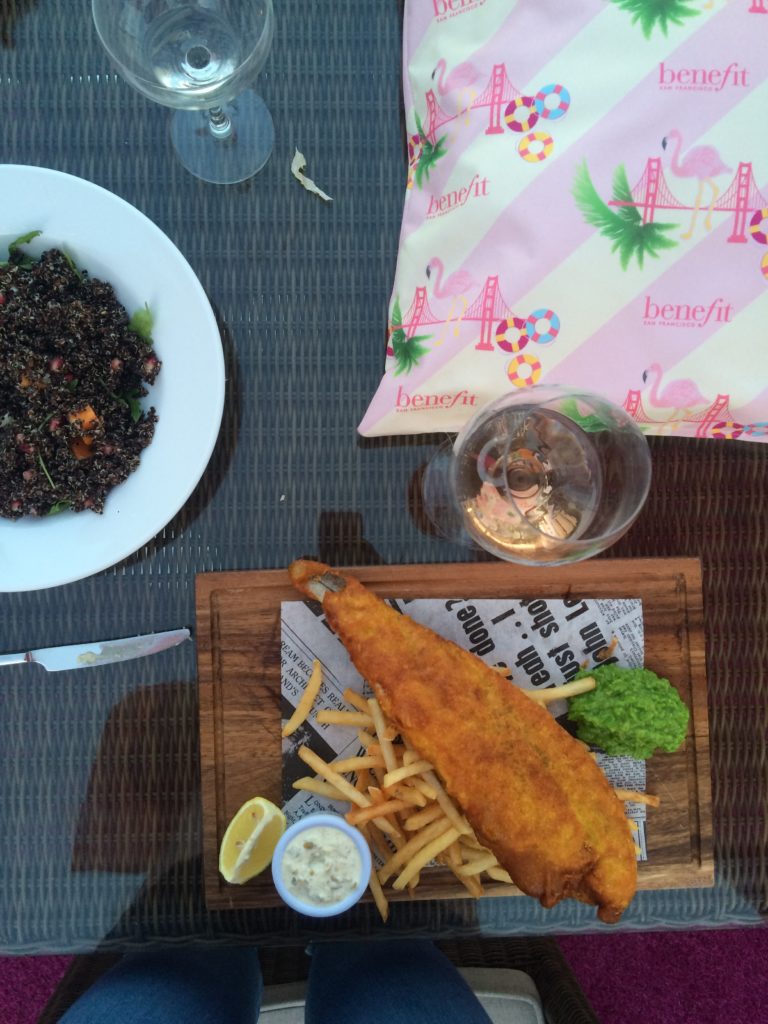 Fish and Chips on the Benefit boat.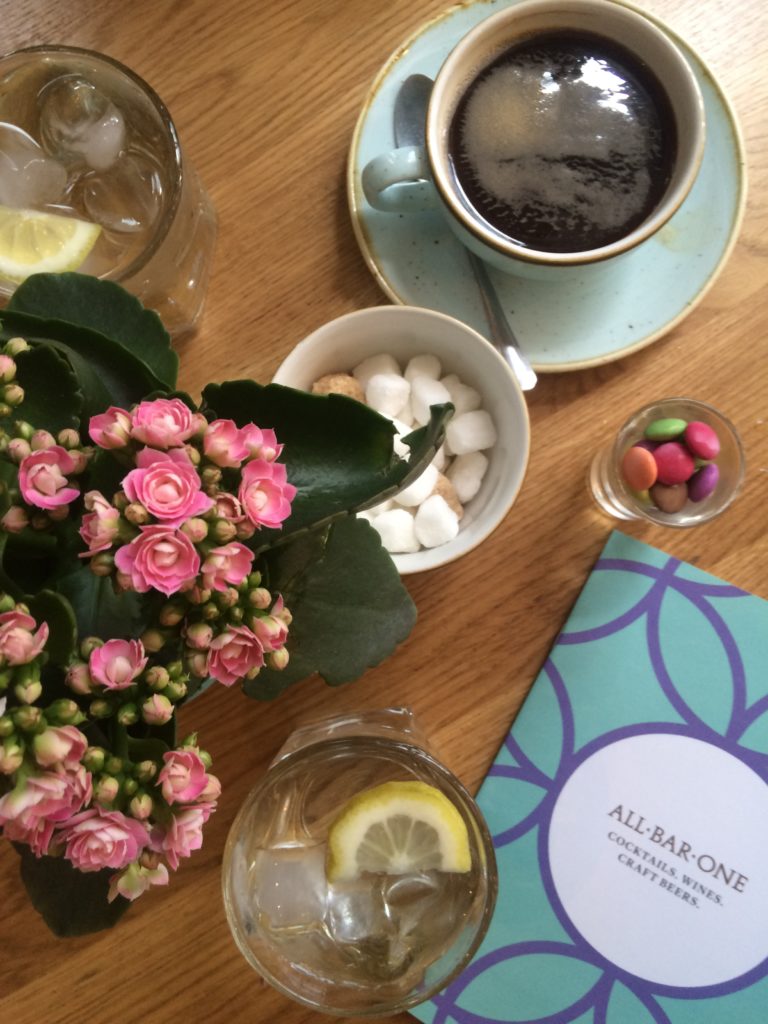 The perfect lunch spot at All Bar One. Chocolates with coffee? So perfect!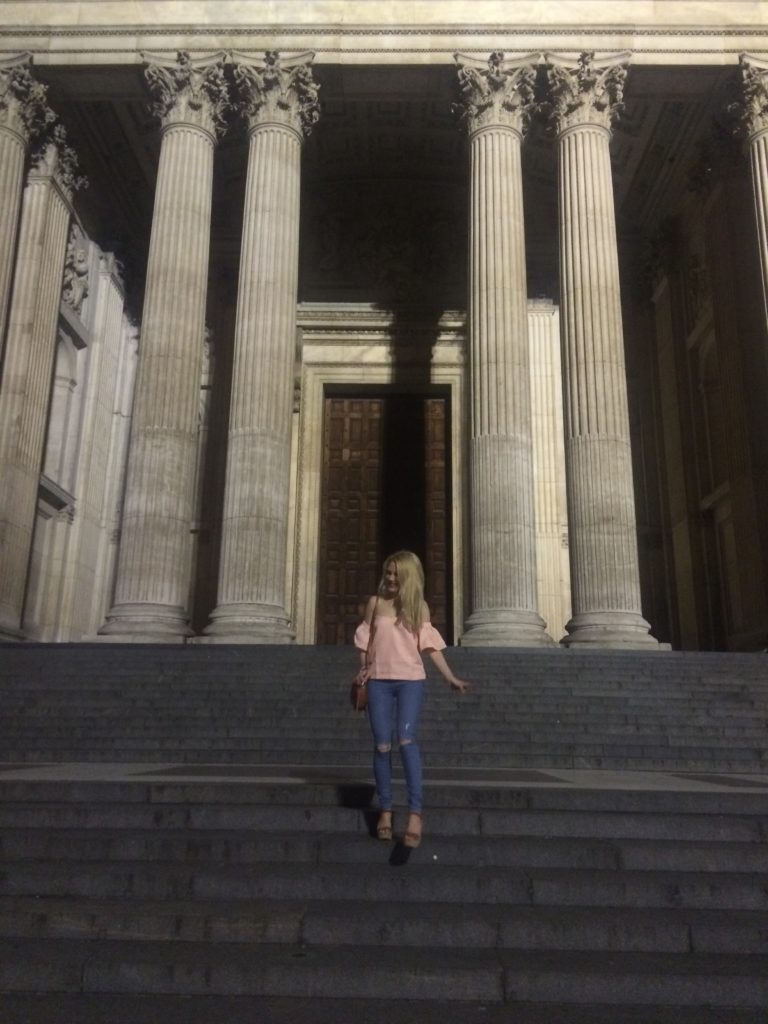 Cathedral hoping at St. Pauls Cathedral.
TOP re:named (only $44!) | BAG Rebecca Minkoff | DENIM Topshop | WEDGES Randi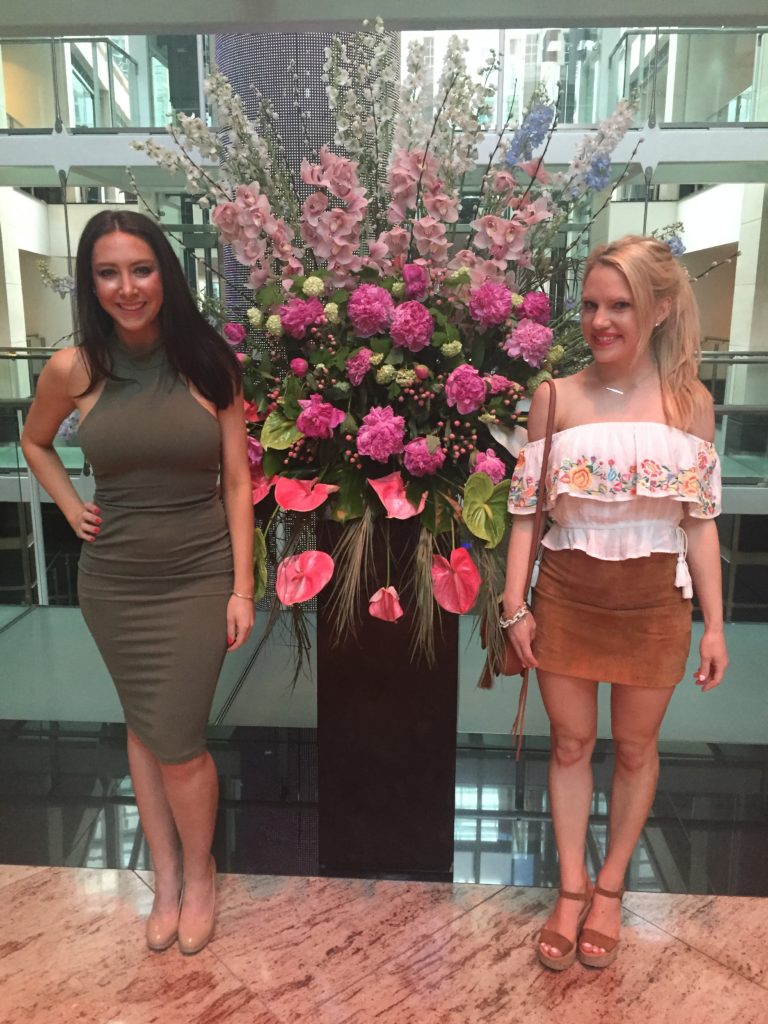 At the Grange Hotel St. Paul's with my travel buddy and good friend, Christine.
TOP RahiCali (on sale!) | BAG Rebecca Minkoff | BRACELET Bauble Bar | SKIRT ASOS | WEDGES Randi