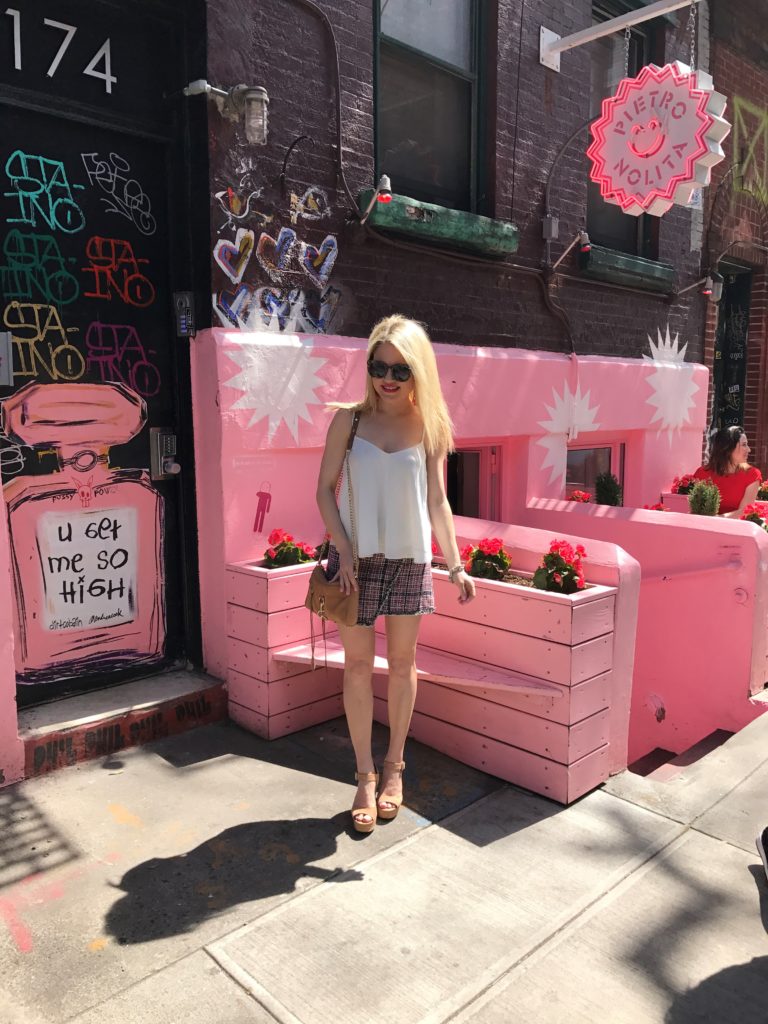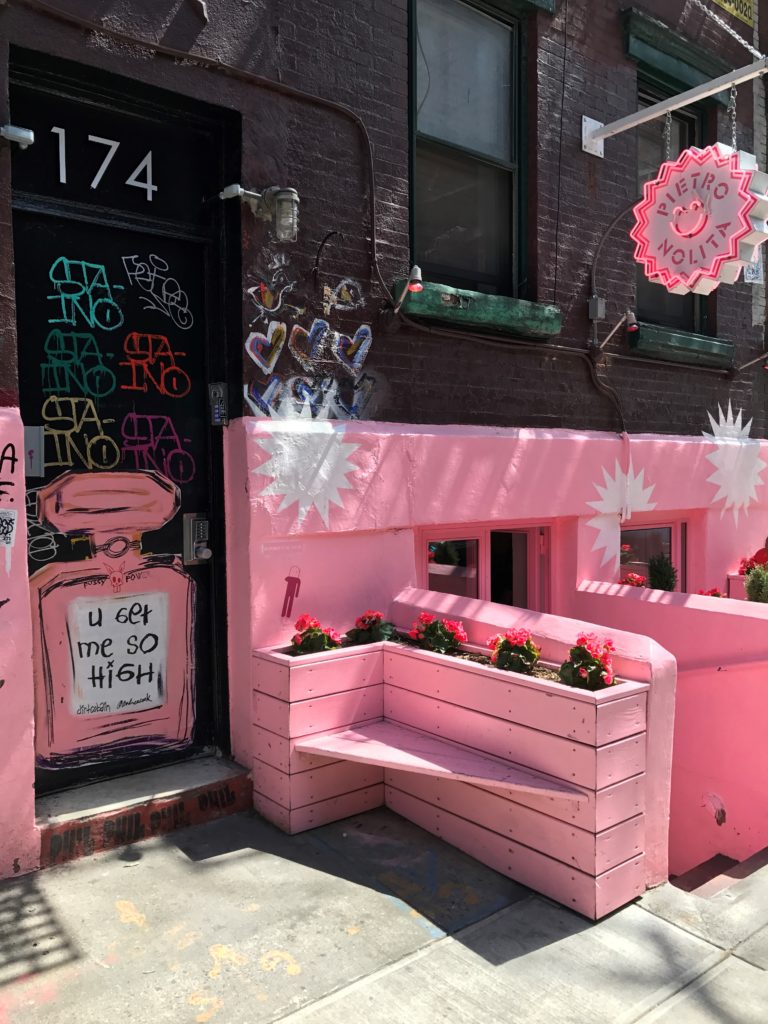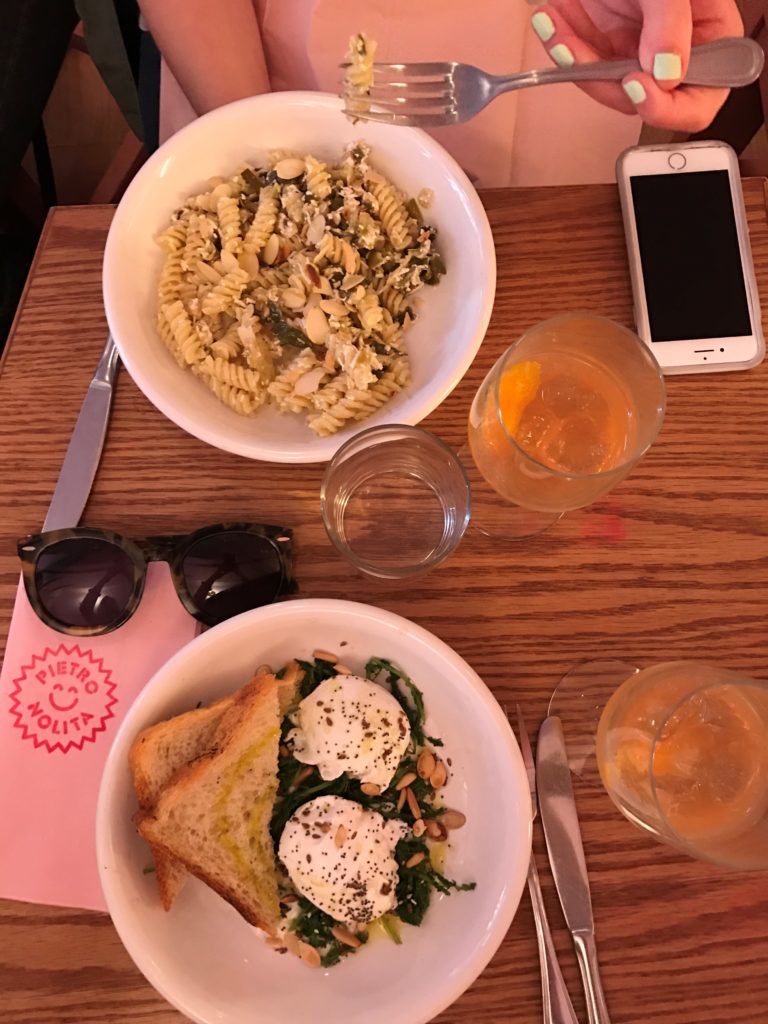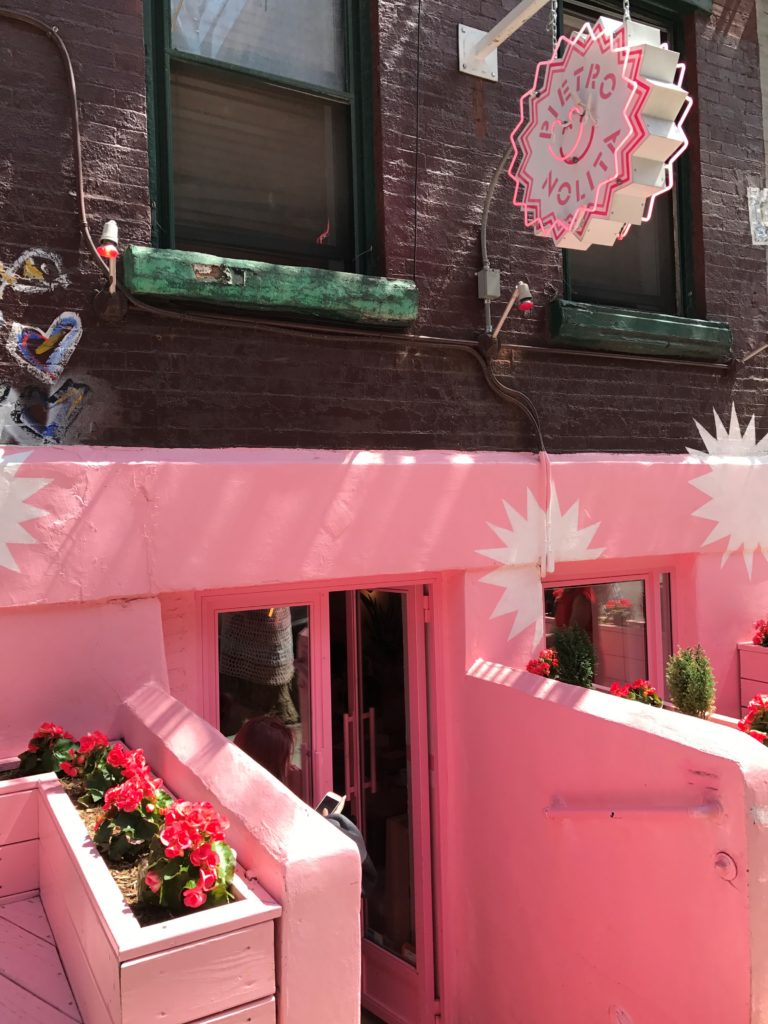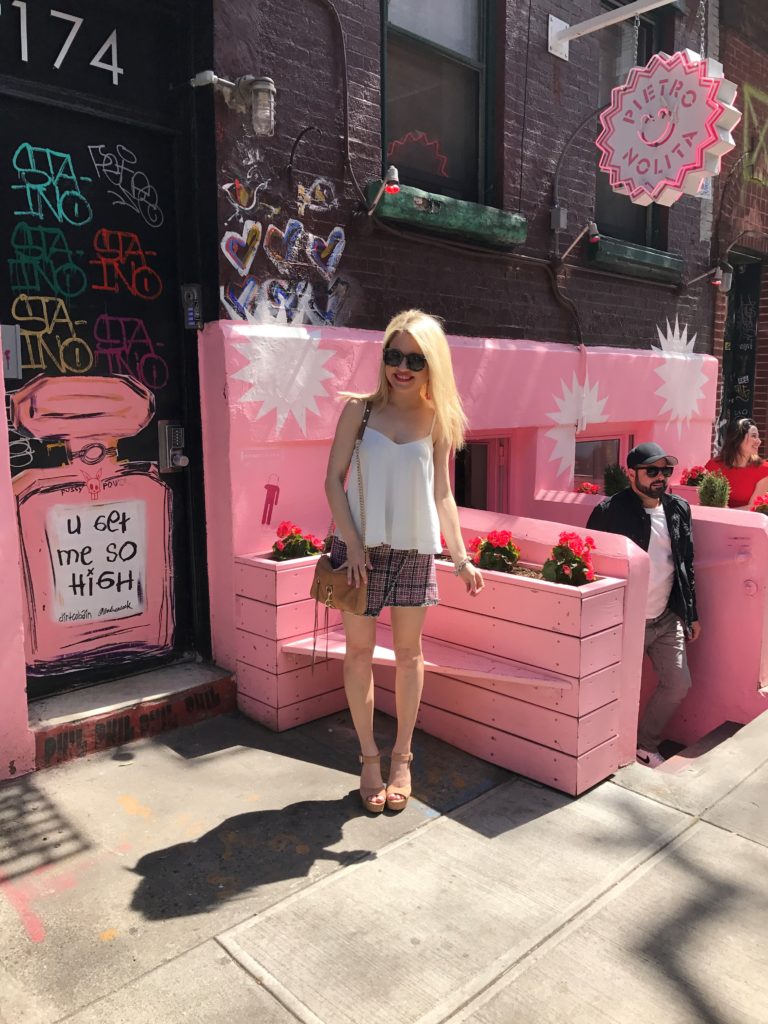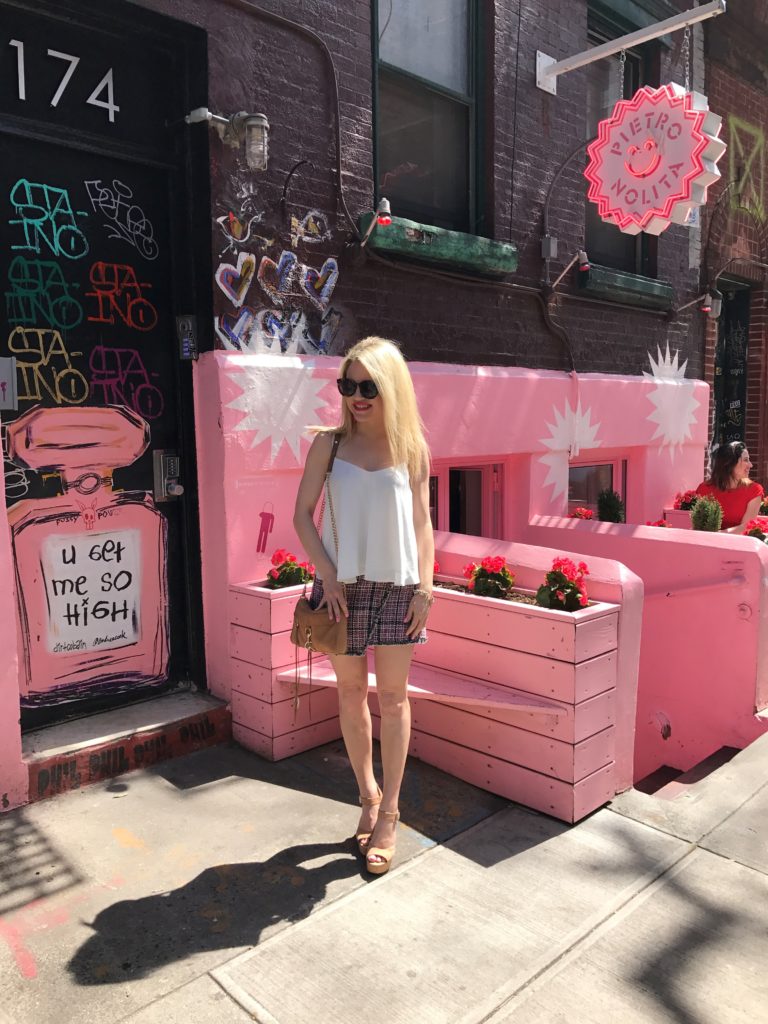 SKIRT ChicWish | SUNGLASSES Karen Walker | BAG Rebecca Minkoff | WEDGES Steve Madden | TOP Topshop
Leave it to me to find the pinkest restaurant in NYC! I love trying new places in the city so finding something in a new neighborhood was super fun for me. This place is an Italian restaurant called Pietro Nolita and it was really yummy. I am obsessed with all the pink but my girlfriend joked it looked like pepto-bismol. This restaurant is pink – I mean pink everywhere. It was a tight fit inside of tables and old menus that still say 'cash only' but they now accept cards.
If I had to give a review on this place I would not recommend going back again. The wait staff seemed to be pushing tables very quickly so we couldn't really enjoy our time. I also tried to take a picture inside and they wouldn't let me so that's why I only have one of the table of our food. If you are visiting New York, check out this place from the outside for cute photos of the pinkest restaurant in NYC, but not to eat or drink at. It's also a little out of the way in Nolita (at least for me!).
I picked up my skirt from Chicwish and my top which I have been wearing on repeat is a staple for this summer! This top is the perfect light weight top for summer. It's flattering on all body types and comes in so many colors! I like wearing casual outfits to brunch in the city. New York City is actually a lot more casual than it seems.