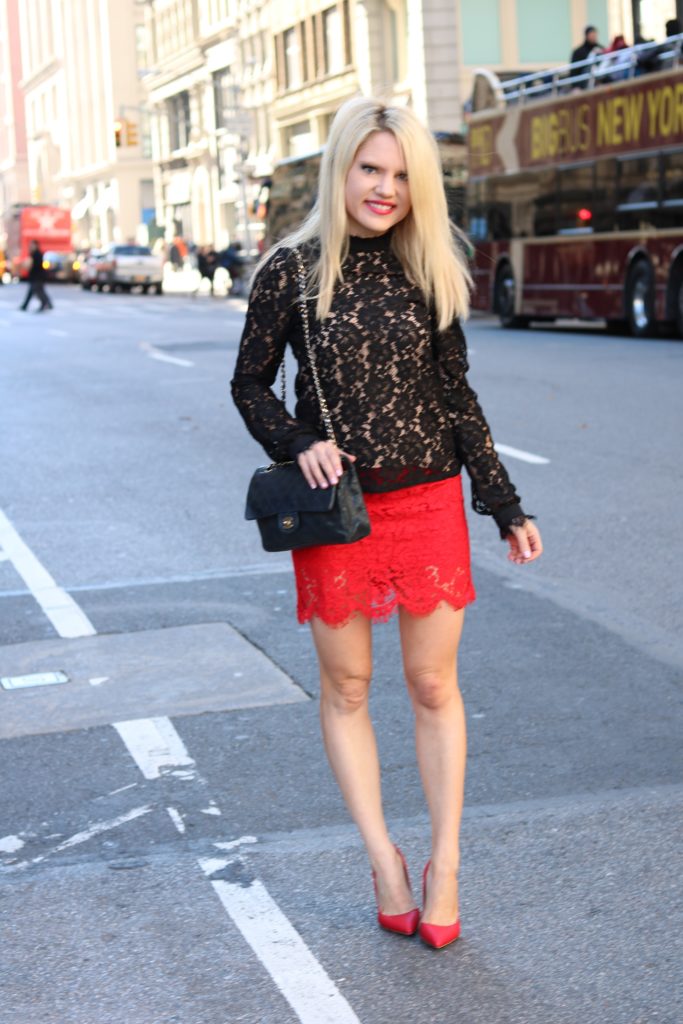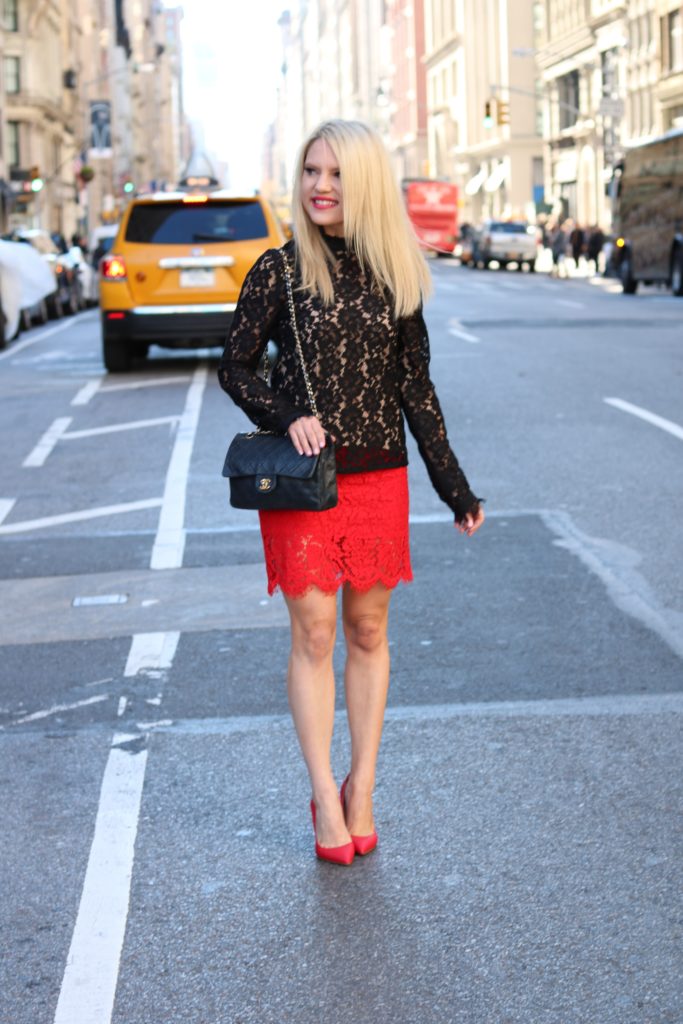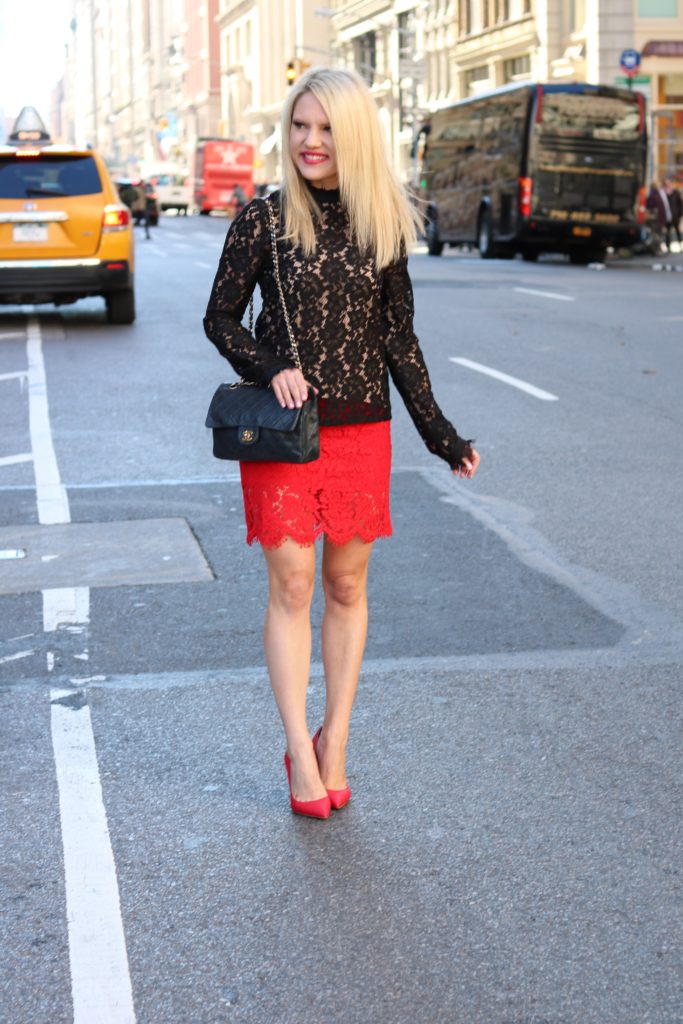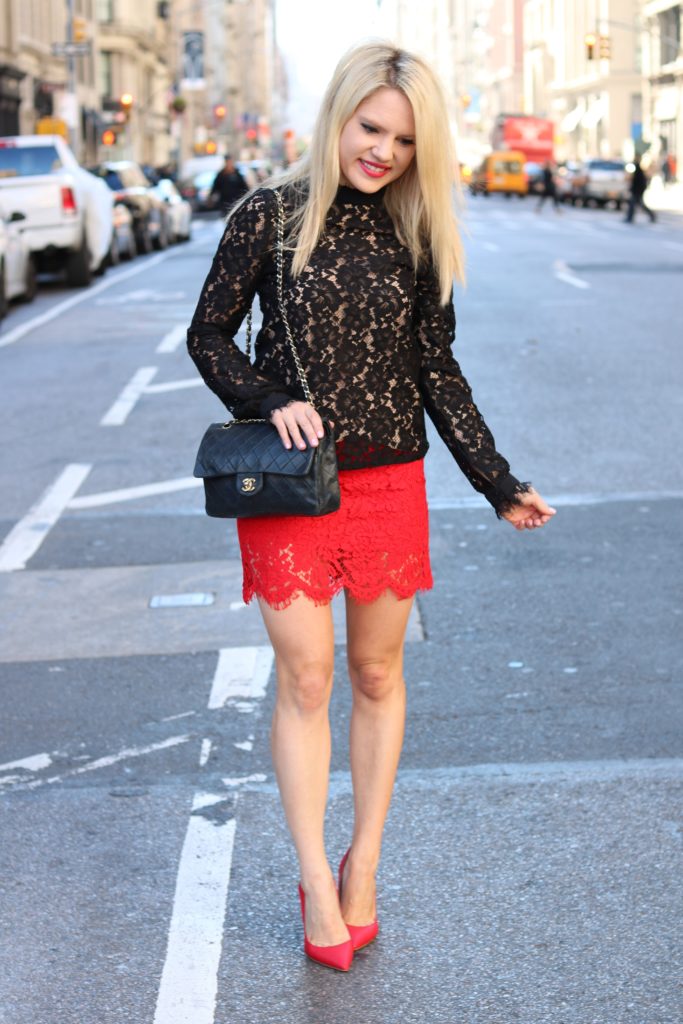 TOP WAFY | SKIRT Chicwish | PUMPS Zendaya | BAG Chanel
All dressed up and somewhere to go! I wore this the other day for a friends party. I love wearing lace on lace and this lace skirt I picked up from Chicwish is only $38! It's a great piece if you need to dress up an outfit. My lace top is sold out so I tagged a similar one by the same designer, I love the neckline and lace detail. My red pumps were kind of an impulse buy awhile back and now I wear them all the time! They are super affordable too!
Chicwish is a great place to shop if you are looking for affordable pricing. They have really cute clothes at super discounted prices. I like shopping there when I want a stand out piece that is also high quality. All of the pieces I've bought from them hold up and still look like new each time I wear them.