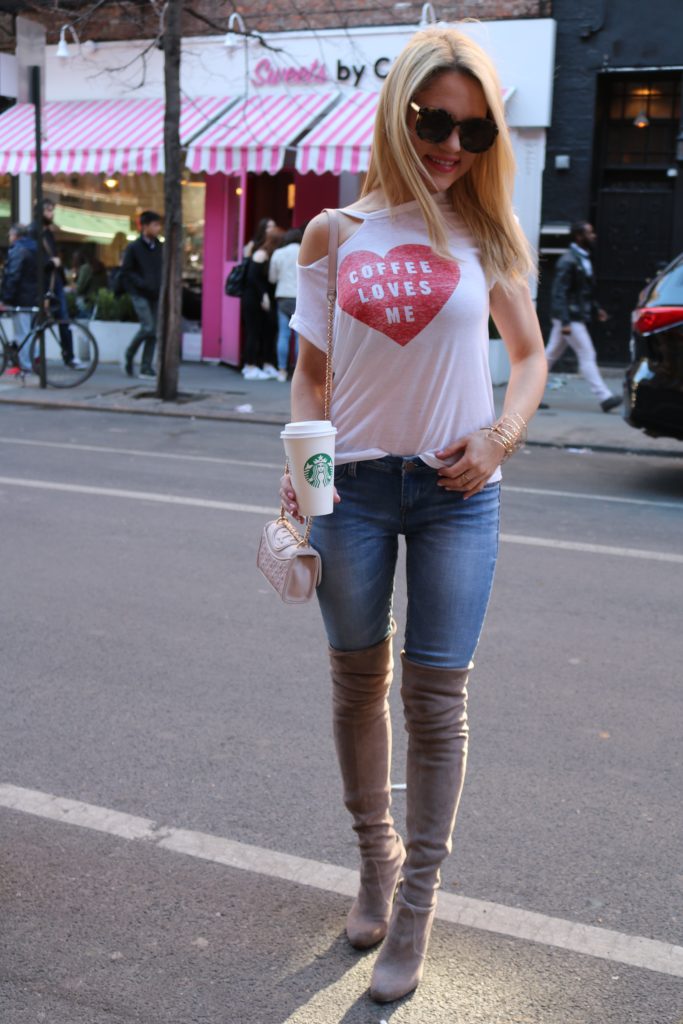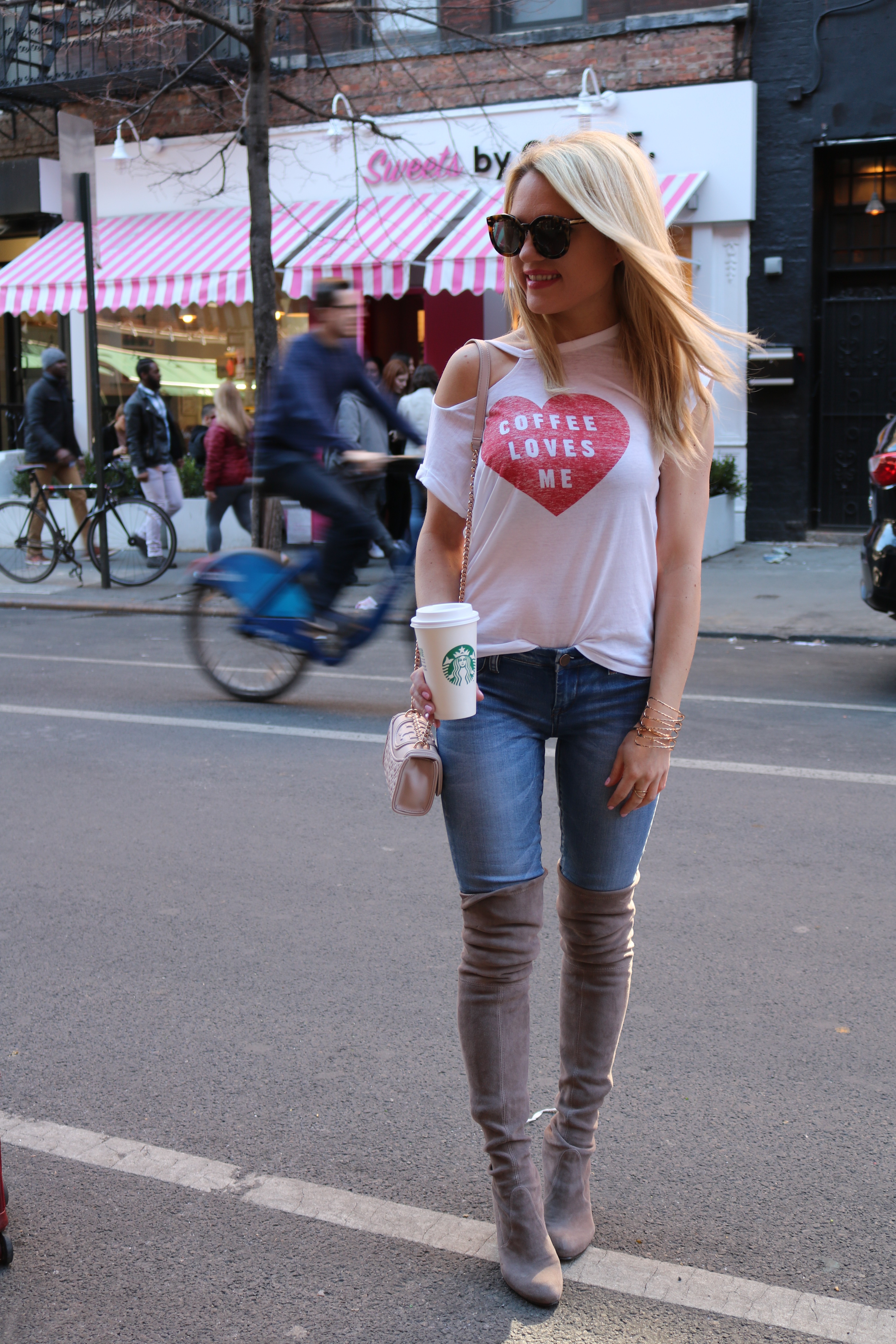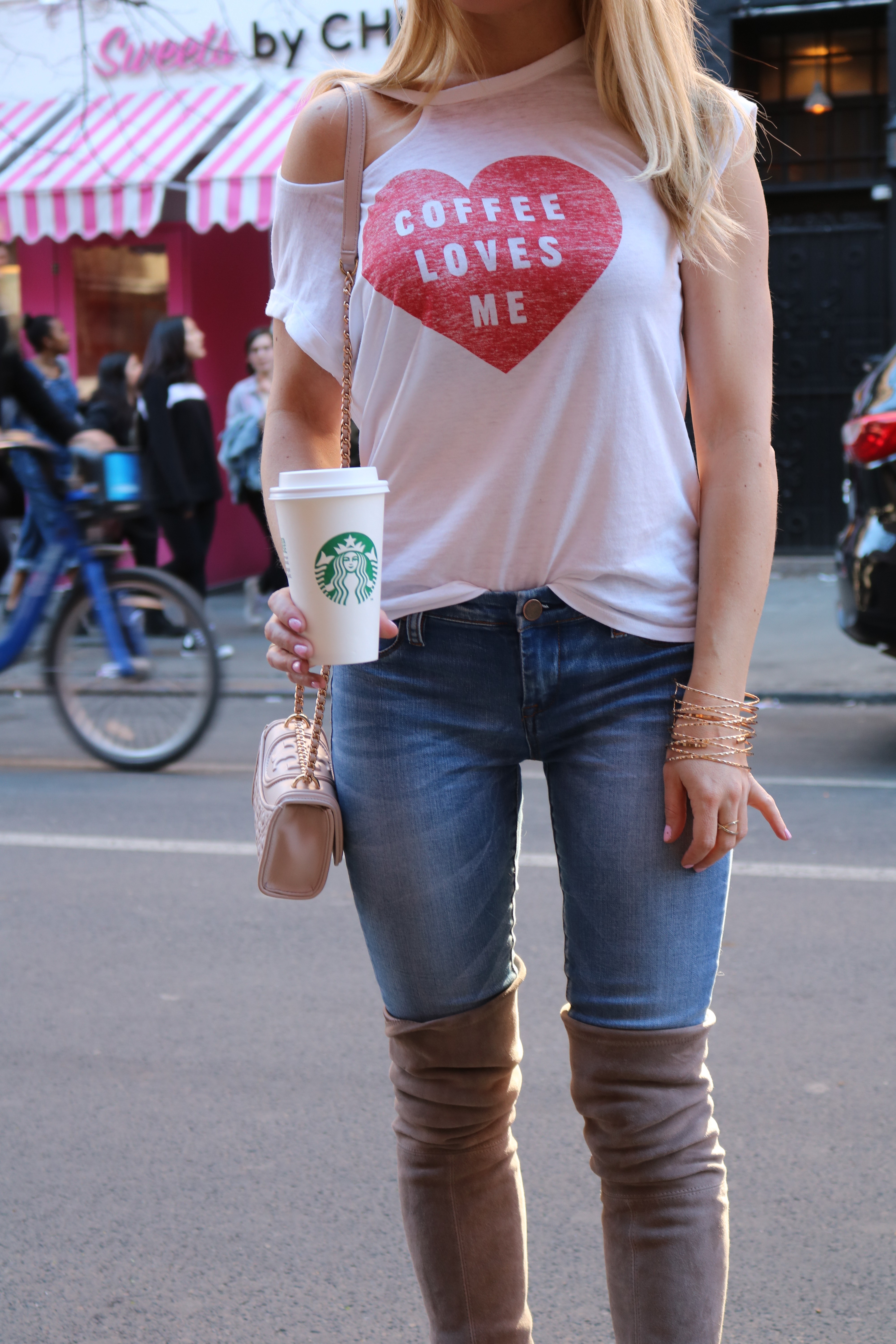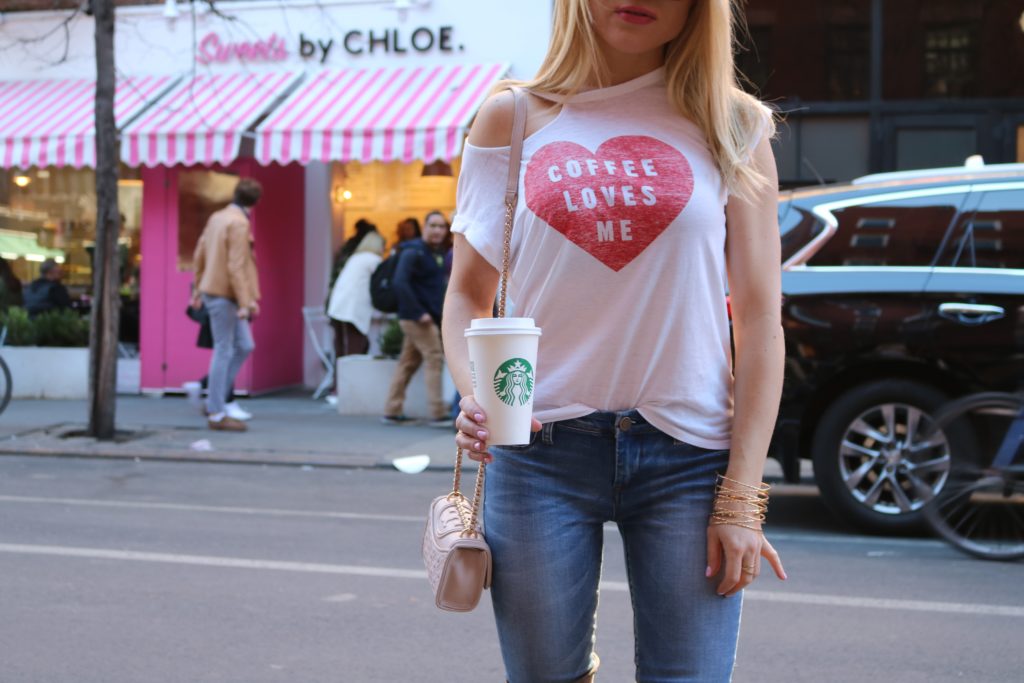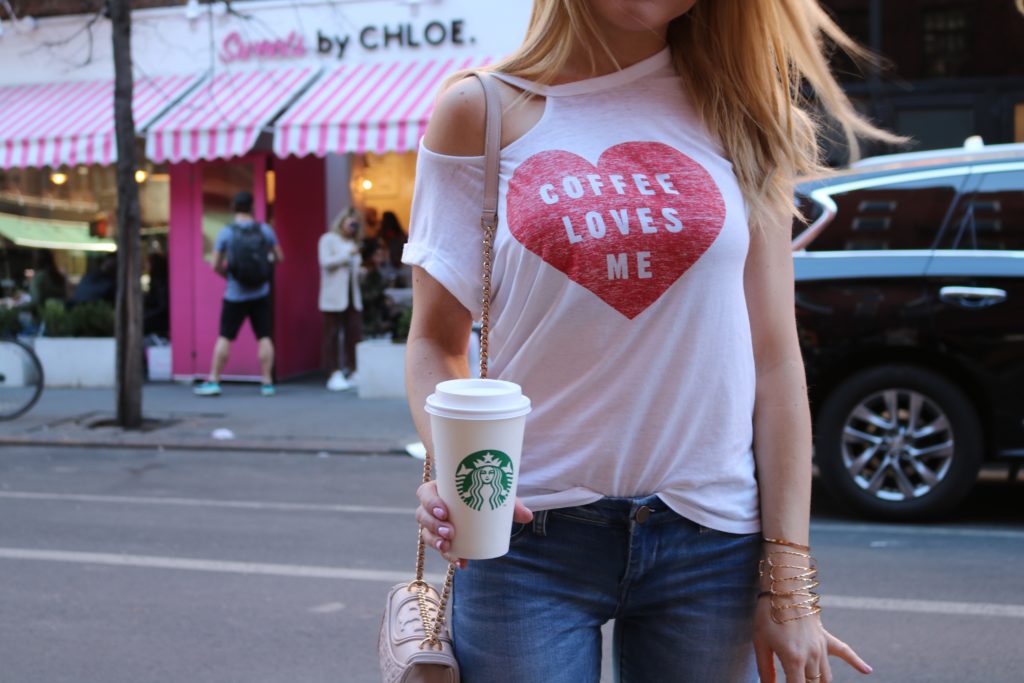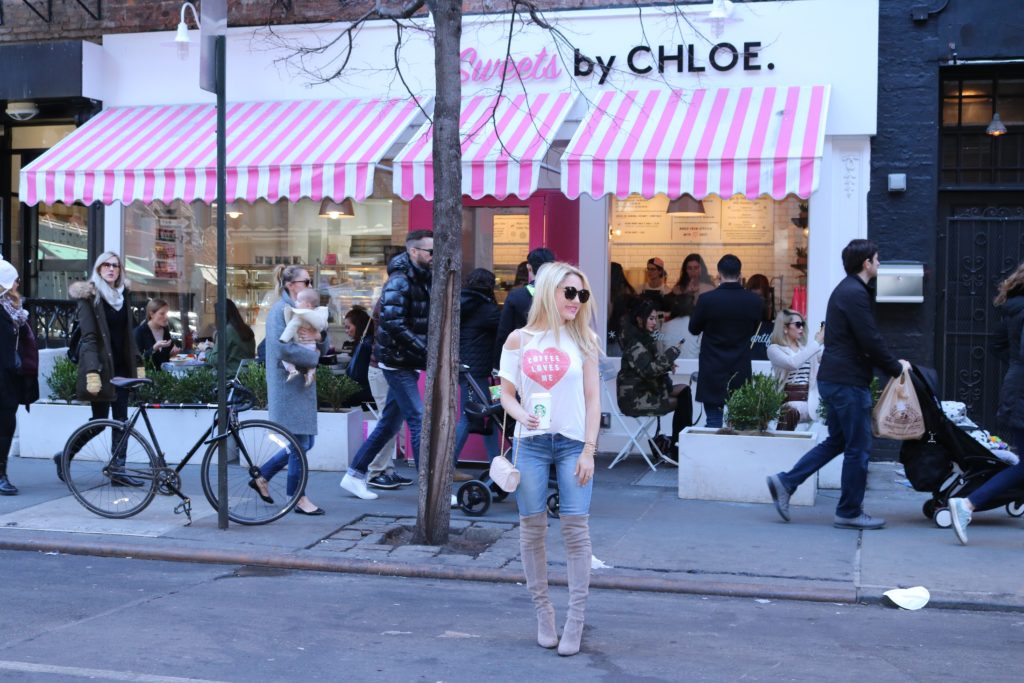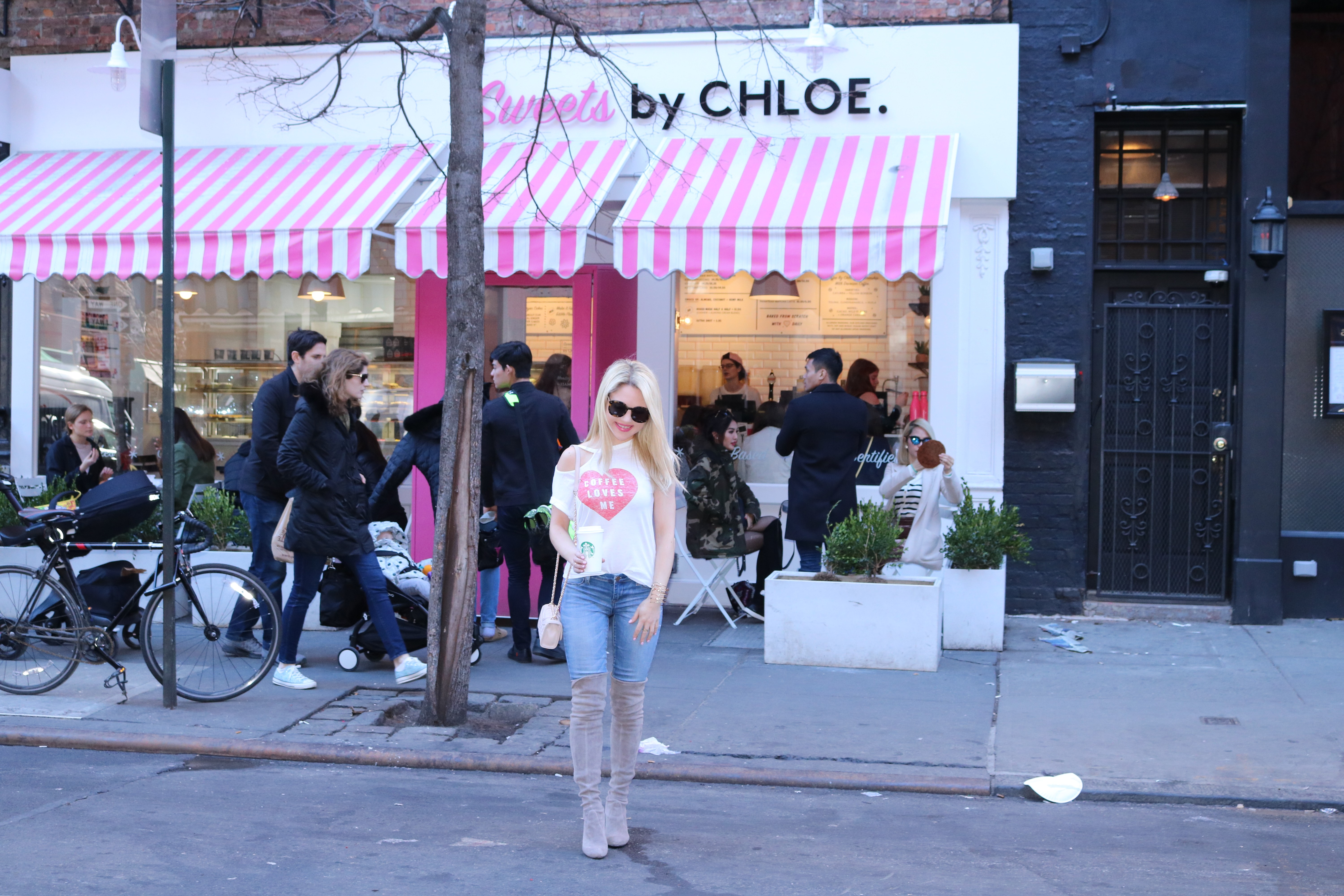 COFFEE LOVES ME TOP Express | DENIM Topshop | BOOTS Stuart Weitzman | BAG Tory Burch | SUNGLASSES Karen Walker
Whose with me? When all else fails at least coffee loves me. And if you know me well you know I'm obsessed with cappuccino's. I actually only have a cappuccino machine at home that also makes espresso's for when I need a quick caffeine fix. Express has the cutest graphic tees if you want to snag one. I also love this one and this one for the 4th of July holiday! My jeans I wear almost everyday! They are so comfortable and go with everything! They are also super affordable at just $70 bucks!
This weekend I'm going to a picnic in Central Park for my friend Dani's birthday. It's suppose to be 80 today! I can't believe we finally made it to summer. I think I'm going to bring my picnic basket and surprise my friend with a cake! Last year we did so many picnic's in the park on the great lawn. Here was the last time I did a picnic in Central Park, I can't believe it's been a year. I brought a floppy hat so I wouldn't be baking in the sun all day!