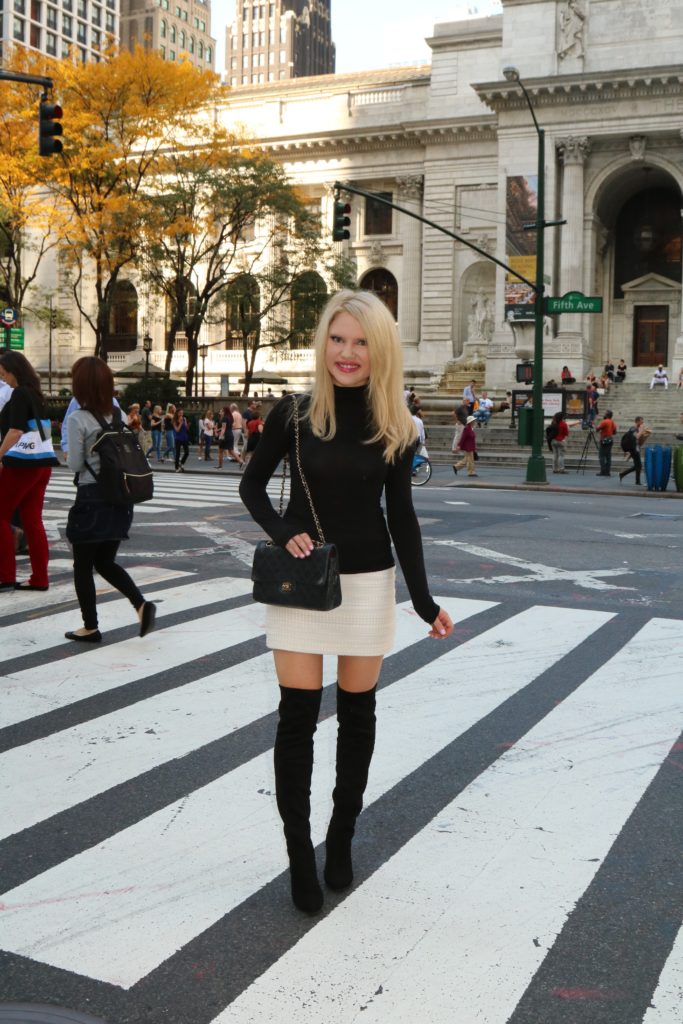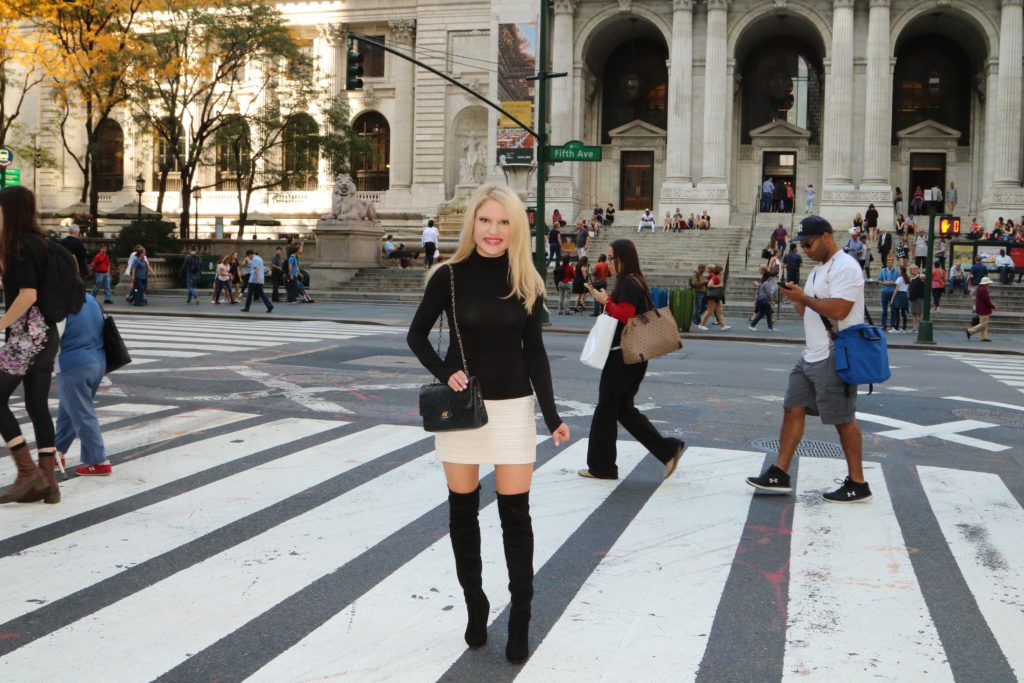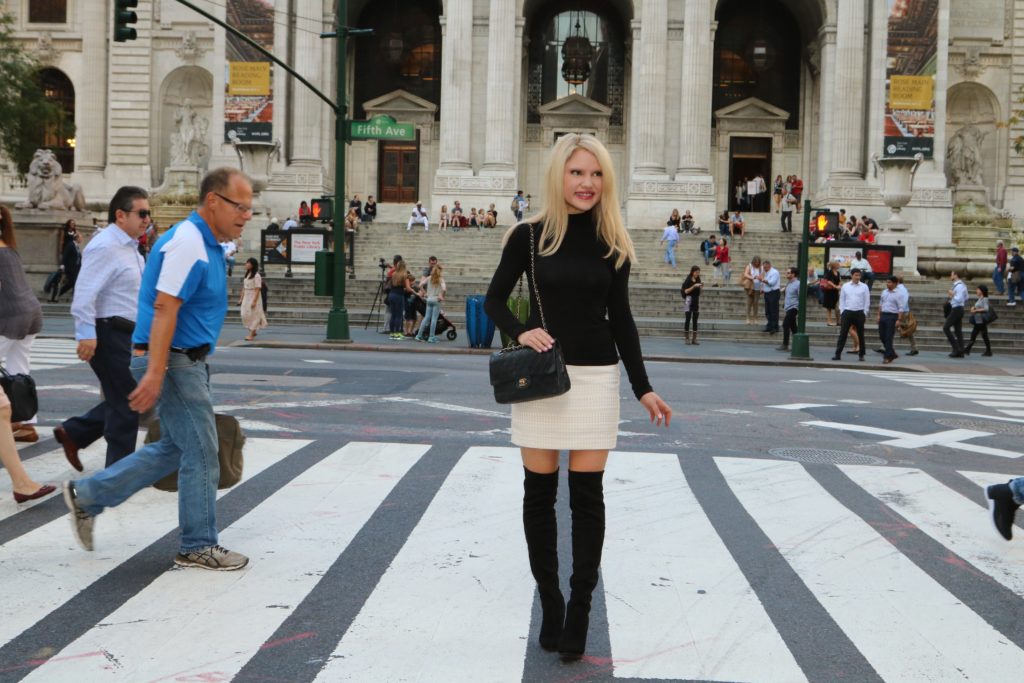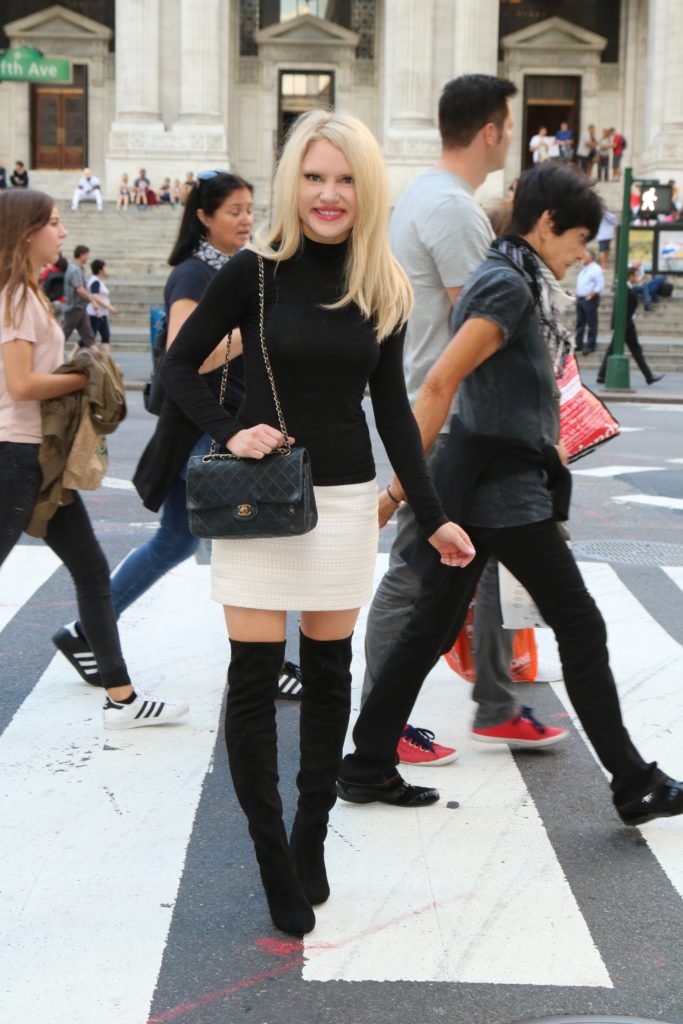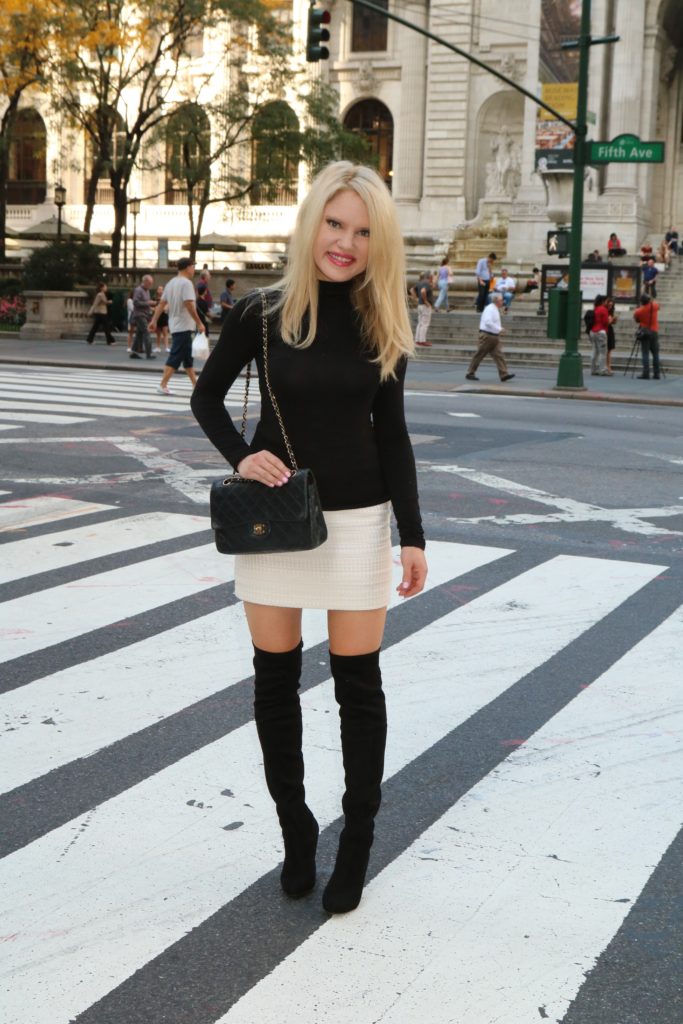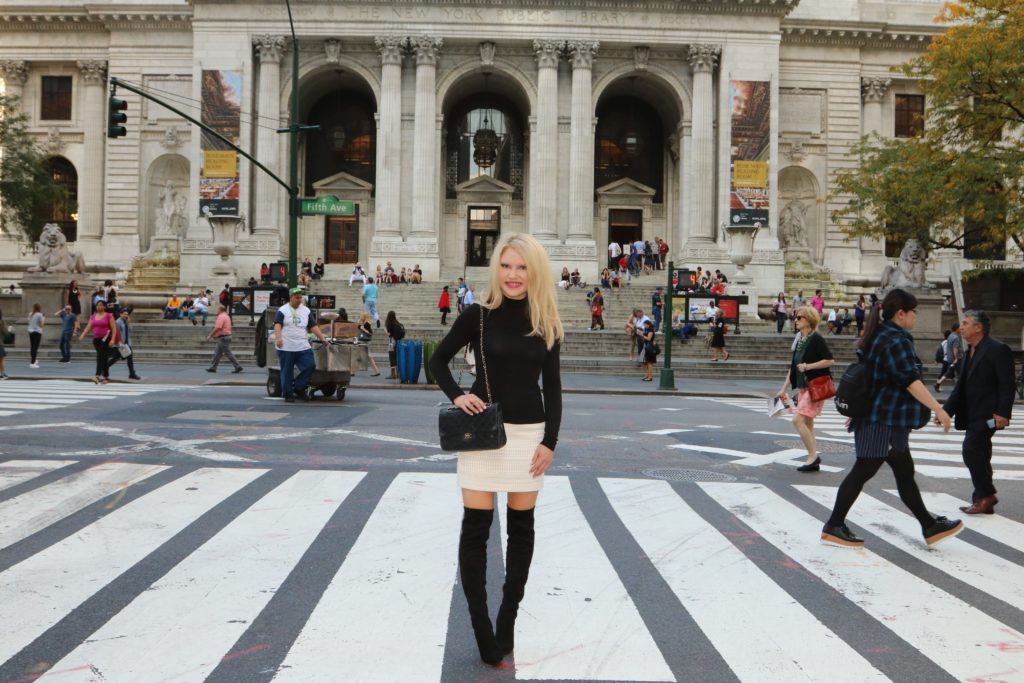 TOP ASOS | SKIRT H&M | BOOTS Steve Madden | BAG Chanel
Who says you can't wear white after labor day? No seriously. Who? Why omit this neutral color from your wardrobe until Memorial Day? My theory is wearing white seasonally has more to do with the FABRIC than the actual COLOR. For example, after Labor Day we start wearing more wool, polyester, faux fur and heavier fabrics, while in the summer months we wear linens, denim and 100% cottons. Therefore I think you CAN wear white year round as long as you switch up the fabrics!
Speaking of this textured weave skirt, it is the cutest mini and only $25! My boots are a perfect dupe to the Stuart Weitzman Highland boot and so cute! I'll be packing these boots for my trip to Chicago this weekend!