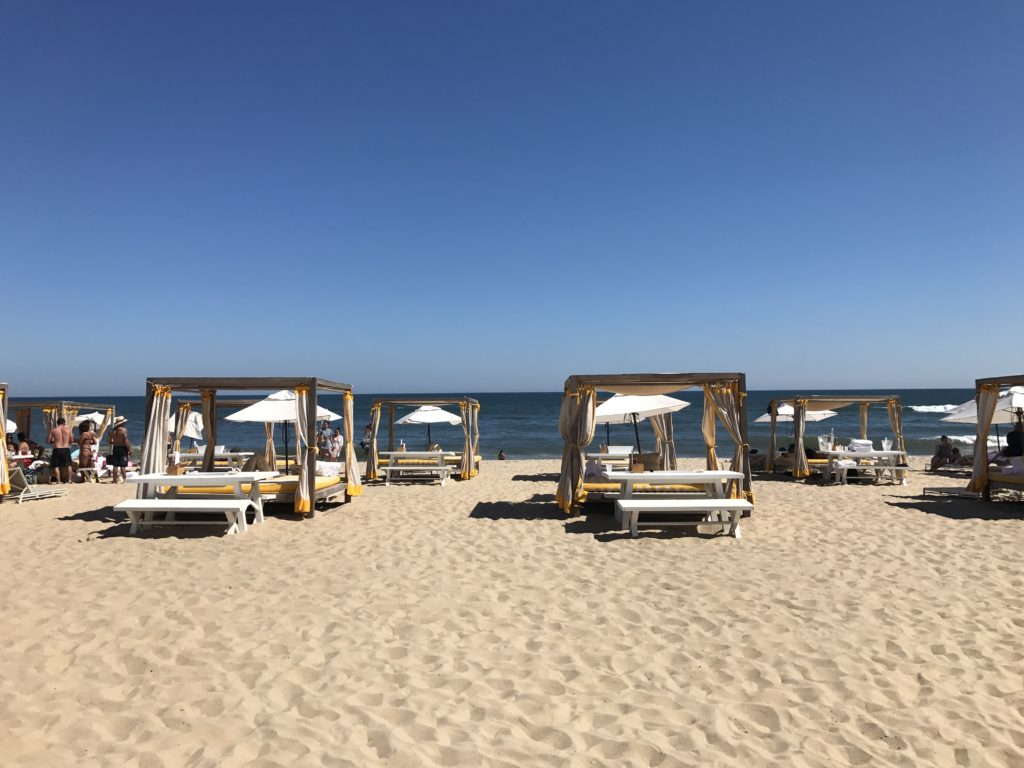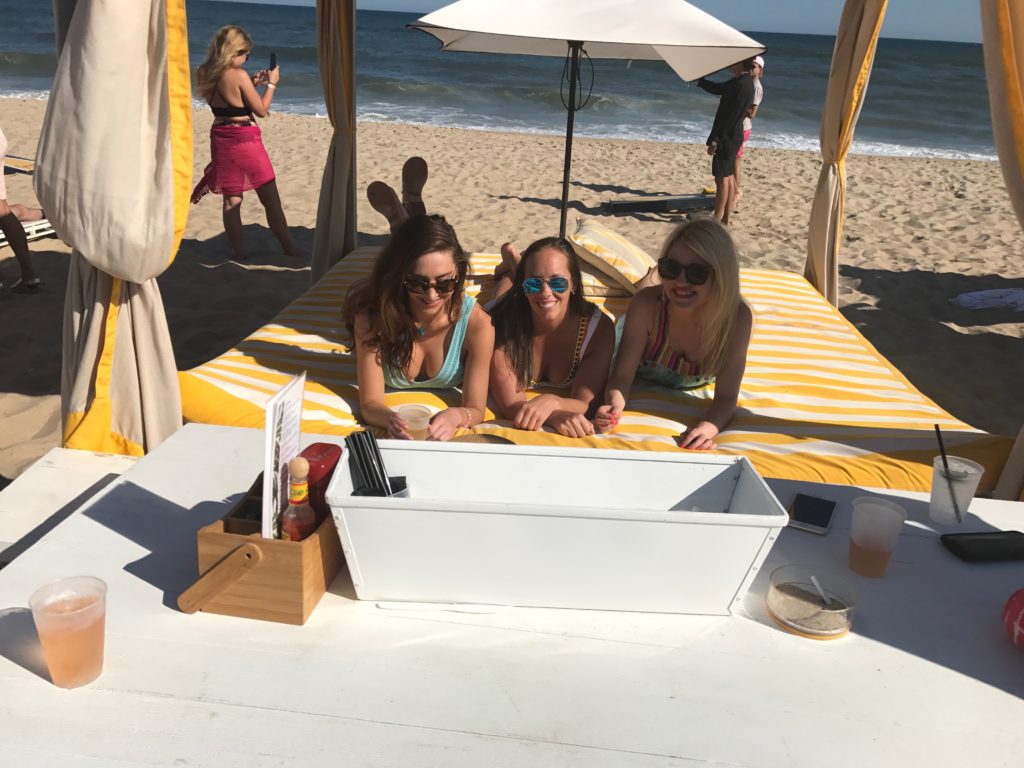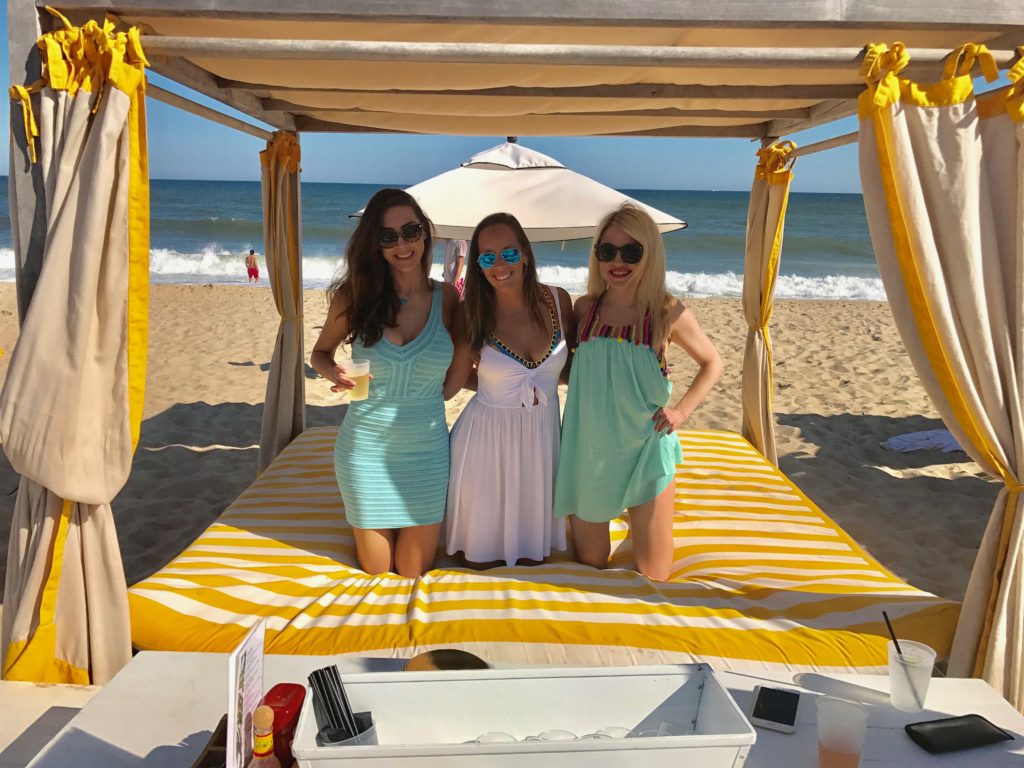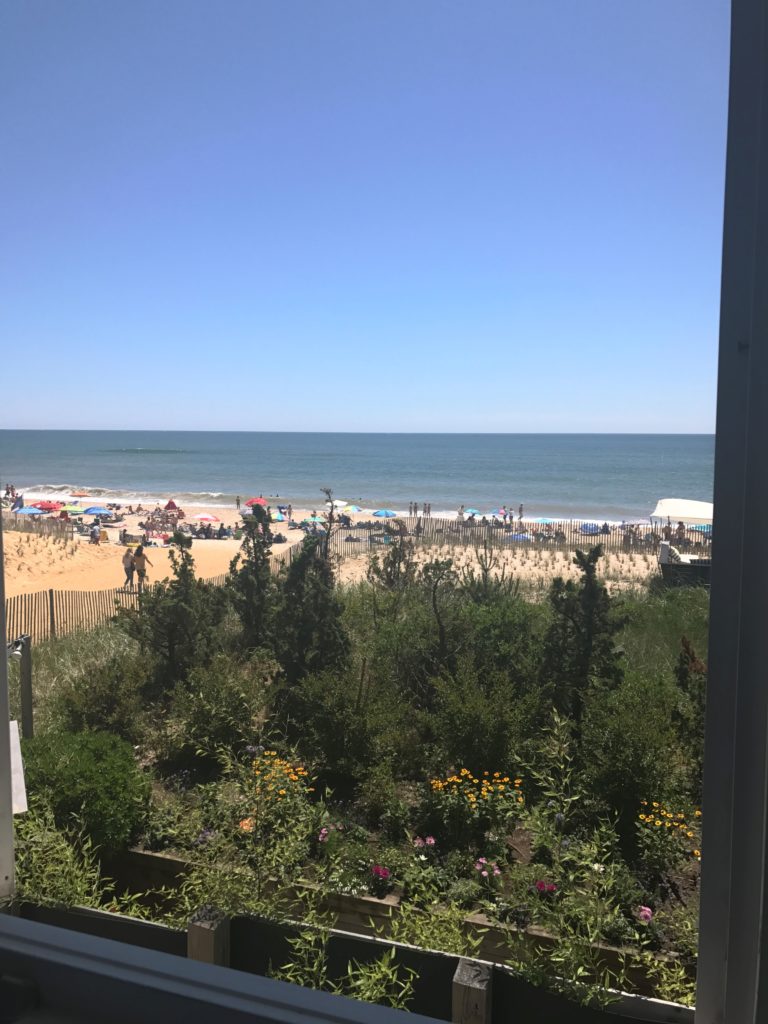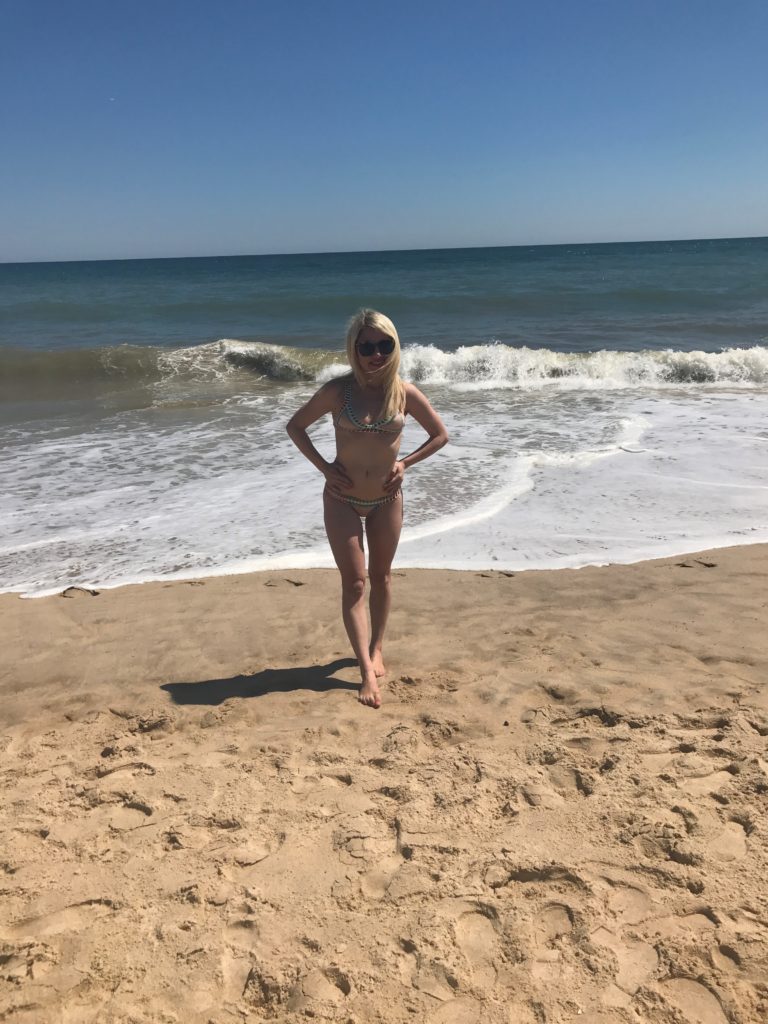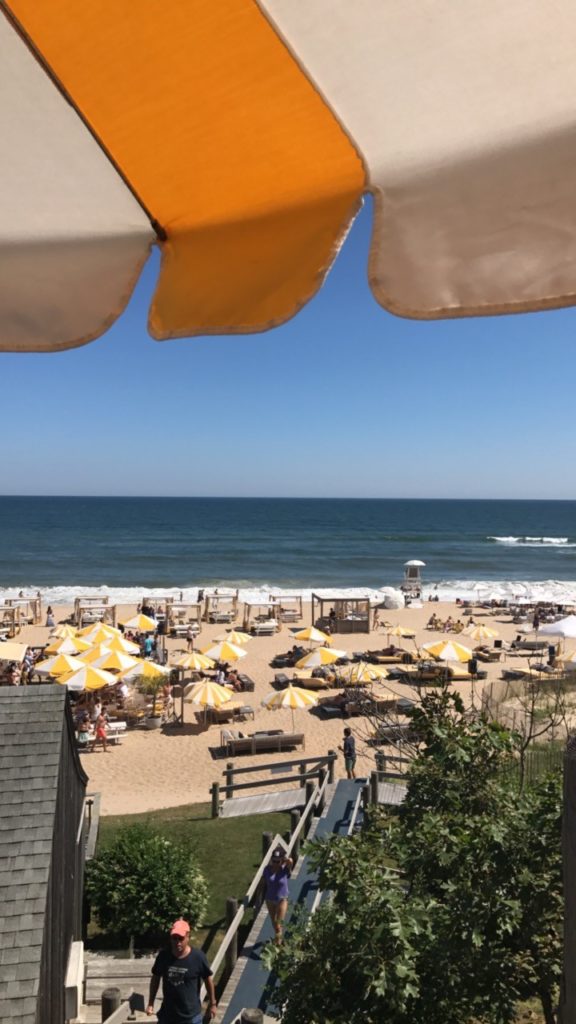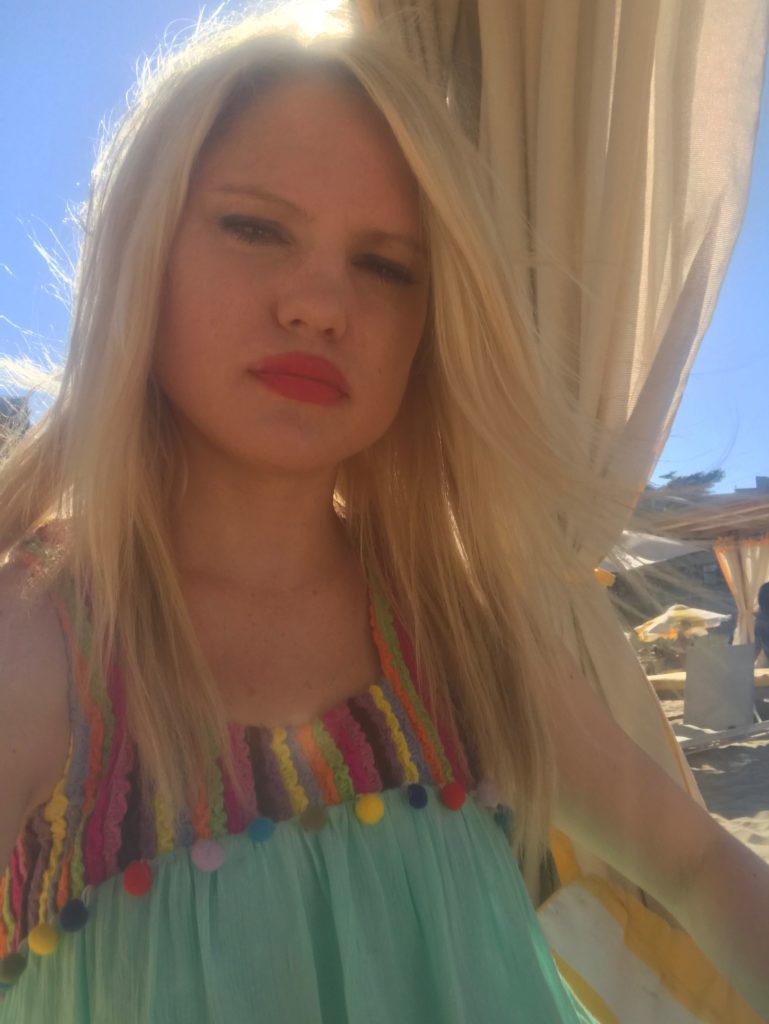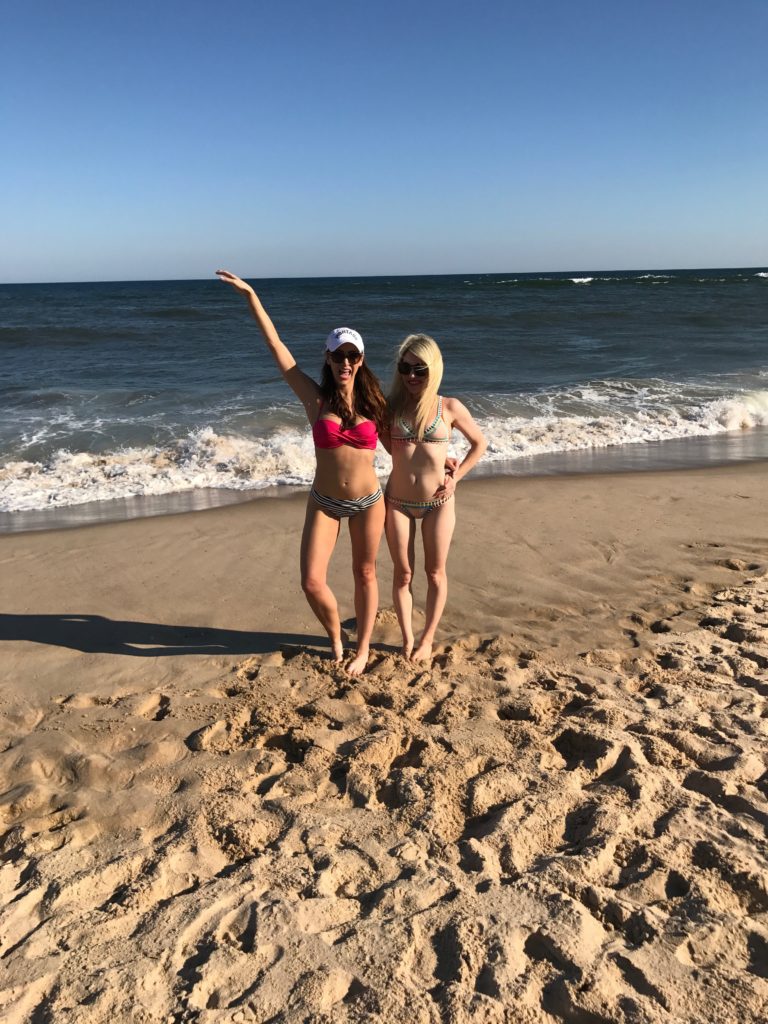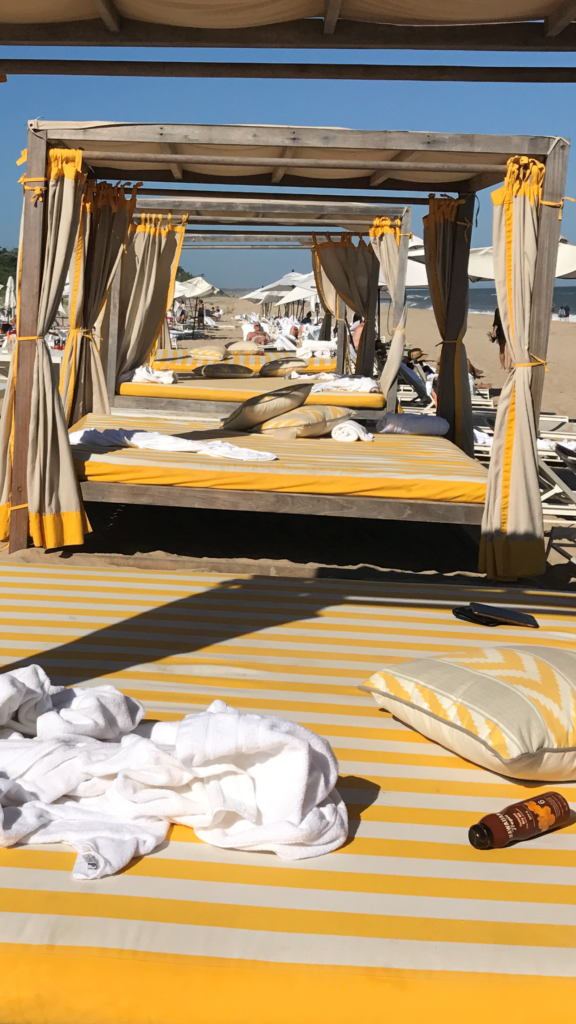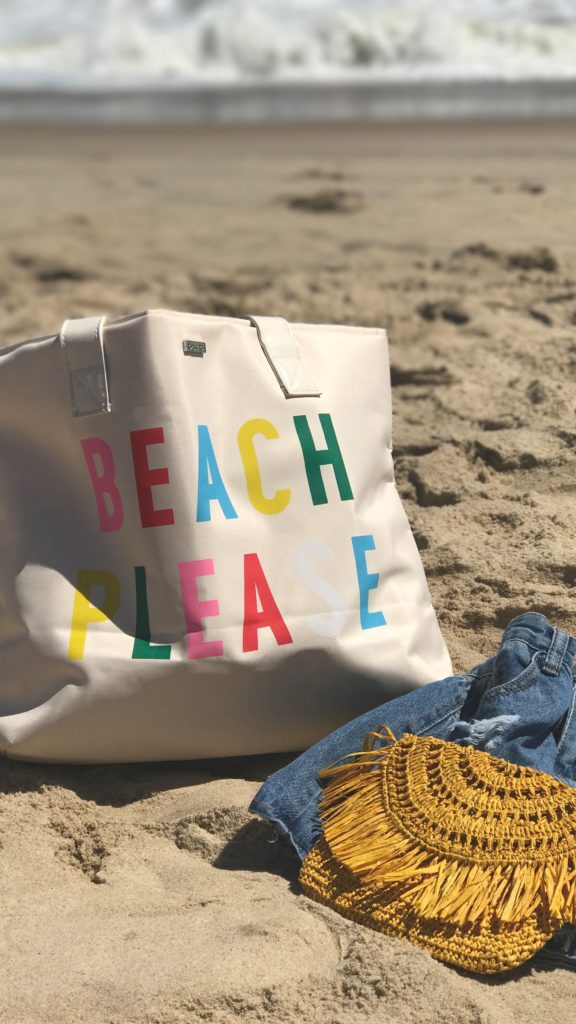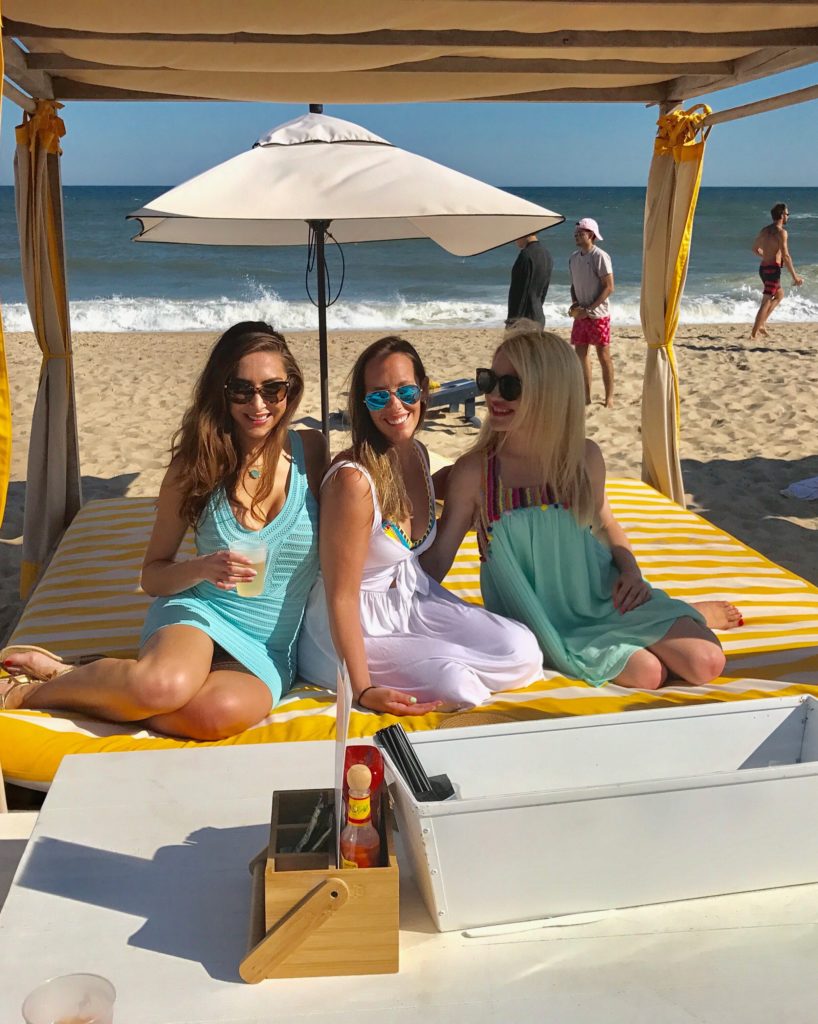 COVER-UP She In | SUNGLASSES Karen Walker | SWIM SUIT Kiini | BEACH TOTE  Ban.do | BEACH CLUTCH Mar Y Sol
One of my favorite trips this summer was to Amagansett. Amagensett is in the Hamptons and in between Montauk and East Hampton so I usually go to some of my favorites in Montauk and East Hampton. I wore this fun cover-up with pom-poms and a nude Kiini bikini which looks like Same Swim. On this beach day we went to Gurneys which is this amazing hotel on the beach with a super fun outdoor bar and daybeds you can rent. You can't get much better than daybeds on the beach with service! You guys often ask me where I like to go in the Hamptons so here is where I like to go in East Hampton, Montauk and Amagansett! Also here is a post from a Hamptons weekend last year.
EAST HAMPTON
E.M.P. Summer House
Eleven Madison Park Summer House is exclusive to American Express card holders. It's a pop up restaurant for the summer and really amazing for sipping champagne outside as they have a big lawn. (Don't come for the food though!).
MONTAUK
Gurneys
After years of going to Montauk, this was my first summer going here! It's an amazing resort on the beach with daybeds! Yes please!
Surf Lodge
This place has changed so much over the years! This restaurant and small hotel used to be a lot more chill but is now usually packed and has live music. It's really fun if you're in the summer parting mode.
Rushmeyers
This is one of my favorite restaurant/hotels in Montauk. It has an amazing outdoor space with picnic tables and the bar is open super late to dance the night away.
AMAGANSETT
The Stephen Talkhouse
Always a great crowd and often live music. There aren't as many restaurants or bars in Amagansett so this is a must go-to!