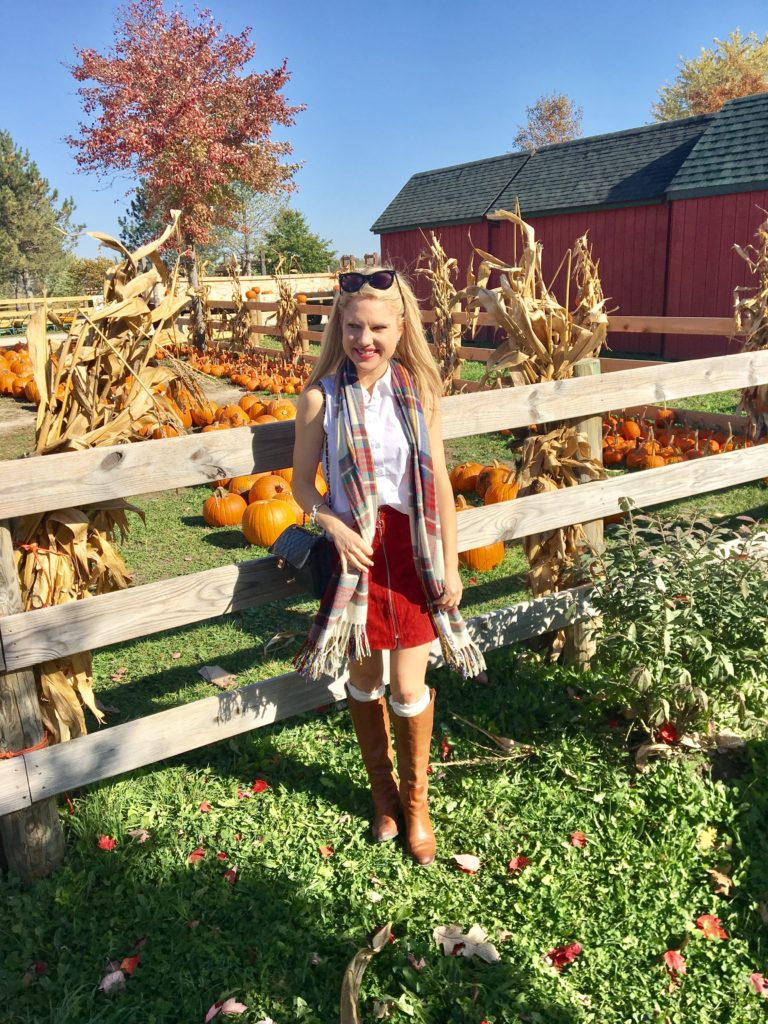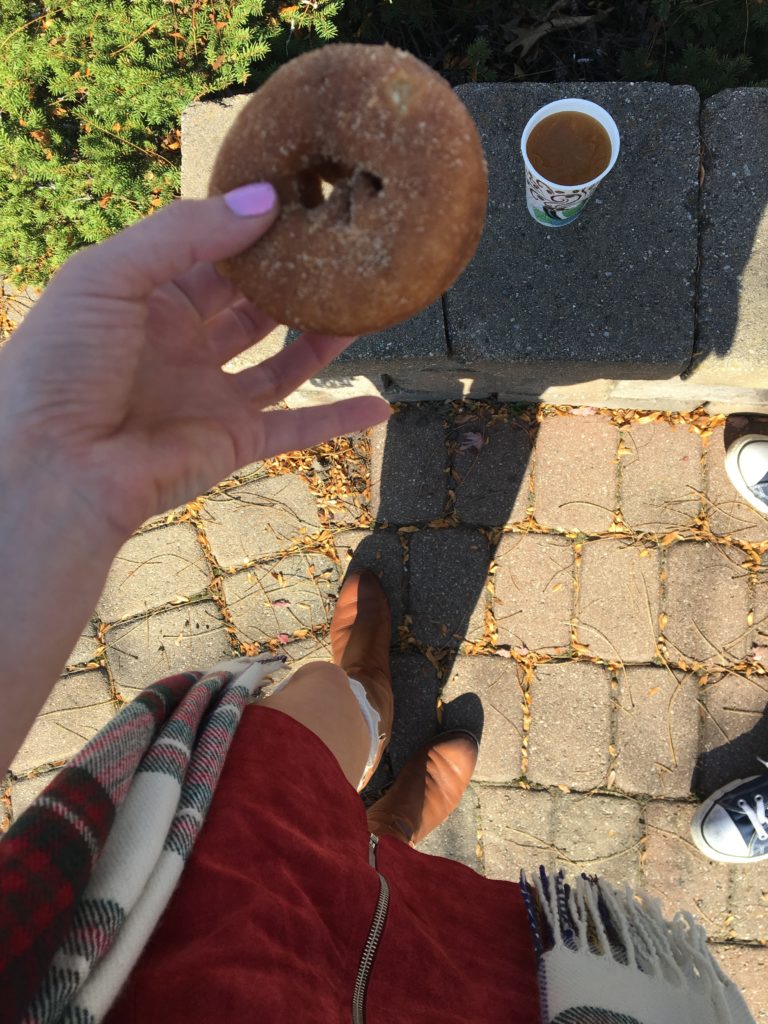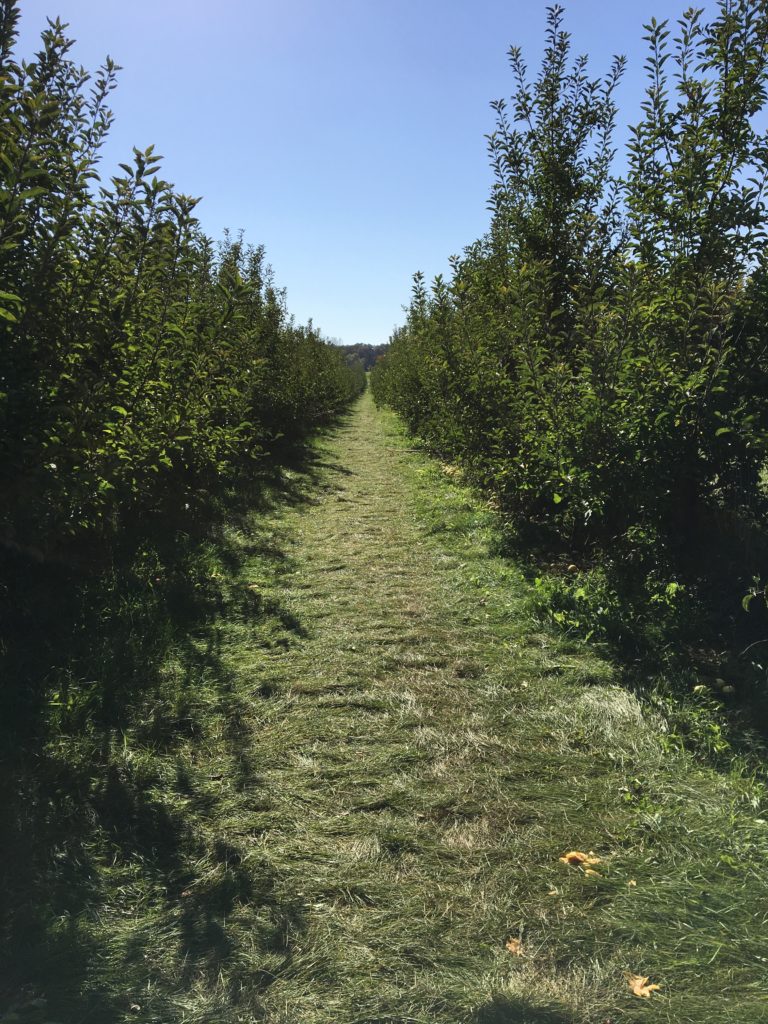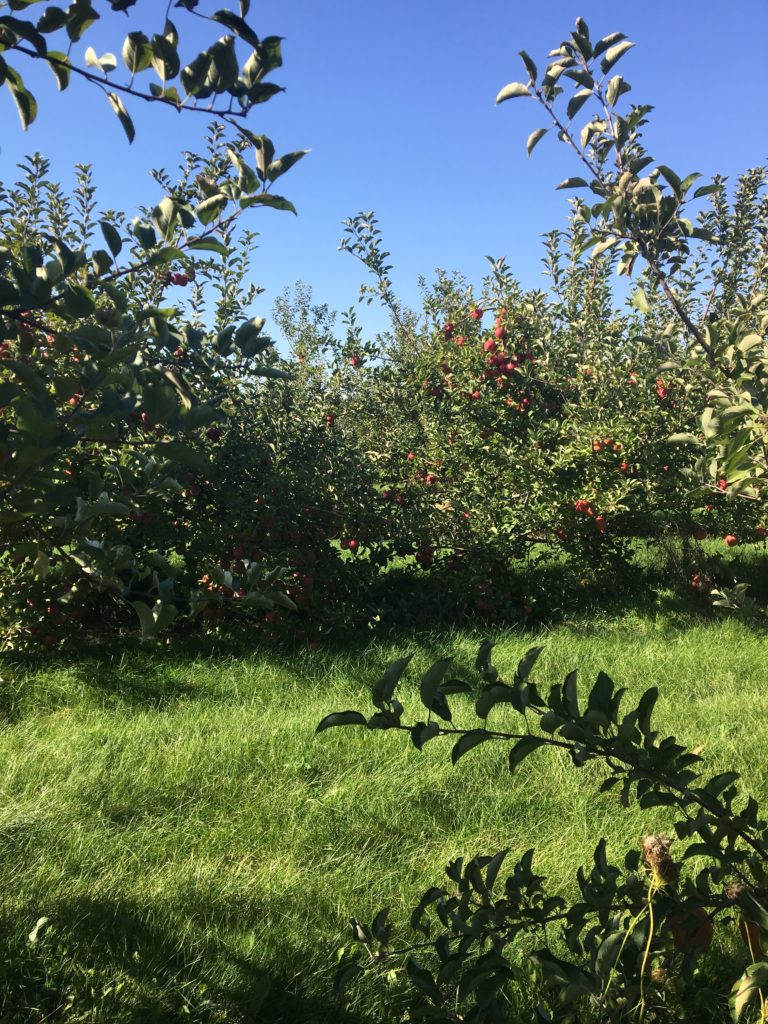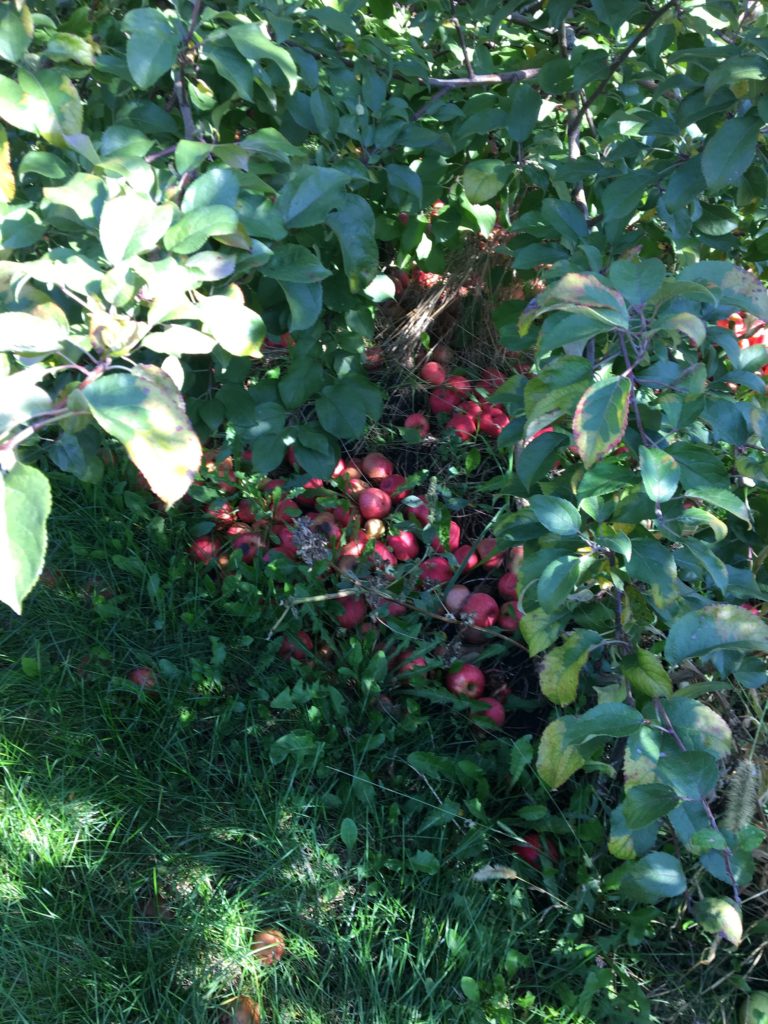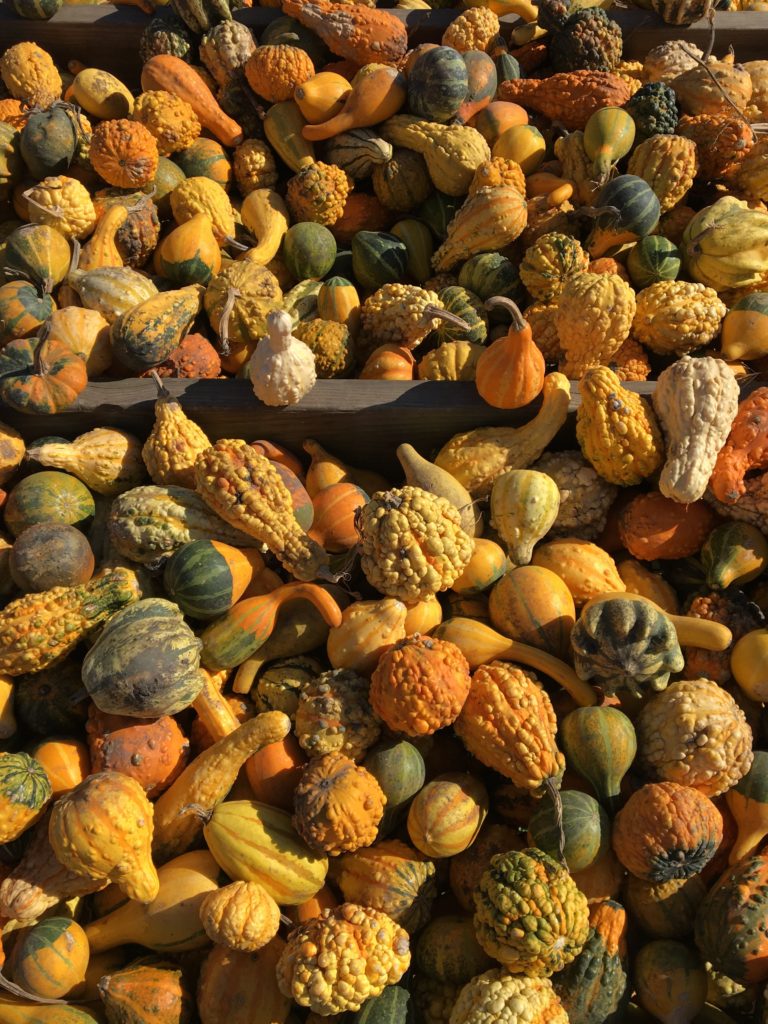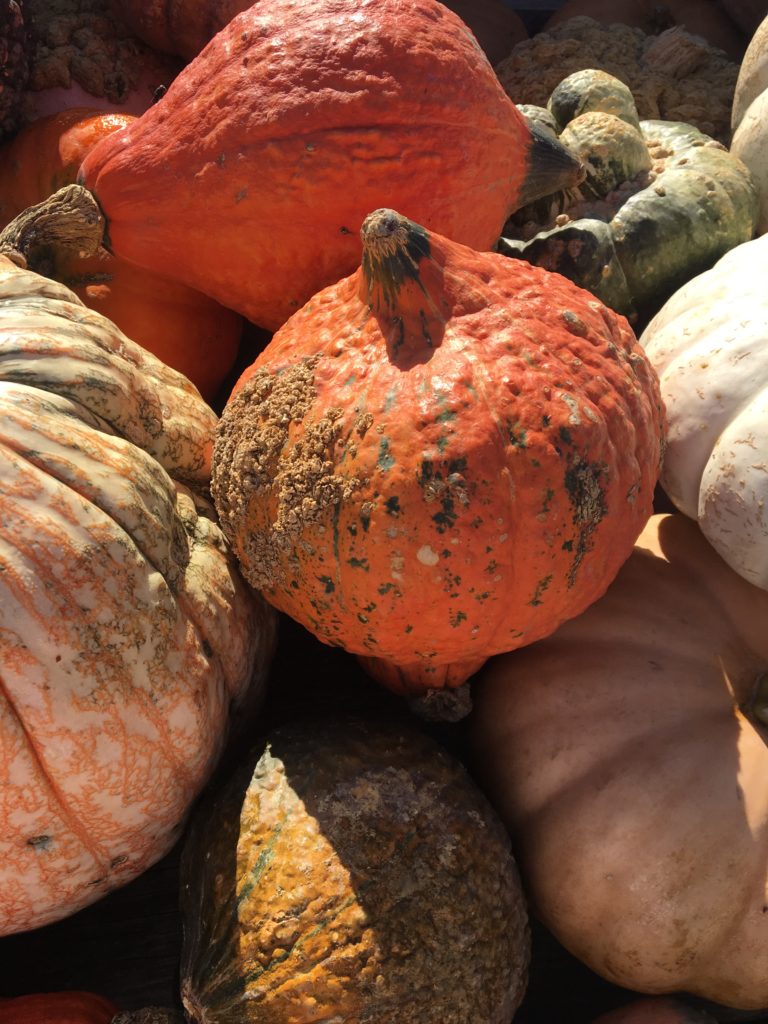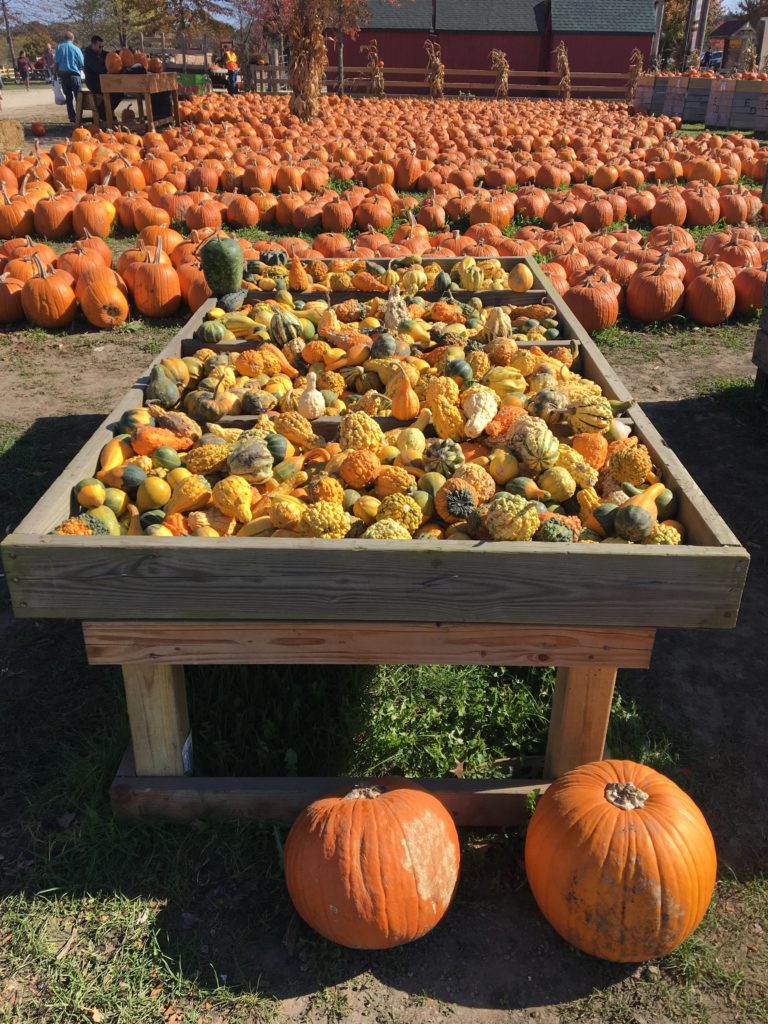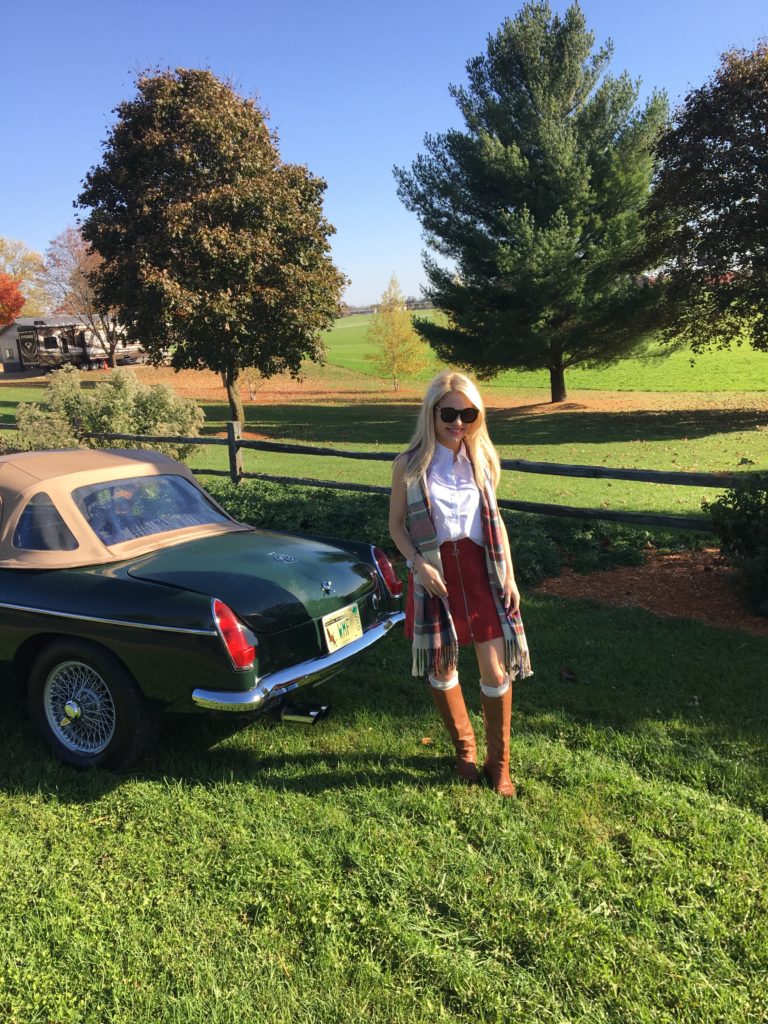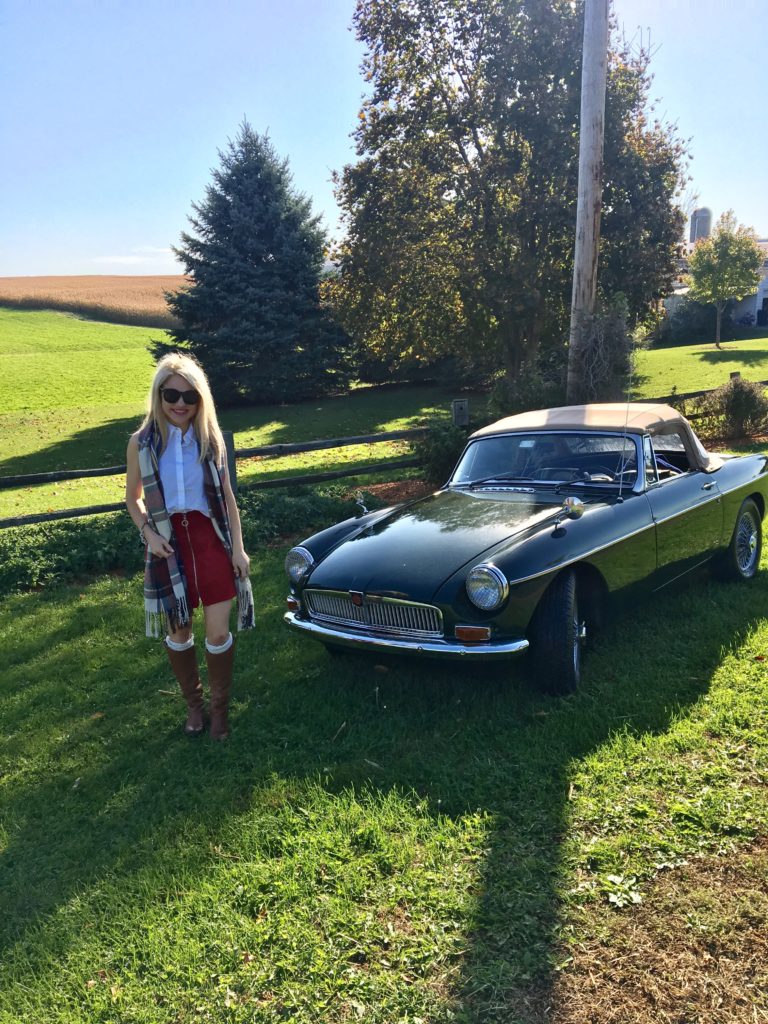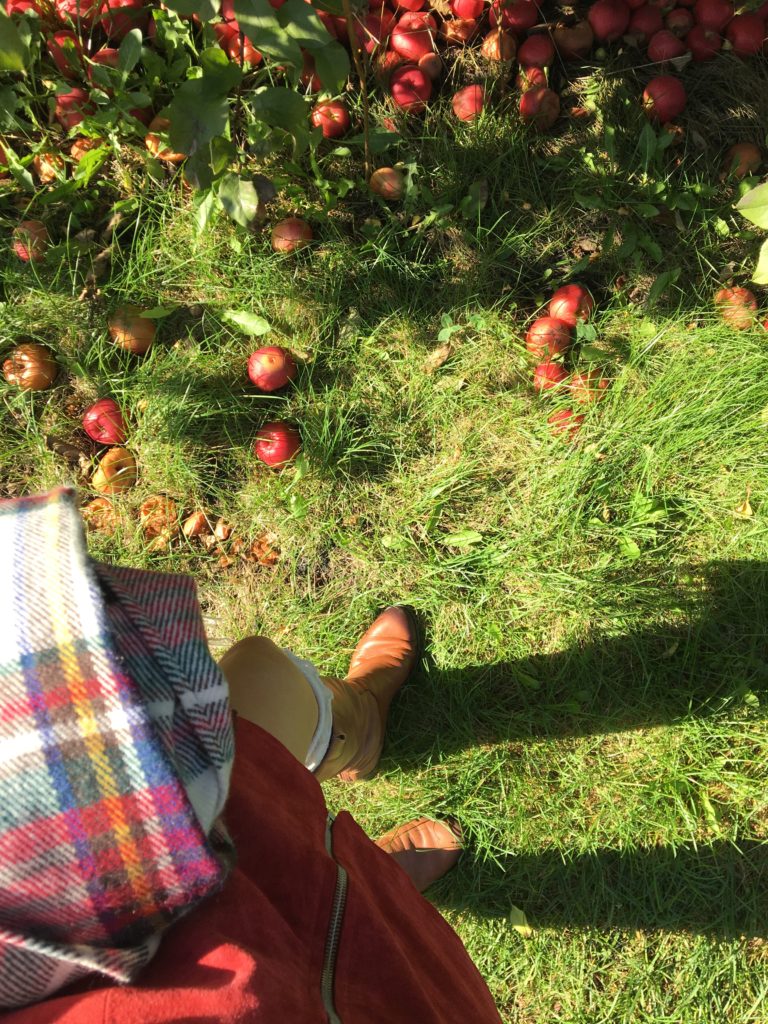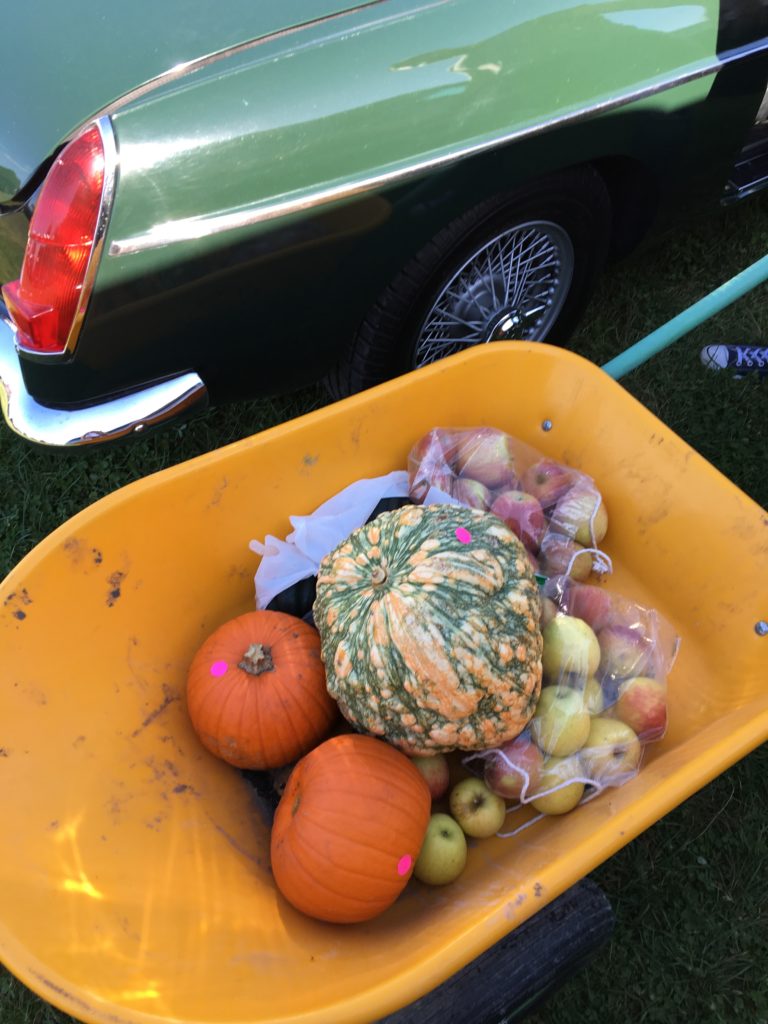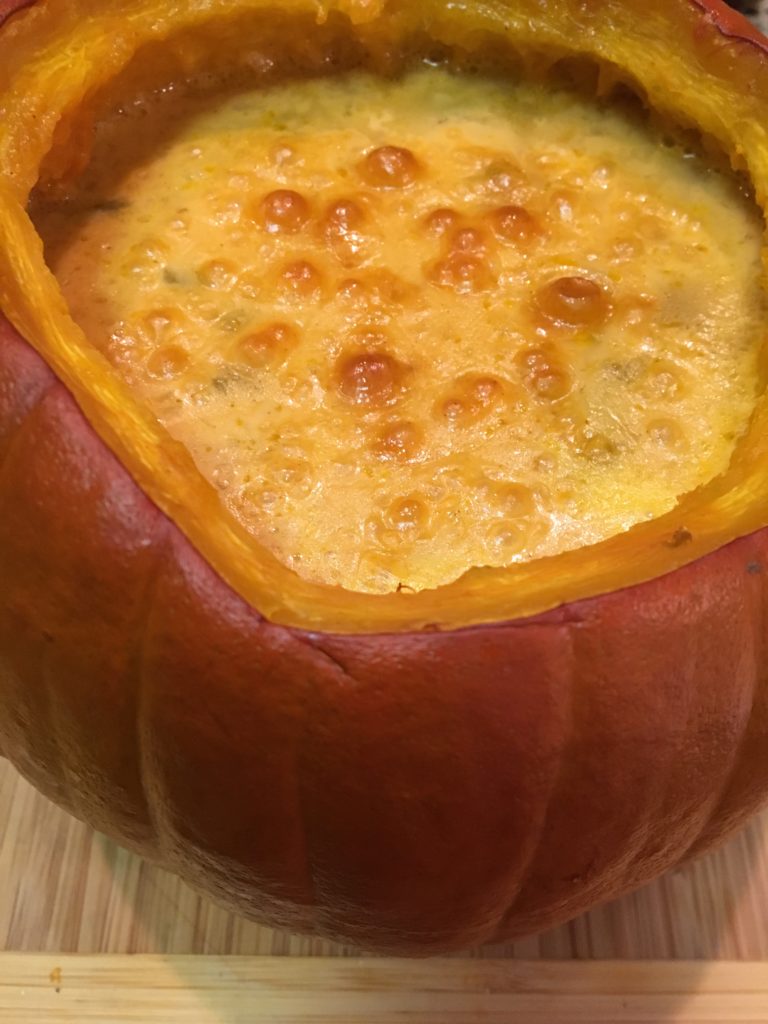 TOP ASOS | SCARF ASOS | SKIRT ASOS | BOOT SOCKS UGG | BOOTS Sam Edelman | BAG Chanel | BRACELET Bauble Bar
A couple weeks ago I traveled outside of Chicago to a Pumpkin Patch and Apple Orchard. We got in just before they closed for the season! It was an unseasonably warm day and perfect for picking everything! We also treated ourselves to apple cider and a cinnamon donut! I love to cook so picking up fresh apples and squash was really fun for me. Some of my go-to Fall recipes are a pumpkin bowl cheese dip and this pumpkin bread recipe. I also love making squash soups and apple desserts. 'Tis the season!
I wore these comfy flat boots and sleeveless top as it was so warm out! This outfit with a plaid scarf and skirt is one of my typical uniforms for Fall. It's cute and you can pile on layers depending on the weather.