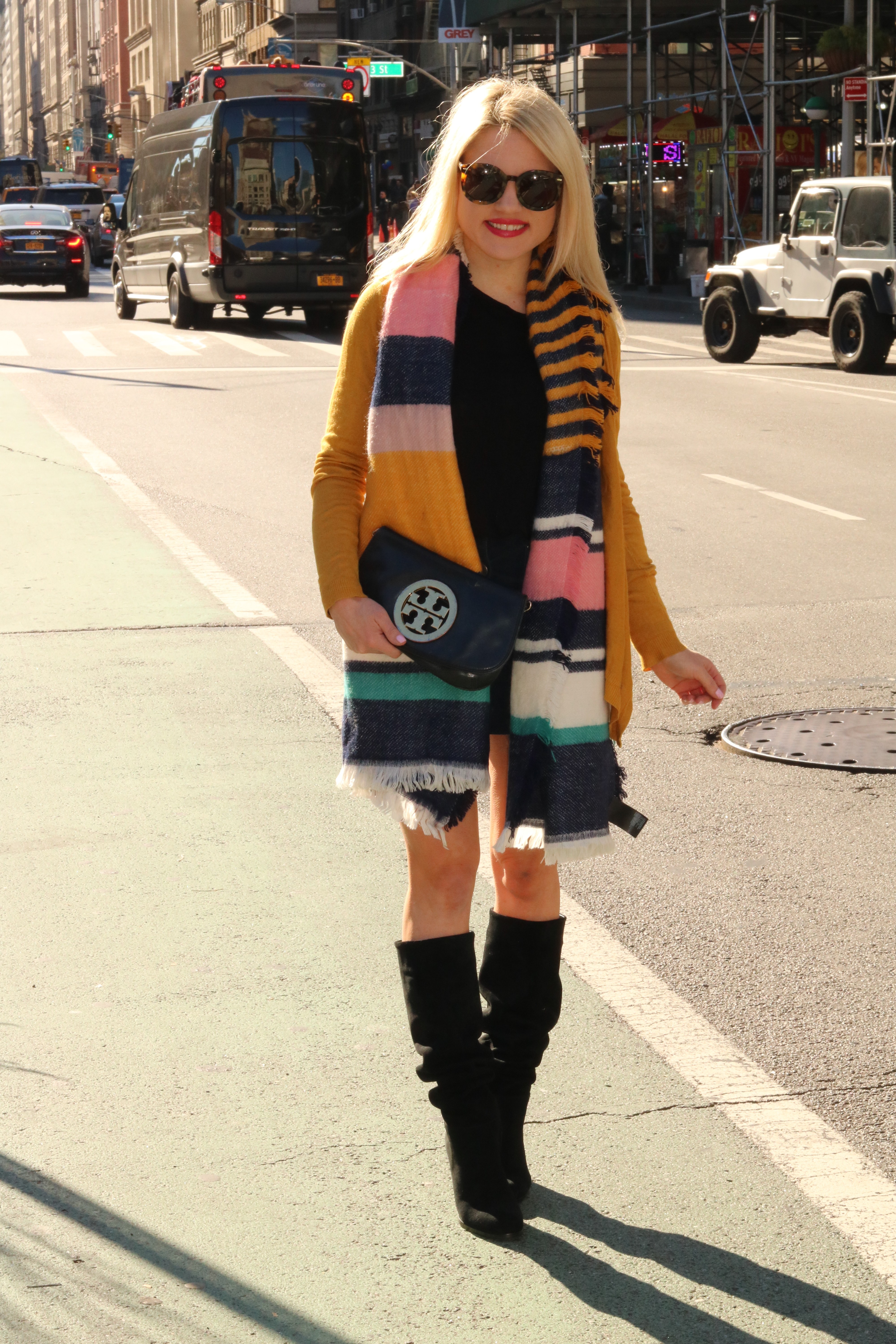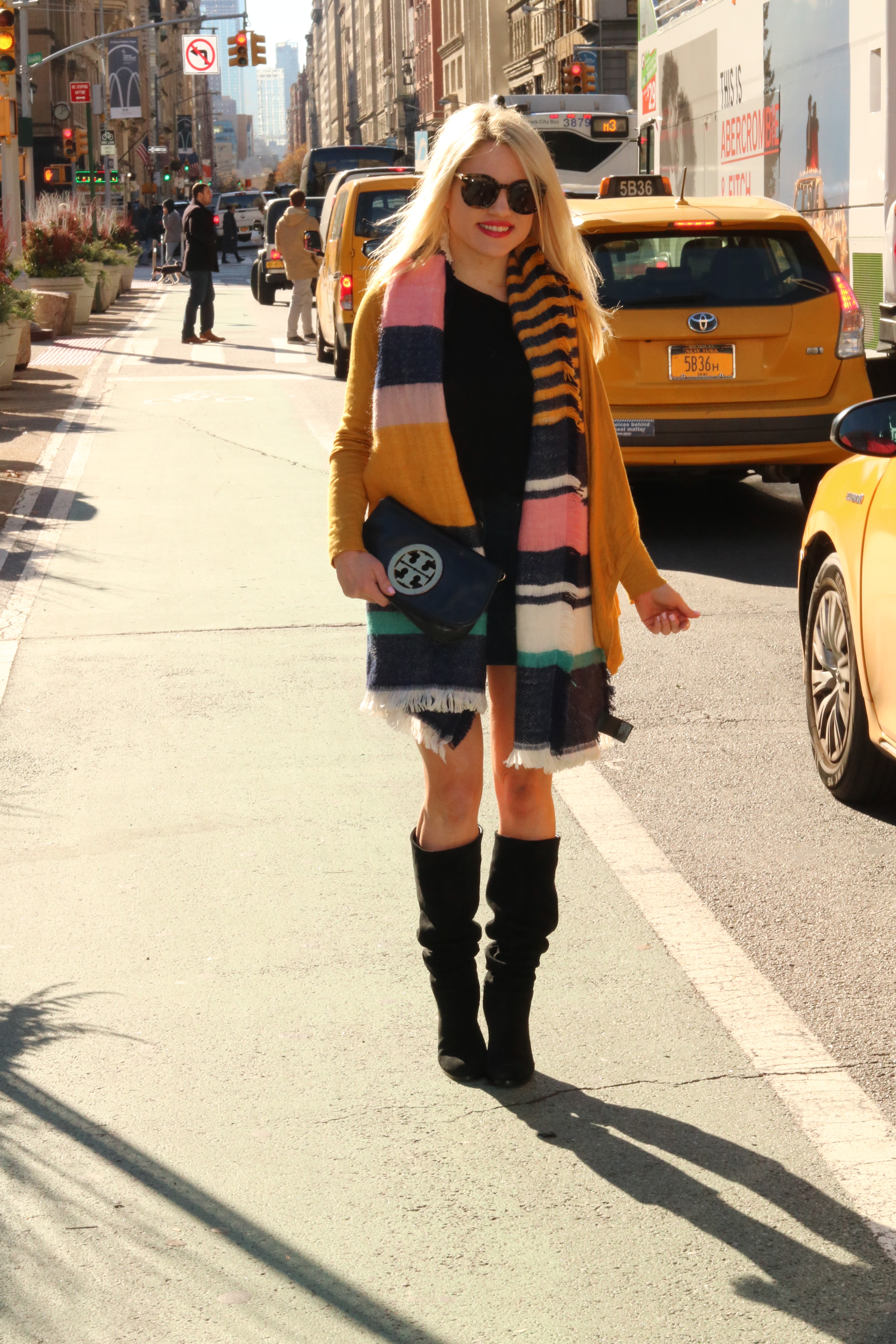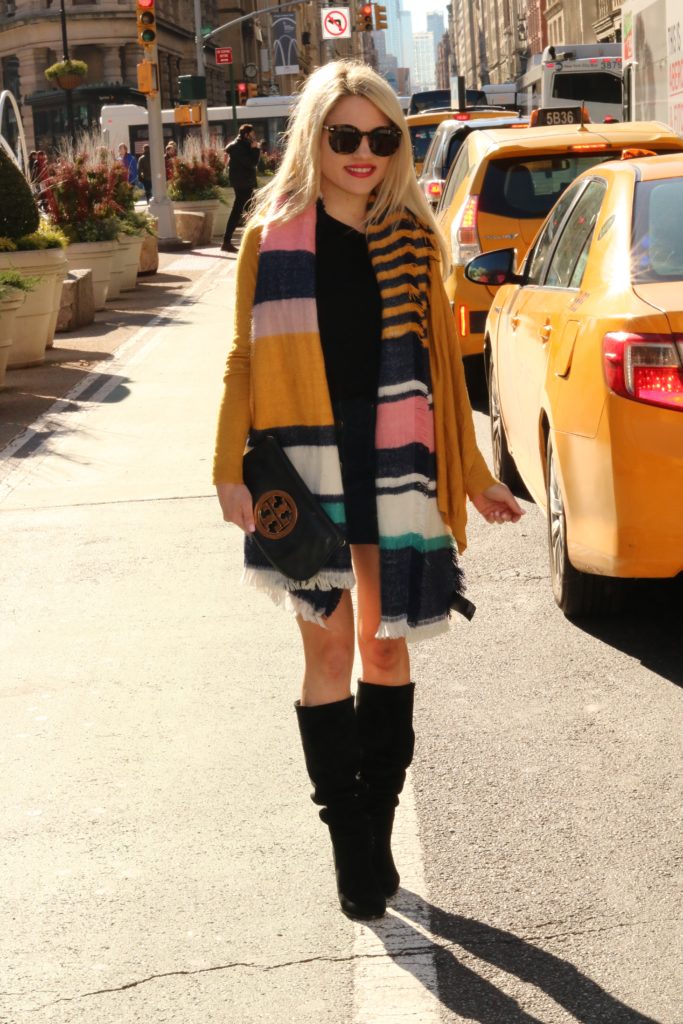 SCARF H&M | CARDIGAN ASOS | TOP ASOS | SKIRT ASOS | BOOTS Steve Madden | SUNGLASSES Karen Walker | BAG Tory Burch

I was not trying to match the taxi's but it just so happened I did in this post! I love the mix mattered in this yellow striped scarf and matching it with this cardigan worked perfectly from another company. If you have been following me for awhile, you know I love color, even all season long. Scarves are a great way to make a casual outfit pop and this one was no exception. I love the fun stripped pattern and variation of colors. You could really dress it up or down in so many ways. It would look great with denim just as much as over a shift dress.
Today I'm super cozy in my apartment writing to you during the 2017 Northeastern! My Mom always calls me when National news comes out about New York City and she always says something like… 'Caitlin, you need a flashlight, candles and food in your apartment that doesn't need to be heated in case you loose power.' I have all things things. And I love that she worries about me, but I am a very low stress type of person. Nothing really stresses me out. If something happens, I know I can deal with it. Last year I was here for the blizzard of the century in New York City and that was defiantly something to remember. I wrote a little about it in 
this post
. 
Being from the West coast I 
really appreciate the seasons and enjoy the snow probably more than your typical East coaster. This has been a pretty mild Winter so I was happy to get a little more snow! That being said, I have some really cute Spring posts coming so stay tuned!