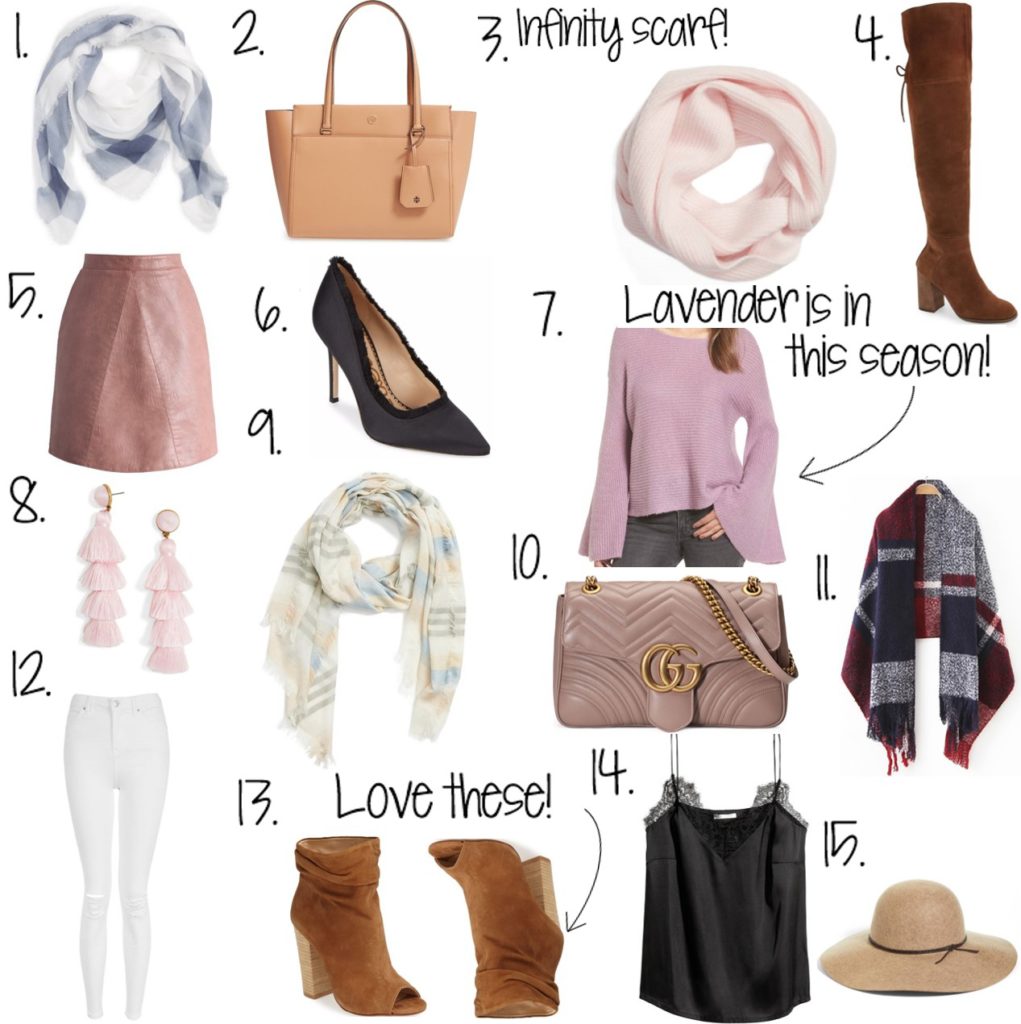 1 | 2 | 3 | 4 | 5 | 6 | 7 | 8 | 9 | 10 | 11 | 12 | 13 | 14 | 15
Some of my favorite pieces for fall! When I saw this lavender top with bell sleeves I knew I had to have it. I love bell sleeves but I also love finding warm lavender pieces because this color is super hot this season. I immediately envisioned it with white denim and over-the-knee boots. Loving this pastel color pallet for fall. I wear every color of denim jeans but I actually love wearing white year round. I can't wait for New York to cool off so I can finally start posting trees with colorful leaves! They give me all the fall feels!
Another look I'm loving right now is a cami under an over-sized sweater. It looks sophisticated and still a warm look. This cami runs TTS an I absolutely love the color and the feel of it. What's in right no also is a cute fringe or tassel earring. How pretty are these pink ones?!
I am also seriously loving this infinity scarf. It looks super cute paired over a sweater and skirt or jeans with knee high boots. It also comes in several colors. I also just picked up many plaid scarfs that are both light scarfs and blanket scarfs. I think they add to much to an outfit and keep you warm.
What do you think what's in style for fall? Make sure you check out some of the other style maps I've done here!