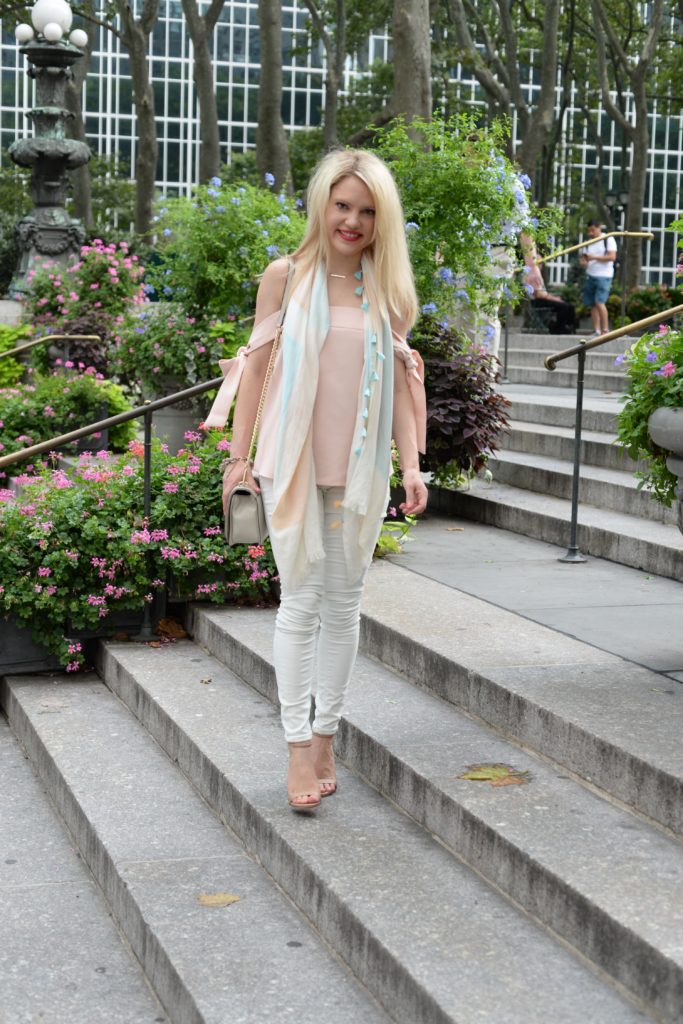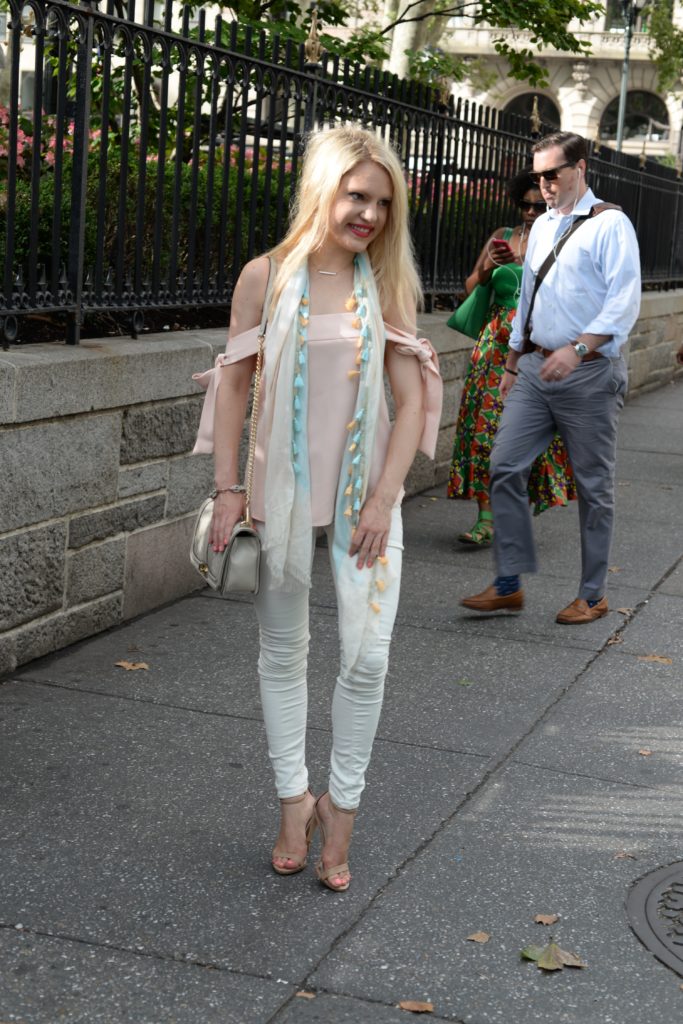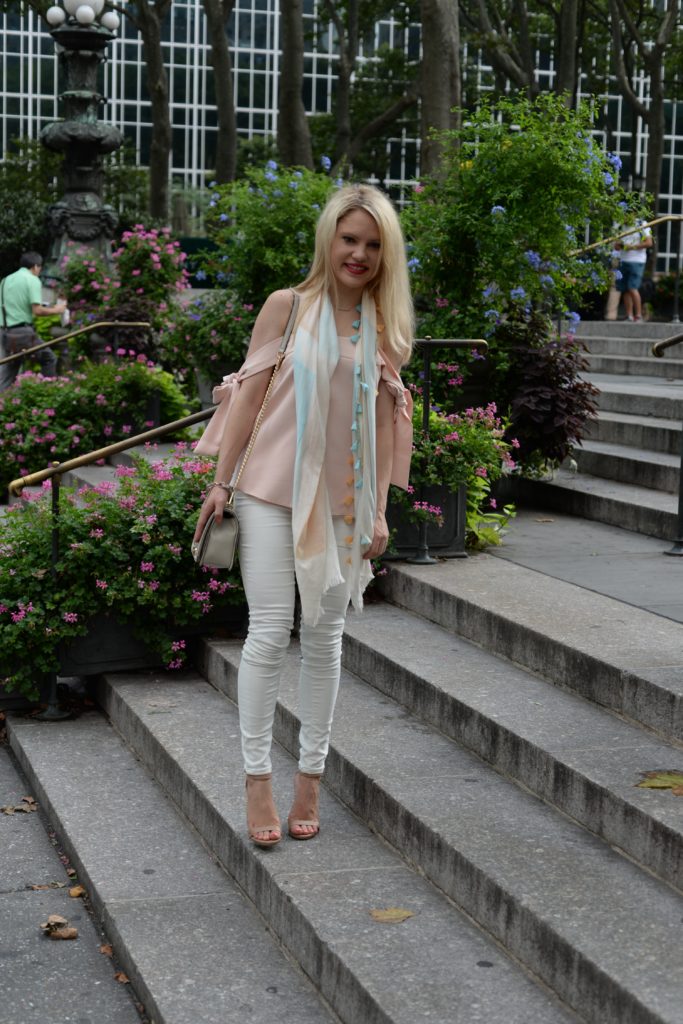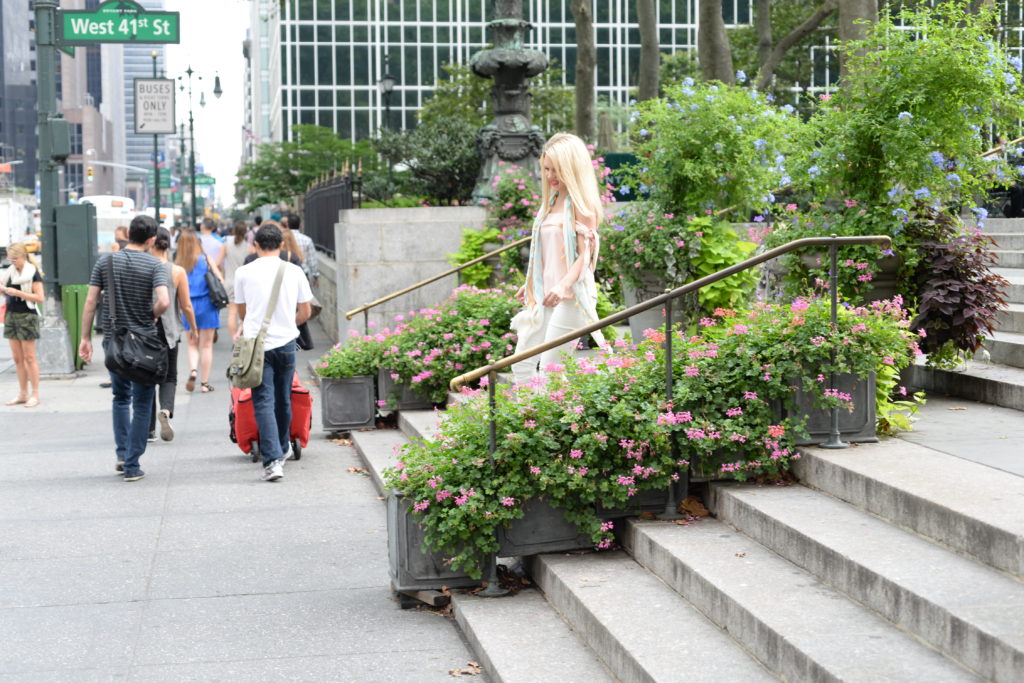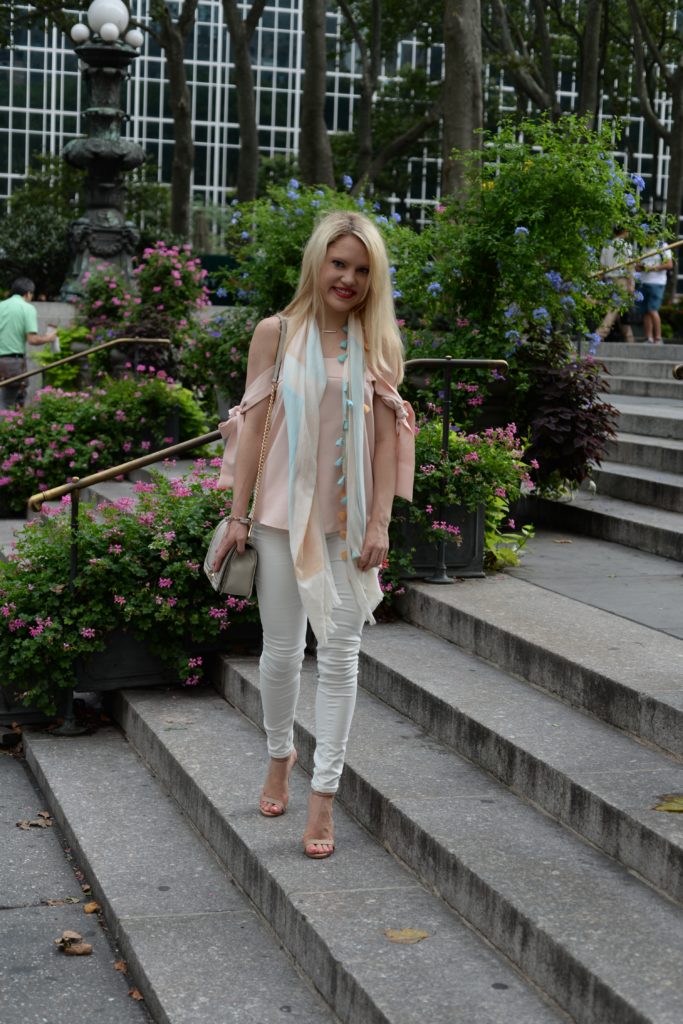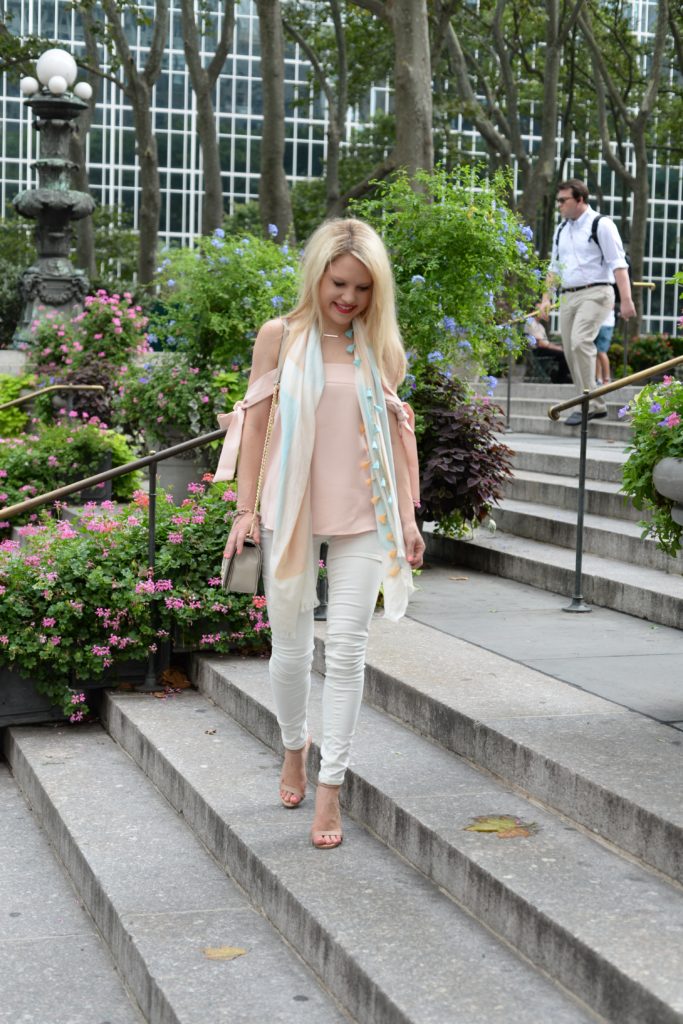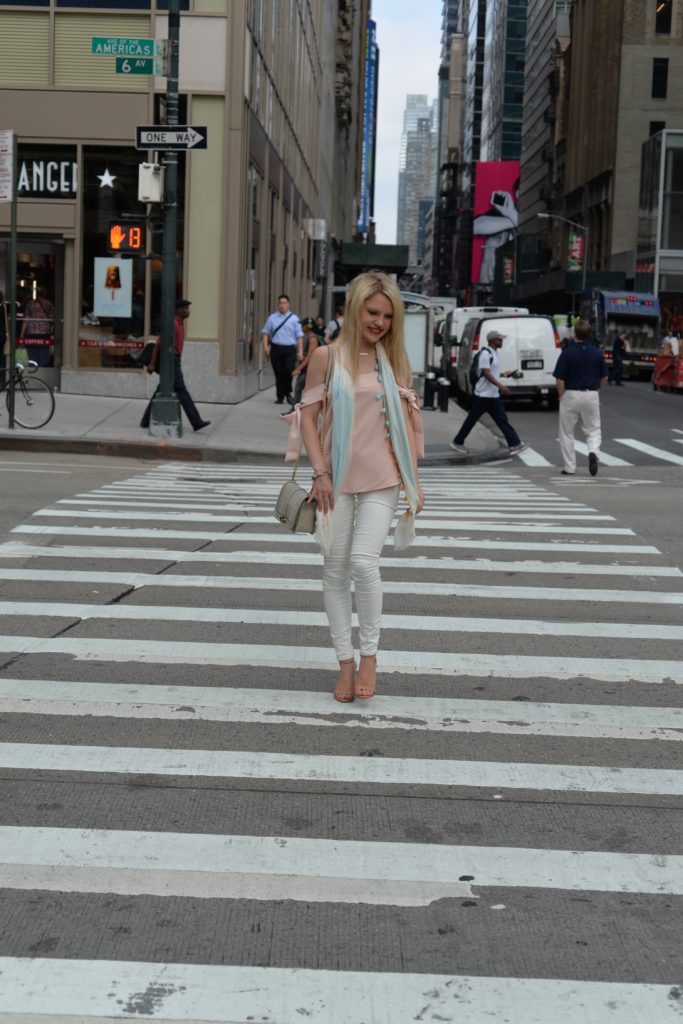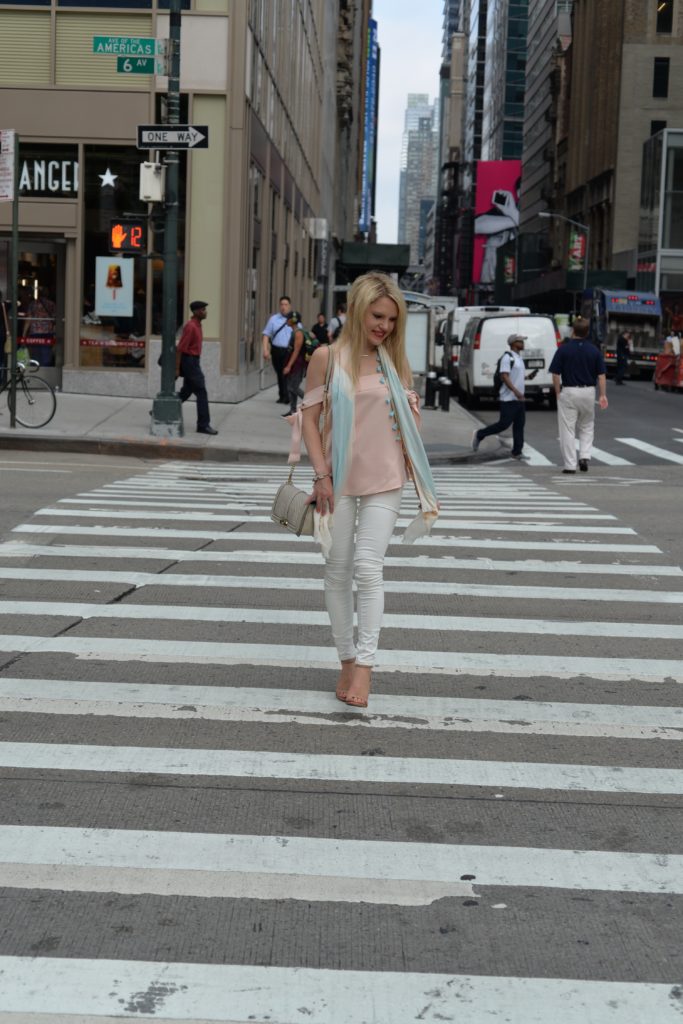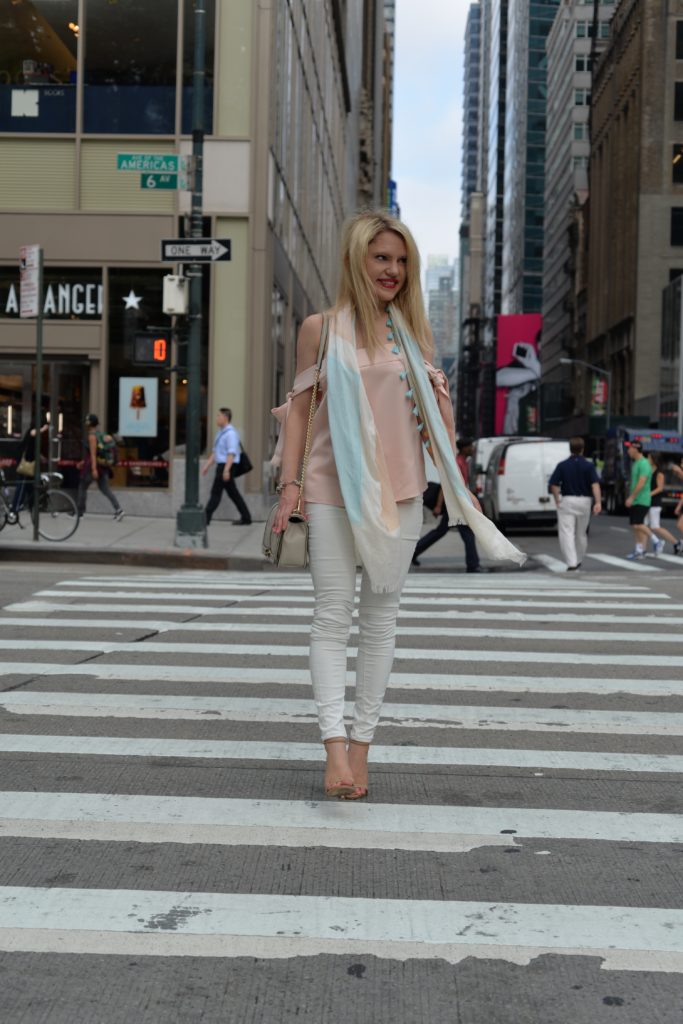 SCARF Shiraleah | TOP ASOS | WHITE DENIM ASOS (only $41!) | HEELS Steve Madden | BRACELET Bauble Bar | BAG Rebecca Minkoff | PHOTOGRAPHER Andrew Werner
I have already started transitioning my wardrobe from Summer to Fall. With such a small apartment I have to keep my clothes super organized, but I also have some transitional pieces perfect to wear long into the Fall. Great transitional pieces are off-the-shoulder tops, skinny jeans, nude heels (or flats depending on how far I'm going!) and light scarfs.
This scarf is one of my new favorites because it's light and I love the colors and tassel detail. It's perfect to wear for the end of Summer and long into the Fall. I also love these jeans, they are flattering and affordable! Win win! I picked up these heels recently to wear with a lot of different outfits and they do really go with everything!
Other pieces I'll be transitioning into by category:
TOPS jersey tops and blouses
SHOES booties, riding boots and over-the-knee-boots
DRESSES shift dresses and swing dresses
SKIRTS suede skirts and warmer color skirts
PANTS skinny jeans and liquid leggings
ACCESSORIES light scarfs, chokers and tights