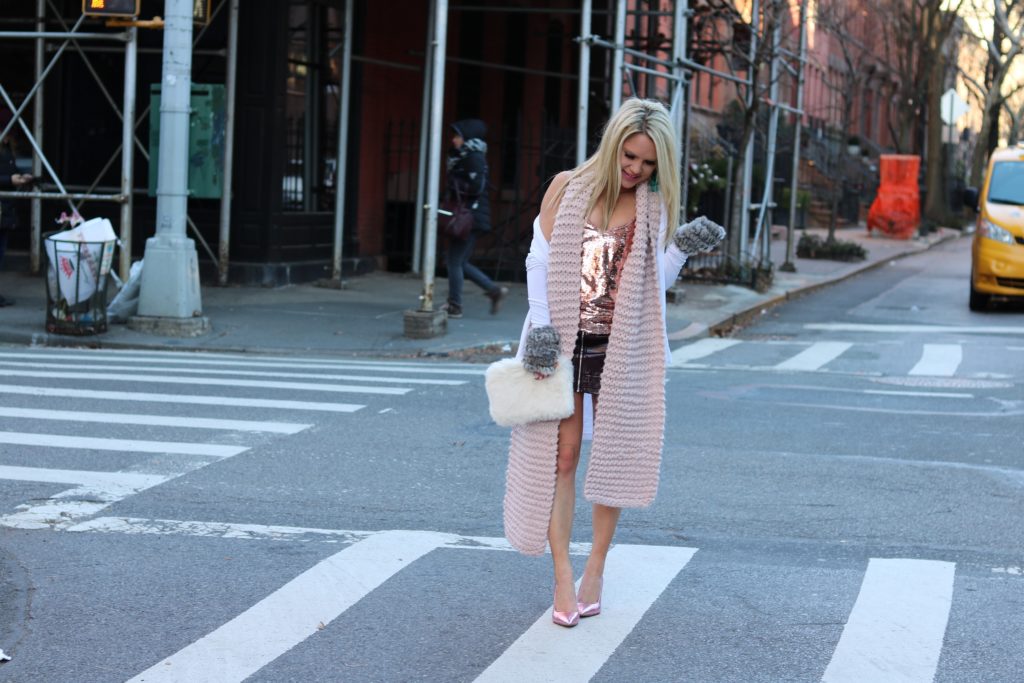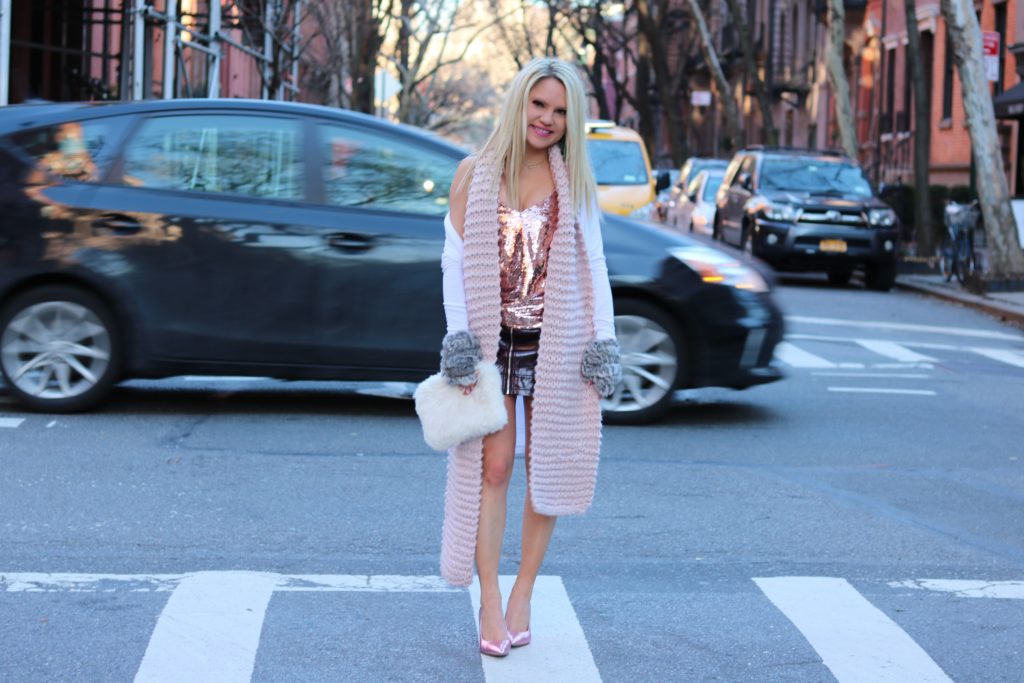 TOP ASOS | SCARF Sole Society | PUMPS Louise et Cie | SKIRT Going for gold | BAG Nordstrom | MITTENS Jocelyn
Guys I have felt uninspired lately. Having family issues. I cannot believe the amount of drama that follows me. But because this is episode 1, I want to make this fun and then in episode 2 or later I'll really say whats on my mind.  I want to tell you what it's really like to live in NYC. I love Bravo, but always loved Sex in the City. So naming this series after that show. Fun fact: I live very close to Carrie Bradshaw's original apartment. Here's episode 1 of the real sex in the city.
William
My girlfriends will gasp just seeing his name. And yes I'll use real names to keep them straight. And speaking of girlfriends, Christine is the reason I met him. I was visiting her on vacation in Chicago. This is all her fault, and she knows. We were brunching/bumbling and then I let her have my phone. She right swiped anyone who was breathing. I had a million new matches. In her mind, she just wanted me to move to Chicago so thought if I meat a guy there, I would.
The next day I woke up to way too many Bumble matches in Chicago. Overwhelmed and annoyed, but 1 cute one. I stupidly messaged him and agreed to meet. We did and we clicked. He took me to his families house in Wisconsin and drove me in his vintage car which I found so attractive. He introduced me to his family and I took his mom to fashion week in New York.
Handsome, check. Attentive, check. And then I started to notice the red flags…
Let's continue in another post, episode 2. See more on dating in NYC here.
SHOP THE POST