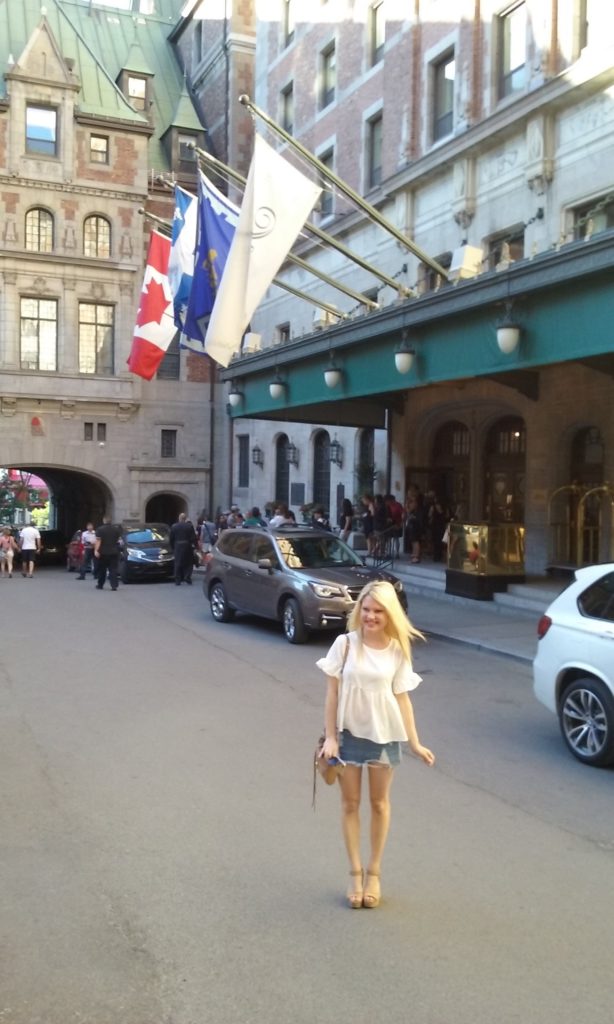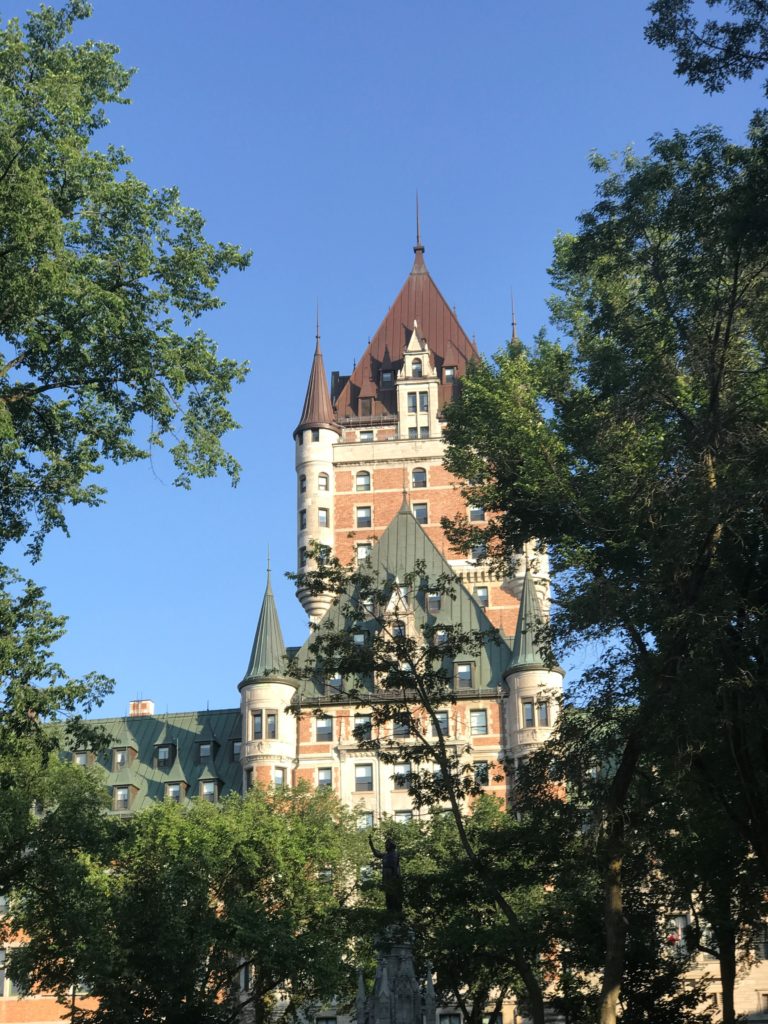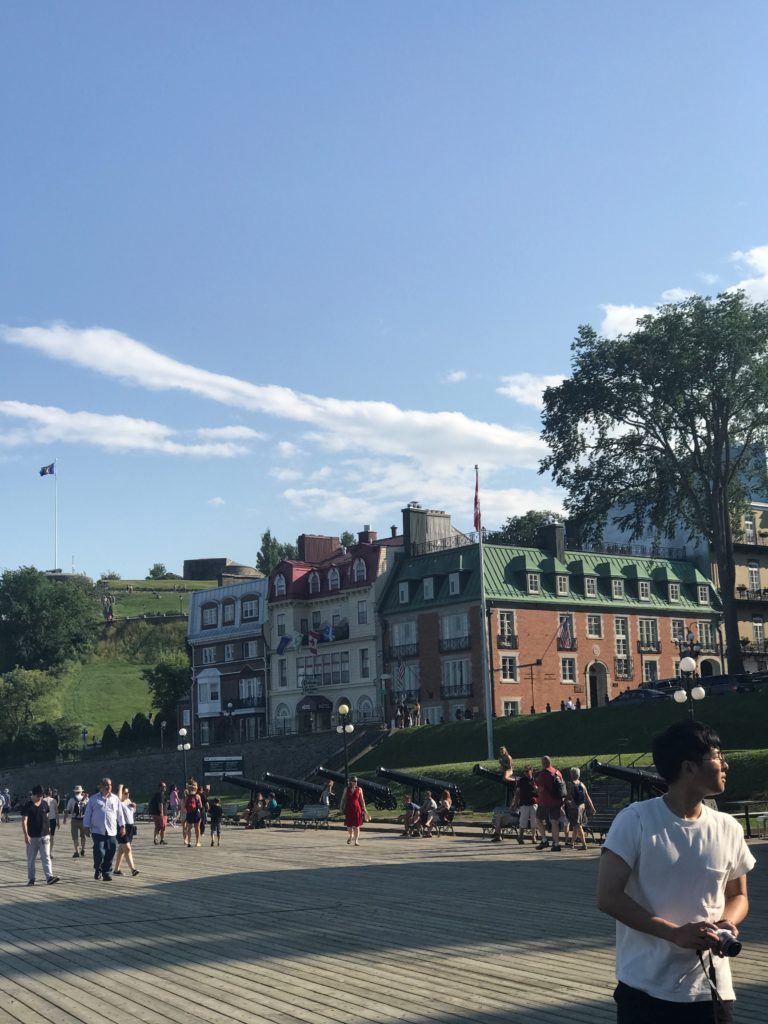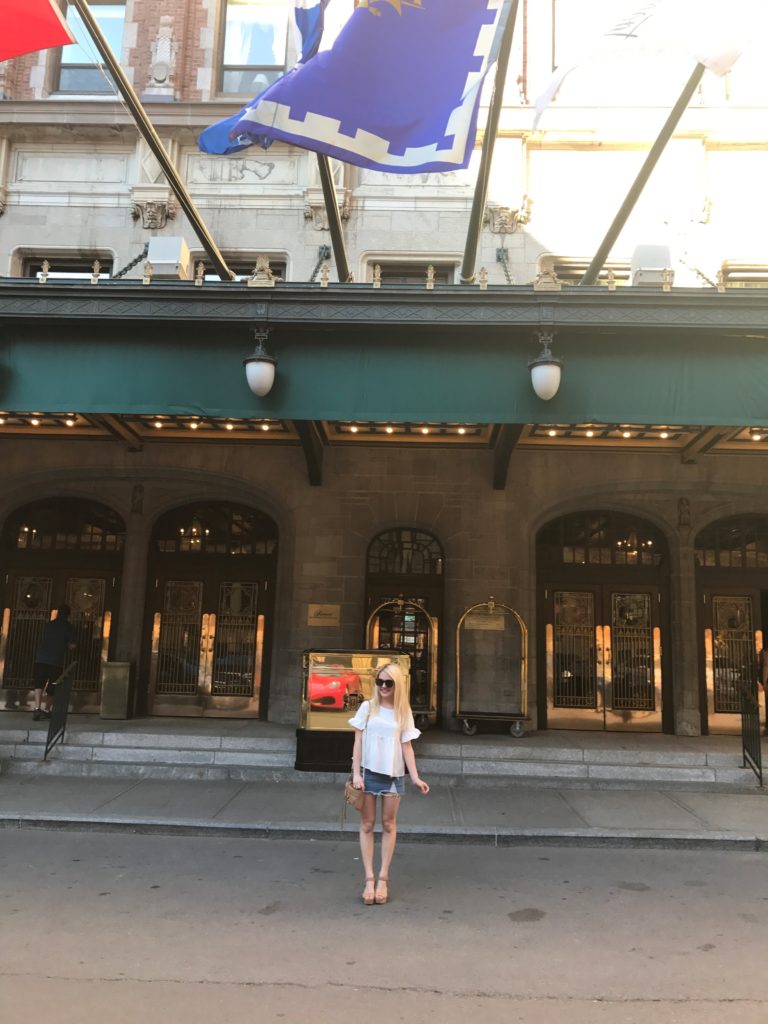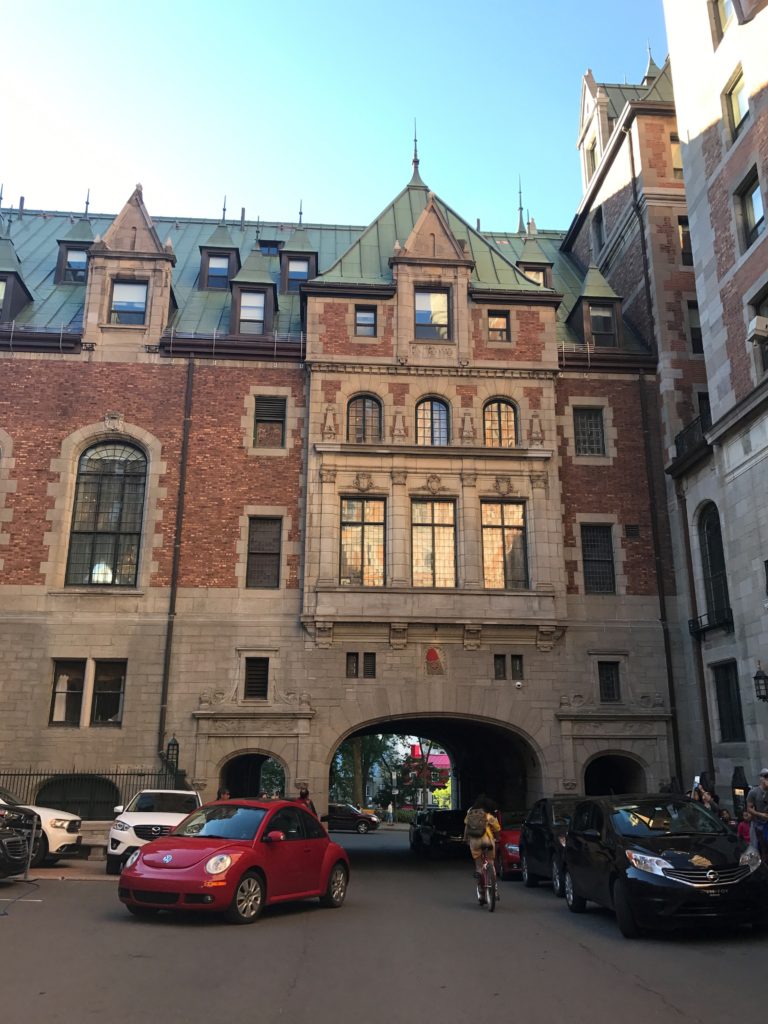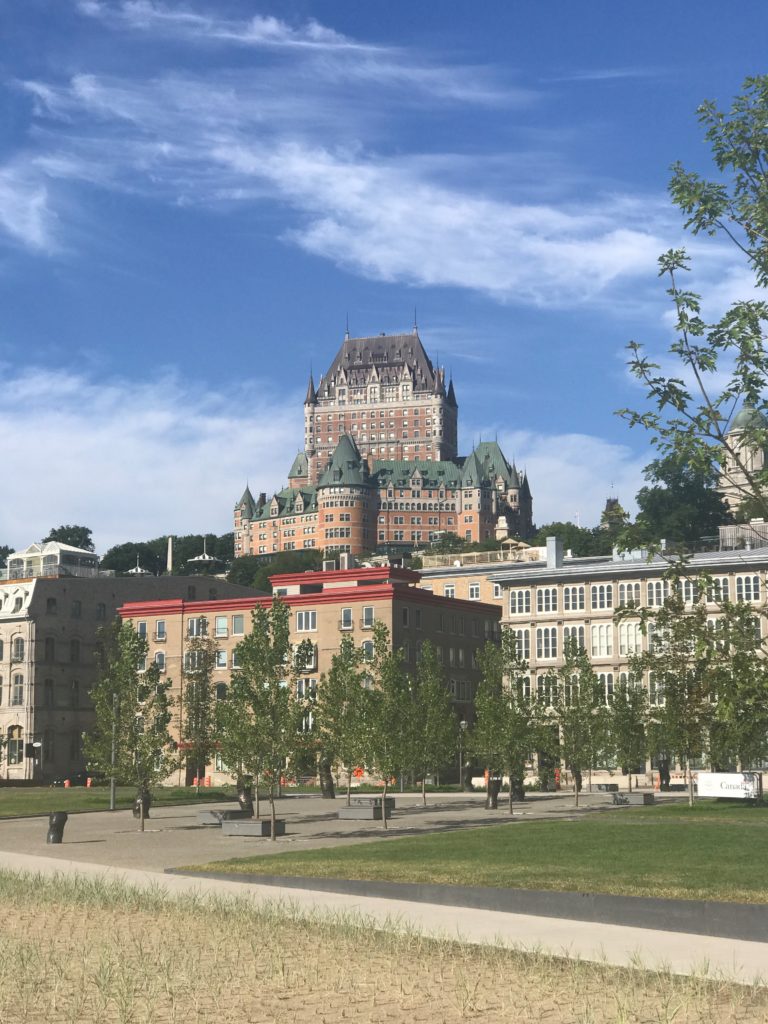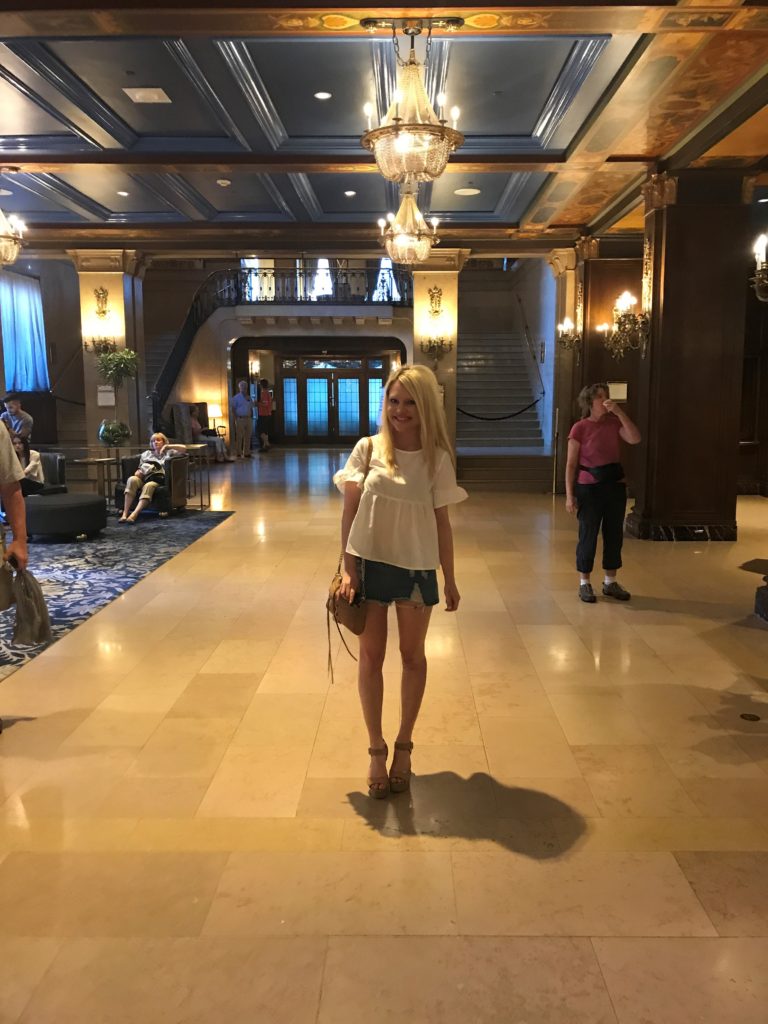 TOP She In | DENIM SKIRT Topshop | WEDGES Steve Madden | BAG Rebecca Minkoff
If you are planning a tip to Quebec City, here are some recommendations for hotels, restaurants & things to do! After being there for a few days, I've fallen in love with the city, but especially can't get over how nice people are. After every city and country I've been to, I can honestly say that the people in Quebec are the nicest. The city is French speaking (even the menus and signs are in French), but almost everyone speaks a little English too. I took Spanish in college so the one phase I picked up in Paris which was SUPER helpful and used again here was parlez-vous anglais (pronounced: parlay vue en-glay), which means do you speak English? When I walk the streets, I honestly feel like I'm in Europe! One of my favorite streets was Rue du Petit-Champlain, which had many cute shops and cobblestone streets.
HOTELS
 Fairmont Le Château Frontenac: This is probably the most well-known hotel in Quebec City, located right in the middle of Old Quebec. The location is amazing, and it looks like a giant castle from the outside! My dad stayed here 20 years ago and loved it so we went back.

Le Manoir d'Auteuil: Built in the 1850's so it has a ton of charm and character, the beds are really comfortable, and the hotel staff is very nice (and they all speak English). And the best part? It's less than $100 per night and the location is within walking distance from everything in the heart of the city.
COFFEE AND DESSERTS
La Maison Smith: These are all over the city and I love them! We stopped by a couple times for their hot chocolate or maple syrup latte – both are amazing. They also have mini desserts like macarons.
Paillard: Someone recommended the chocolate almond croissant from this place. They have a ton of desserts, but they also serve soup and sandwiches as well.
RESTAURANTS
Au Petit Coin Breton: It's an authentic French creperie out of Brittany, France. The crepes were amazing (I ordered the chocolate crepe).
Sapristi: An Italian restaurant with great local beers and the food is incredible. The French onion soup is ah-mazing – they bake cheesy bread right on top of the soup!
Chez Ashton: We wanted to try authentic poutine while we were here and this restaurant kept coming up as the best poutine in Quebec.
Chez Boulay: This restaurant is a four-star restaurant owned by Jean-Luc Boulay, featuring Nordic cuisine. We wanted to go to a nicer dinner one night, and this was the perfect romantic dining atmosphere!