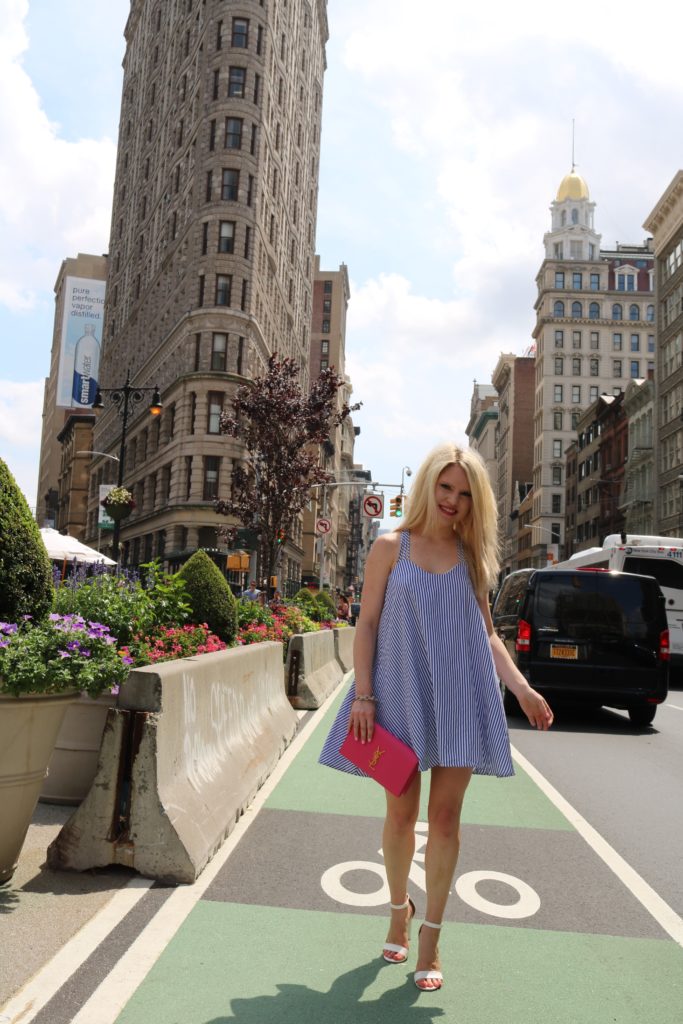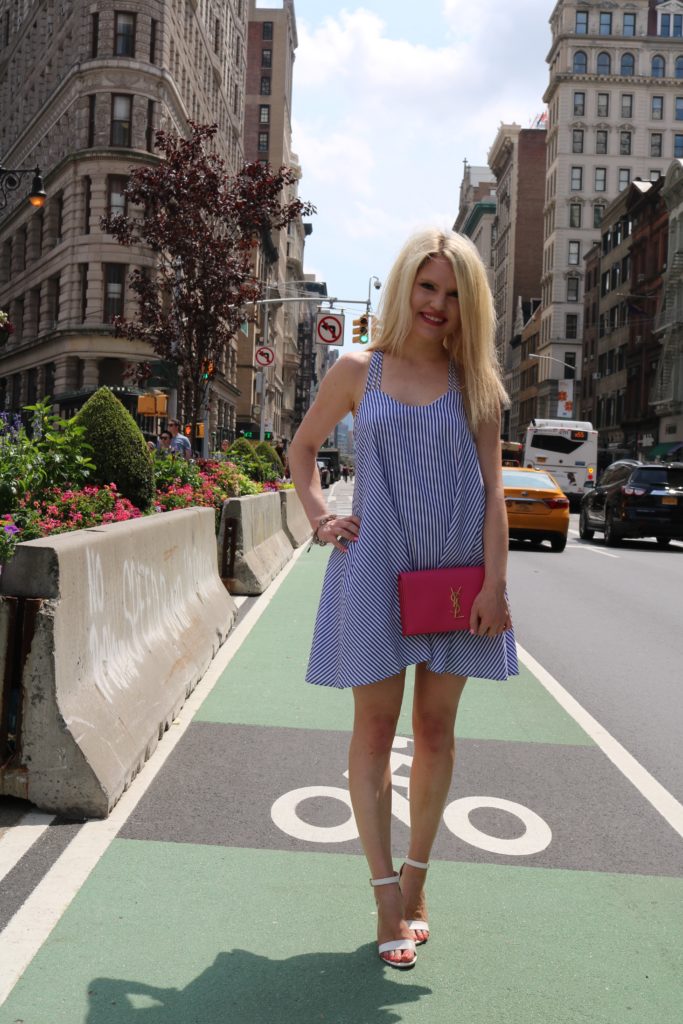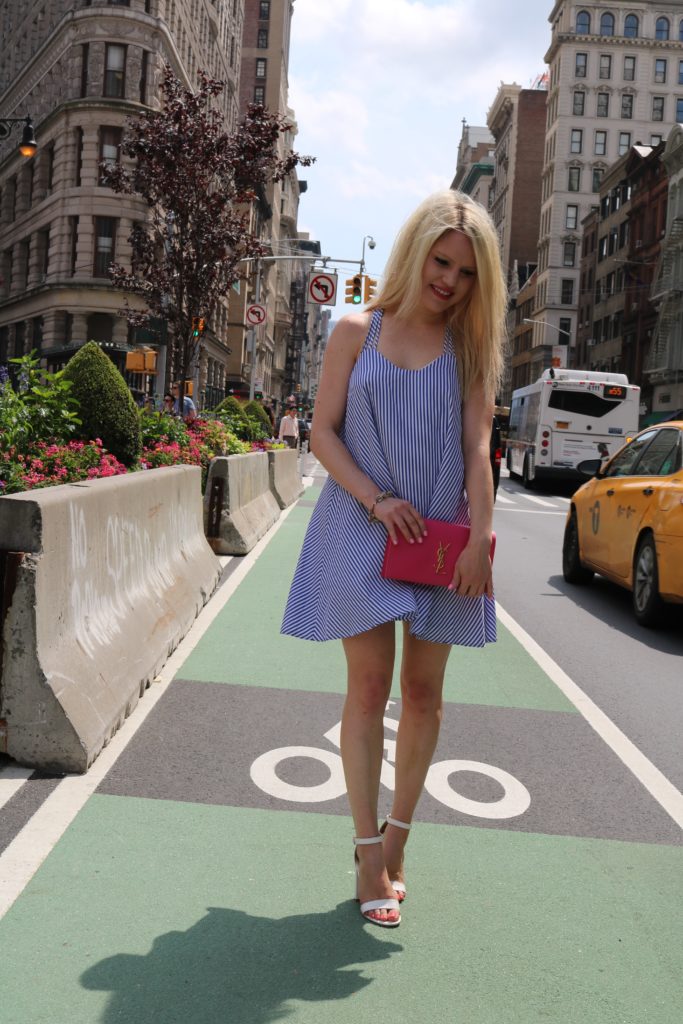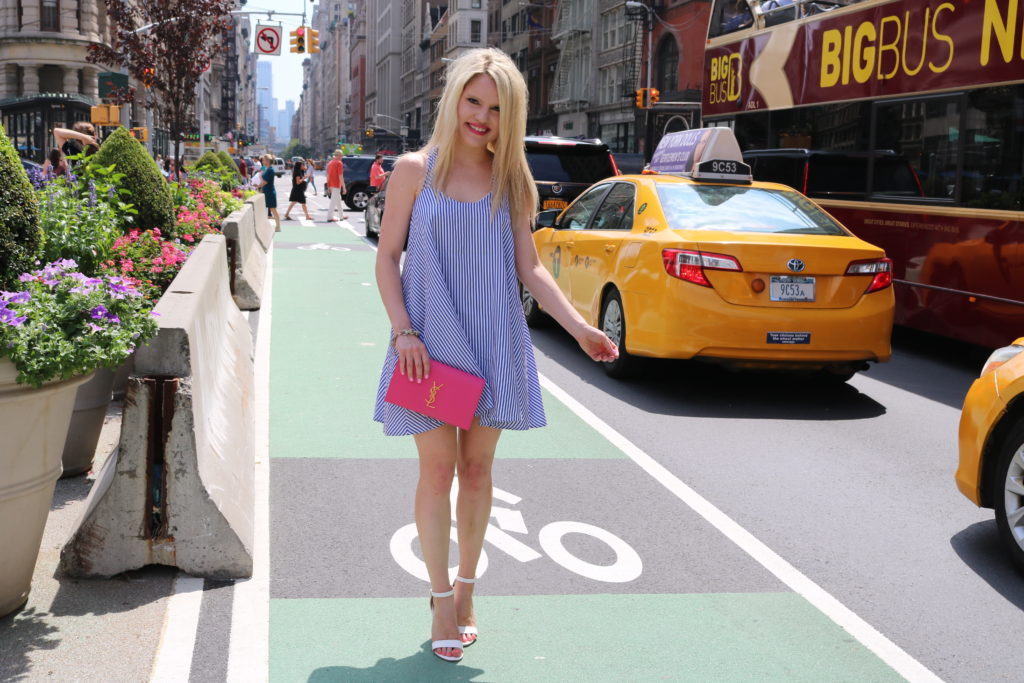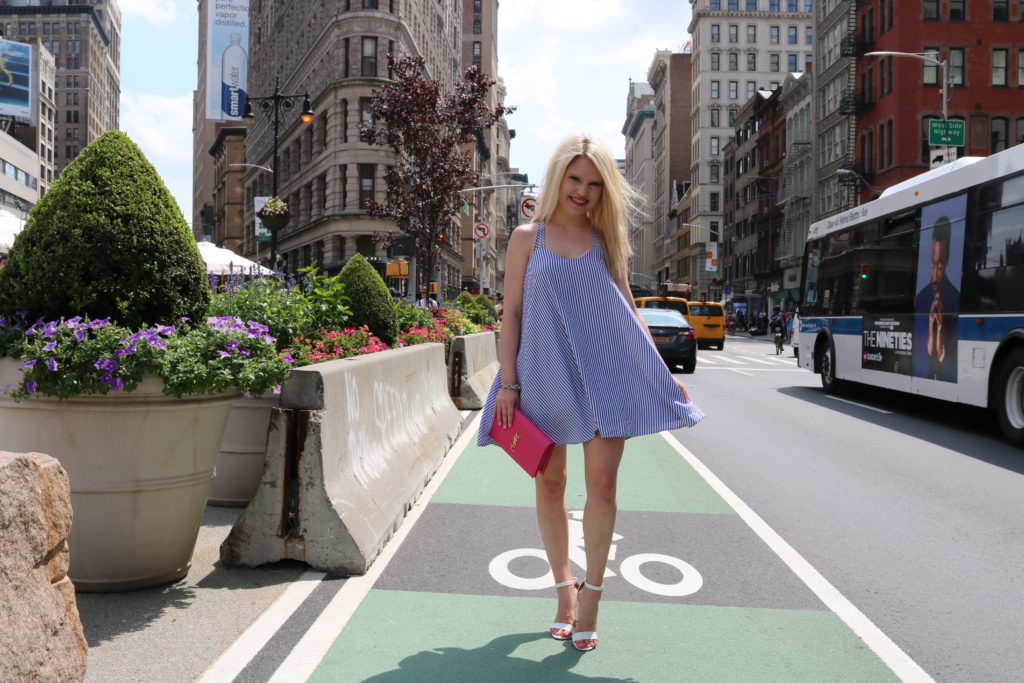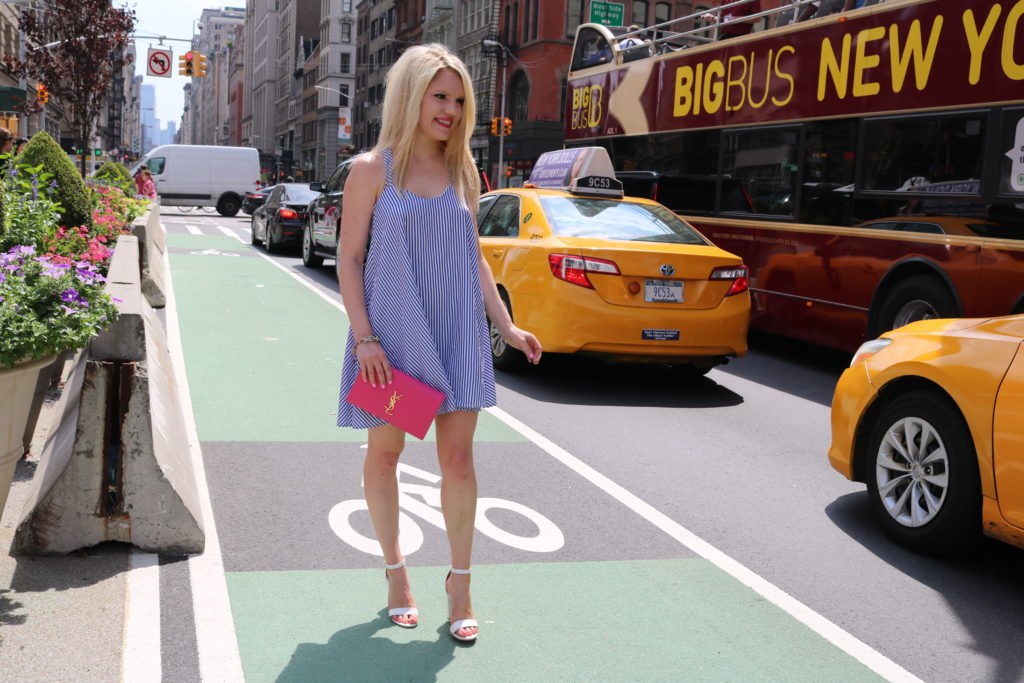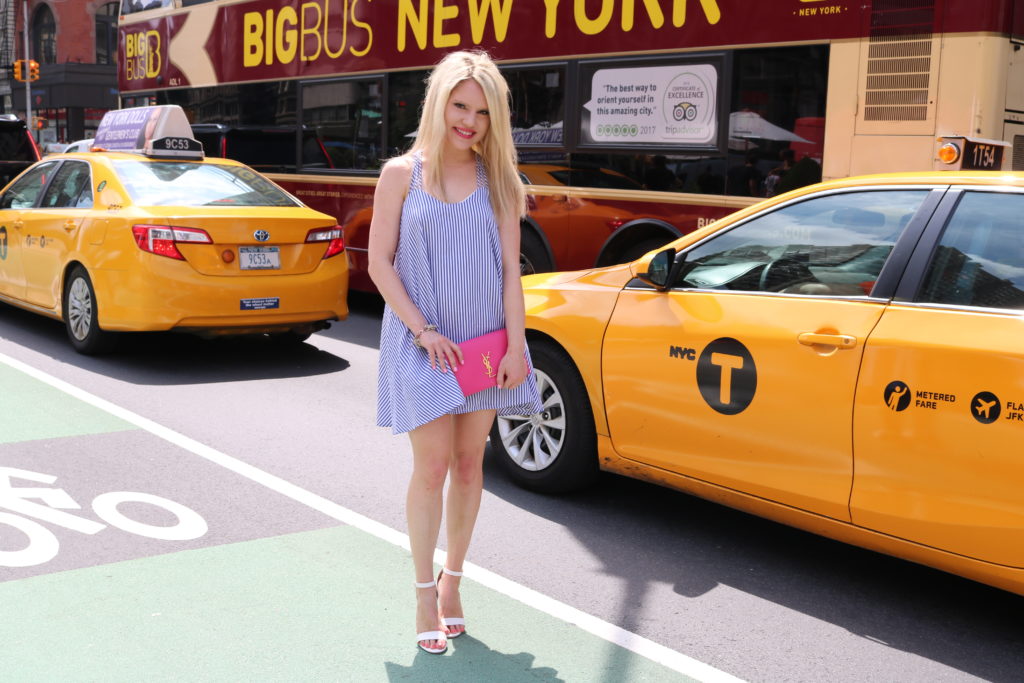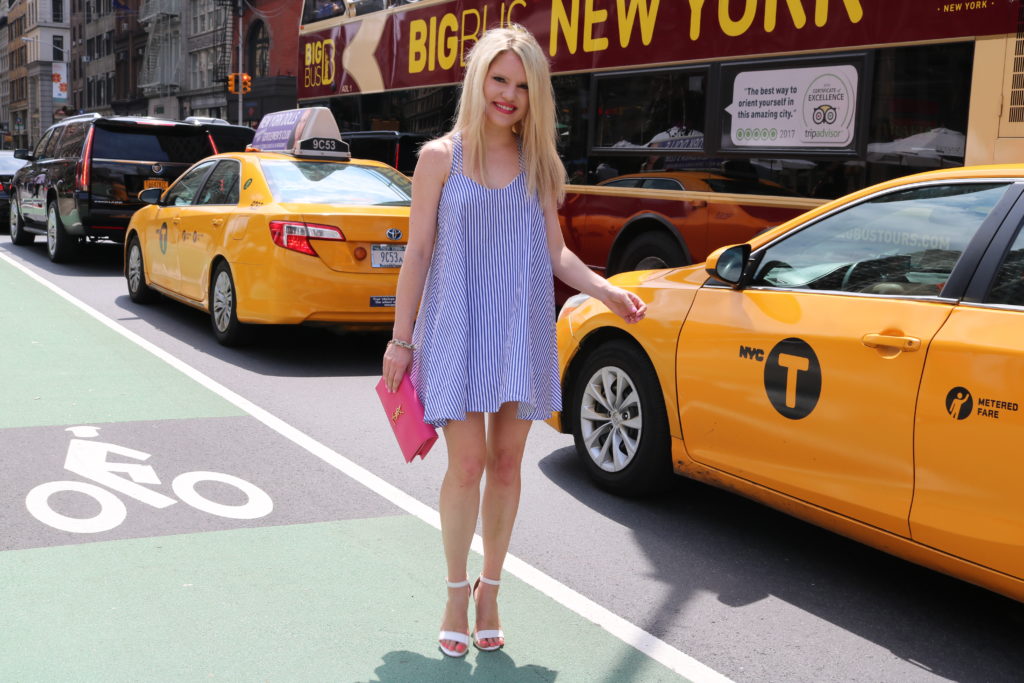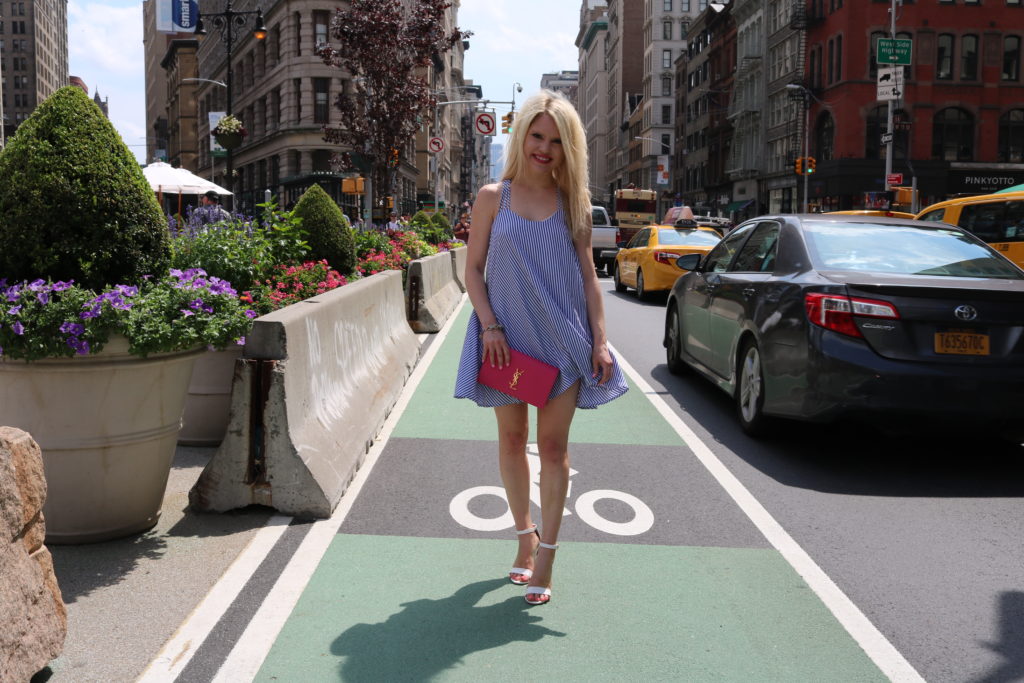 DRESS She In | BAG YSL | HEELS She In (also love these) | BRACELET Bauble Bar
I love wearing pinstripes in the summertime so I was super excited when I found this strappy number. I love how flowy it, the open back – it's the perfect light summer dress. And to top it off it's only $22! I have always been one to mix the highs with the lows, so this outfit is no exception. I was talking to my friend about this the other day how I like pairing a beautiful YSL bag with and affordable dress. I think it's what makes fashion fun to style outfits.
Over the weekend I went to my friends apartment in the Financial District and we went to the pool and enjoyed the rooftop terrace. I love my neighborhood and living in a brownstone in the West Village, but I seriously miss having amenities! Might need to move when my lease renewal comes up! I miss having a pool, doorman and common areas. It's nice to have that space when you want to get out of your tiny apartment.