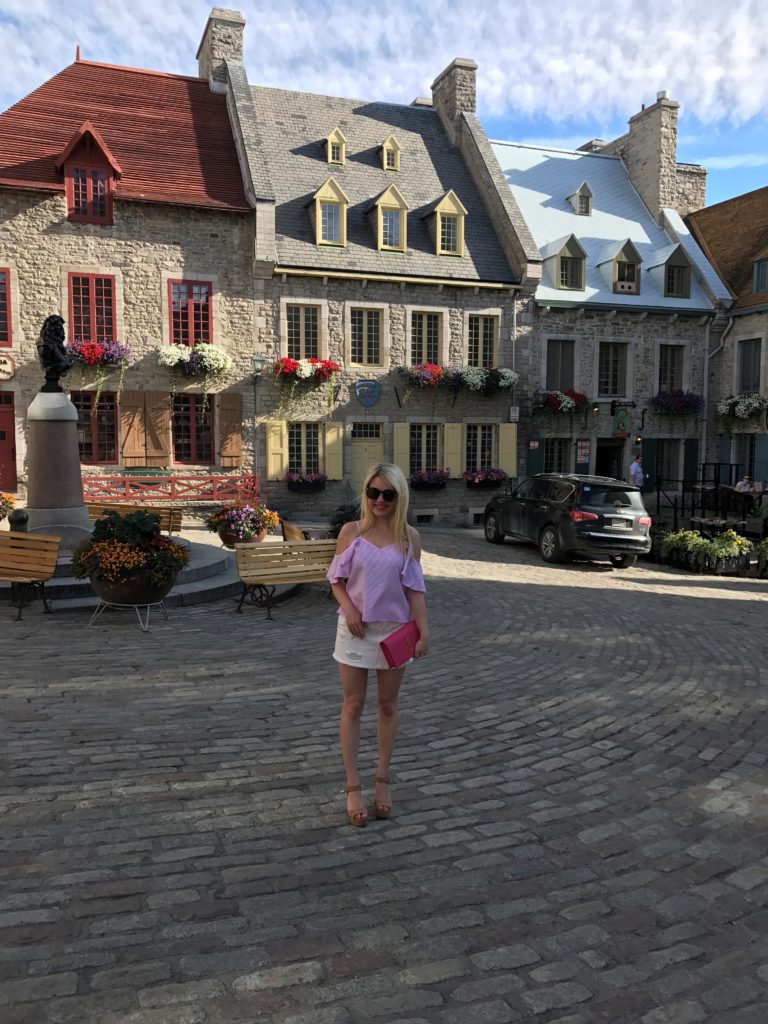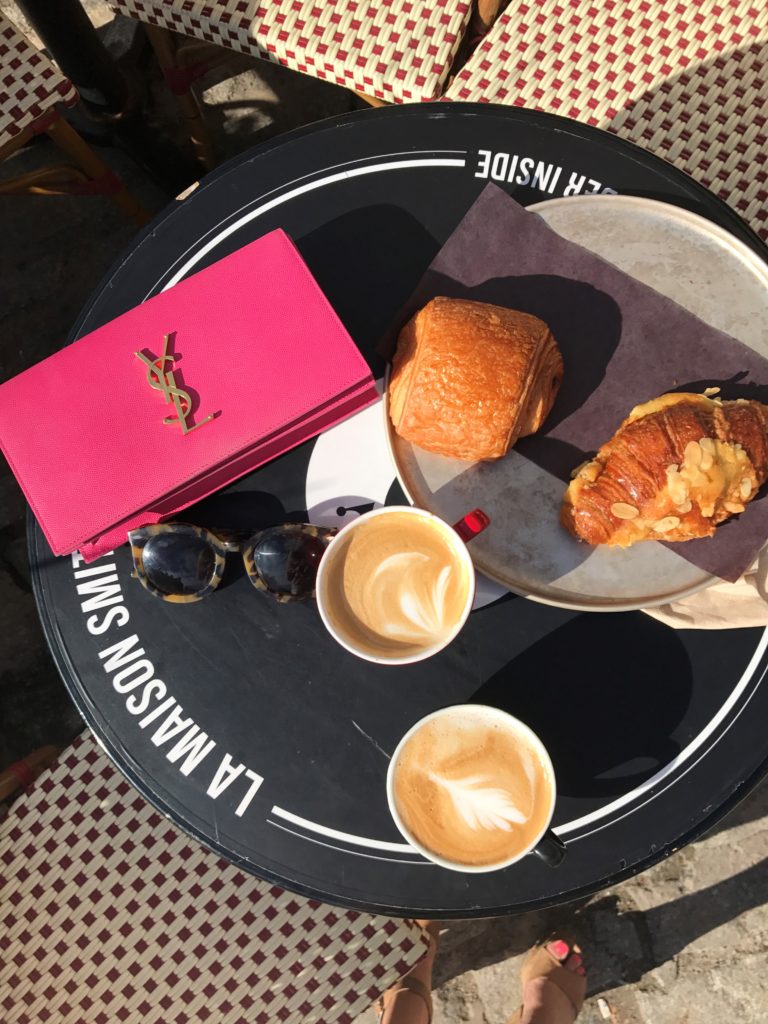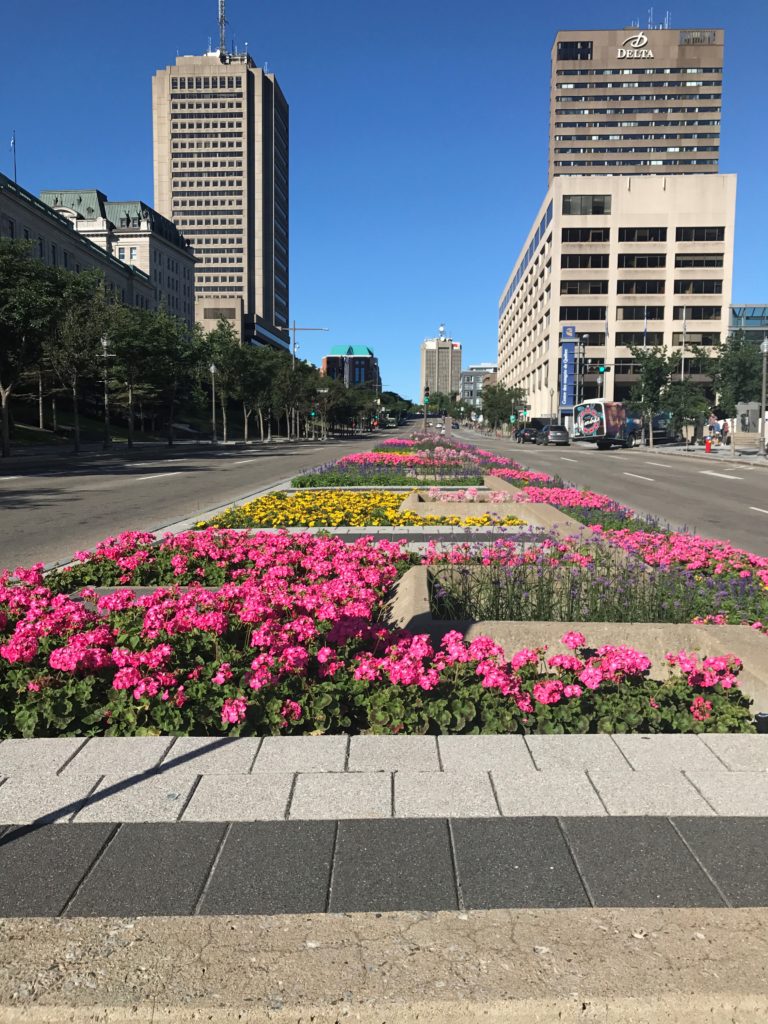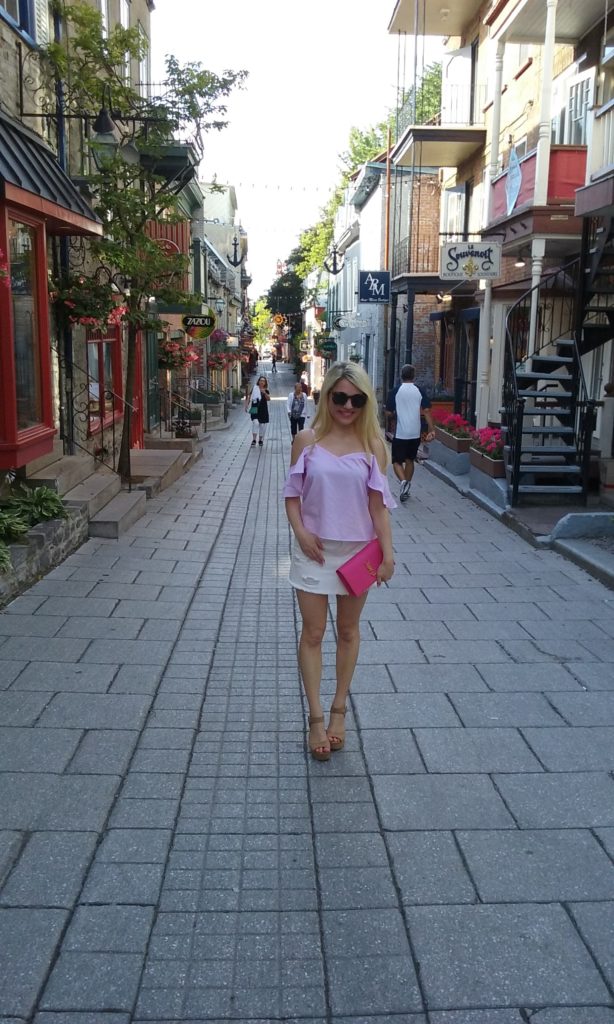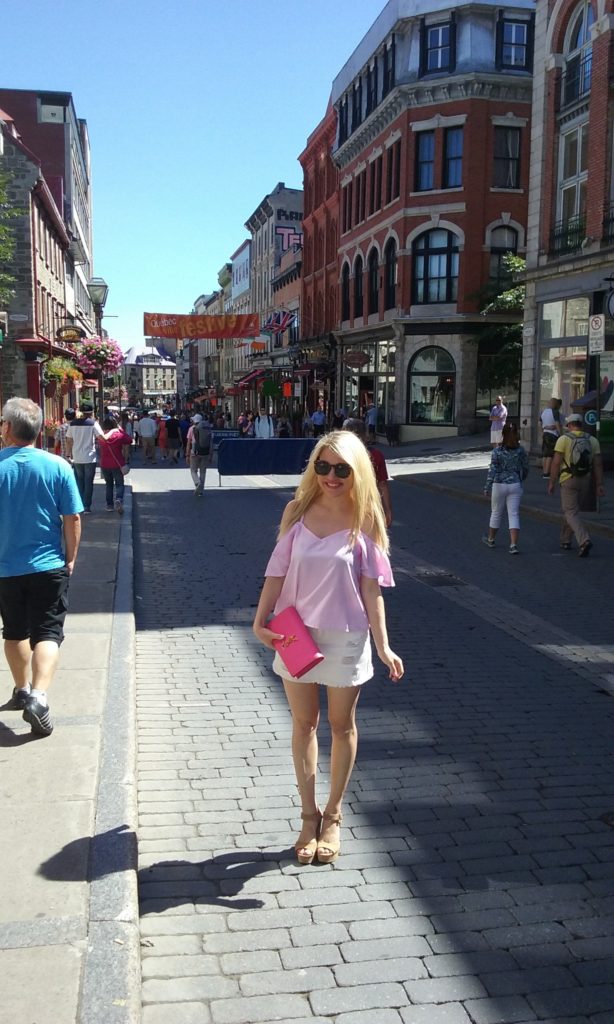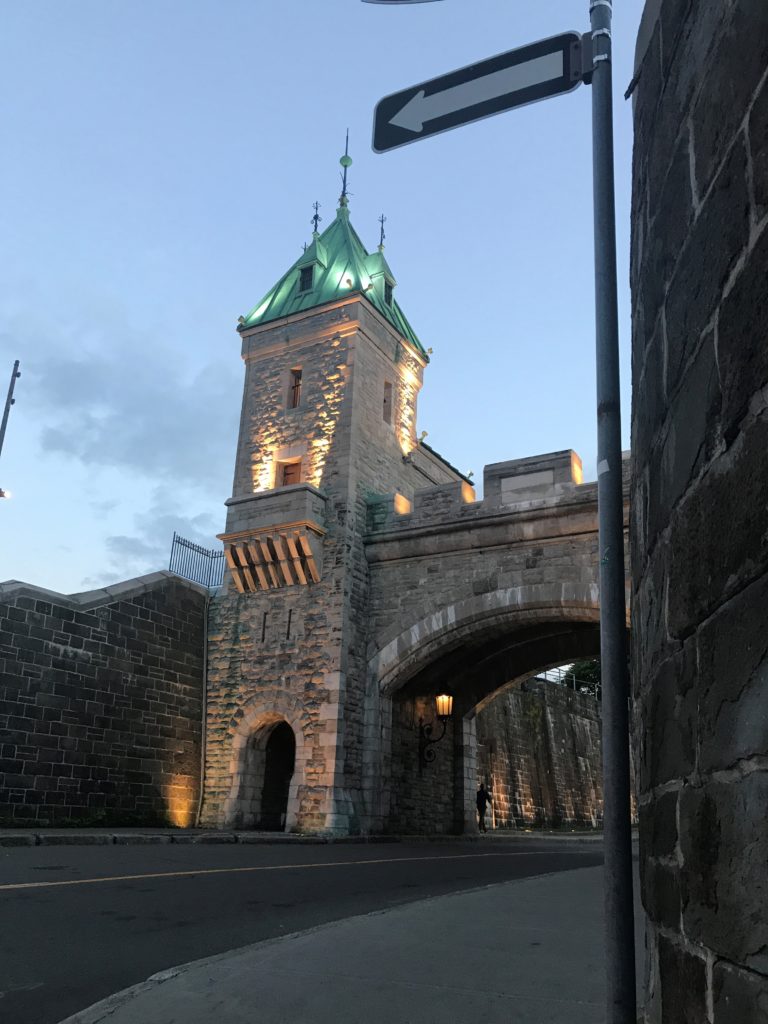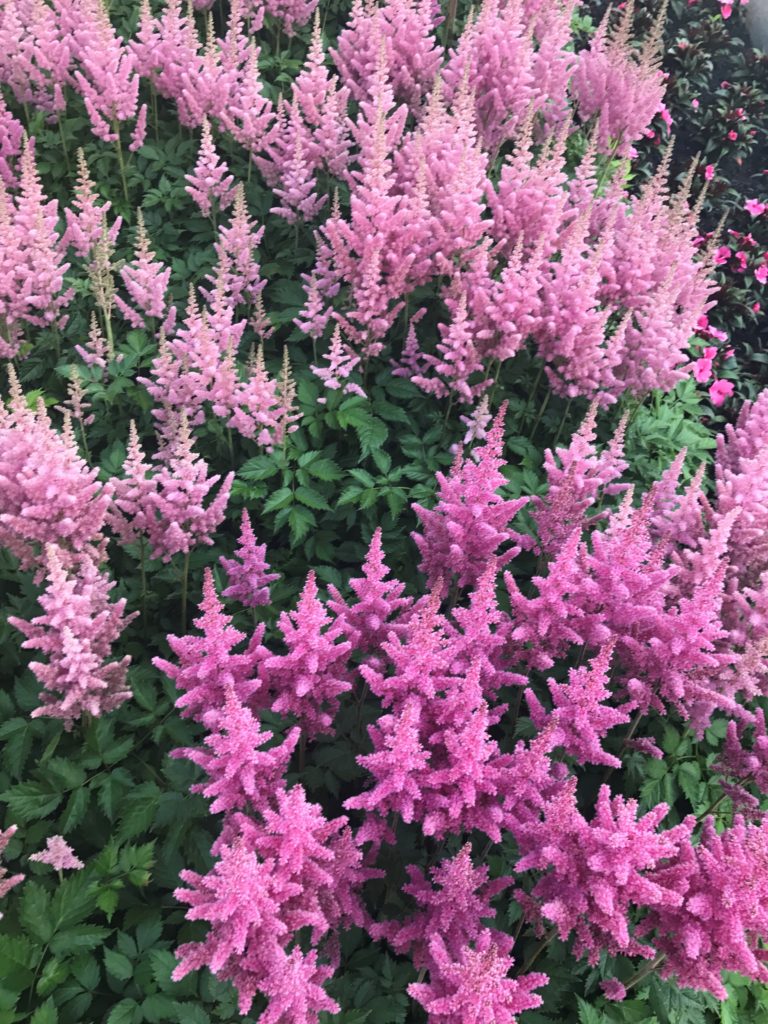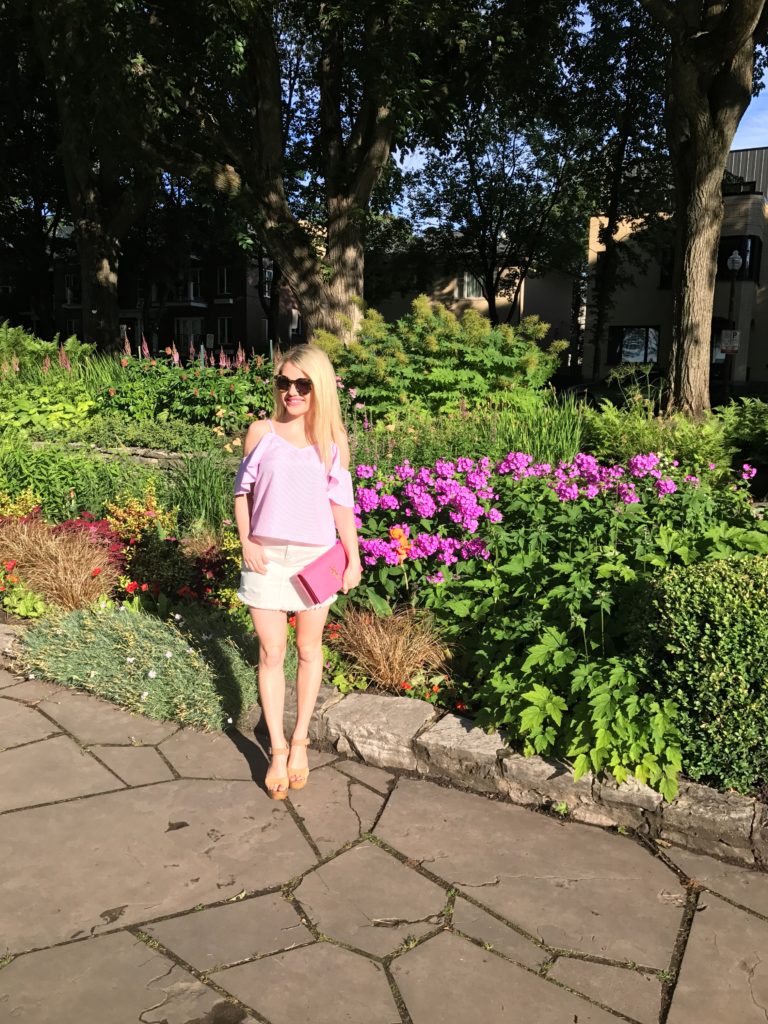 PINSTRIPE COLD SHOULDER TOP She In | BAG YSL | SKIRT She In | SUNGLASSES Karen Walker | WEDGES Steve Madden
My last day in Quebec City was amazing because we explored another neighborhood and went back to some of my favorite cafes. If you go to Quebec City check out La Maison Smith to get croissants and other pastries. They are all over the city and so good!! I wore this pinstripe cold shoulder top and it's on sale for only $10! If you haven't picked up these wedges yet, trust me you will love! They are so comfortable and I wear them almost everyday. Cue the eye roll emoji.
I have always loved small bags like cross body bags and clutches, very rarely wear a large tote bag. I love this clutch in pink but it also comes in two neutrals. Sad this is my last travel post from Quebec City (if you want to see more check out this post), but I'm headed to Portland this weekend so I'm excited about that!! If you have any recommendations please leave them in the comments below. I know I want to do some shopping when I'm there. I usually do all my shopping online but since Portland has a Nordstrom I definitely want to take advantage! Can you believe there's not one in NYC?