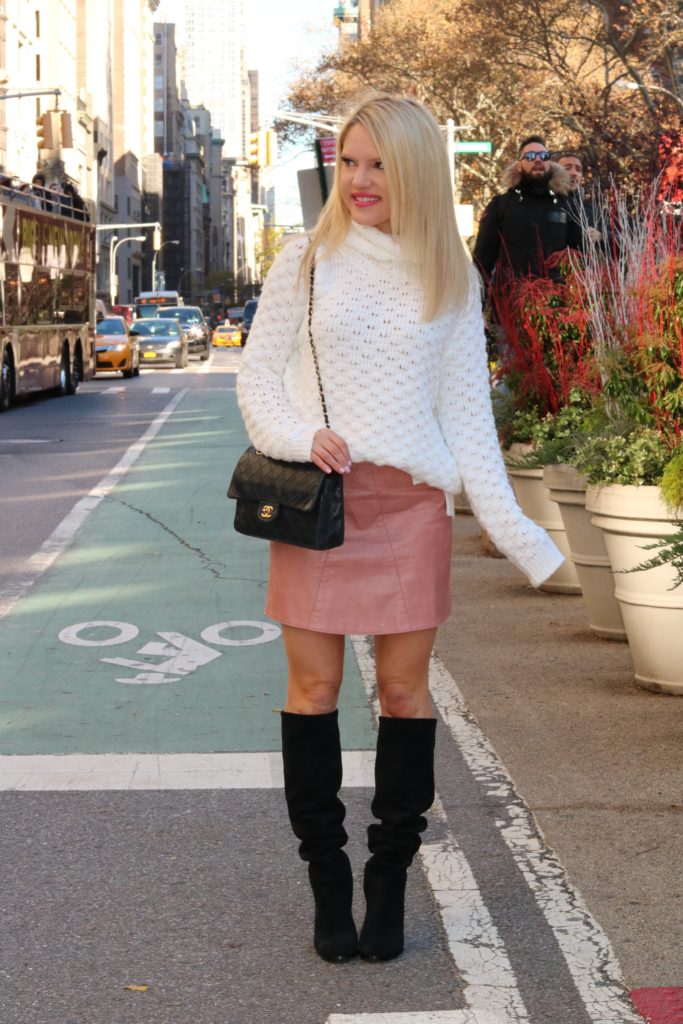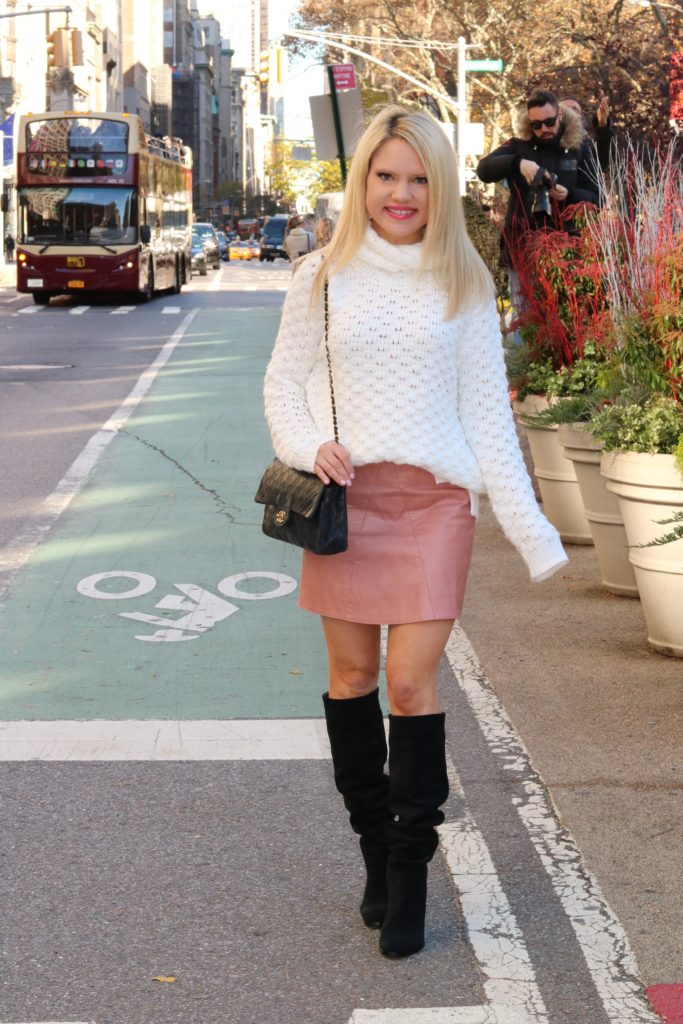 SWEATER Madewell | PINK LEATHER SKIRT ChicWish | BOOTS Steve Madden | BAG Chanel

My pink leather skirt is one of my new favorite skirts as I love wearing pink and leather. It's a great piece to add a little color to an outfit. I found a few other cute pink leather skirts and linked them below! My sweater is sold out but I found a similar one by Madewell and linked it above. I am so looking forward to warmer weather and to pull out all my new Spring finds.
I did some online shopping today and picked up a few new pieces for Spring from ChicWish. Have you guys ever shopped there? They have really cute trendy pieces and always at affordable pricing. I'm definitely adding a lot of stripes and gingham to my Spring wardrobe. Also tassels , more pink leather and pom poms are always on my list! Can't wait for the warmer temps to get here! I'm ready for the new season!