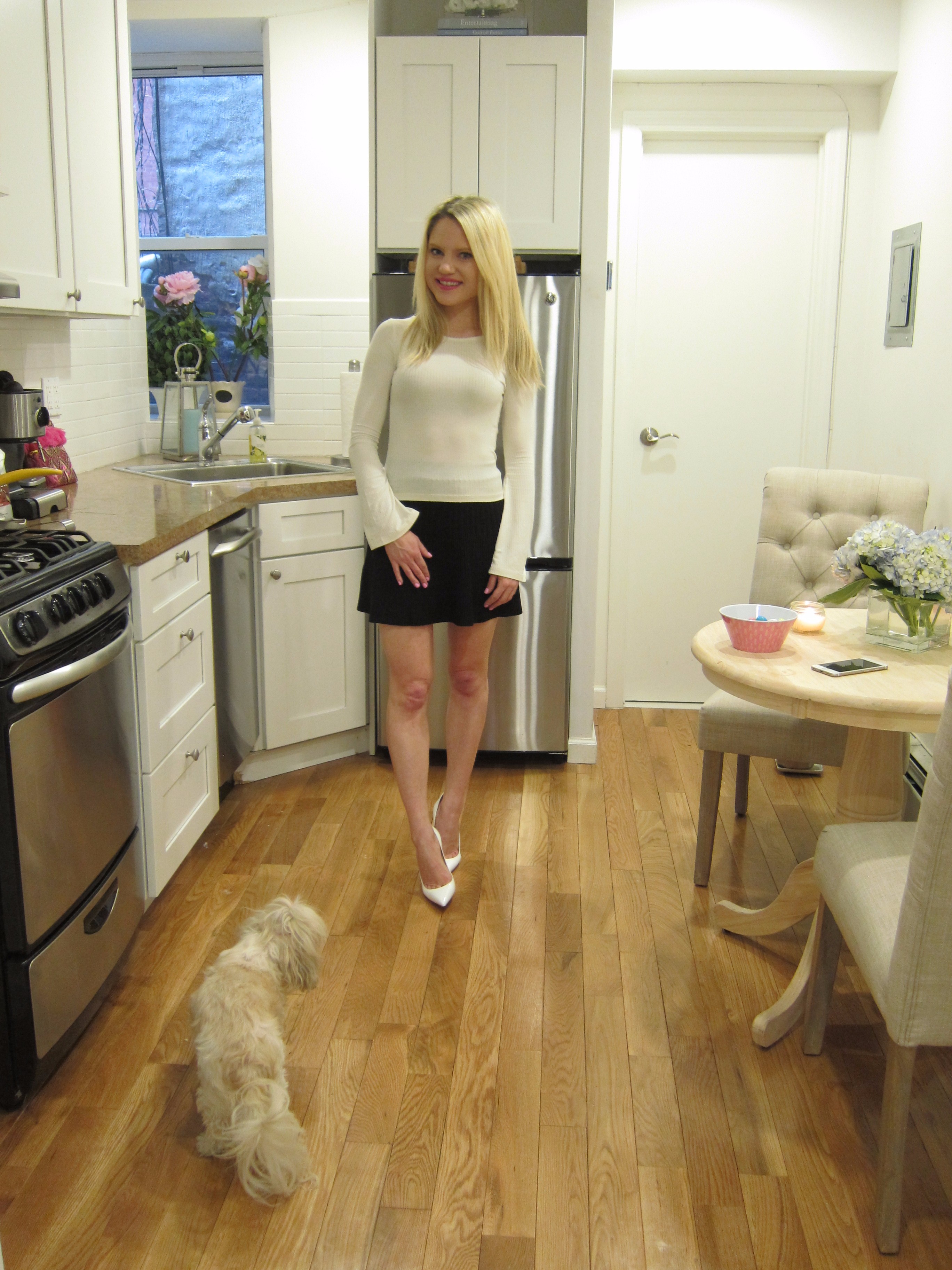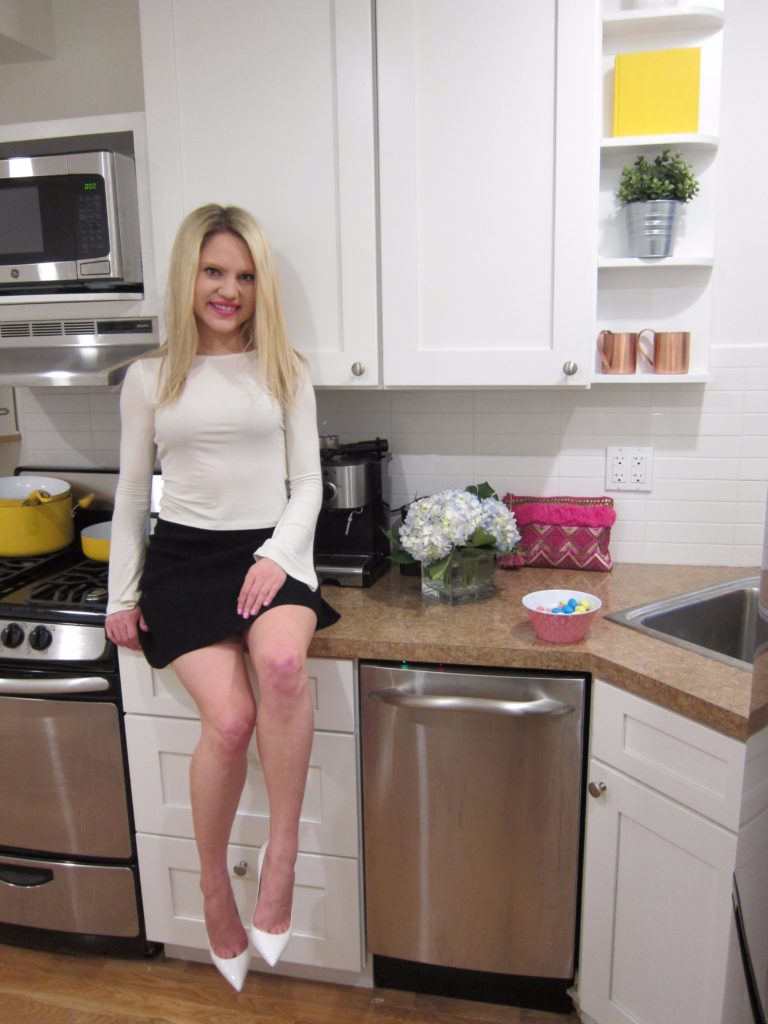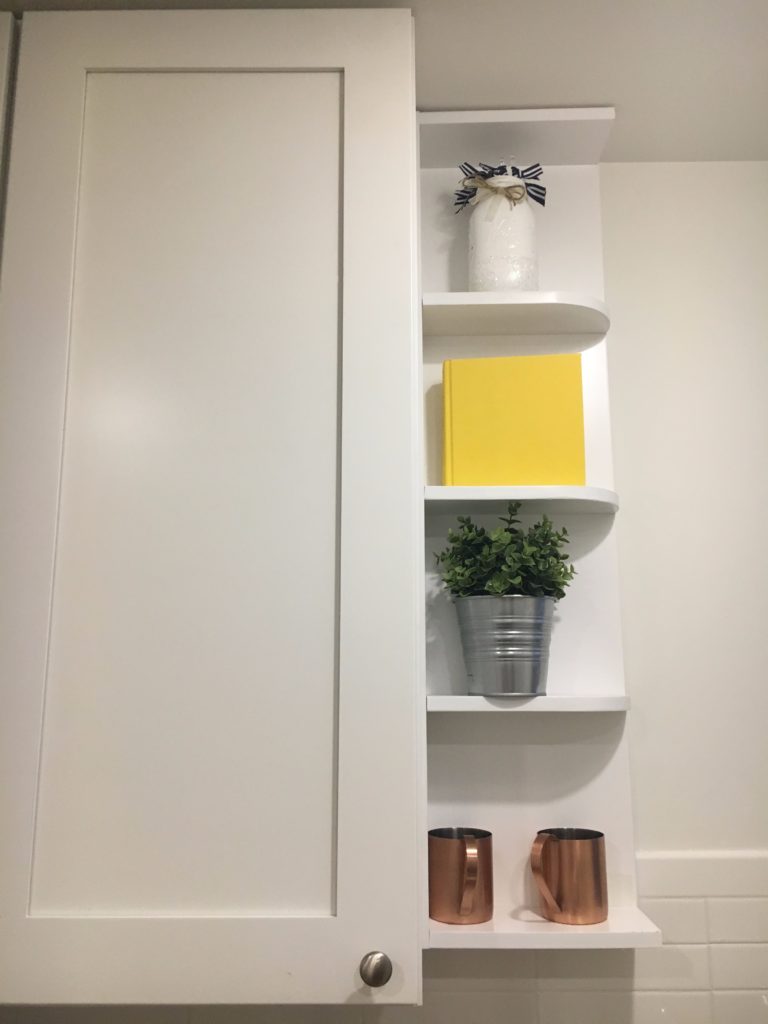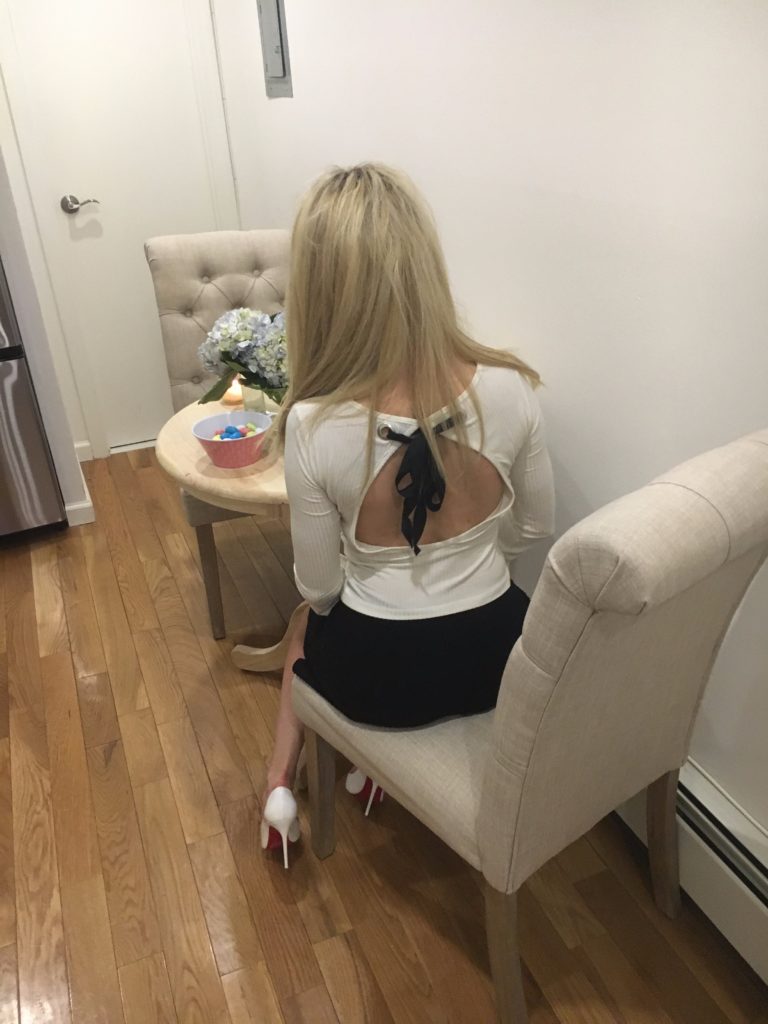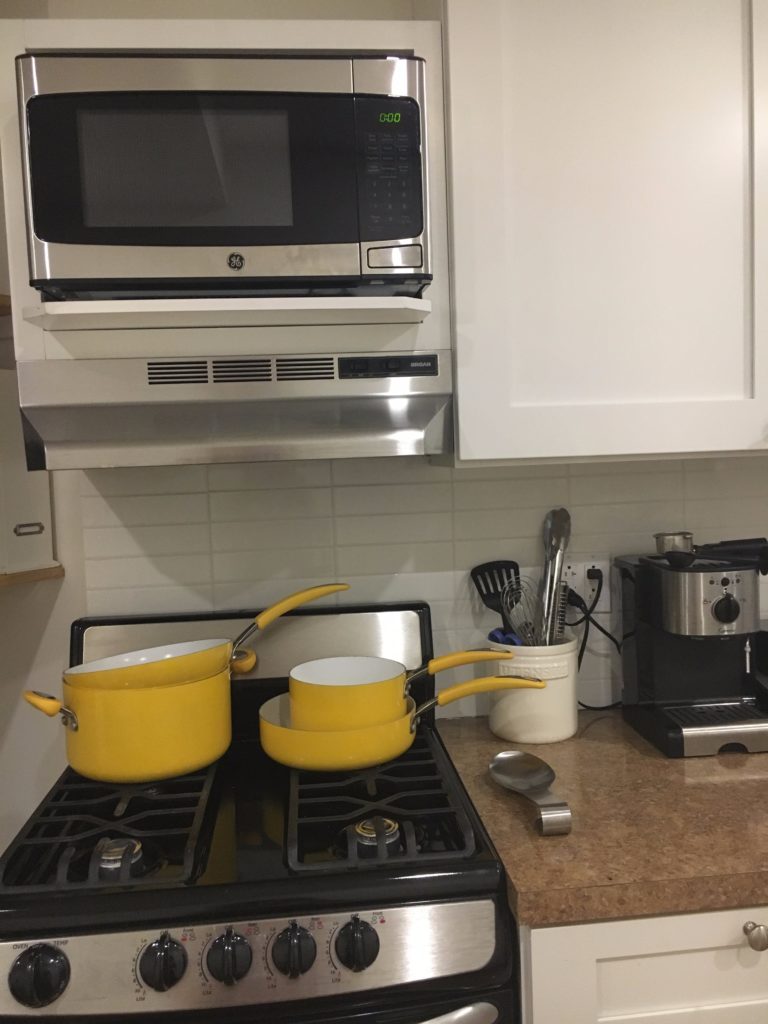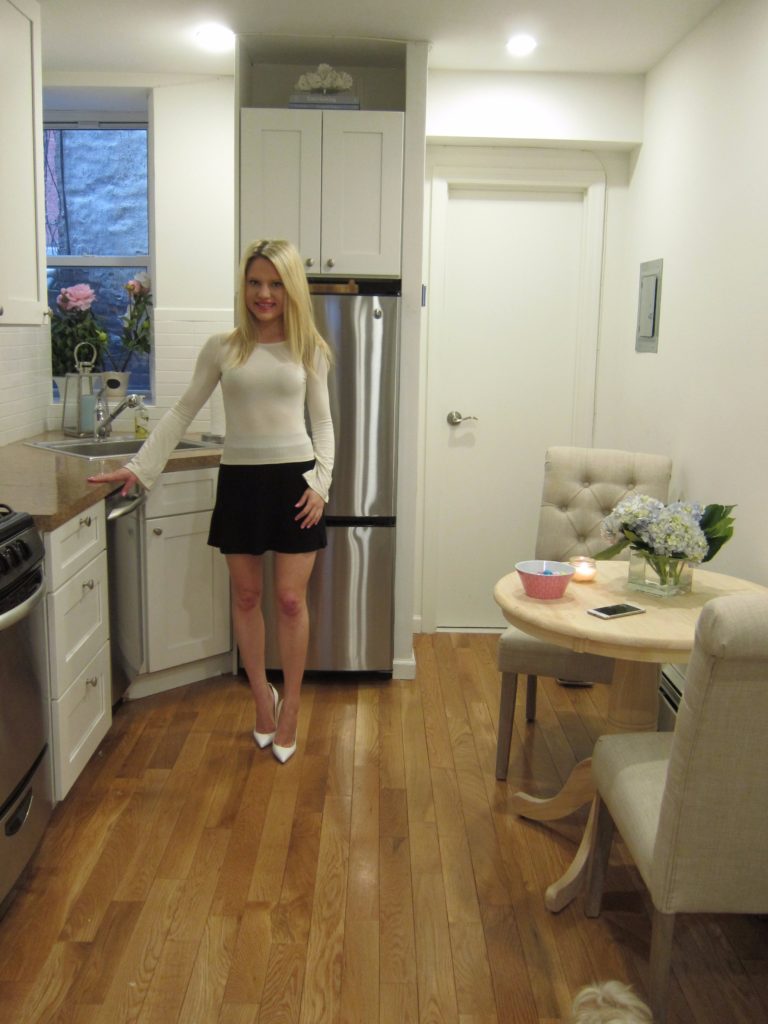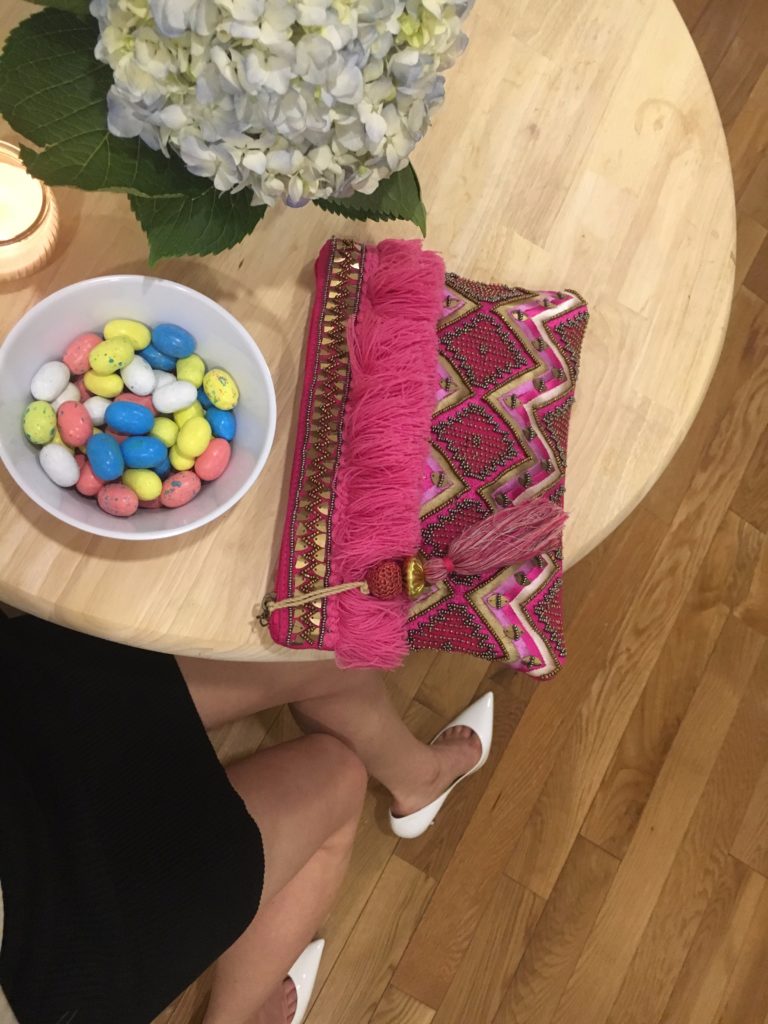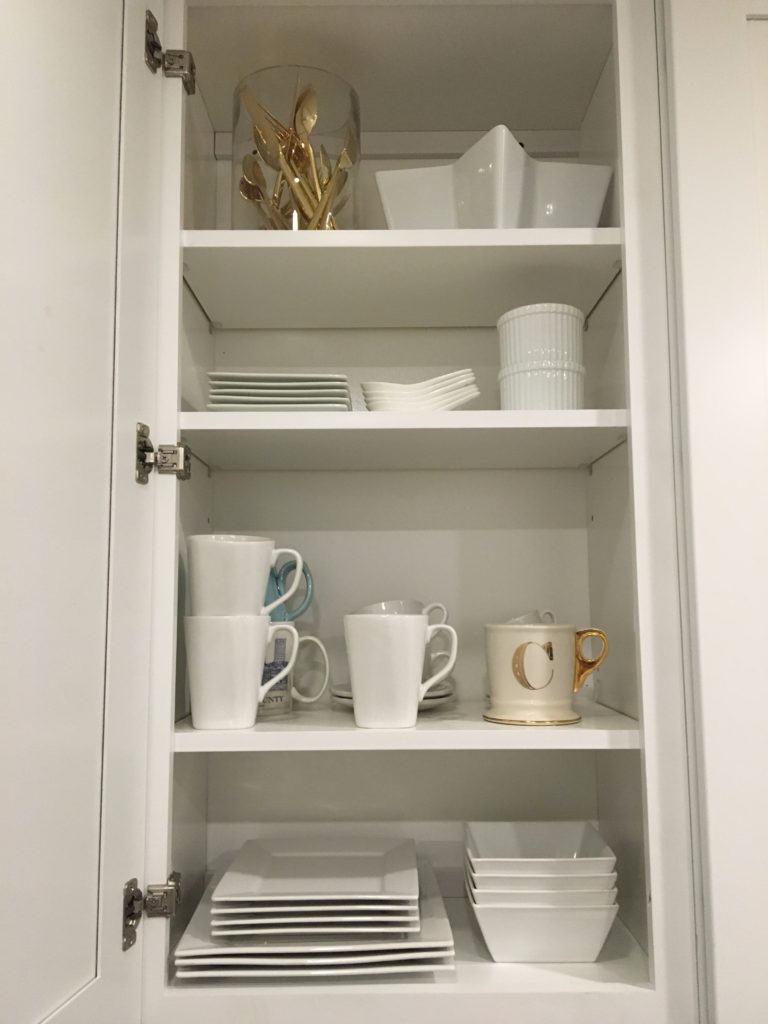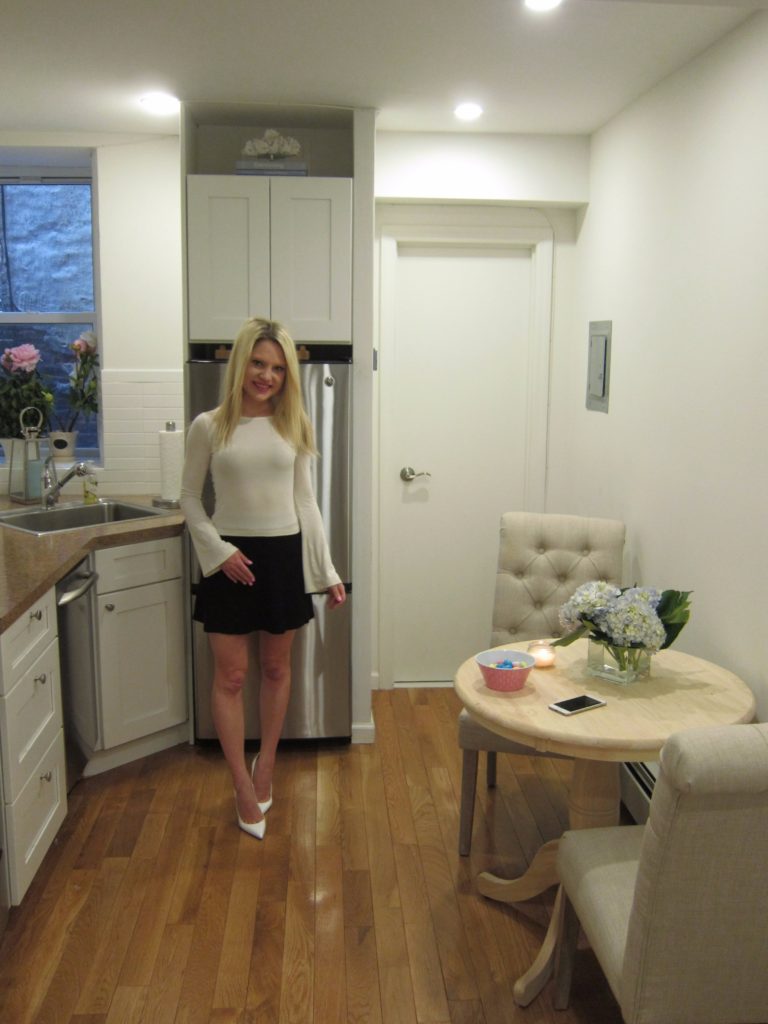 TOP Topshop | SKIRT ASOS | PUMPS Christian Louboutin | TABLE International Concepts | CHAIRS Inspire | PLATES Crate & Barrel | PINEAPPLE BOWL Ankit | GOLD FLATWARE Crate & Barrel | COOKWARE SET SilverStone | GOLD COFFEE MUG Anthropologie
I moved into this NYC apartment over the summer and although it's not much larger than a shoe box, I love it. My last apartment was bigger and had an incredible view overlooking the High Line and the Hudson River, but I didn't like the neighborhood as much as it was really far from a subway (two avenues which is far!) and it was really expensive for what I was paying. This new NYC apartment is in the West Village and close to everything! Subways, the best restaurants, amazing shopping and so many parks. Everything I could need is literally steps away. And as a dog owner it makes my walks more enjoyable to enjoy where I'm walking.
One thing I liked about the apartment was the kitchen. I am renting so I can't make any modifications, but I love the white cabinets and the white brick back splash. I also love the cut out in the cabinets which is cute for decorating. The views of my NYC apartment are of other brownstones so I put some flowers in the kitchen window sill to cover the view a bit. This apartment definitely is not known for storage, so I have had to get creative (like turning my TV stand into a dresser) but the kitchen is pretty good in that department.
When I was shopping for a table I knew it had to be small so it didn't stick out too far. This one is 30″ but it also comes in 36″ wide. My table and chairs actually aren't a set but I think they go nicely together. In my living room which I'll share soon I have stools that I can pull over if I have extra guests dining with me.
Working from home I cook a lot so I have a pretty well stocked kitchen. I pick up random gadgets all the time from all over the place. But I love this cookware set which is actually on sale right now! I like that it adds a little color to my kitchen. I also love this gold flatware which is super fun for entertaining.
Hope you enjoyed! I'll have a few more NYC apartment decor posts coming for you once I have my apartment more decorated!
SHOP THE POST