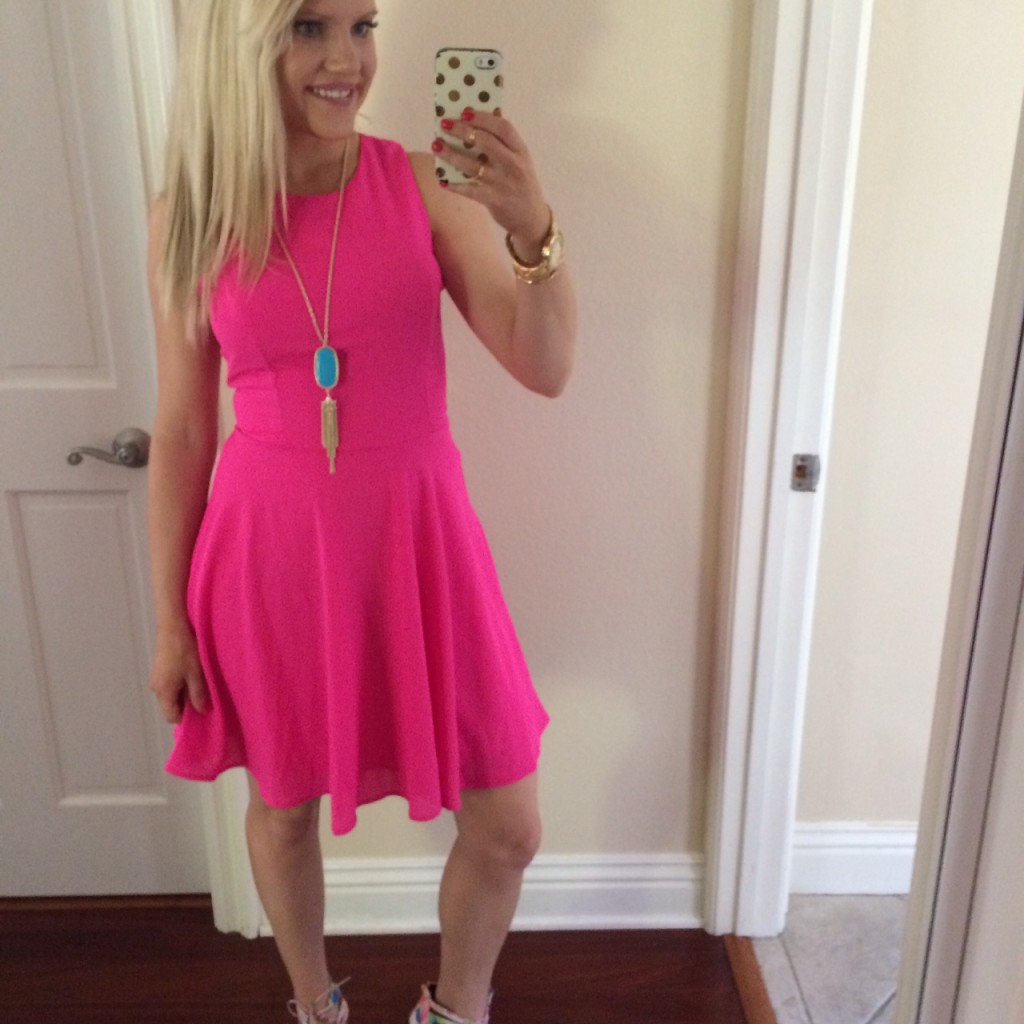 DRESS old (similar) | PUMPS Steve Madden | NECKLACE Kendra Scott | WATCH Kate Spade
This picture seriously cracks me up! And I think the main reason is because I still can't quite figure out how to capture my entire body in my instagram outfit pictures!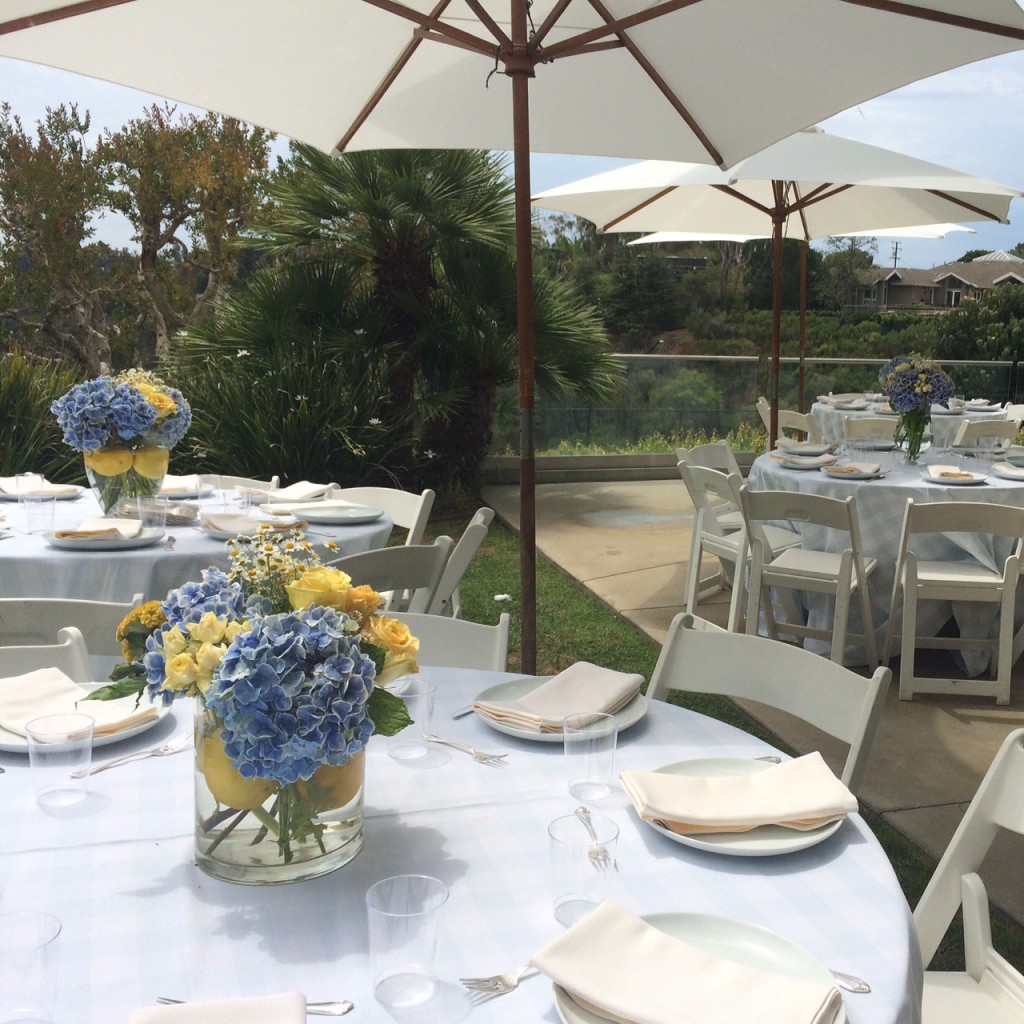 My friend Kirsten threw her baby the most incredible one year old's birthday I think I'll ever go to! It was at her mom's house in Malibu.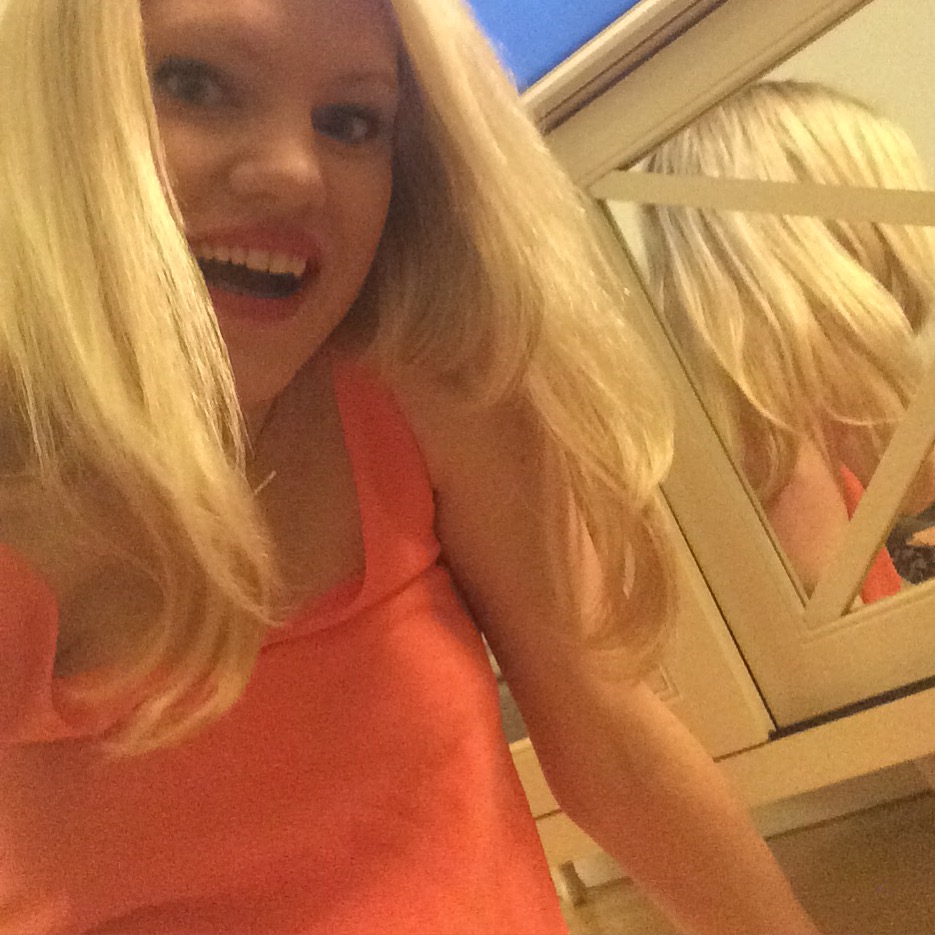 TANK TOP Topshop
This is the face you get when I use my bare hands to put together my own TV stand!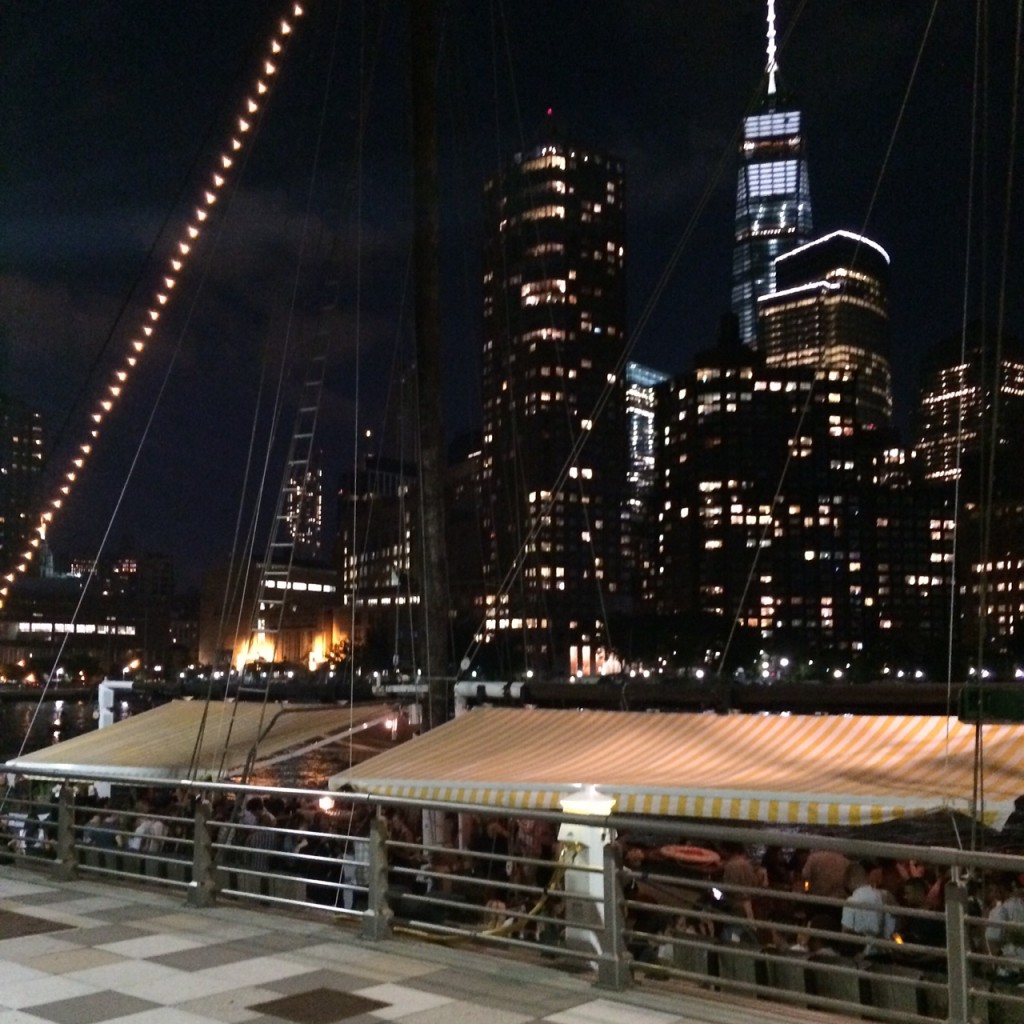 In the summertime you have to check out their bar called Grand Banks! It's on a large sailboat and the view is incredible!

SHOES Steve Madden
This was when the Pope was in town and just about every street was closed off! So I took a quick street selfie while I was trying to figure out how to get to my destination.

TOP Topshop | SKIRT ASOS | SCARF ASOS sold out (similar) | SOCKS BP. | BOOTS Sam Edelman | BAG Chanel
At the David Yurman event with my friend Stephie who just moved back to Texas 🙁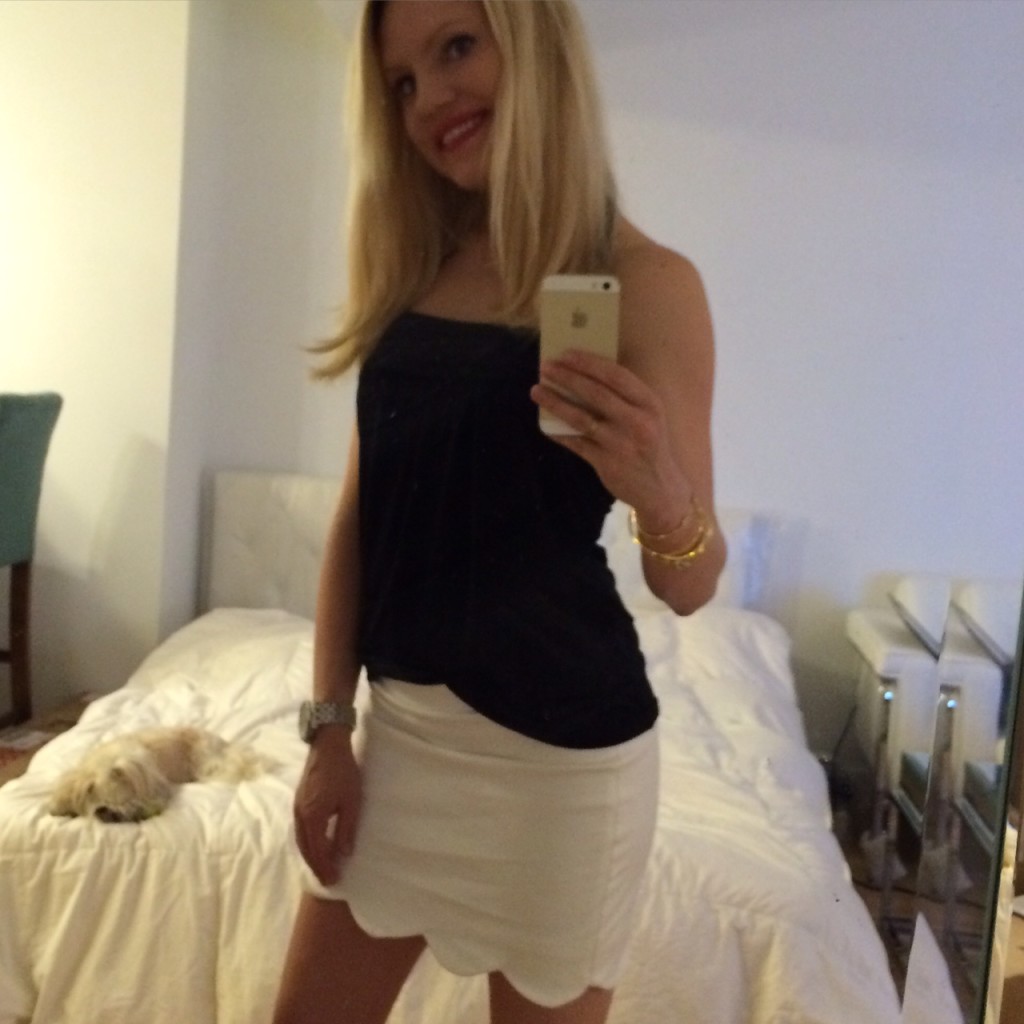 SKIRT Topshop
This was right after I purchased my mirror, I'm glad I've since moved it!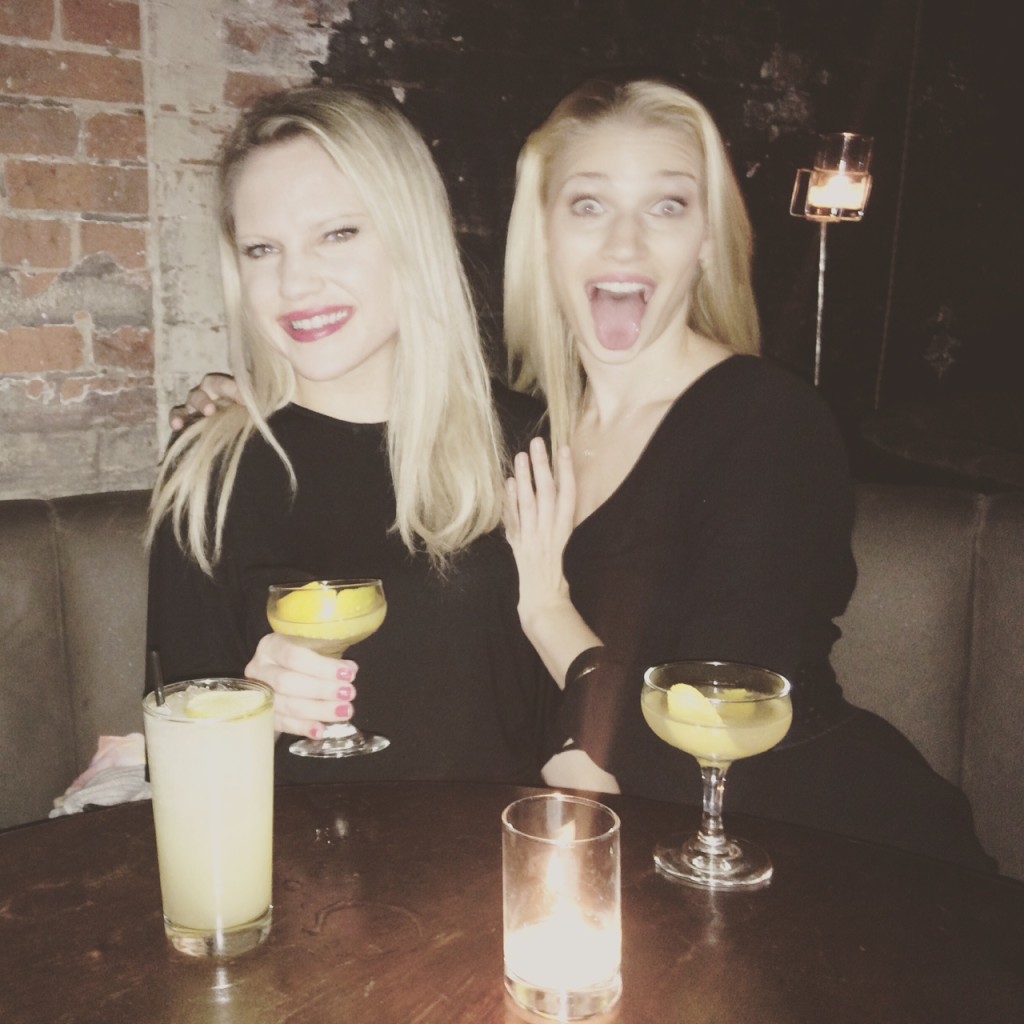 TOP ASOS
Jenny Lynne (who I often call JL) is one of my oldest friends in the city!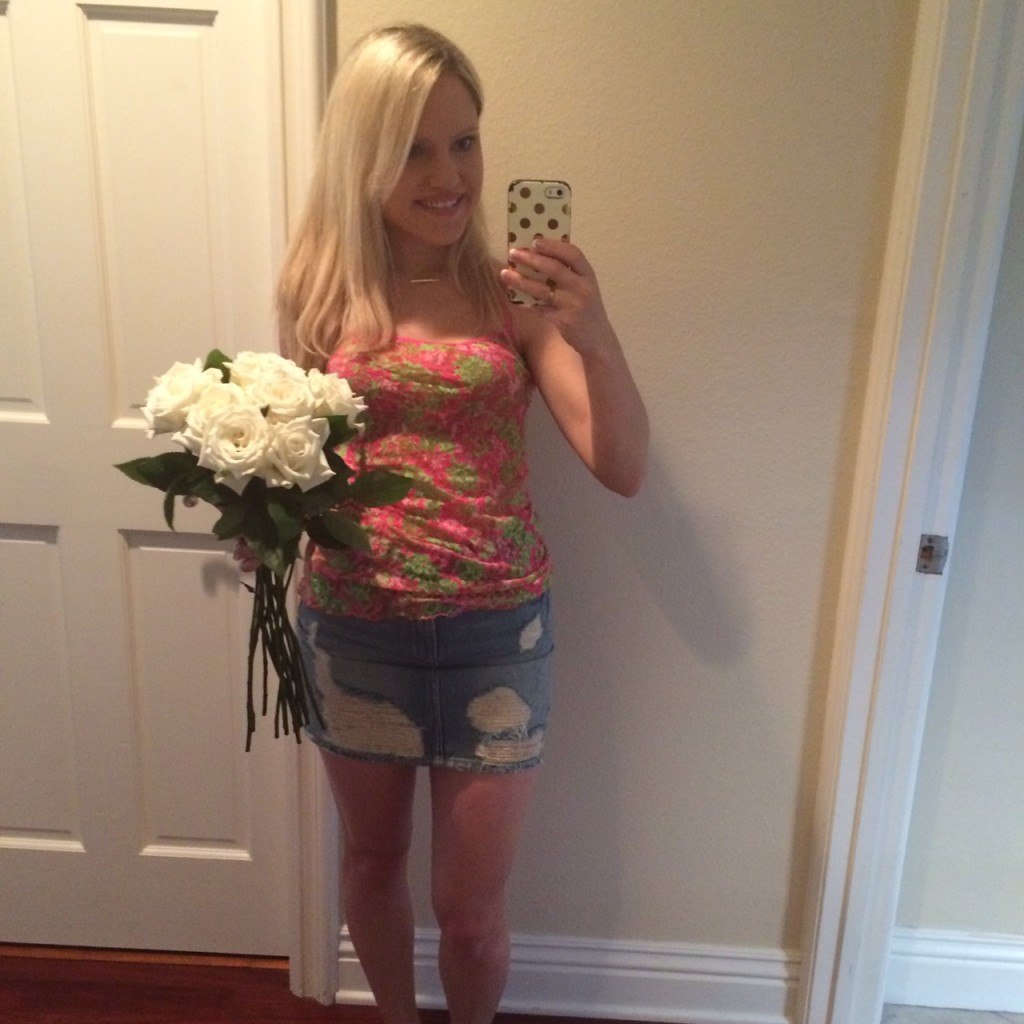 TOP Lilly Pulitzer | DENIM SKIRT Friends + Lovers (shorts version) | CELL PHONE CASE Kate Spade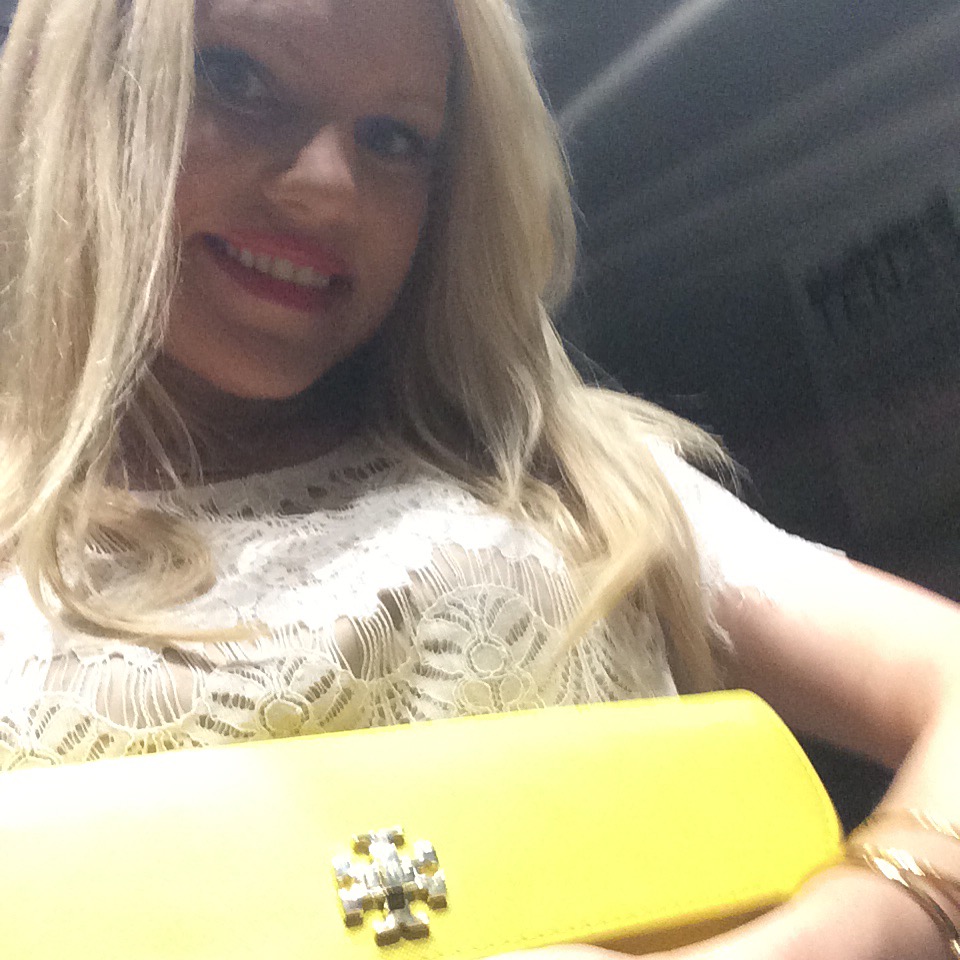 BAG Tory Burch | TOP Forever 21 also love, LOVE this one
A quick elevator selfie!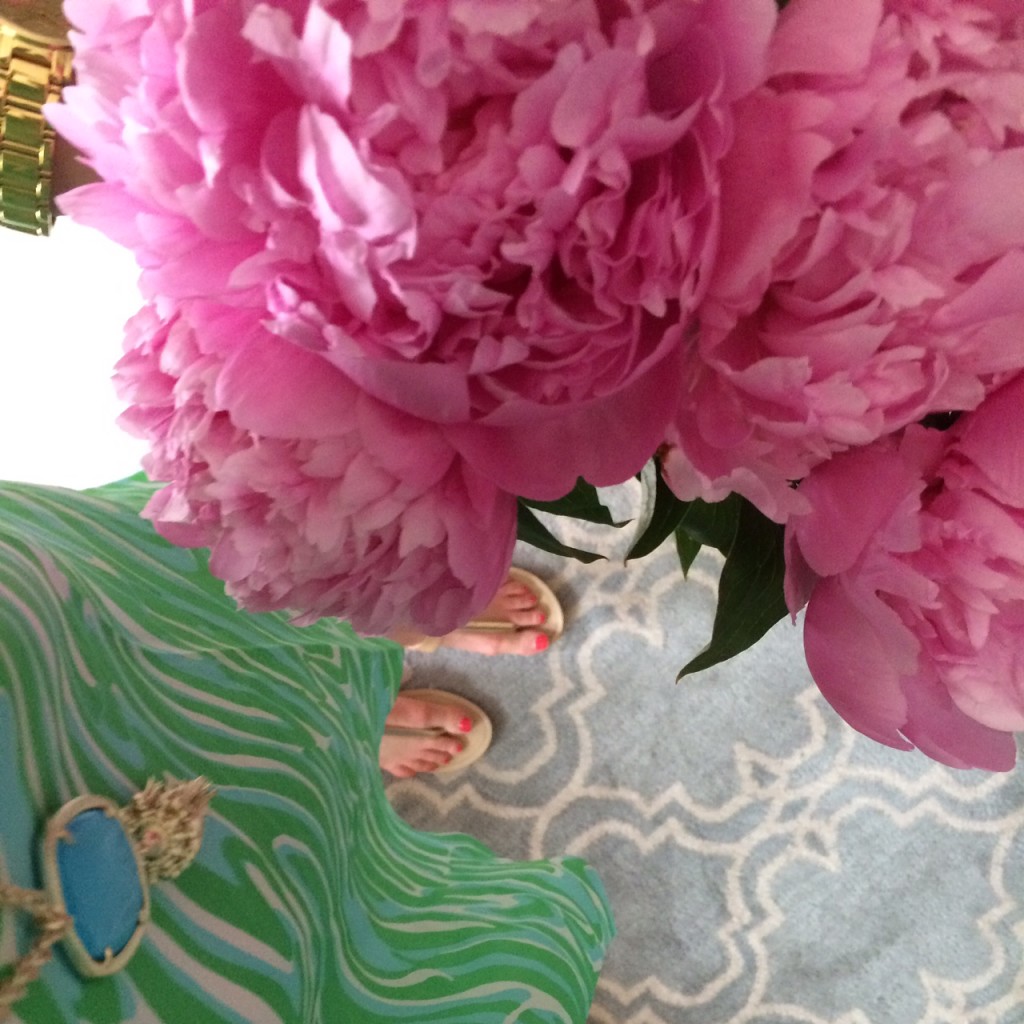 DRESS Lilly Pulitzer | NECKLACE Kendra Scott | SANDALS Michael Kors (old (similar) | WATCH Kate Spade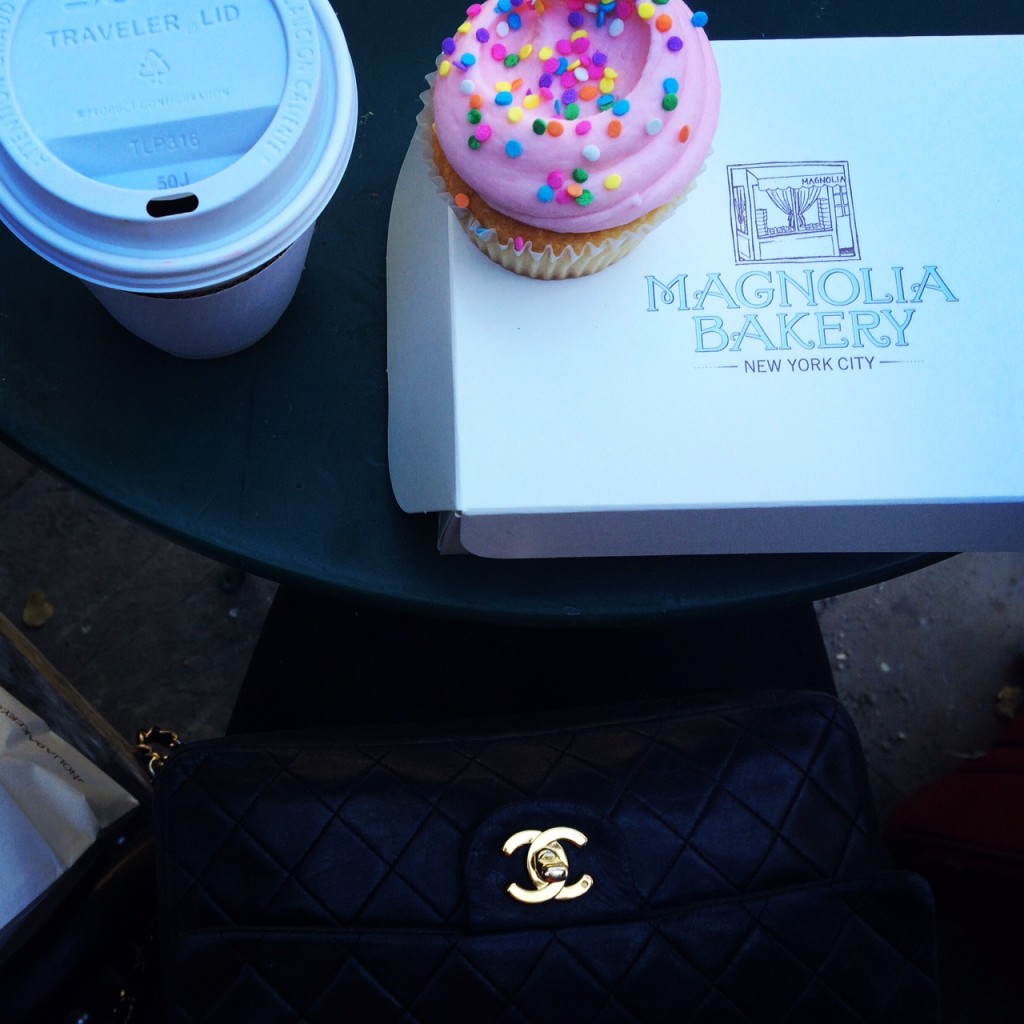 The best cupcakes in the city are at Magnolia Bakery! BAG Chanel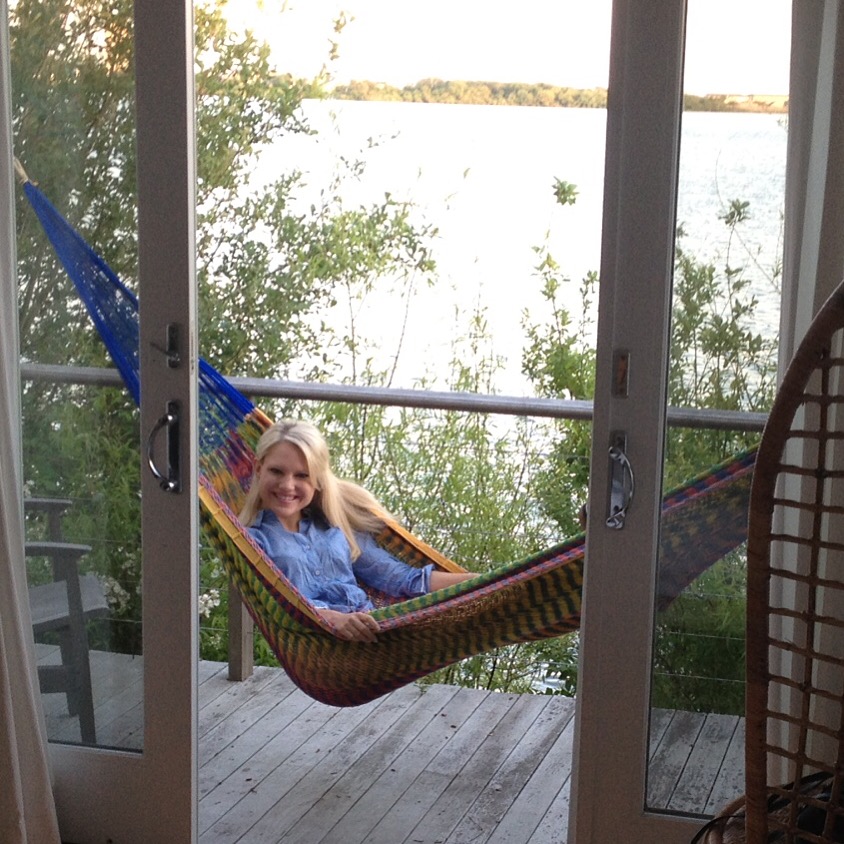 At The Surf Lodge in Montauk in a gingham top and coral denim.
I have been wanting to start this series for a while now because a) Instagram's are super fun pics and b) I thought it would be a great way to share my life and for my readers to get to know me better! I love doing outfit posts, but life isn't all about fashion. Wait, what?! I moved from Newport Beach, CA to New York City over the summer, and I must say these pictures are really making me crave warmer days! This is my second time living in NYC so I already knew the city really well. I have lived in 4 states, but I think I will call this home indefinitely!