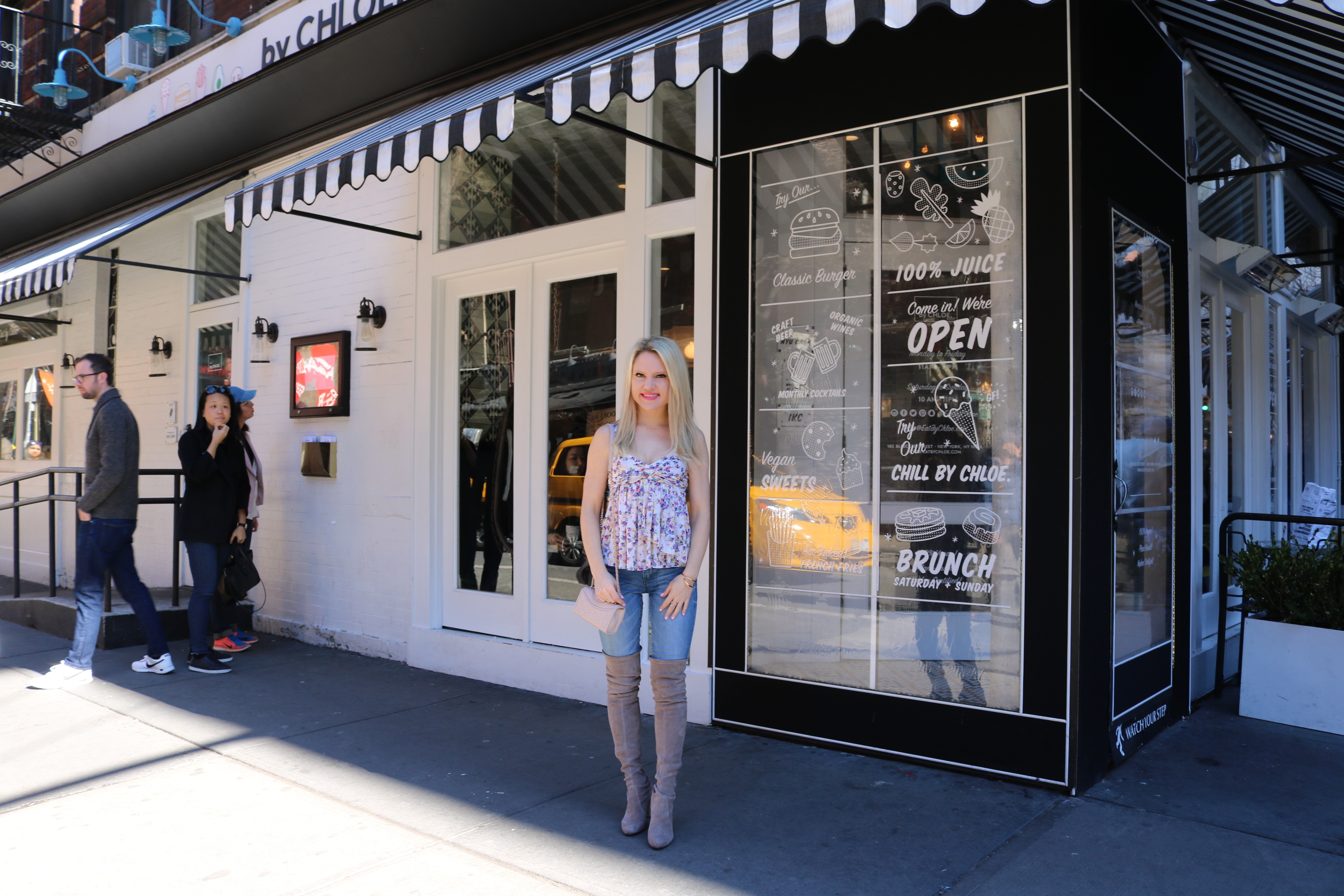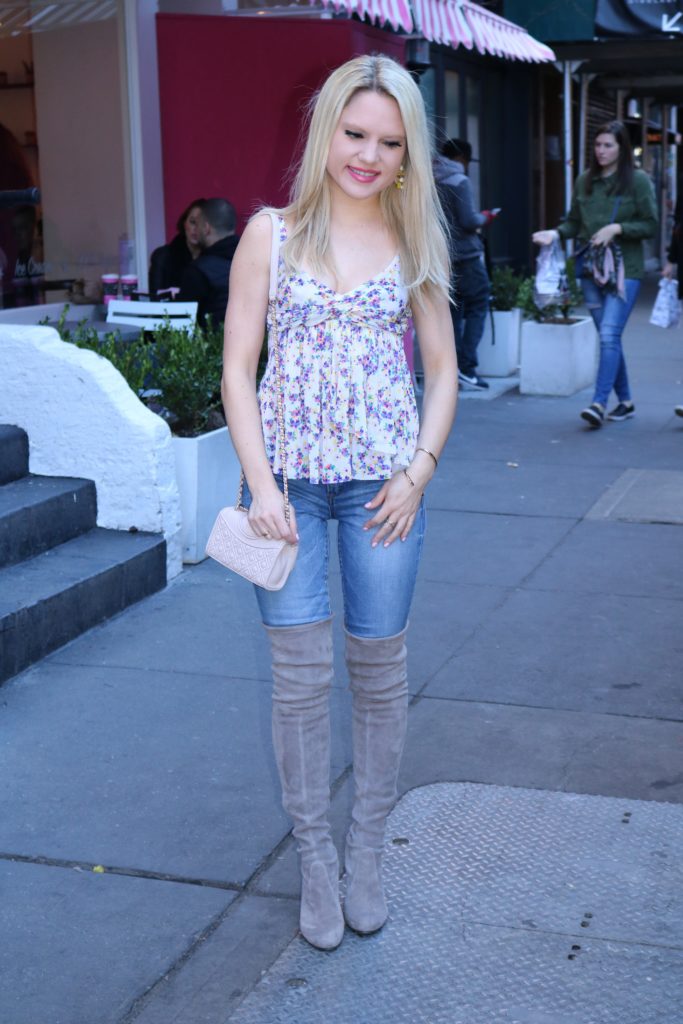 FLOWER TOP old | DENIM Topshop | BOOTS Stuart Weitzman | EARRINGS Kate Spade | BAG Tory Burch
When it's not raining I love every chance I get to wear my Stuart Weitzmans. I love cross body bags, so I was excited when I found this one. I love the color and the size to carry just my essentials all over the city. I stopped by Sweets By CHLOE the other day so I thought it'd be fun to share some of my other favorite dessert spots in the city. So here are my favorite dessert spots in NYC.
MILK BAR
I love the soft serve at Milk Bar, but they also make amazing truffles, pies, cookies and cakes. And now that it's warming up I have a feeling I'll be going here a lot!
SWEETS BY CHLOE
If you want a variety you should stop by Sweets By CHLOE. It's so cute on the inside and has everything from cakes, to cookies, cupcakes and other goodies. This is also a great place for lunch.
10 BELOW
I love lots of toppings so 10 Below is one of my favorite ice cream shops in the city.
LADUREE
When I'm in Soho I love stopping by Laduree. They have the best macaroons in the city and it's a perfect place to get a cute Instagram pic. It's a great place to go with your girlfriends for lunch as they also have a great menu.
LEVAIN
This place has long been one of my favorite dessert spots in NYC. If you want the best cookies ever you need to head to Levain. I have only been once on a weekday when it was slower. I tried to go with my girlfriend on a weekend (in this post) and there was literally a line around the block!
MY EGGLOO
If you want a super insta-worthy dessert spot, head to Eggloo. Their ice cream is not only amazing, but they serve their ice cream in massive waffle cones and top it off with any toppings of your choice!