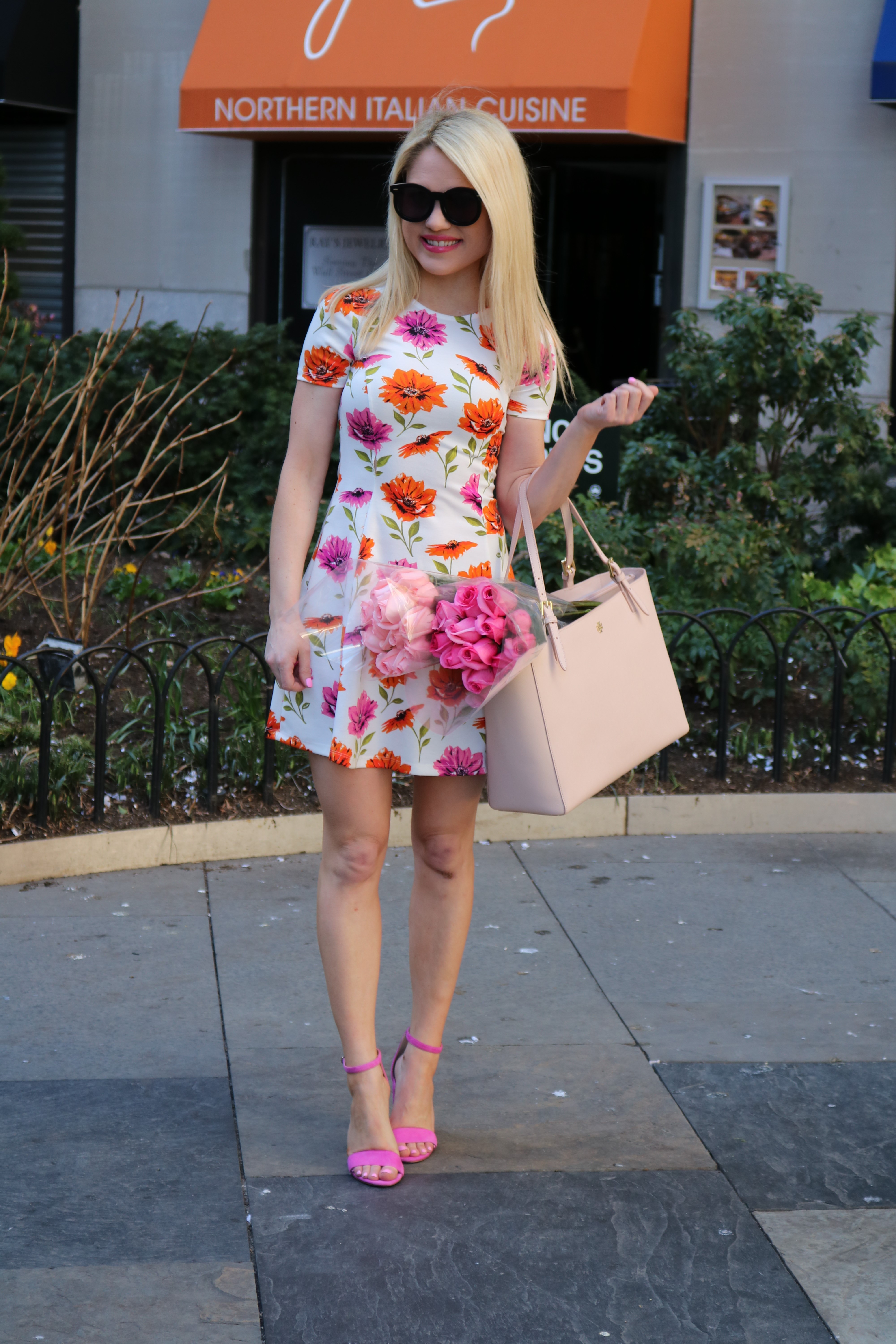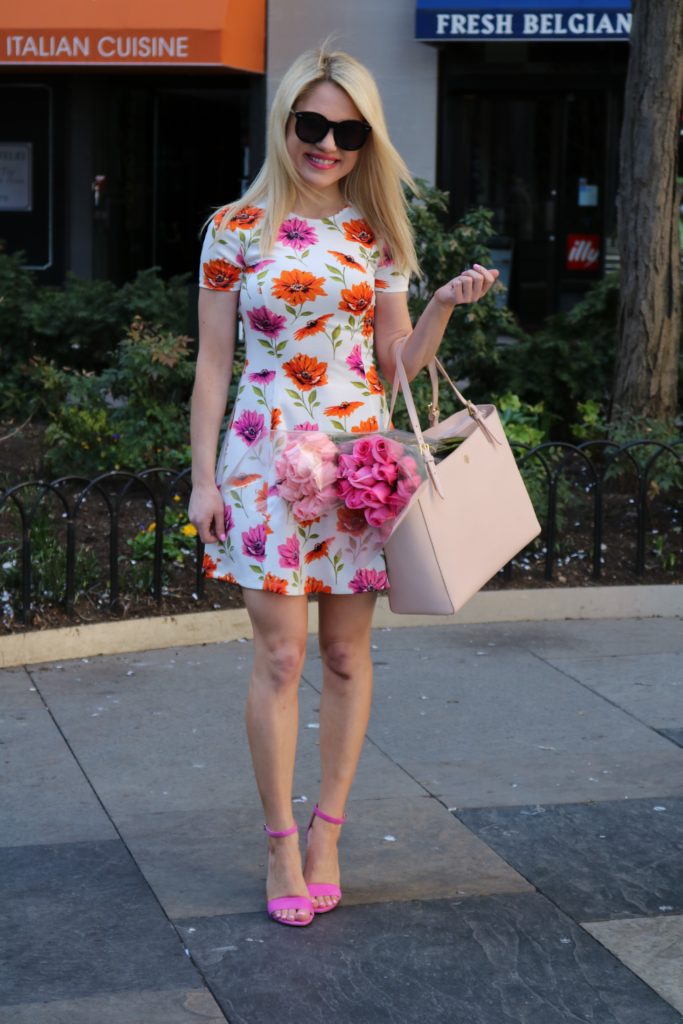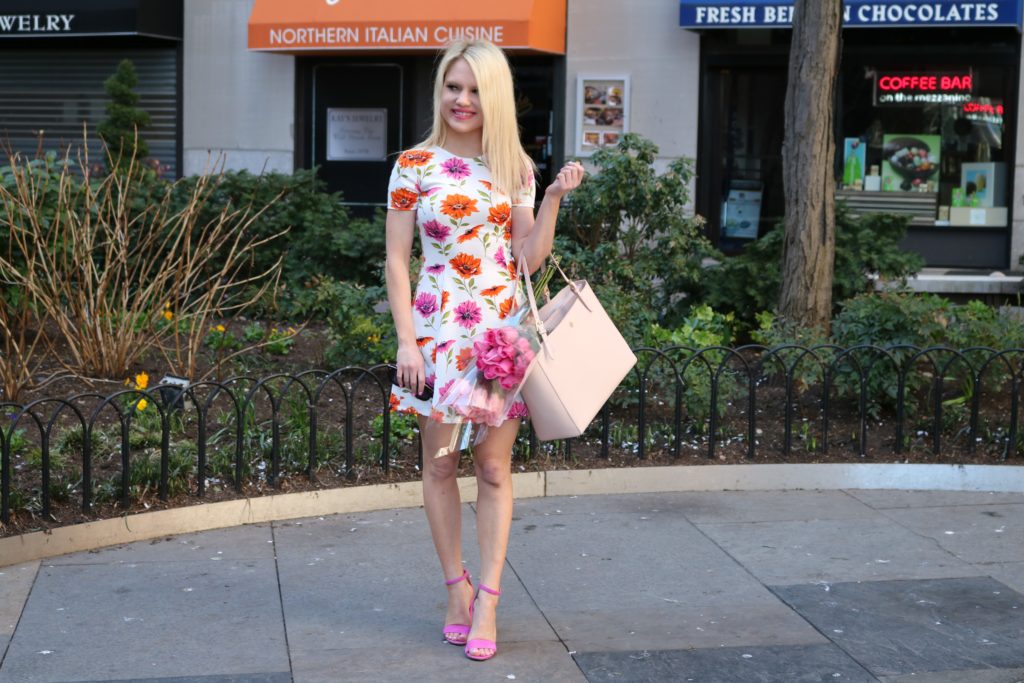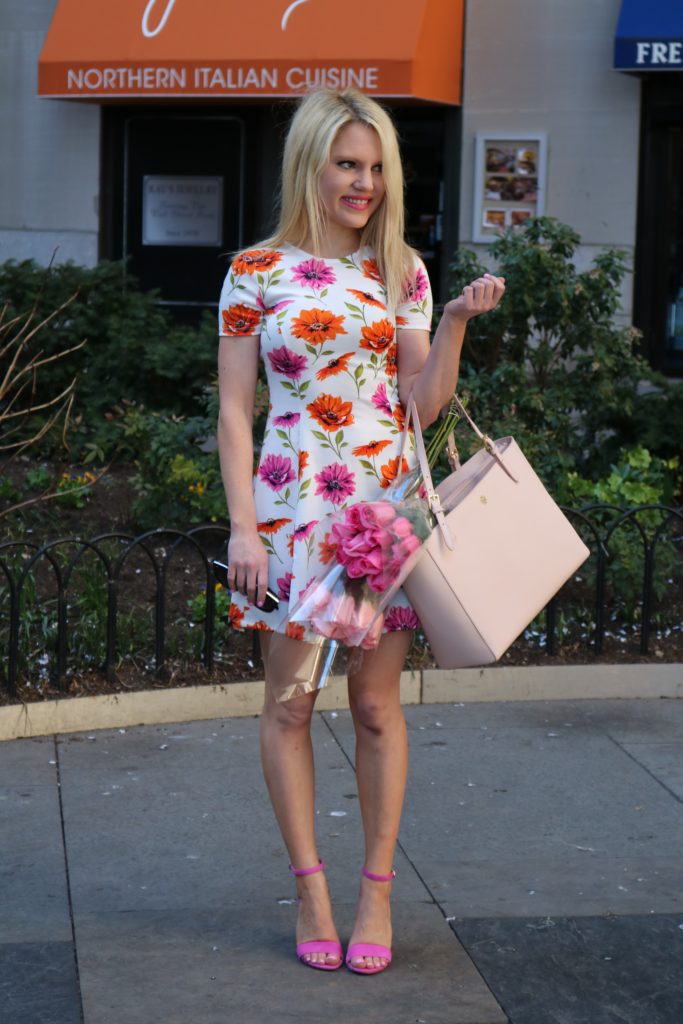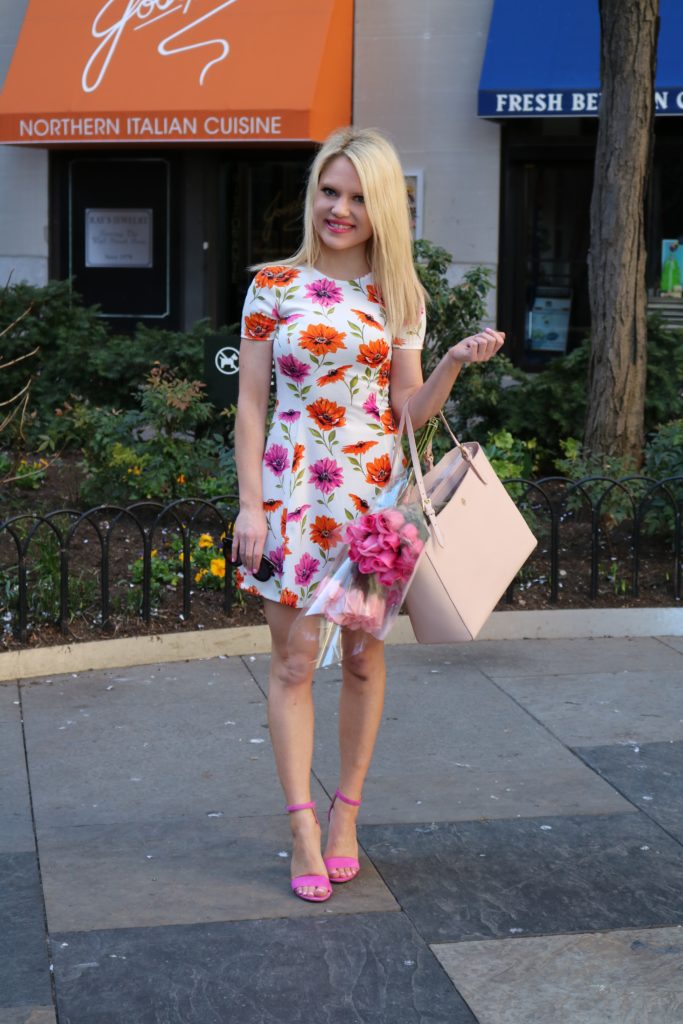 DRESS H&M | PINK HEELS Sam Edelman | BAG Tory Burch | SUNGLASSES Karen Walker
These pictures crack me up because I didn't realize, nor did my photographer that these pretty flowers were literally about to fall out of my bag.. until they did! Luckily they were okay. I love wearing floral and anything with pink. So this dress was calling my name when I spotted it online. Speaking of pink, how adorbs are these pink heels?! I love the pink color and the fact they are suede makes them even cuter. I swear I love everything Sam Edelman makes. They are one of my favorite shoe brands.
I don't wear big bags that often. I typically wear clutches or cross body bags, but this neutral tote I needed for days when I have more to carry. I remember when I first moved to New York it was so weird not having a car to throw things into when you go from place to place, so over time I've learned to pack light so I have have to haul a heavy tote all over the city. But I loved the color of this one and it's really good quality.
This weekend I have a friend in town and we are going to the Hamptons so be sure to follow along. We'll be going to Montauk, Southampton and East Hampton, all my faves. Last year I had a summer house so I miss not being out there as much this summer! But every time I go I always spend way too much money so maybe its a good thing! haha One of my favorite trips I took to the Hamptons was with my cousin Dani, you can see those photos here. Also loved this trip! I hope some of the clothes I ordered online arrives by Friday so I can wear it this weekend!