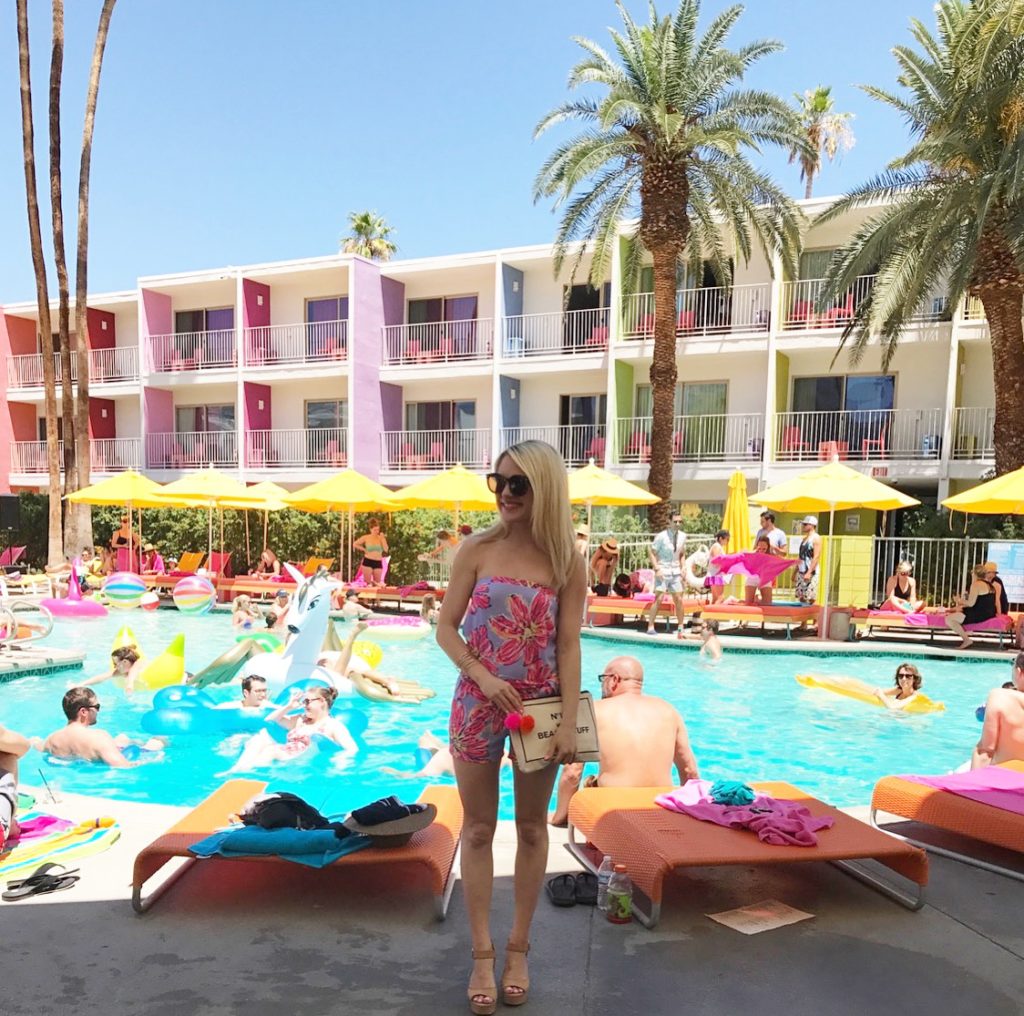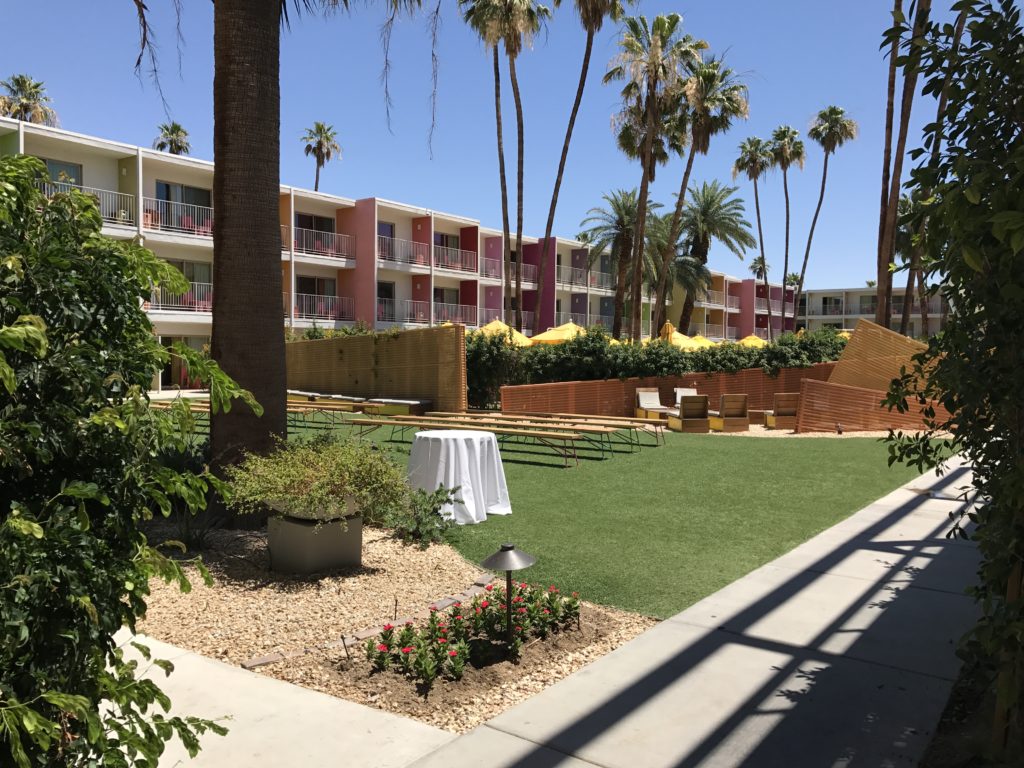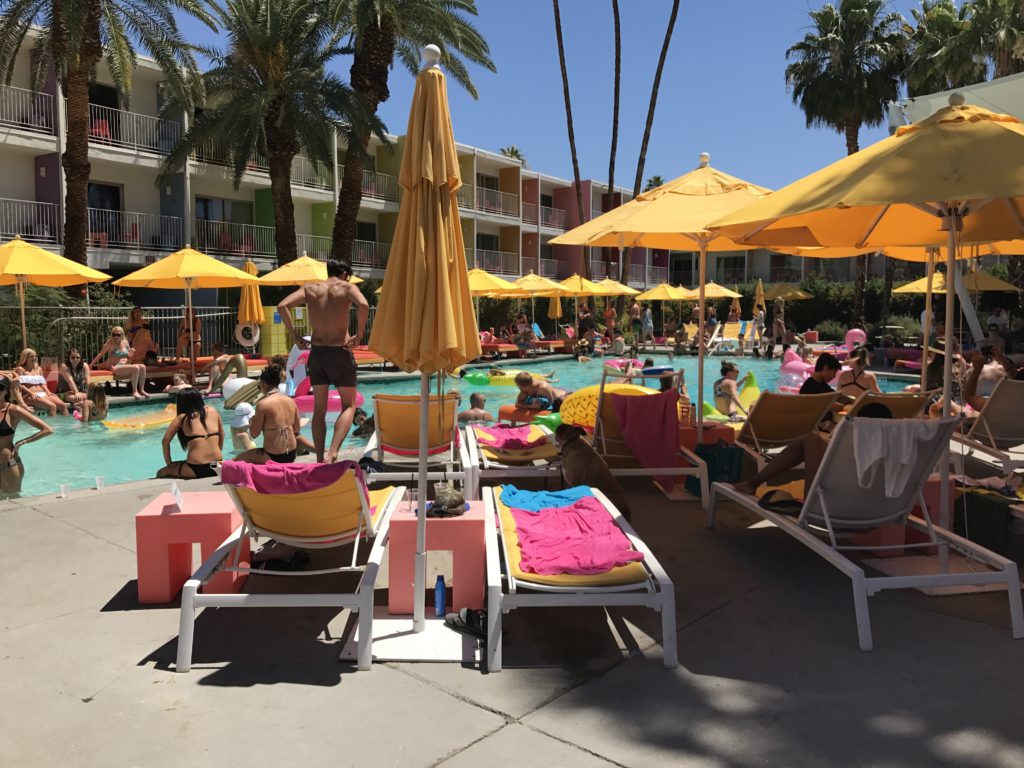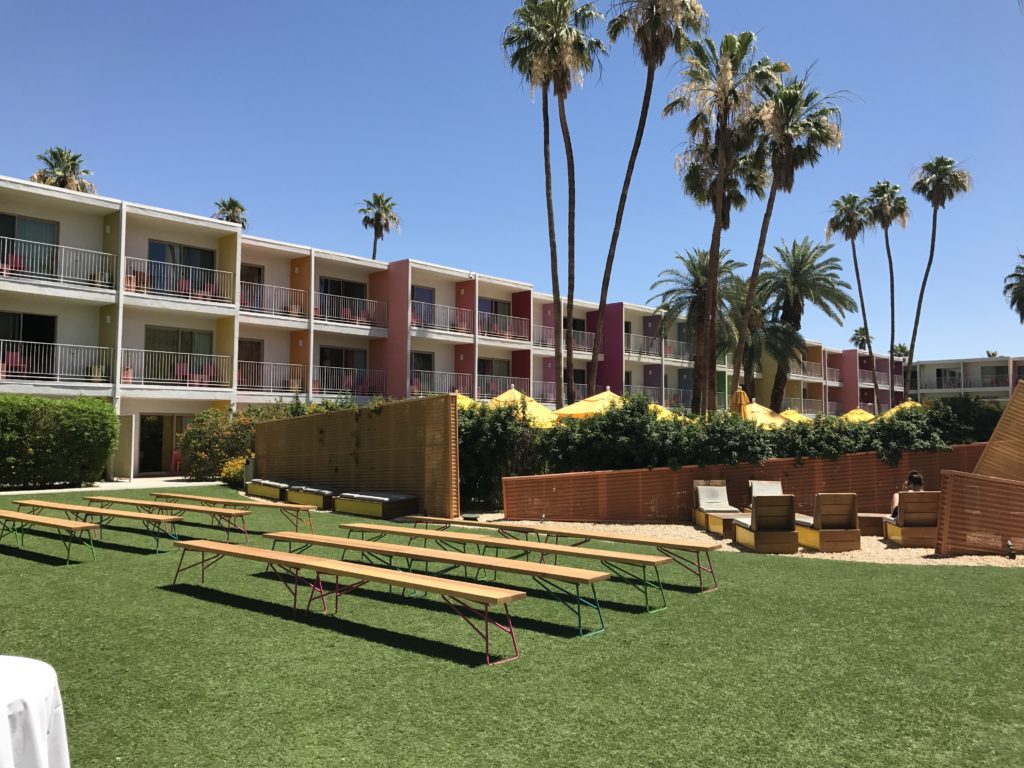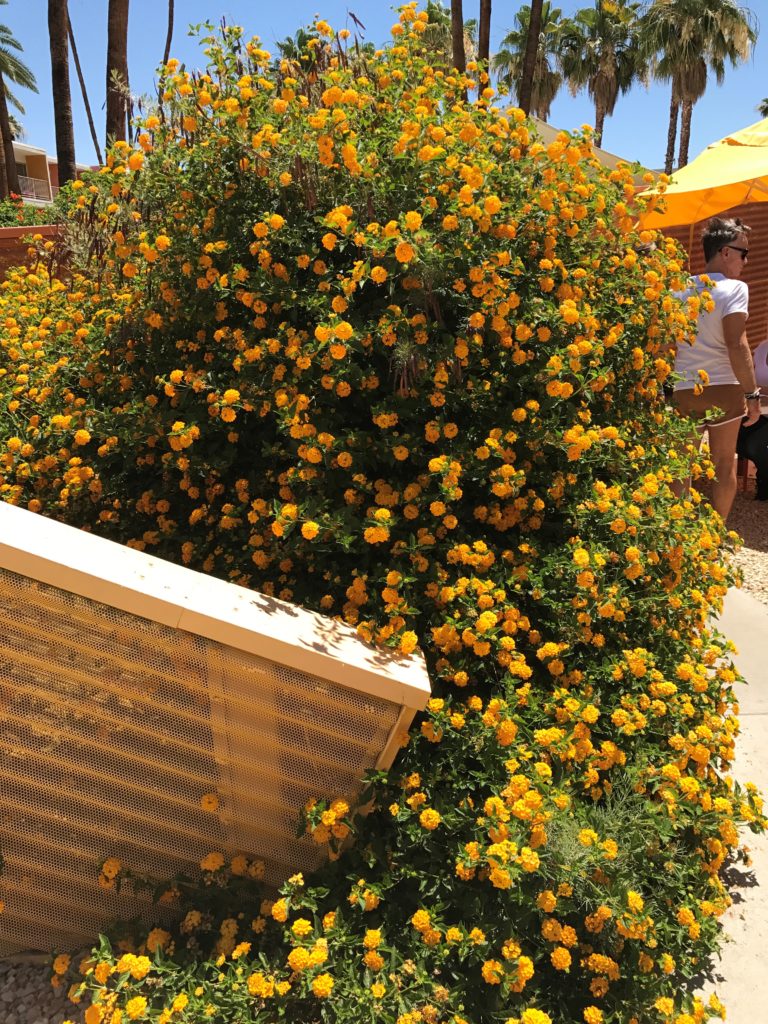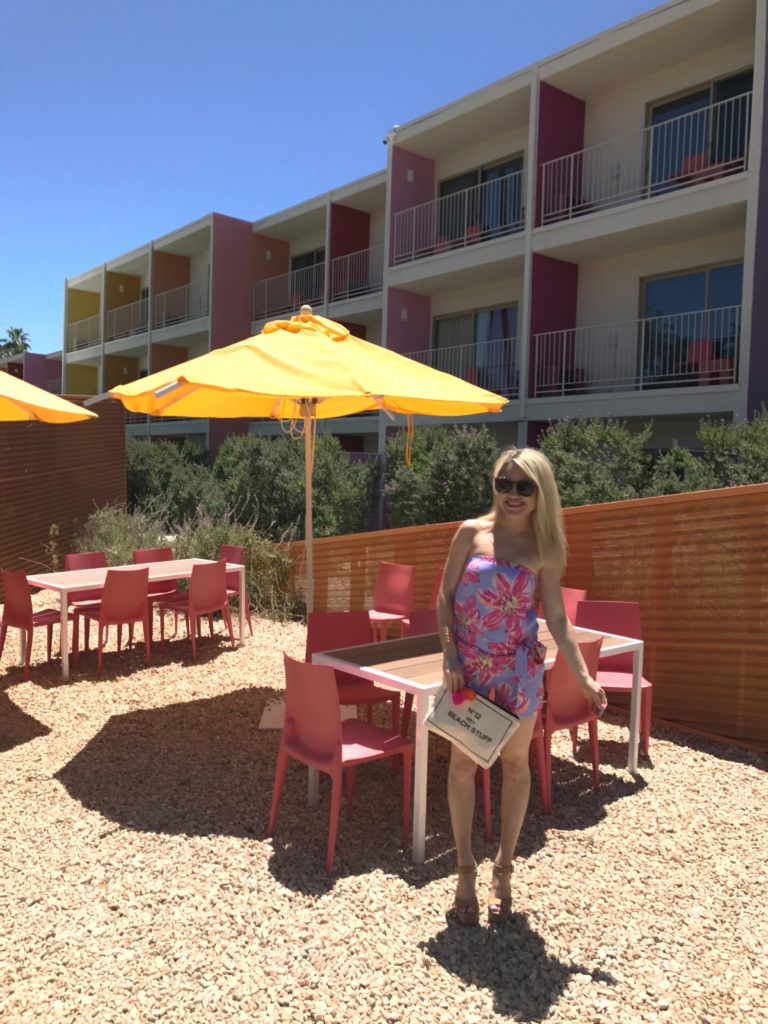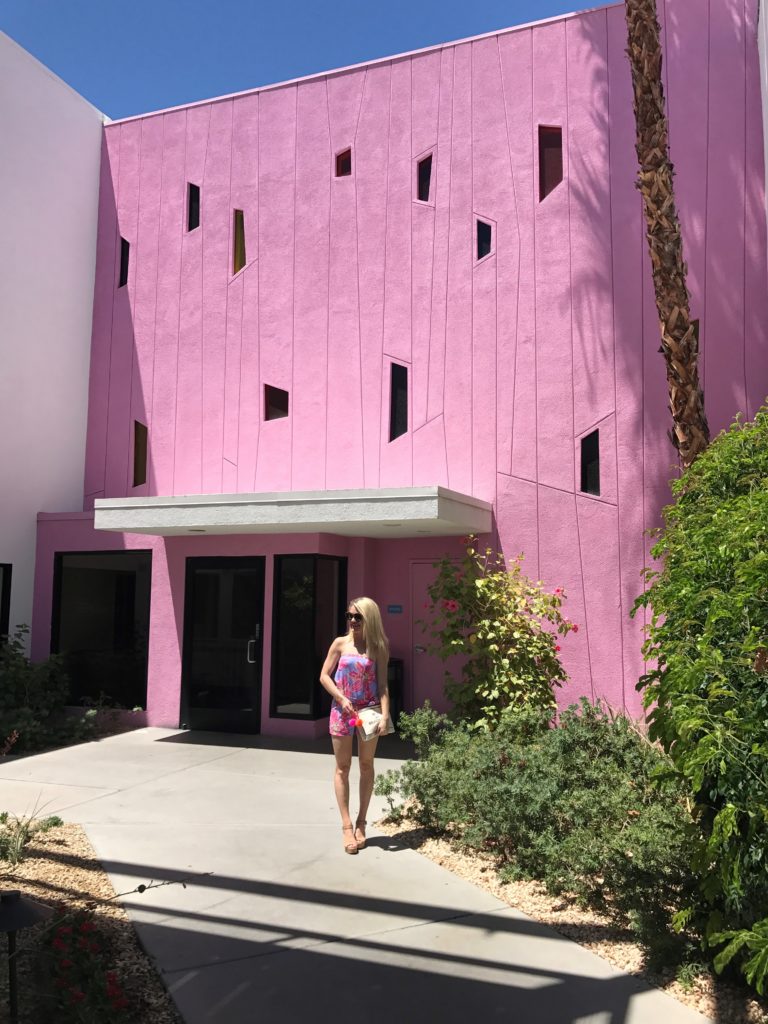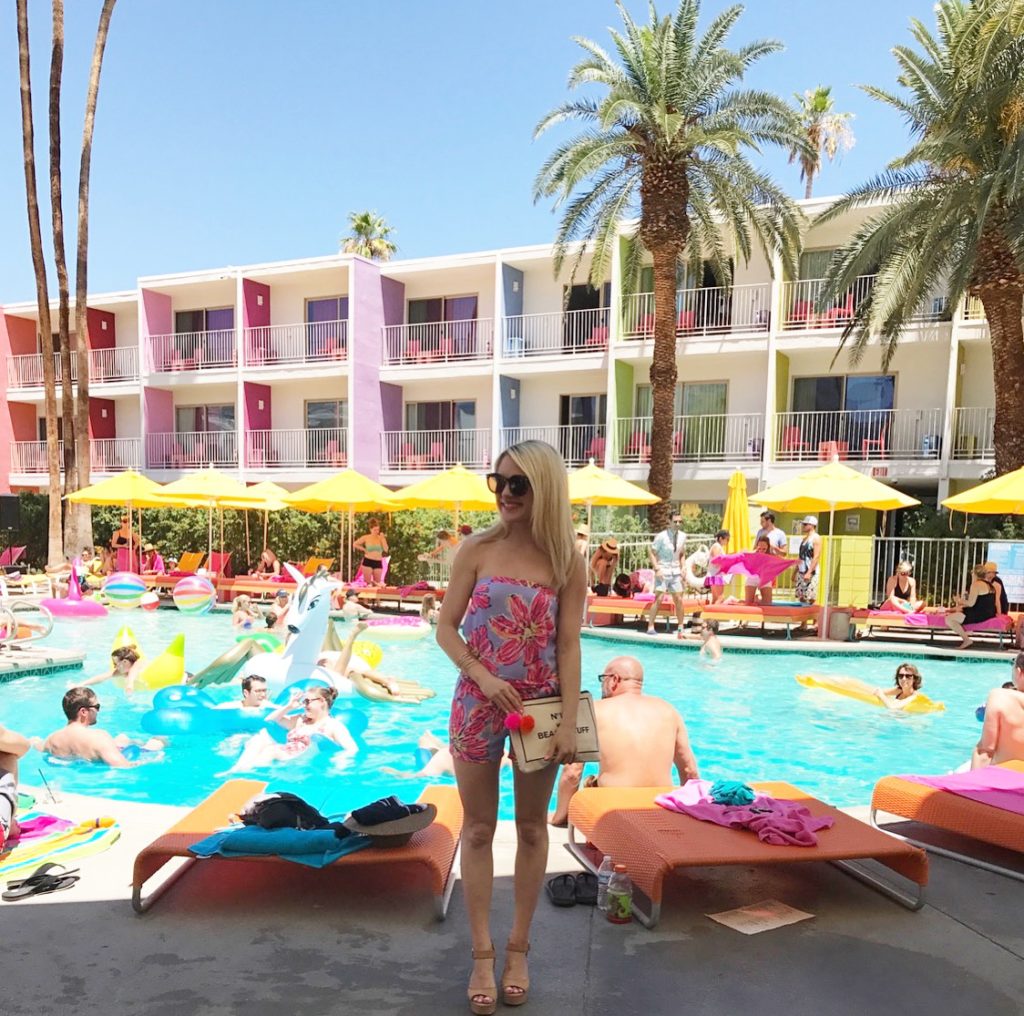 ROMPER Lilly Pulitzer | BAG Wet Beach Stuff | WEDGES Steve Madden | SUNGLASSES Karen Walker
 I have wanted to check out The Saguaro Palm Springs for awhile as I've seen it all over social media and it looked so cute and instagramable! I love all the bright colors with all of the colorful walls. It definitely was a party hotel so we only stayed for a short while. We were staying at the Ritz Carlton so we just stopped by for a quick lunch at El Jefe. The Saguaro Palm Springs is bumping – lots of music and super crowed pool area. If you are looking for a party scene in Palm Springs, this is it! It was a little too hectic for me, but it was fun to experience it for a day!
I've been wearing this romper a lot I picked up last season. I love the print and the bright colors. I also love beach clutches so I was so excited when I found this one. Perfect for holding all of your wet beach items. I have been wearing these wedges a lot as they go with everything for summer. Last year I was obsessed with a similar pair that I wore all over London and Paris.