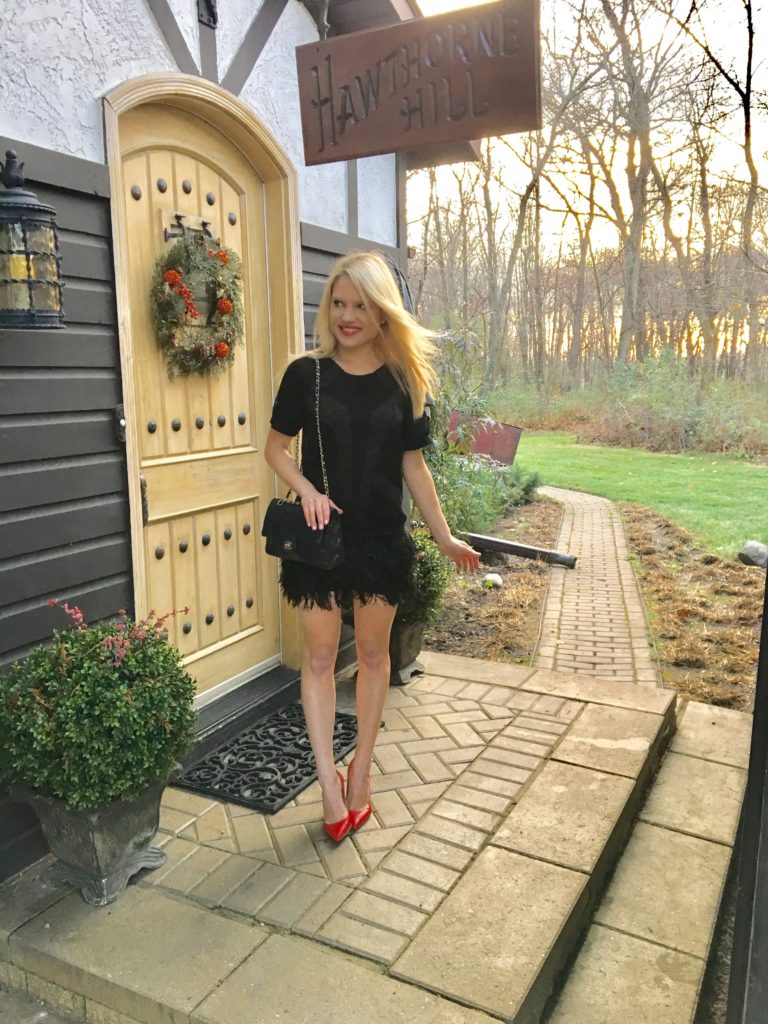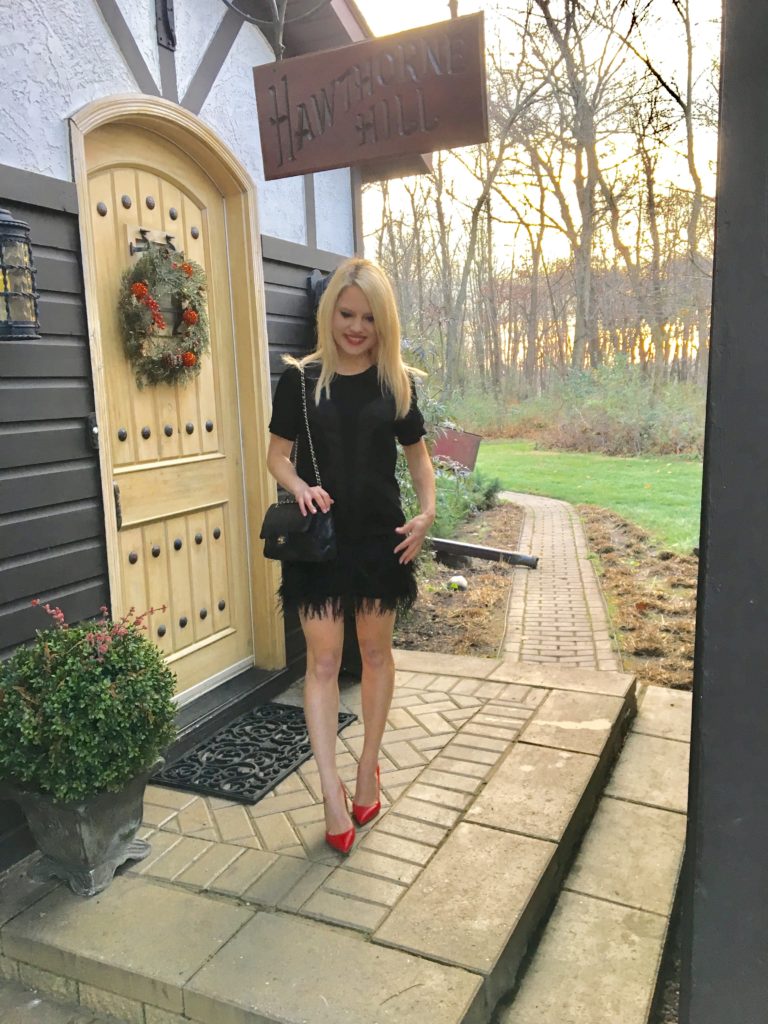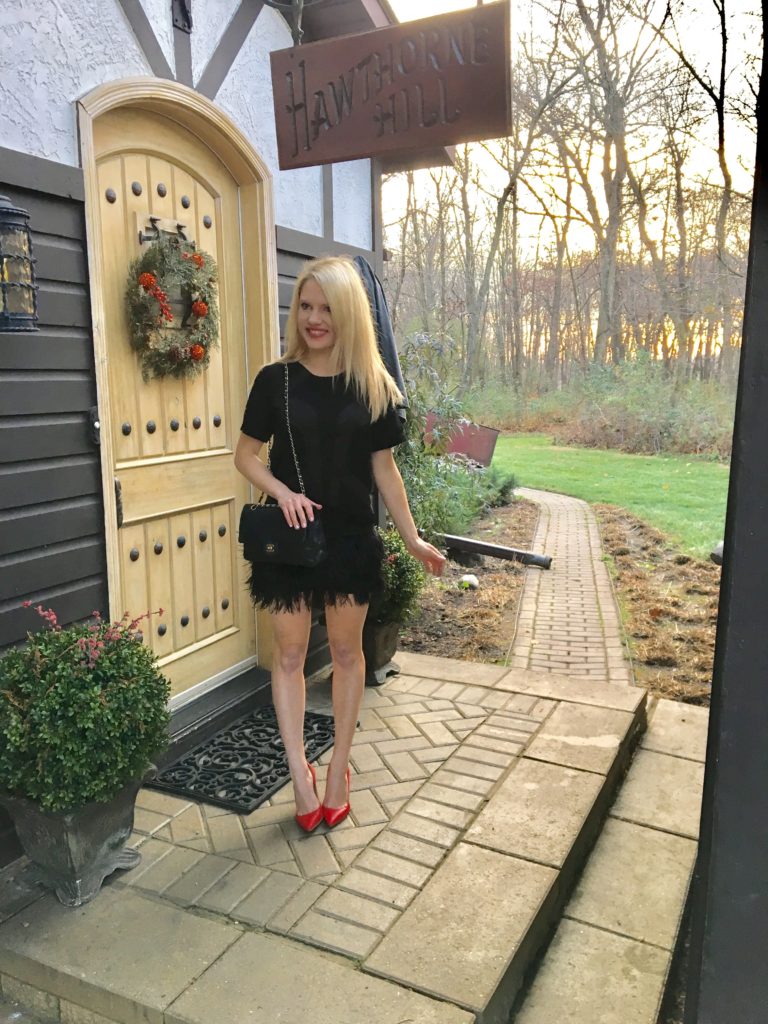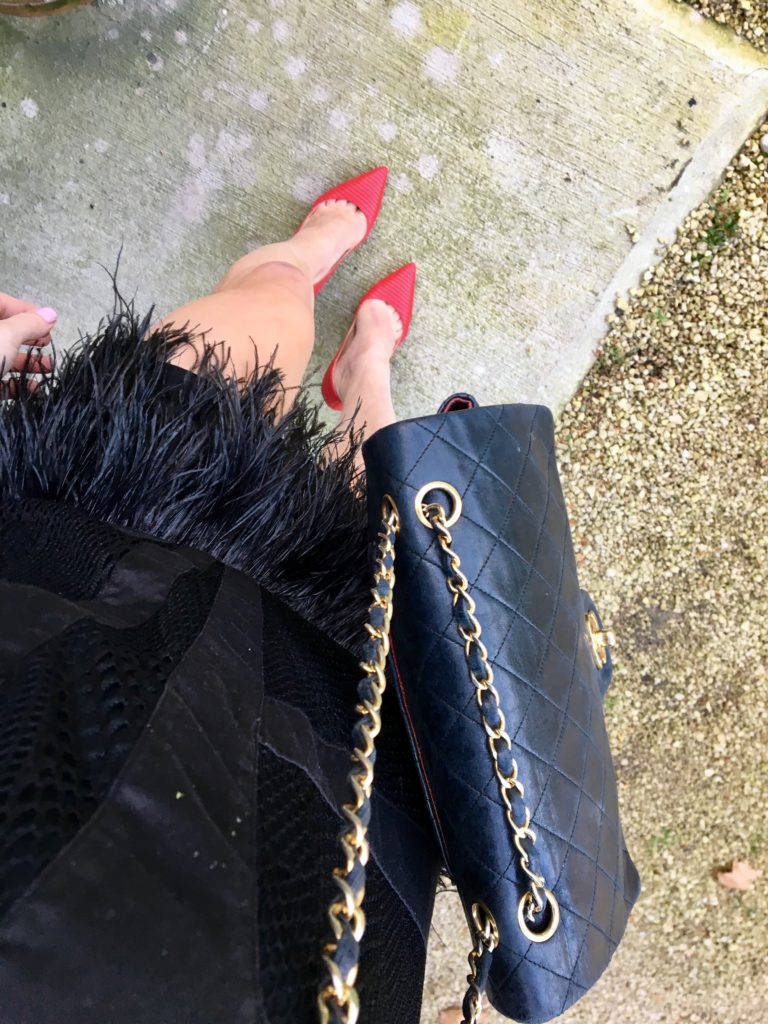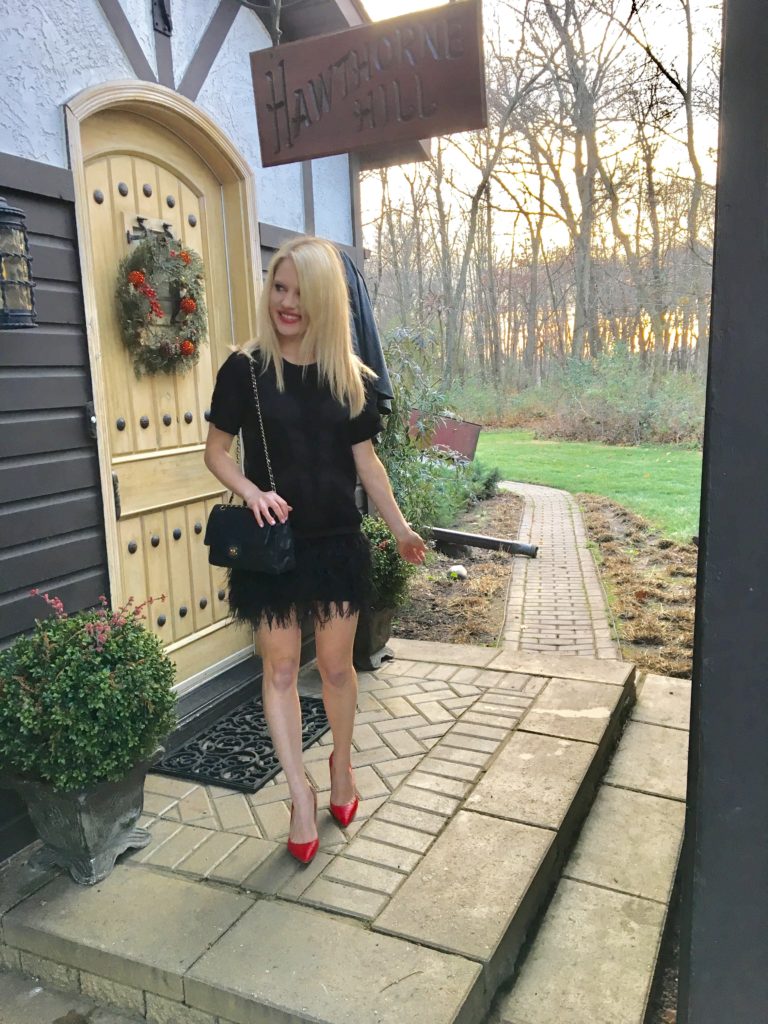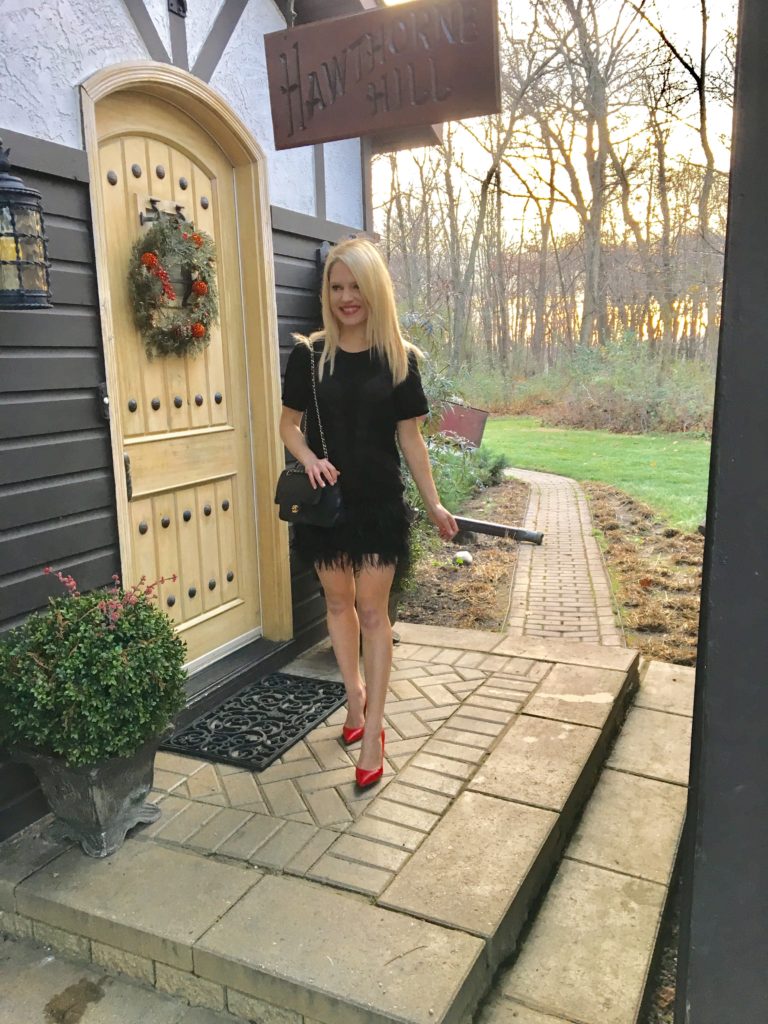 DRESS Robert Rodriguez | PUMPS Daya | BAG Chanel
Over the weekend I went to a little carriage house in Wisconsin. I was there a few weeks ago (in this post) and now it totally looks like Winter with all the bare trees. Now it just needs snow and I'll be sipping hot chocolates by the wood burning fireplace!
I wore this dress to dinner and I love the feather detail at the bottom. You can rent this dress via Rent The Runway for only $35! I love using this service with dresses especially because after you've worn it to one cocktail party it often gets hung towards the back of your closet afterwards. If you love feathers this season, another piece I'm eyeing is this blush feather top. It'd look so cute paired with a holiday skirt. I wanted to add a pop of color to this outfit so I slipped on these pumps for a bold red. Don't they look like ruby slippers?! They are under $80 and the perfect red color for upcoming holiday events!