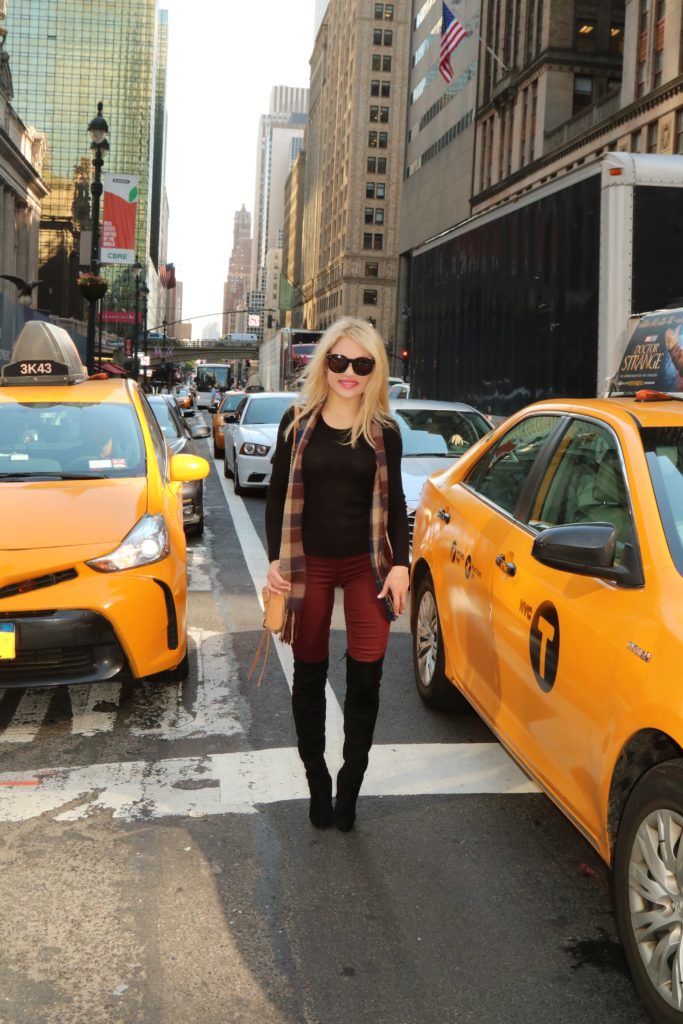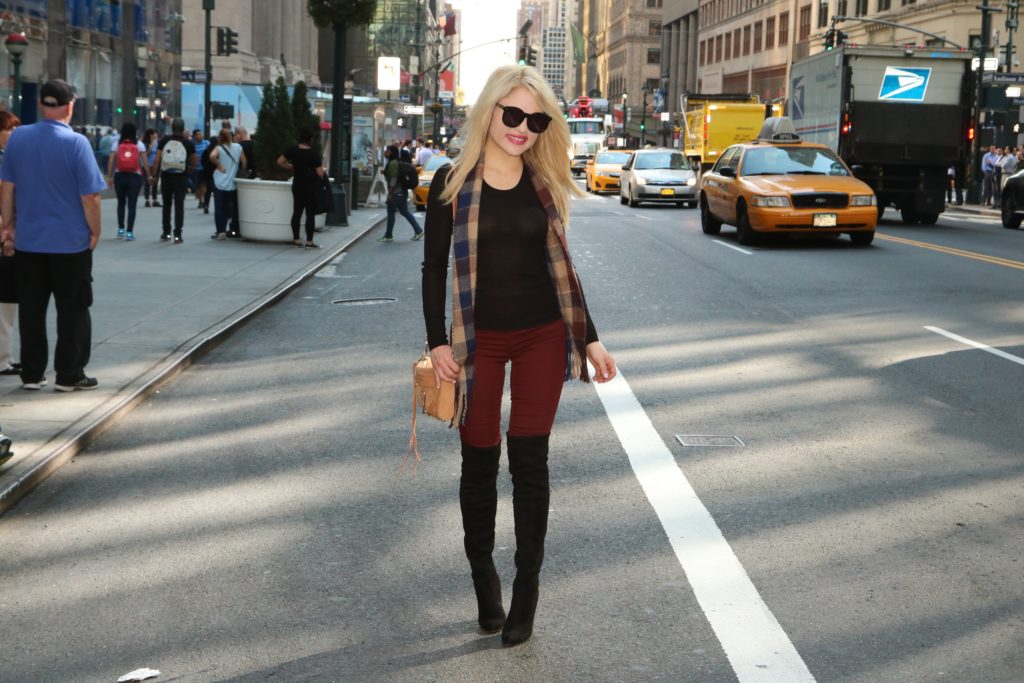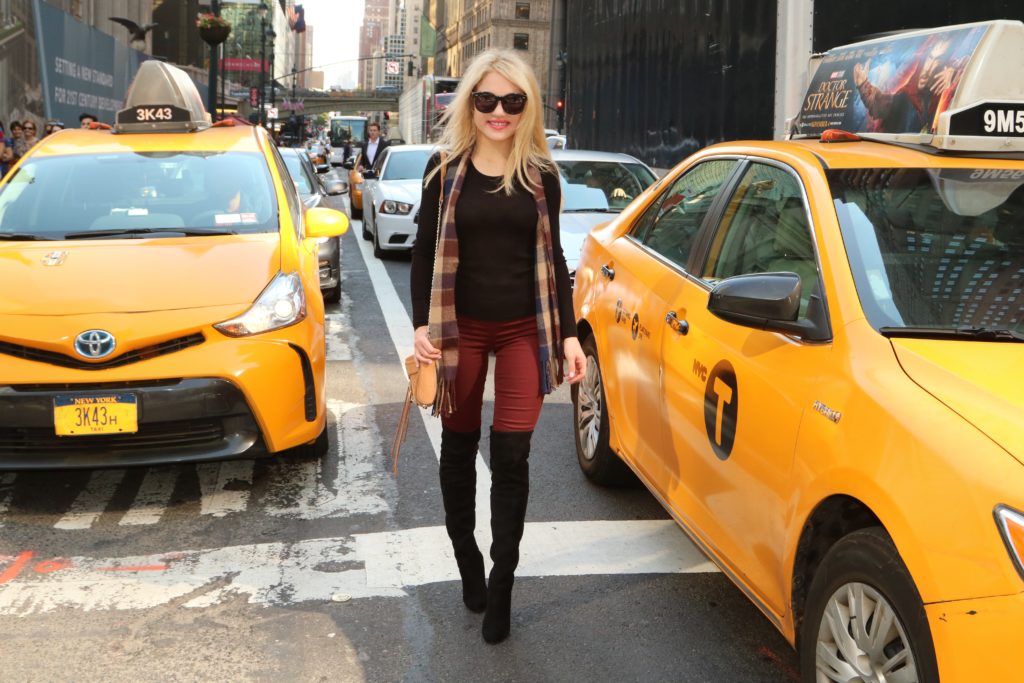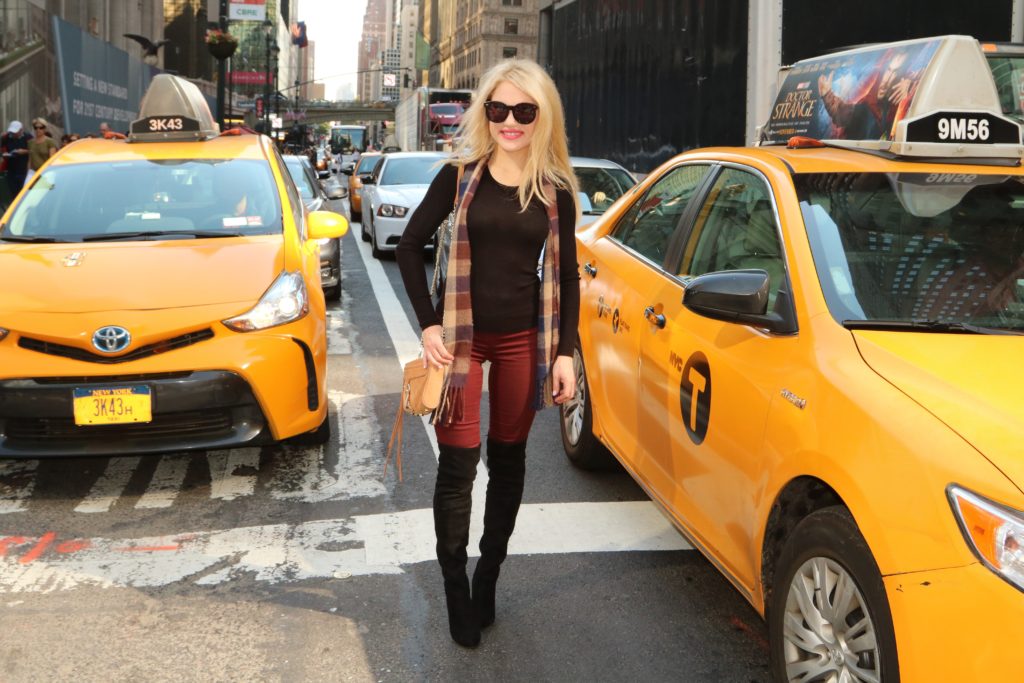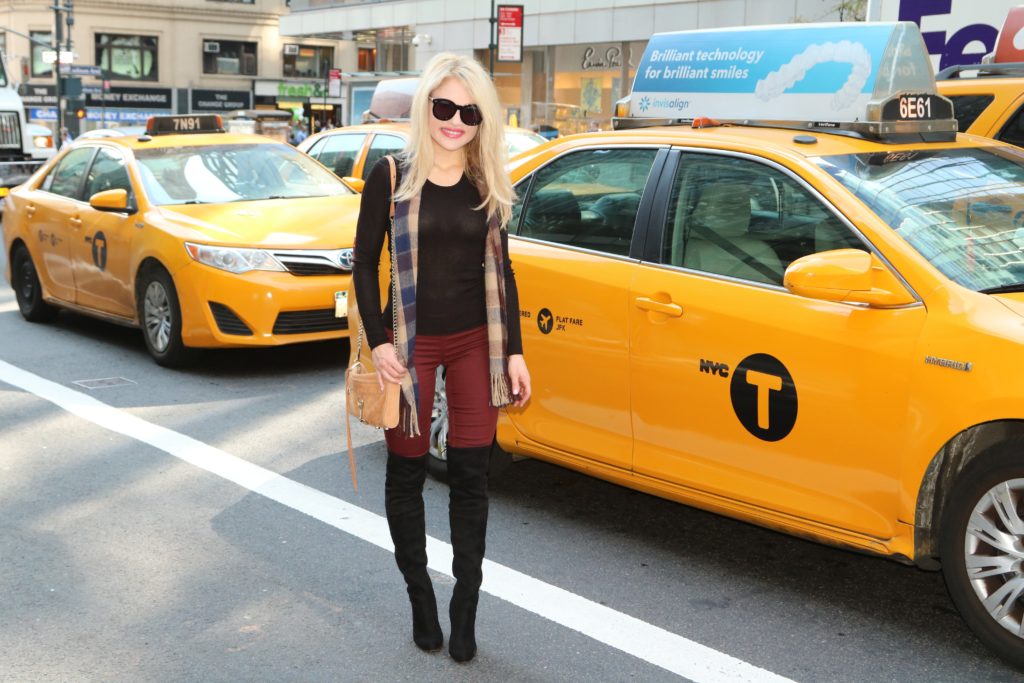 TOP ASOS | SCARF ASOS | LEGGINGS H&M $18! | BOOTS Steve Madden | BAG Rebecca Minkoff | SUNGLASSES Karen Walker
I wanted to add some color to my Fall wardrobe so I picked up these slim-fit leggings. They also come in 10 colors! I thought they looked cute with my check scarf. I also added other cute scarves and picks for Thanksgiving on my Holiday page.
I shot these pictures in midtown and the streets were flooded with people so that's why it looks like I'm walking in traffic! haha I try to shoot at times and places where there are less people but sometimes it's impossible living in Manhattan!!