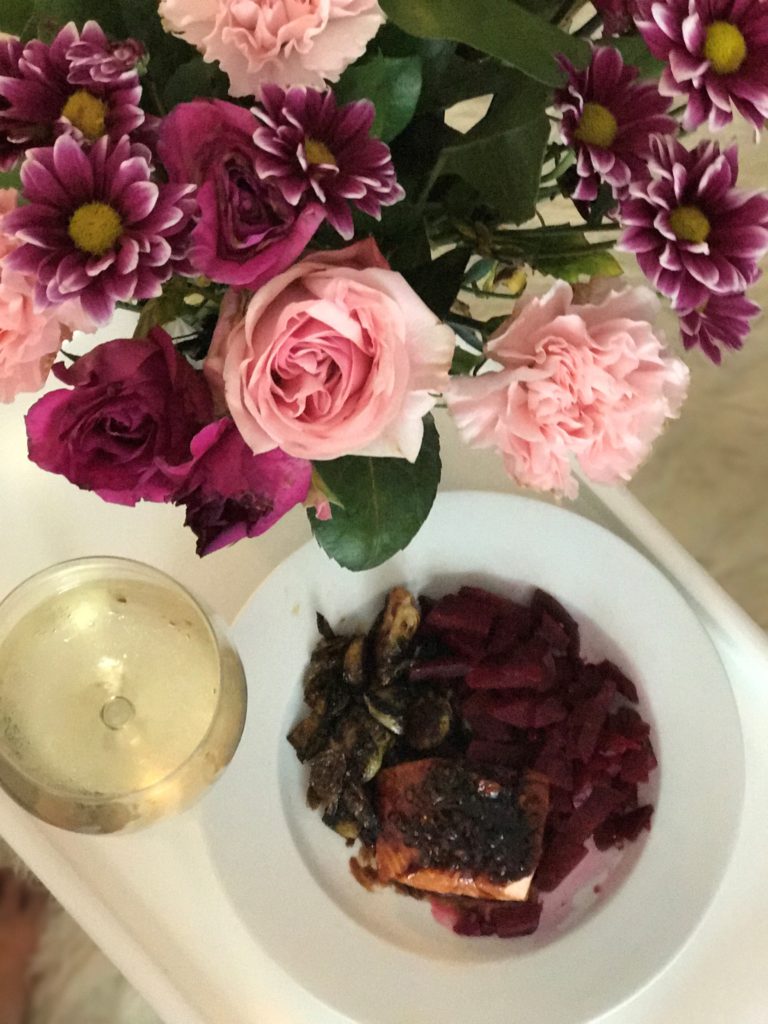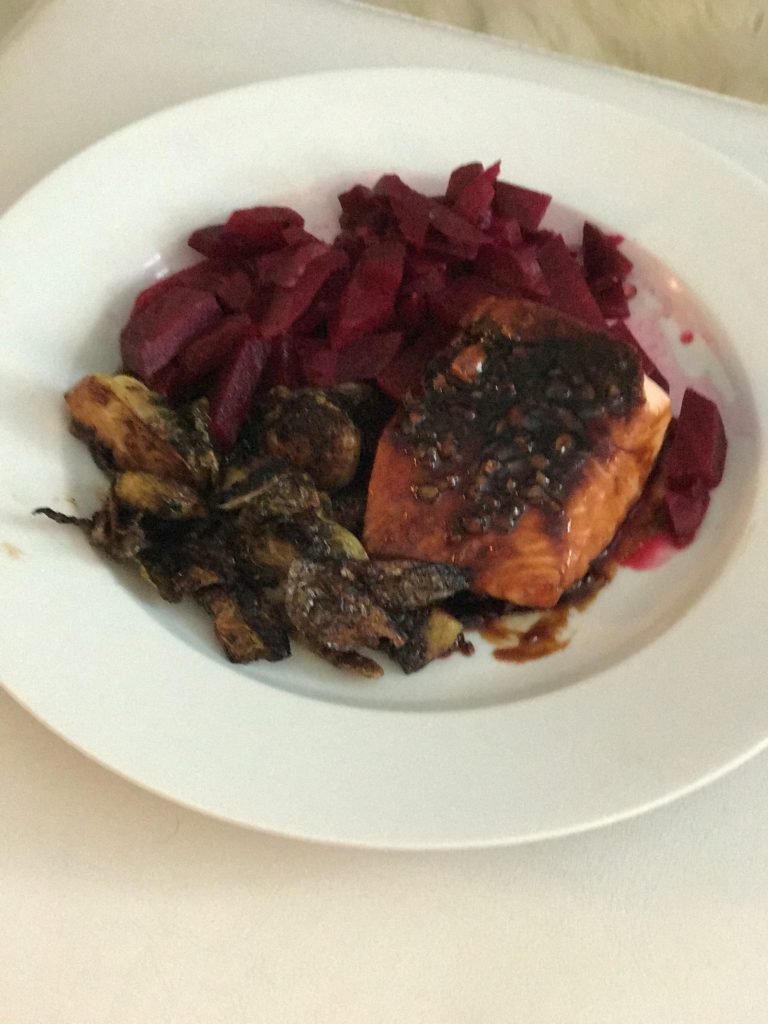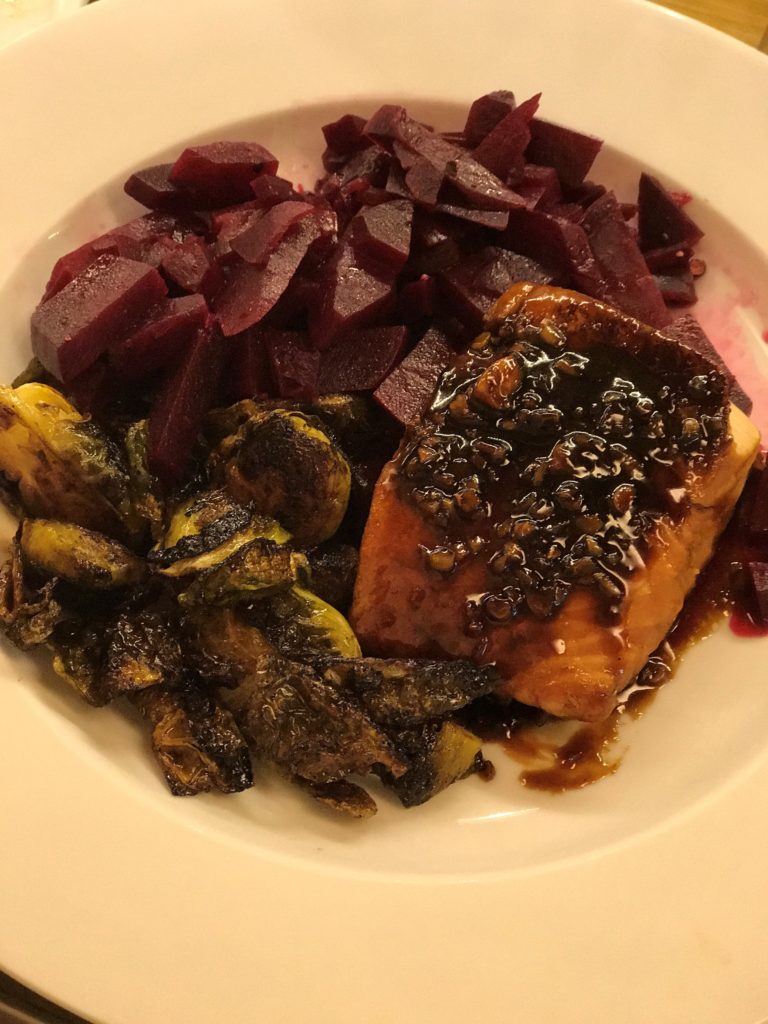 This is my absolute favorite salmon recipe! If you are looking for a delicious and healthy summer dish, this bourbon glazed salmon recipe is it! I have never liked rice so I added to sides of veggies which I'll also share the recipe! If you love it please comment your results below! For more of my favorite dishes visit my recipes page!
BOURBON GLAZED SALMON INGREDIENTS
3 tablespoons of bourbon
3 tablespoons of brown sugar
2 tablespoons of soy sauce
1 tablespoon of lime juice
1 tablespoon of ginger
3 garlic cloves
1/4 teaspoon of fresh pepper
1 pound salmon (for 2 people)
BOURBON GLAZED SALMON DIRECTIONS
Combine all of the ingredients in a zip lock bag and marinate in the refrigerator for 90 minutes. Heat a skillet and add the marinade and the salmon to the pan. Sear for 4 minutes on each side. I HATE over cooked fish so be careful not to over cook. Plate the fish and drizzle the marinade on top. The marinade should reduce and become thicker.
BRUSSEL SPROUTS INGREDIENTS
10 brussel spouts (I like small ones)
4 tablespoons of wine vinegar (really any vinegar)
1 teaspoon of sugar
BRUSSEL SPOUTS DIRECTIONS
Steam brussel spouts until they are no longer super hard, but not too soft (about 15 minutes). Over medium-high heat combine brussel spouts to pan so they start burning. Slowly add in wine vinegar and sugar to taste. I like mine browned so I burn them a little to give them that caramelized flavor.
BEETS INGREDIENTS
2 beets
Juice from 1 lemon
1 tablespoon of coconut oil (or another kind of oil, but I like coconut oil for cooking, my hair and skin!)
Pepper to taste
BEETS DIRECTIONS
I don't have the best knife skills so I like to steam the beets for about 20 minute (or until soft) before I cut them. If you don't have a steamer you can just boil them. Then use a colander to rise them with cold water because they will be hot! Once they are cool enough to handle, use your finger to remove the peal and then cube them. In a bowl add the beets, lemon juice and gently mix. Add pepper to taste.
KITCHEN ESSENTIALS