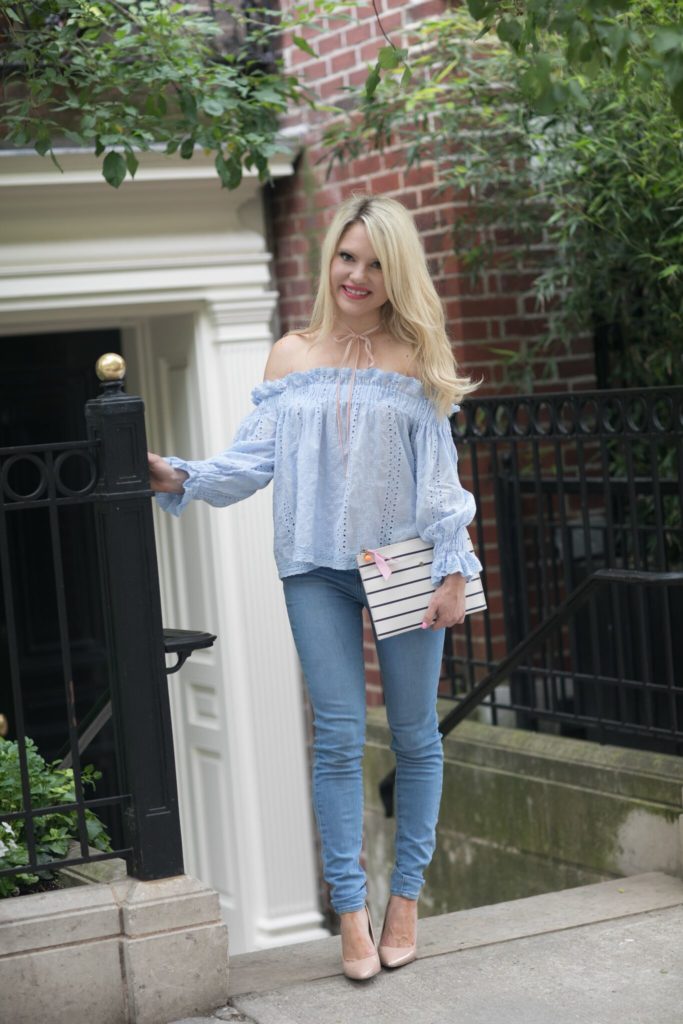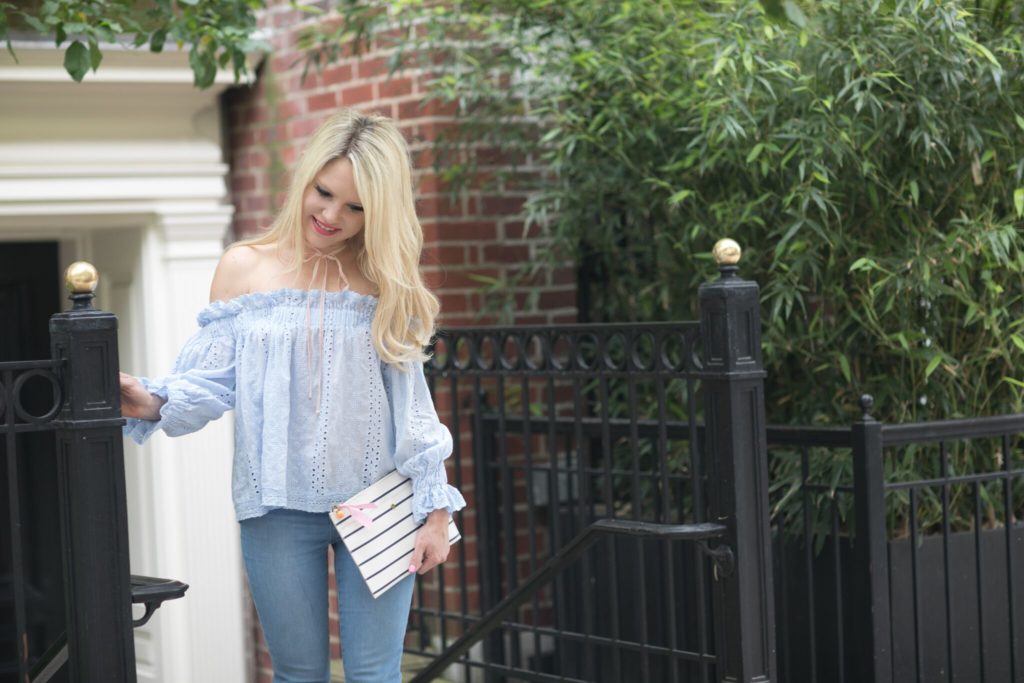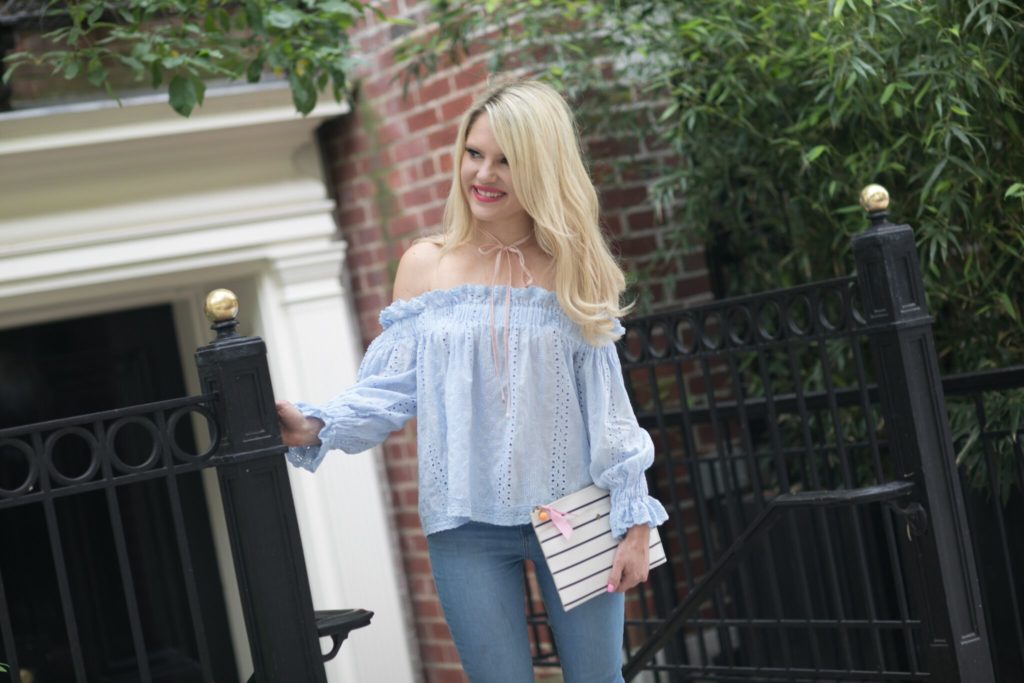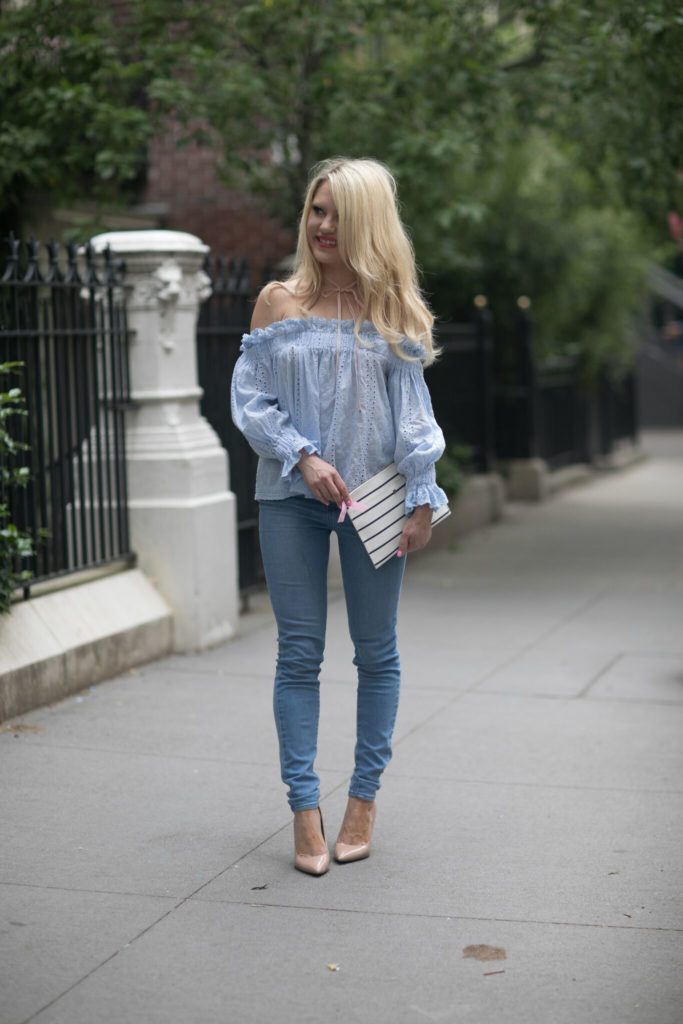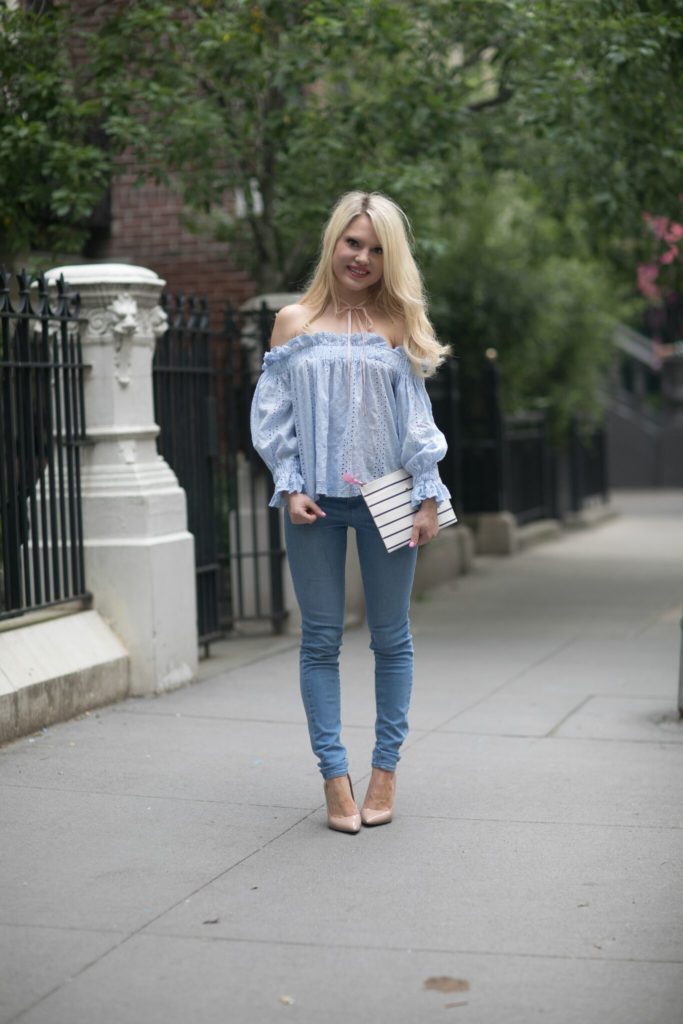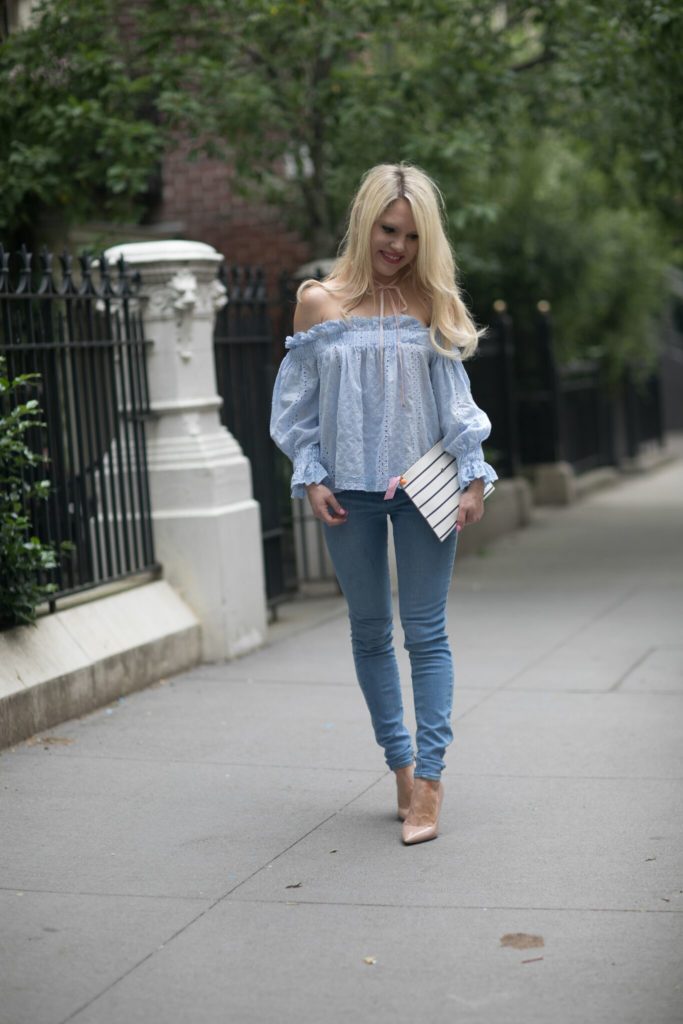 TOP Endless Rose | NECKLACE H&M | DENIM Topshop | PUMPS Steve Madden | BAG J.Crew
New York Fashion Week has finally come to an end! This year was so goooood! I especially loved Zimmermann and Leanne Marshall. I have never said this before both literally I wanted EVERYTHING from their show. It was incredible with floral prints, high necklines, flowy arms and striking shoulders. And the Leanne Marshall show was full of bright colors and flowy dresses. I also loved Rebecca Minkoff because of her intimate setting in her store and her see now/shop now concept! This is changing the fashion world to be able to shop fashion now rather than waiting for it to hit stores.
I love this easy blues on blues outfit with an off shoulder top and skinny jeans. I've always been a big fan of Endless Rose (here are some posts I've done in their clothes). This top has such cute details and I love the loose sleeves. I have been wearing these jeans for years and still LOVE them! They are so comfortable, stretchy and flattering. Also super affordable an have lasted me many seasons. I wear them almost daily, even when I'm not shooting.