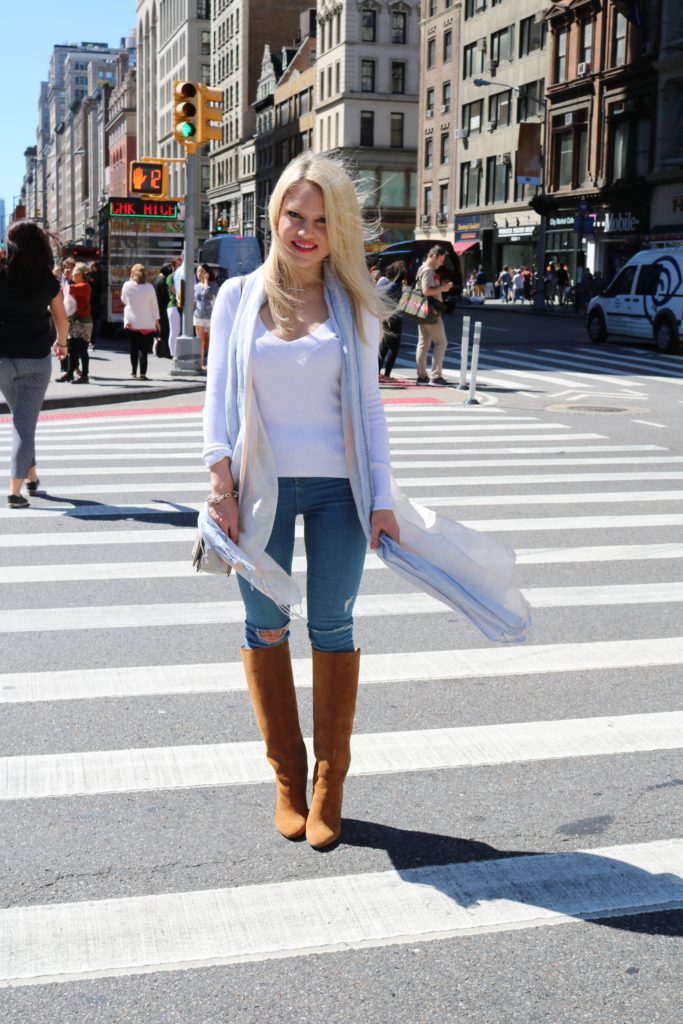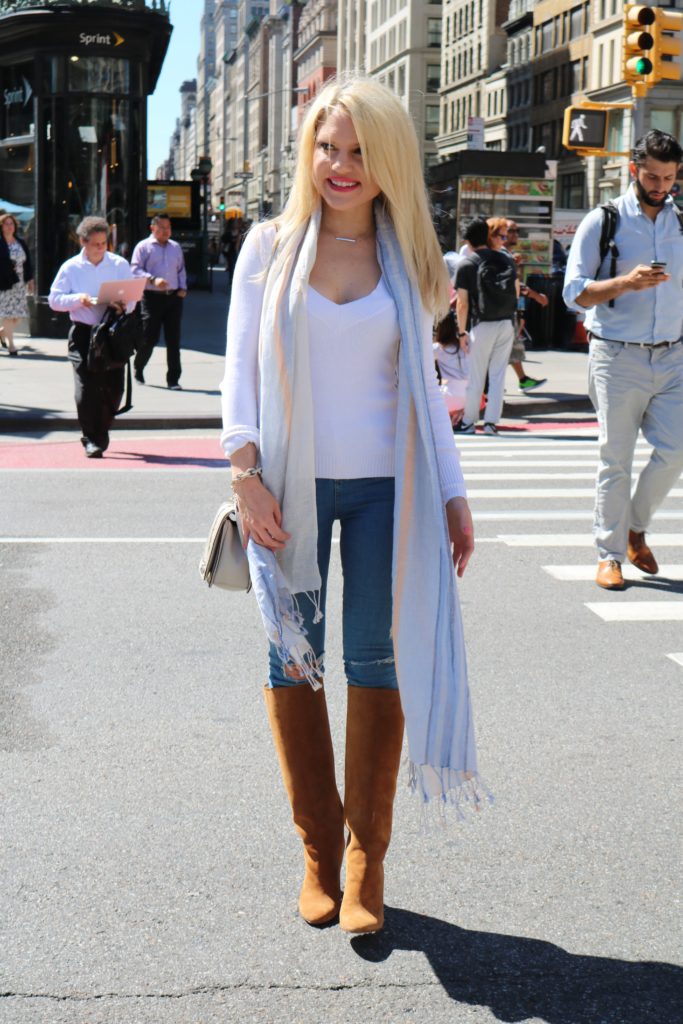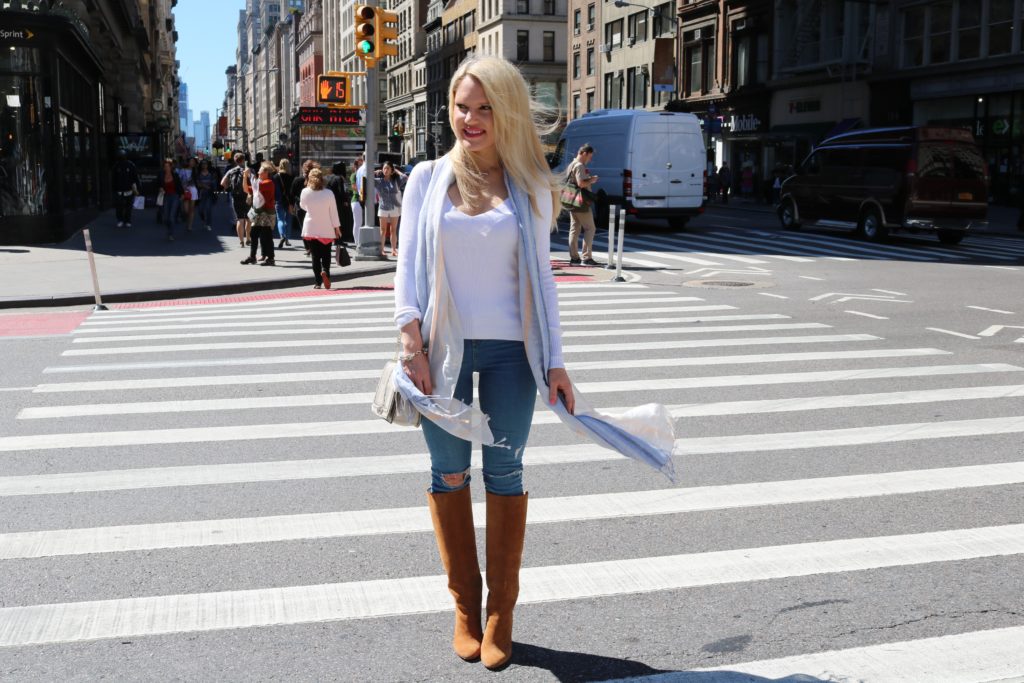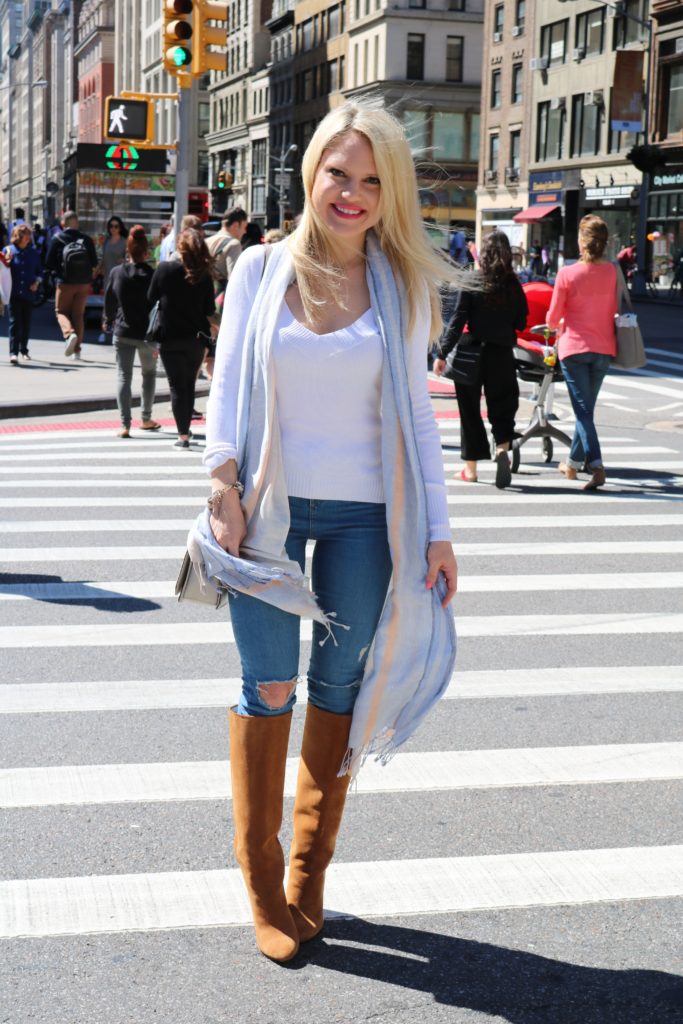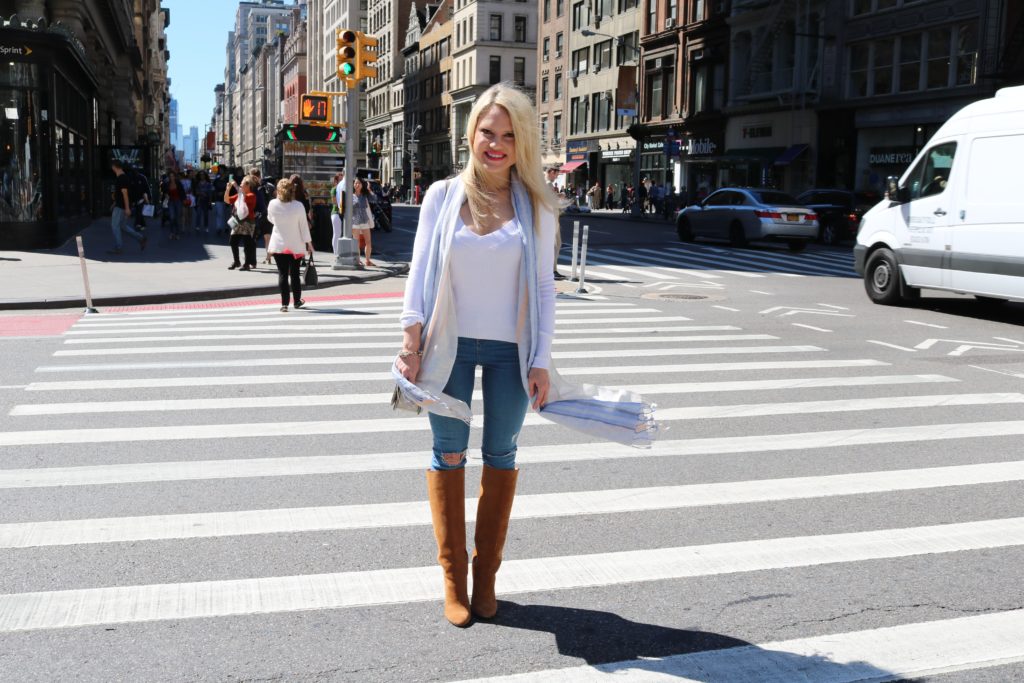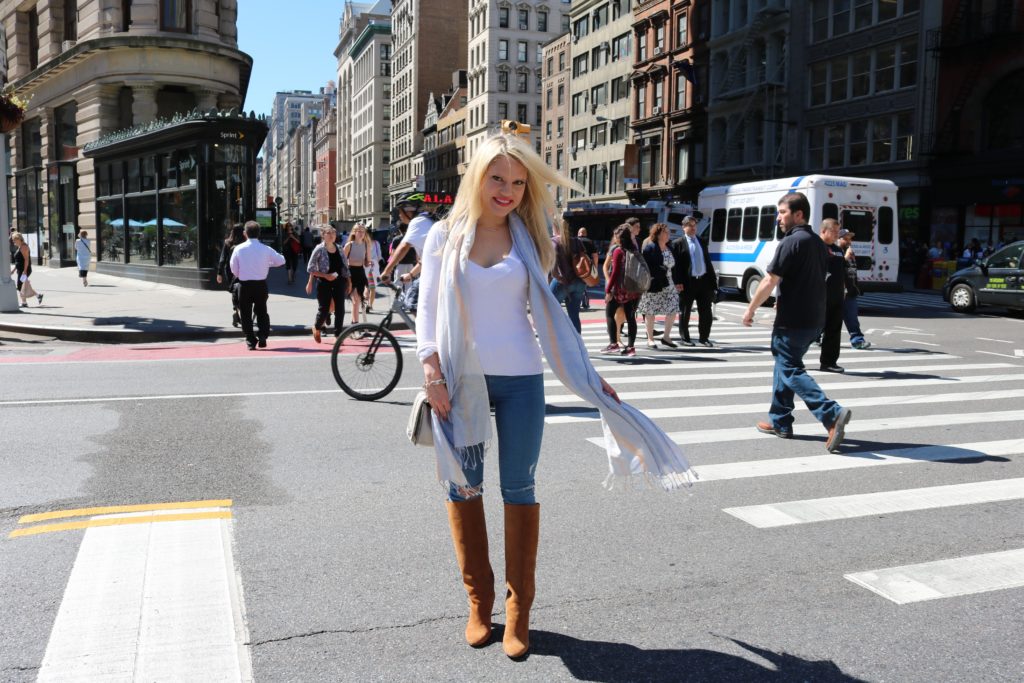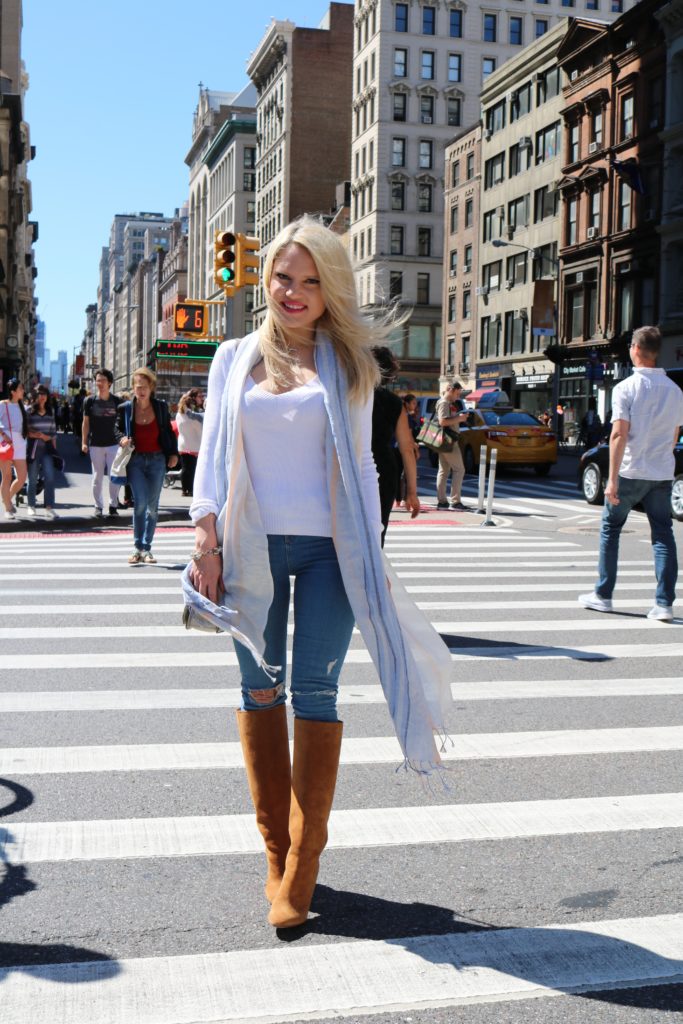 SCARF Club Monaco also available here | TOP ASOS | DENIM Topshop | BOOTS Club Monaco | BRACELET Bauble Bar | BAG Rebecca Minkoff
I have been really into neutrals lately and I was trying to find the perfect outfit to wear with this multi-color scarf to add a little color. I love mixing blues and tans, the color combo is so light and pretty for Fall. I also like the fringe at the bottom and that it's ultra-light. I mean, it has been in the 80's this October in the city!
I'm looking forward to the weekend as I'm heading to Chicago and a cute little town in Wisconsin. I'm going to be meeting up with some friends and hoping to go to a pumpkin patch as I can't do that in the city!