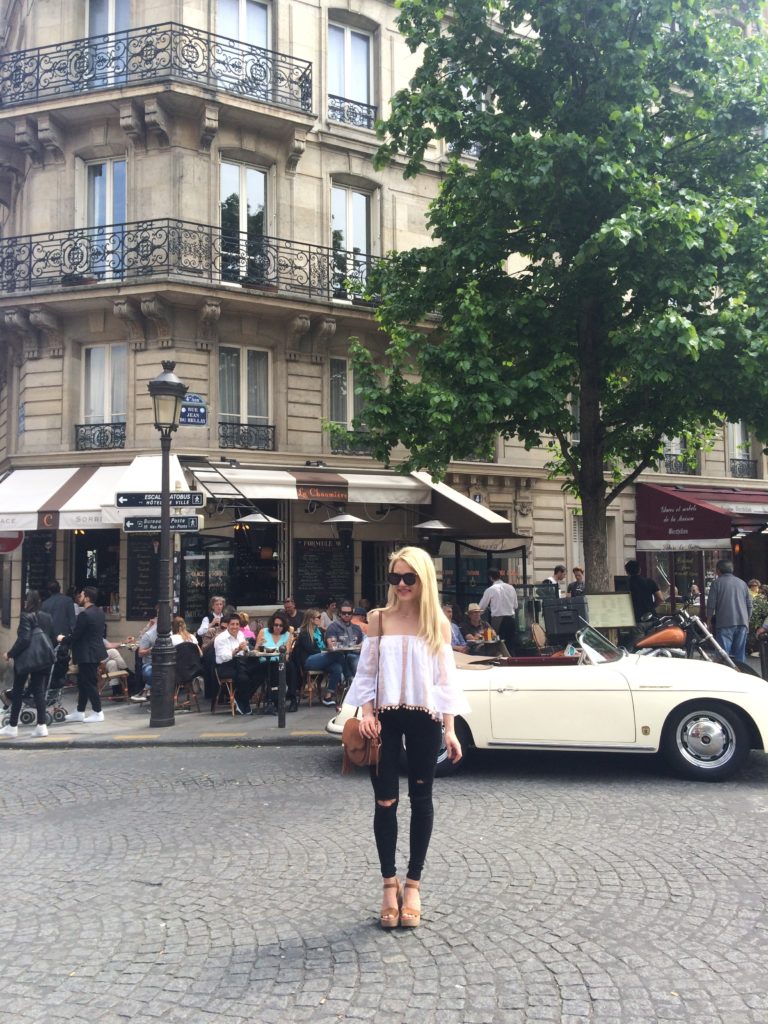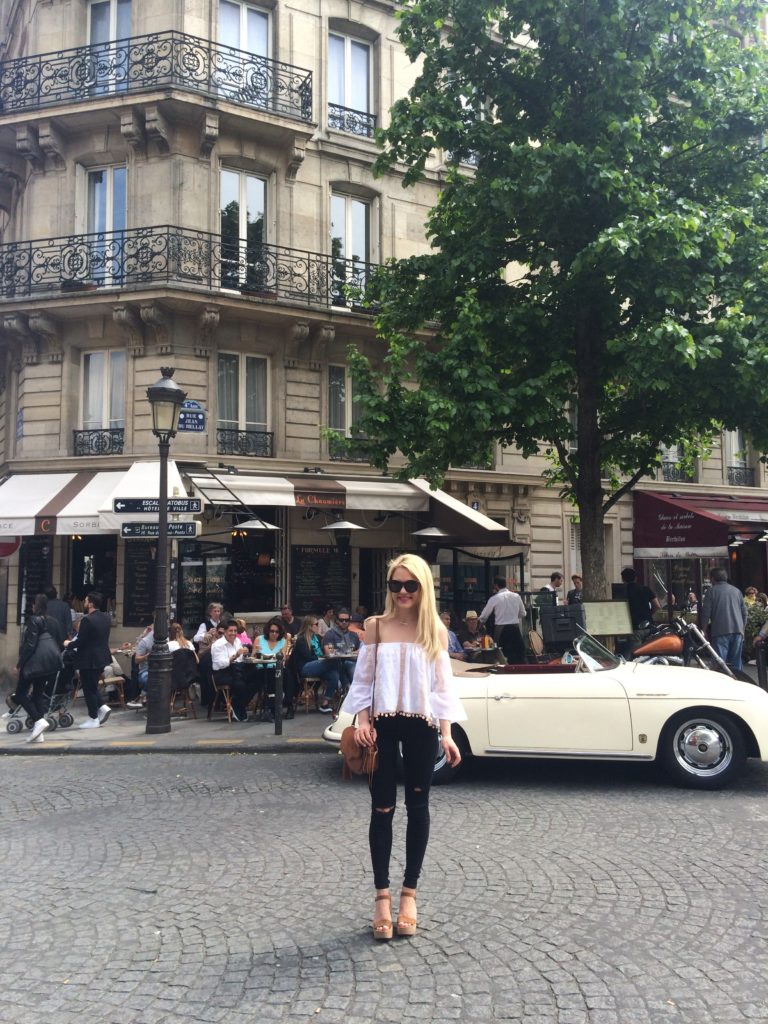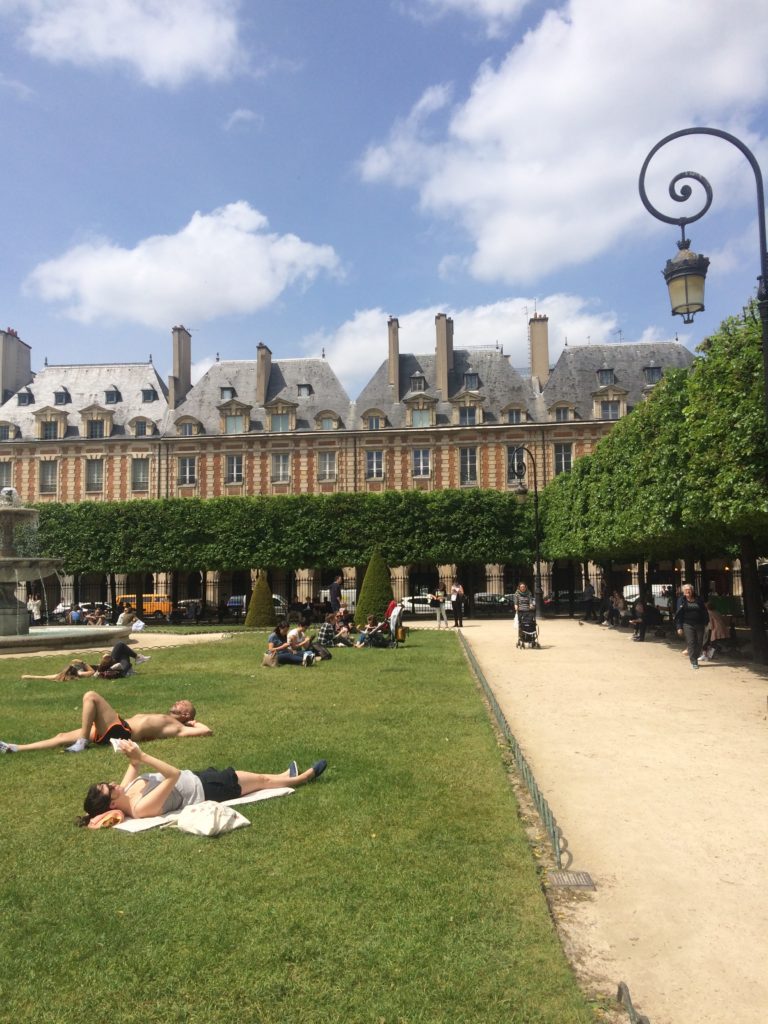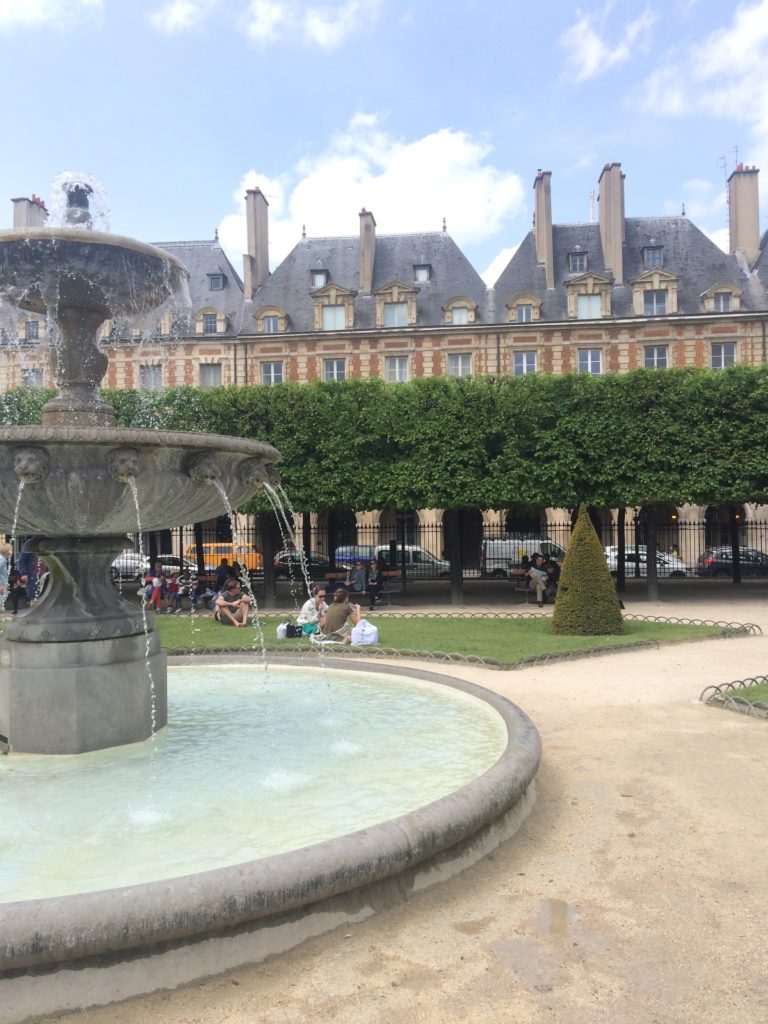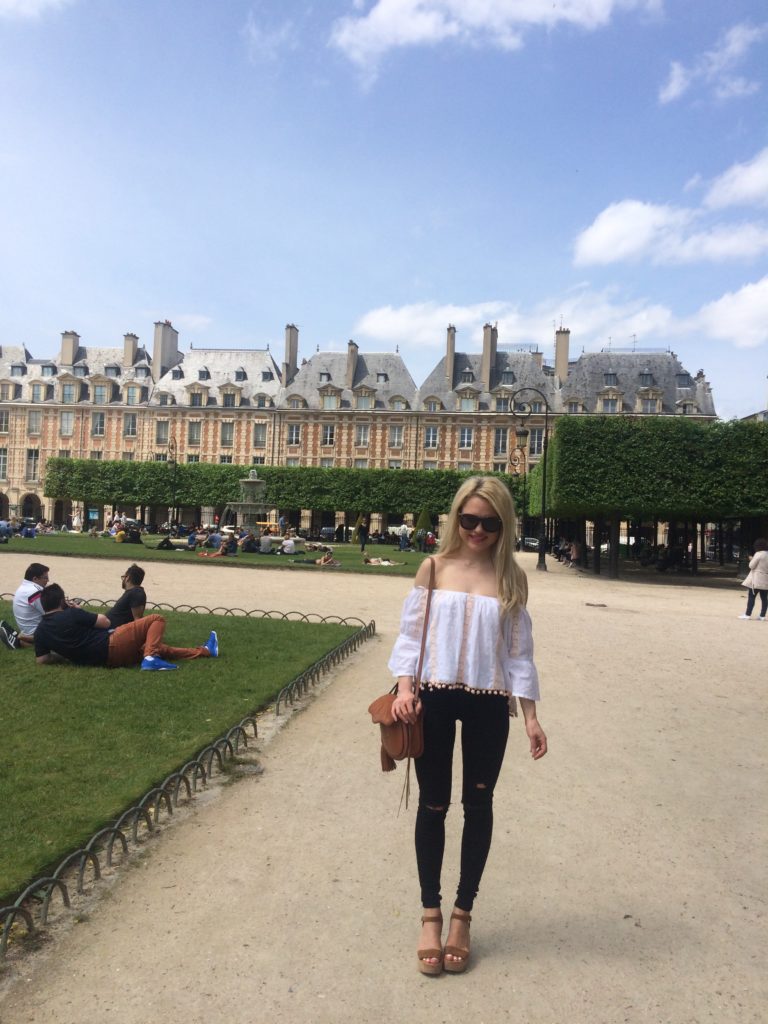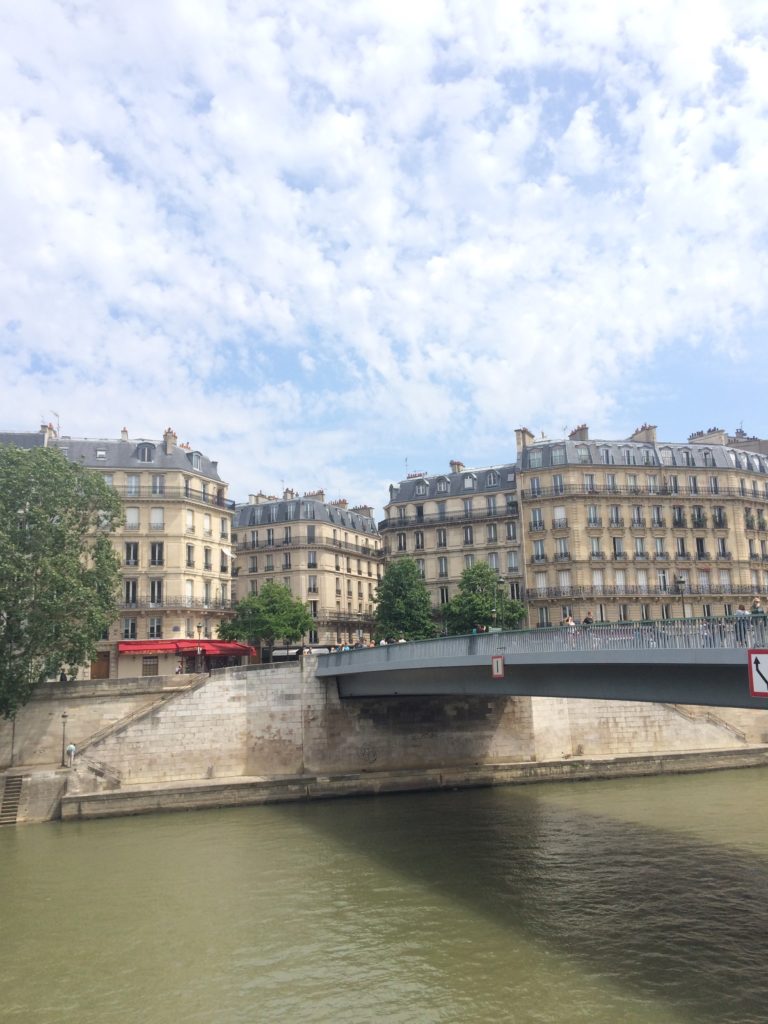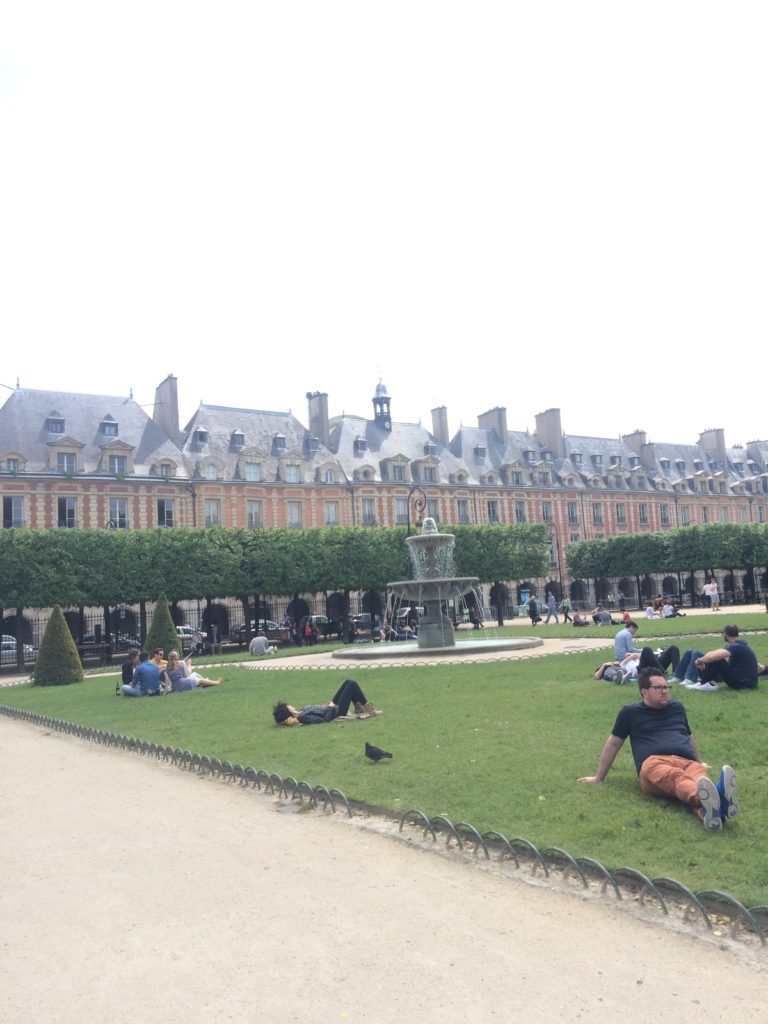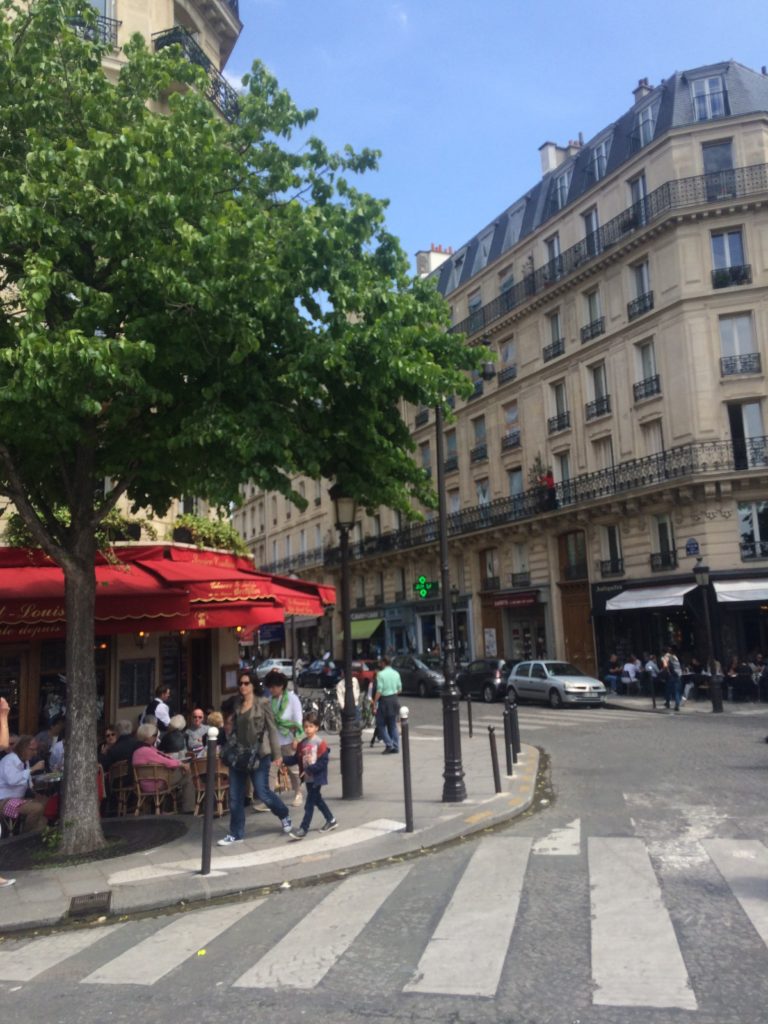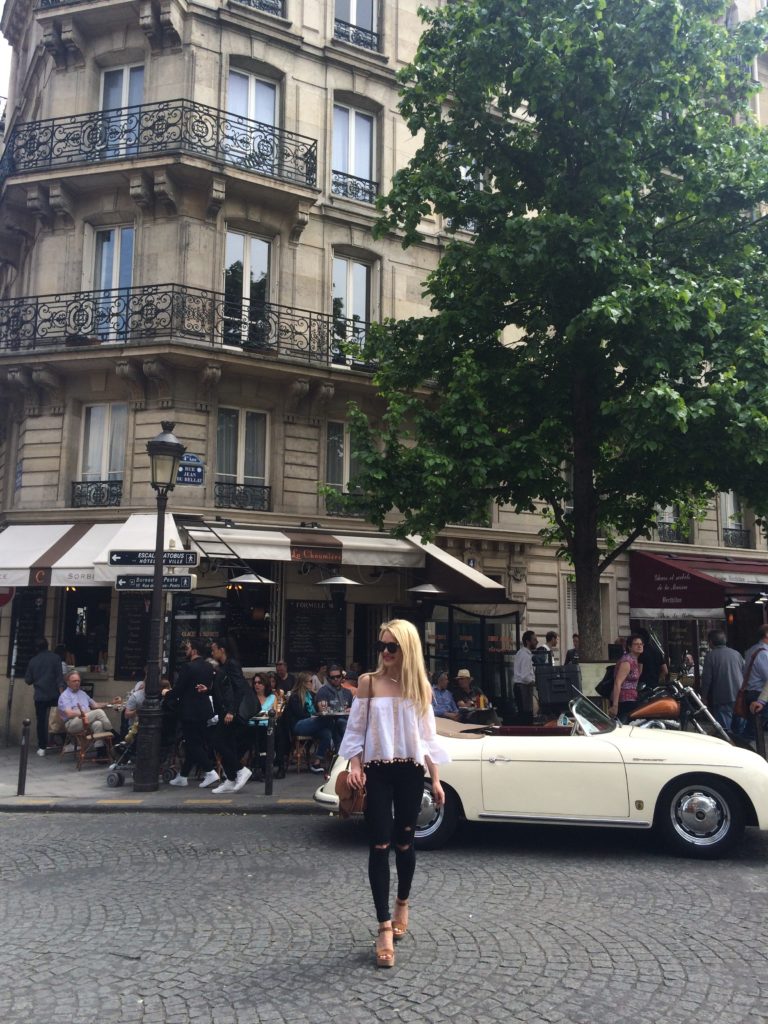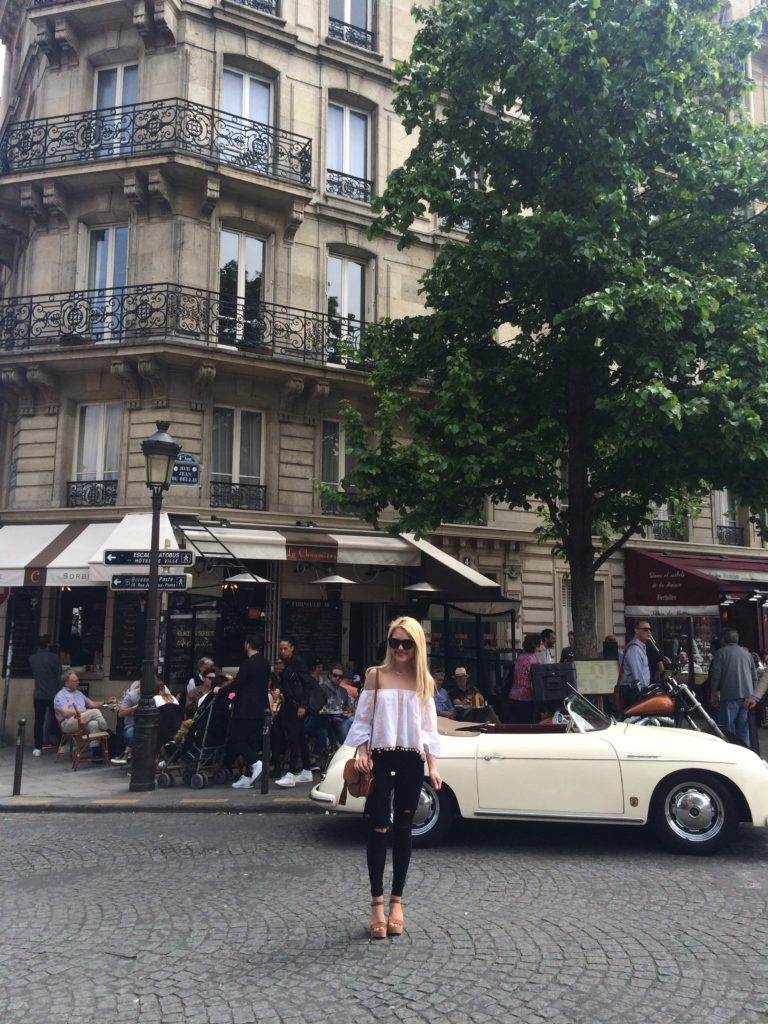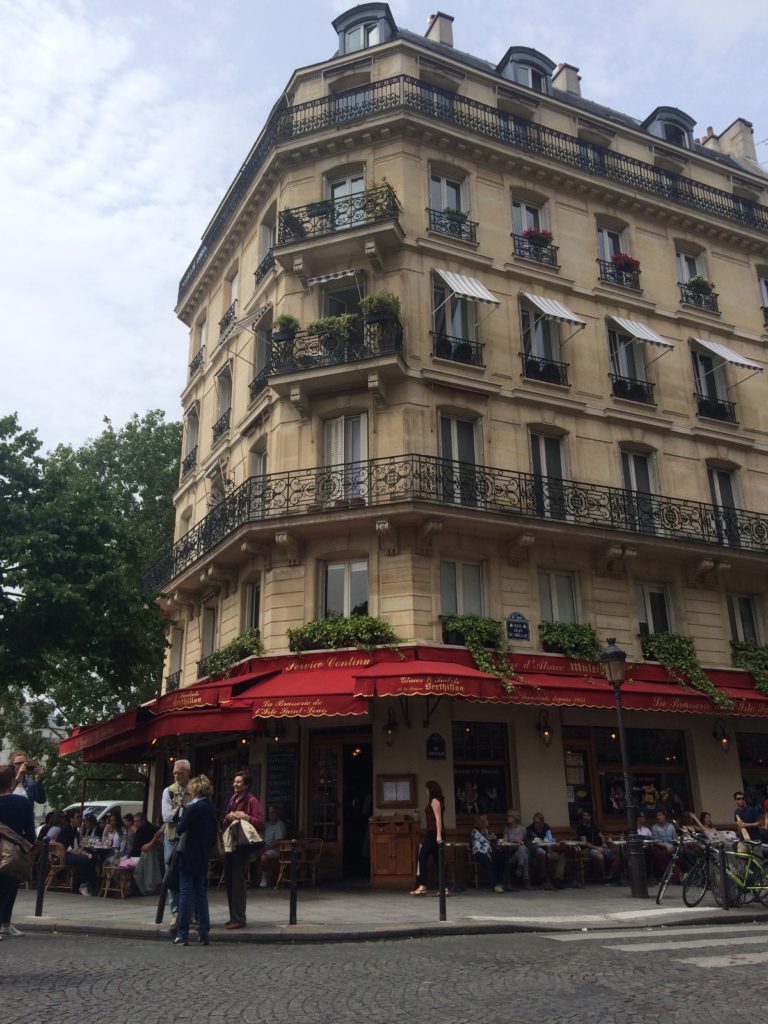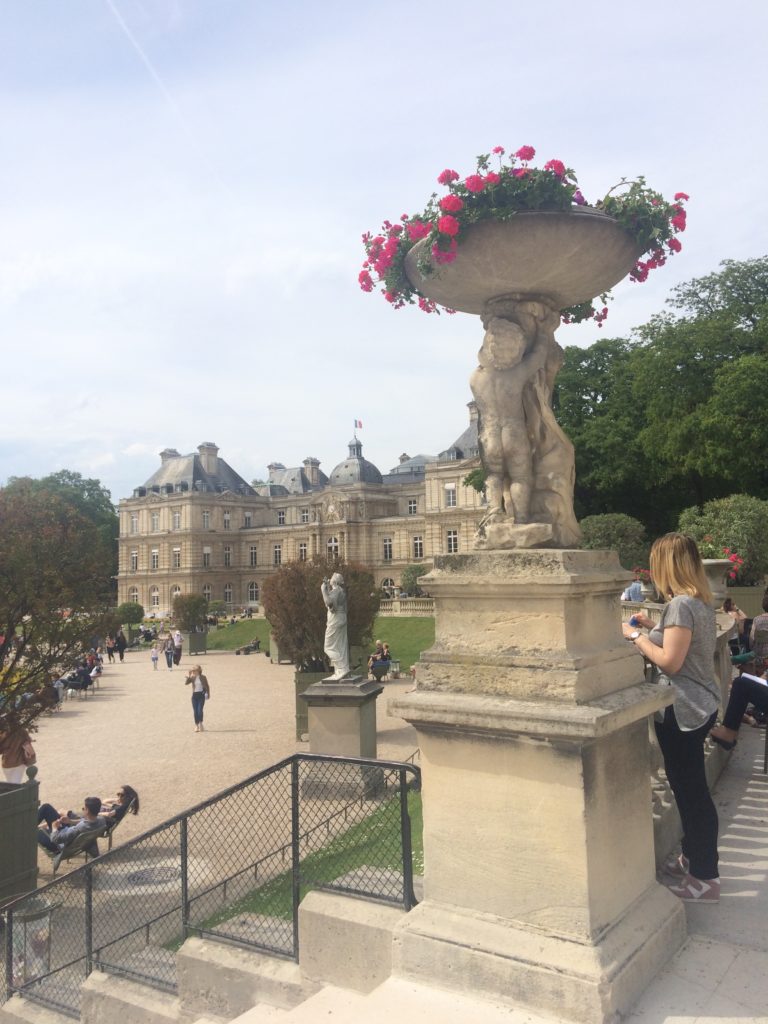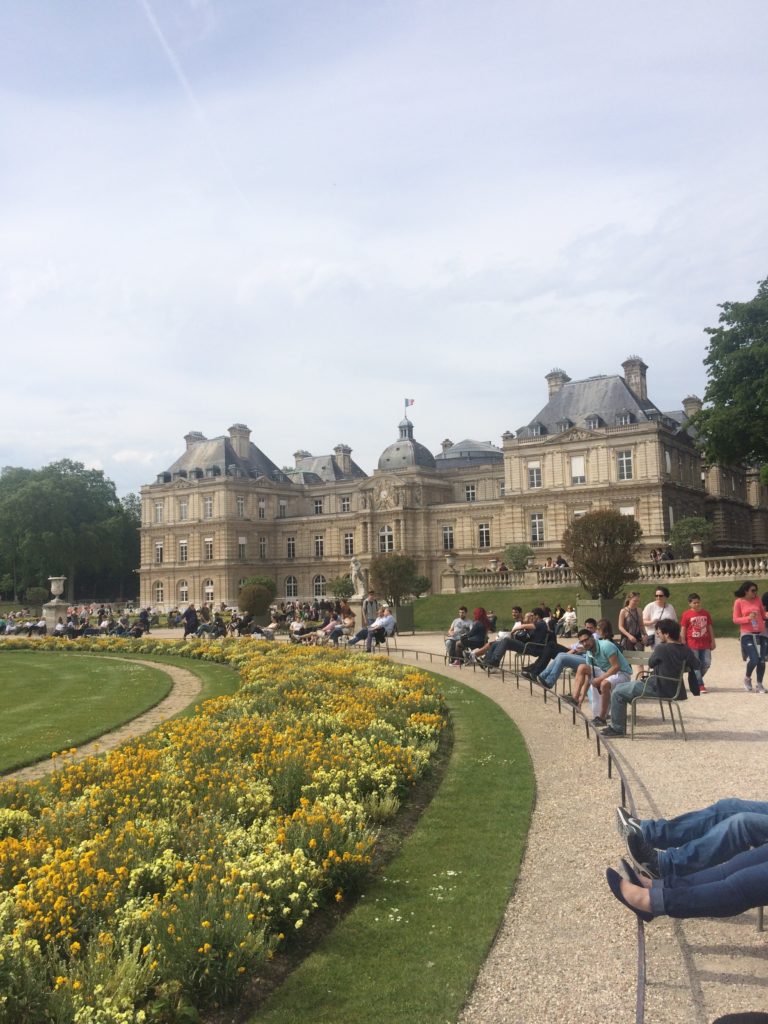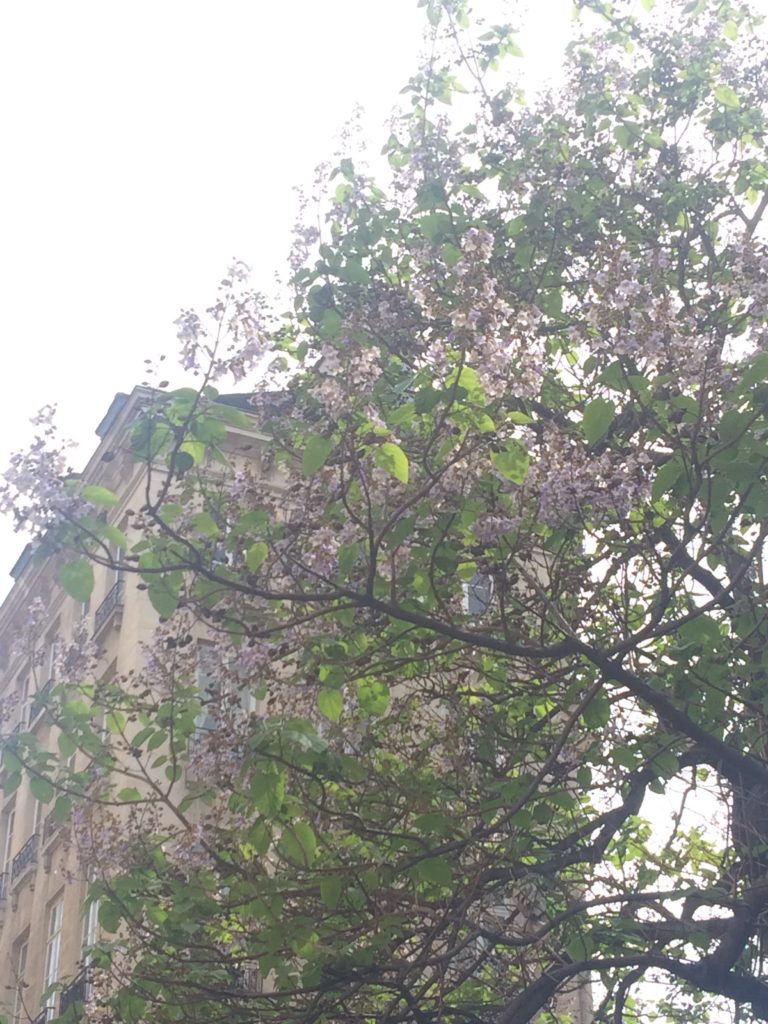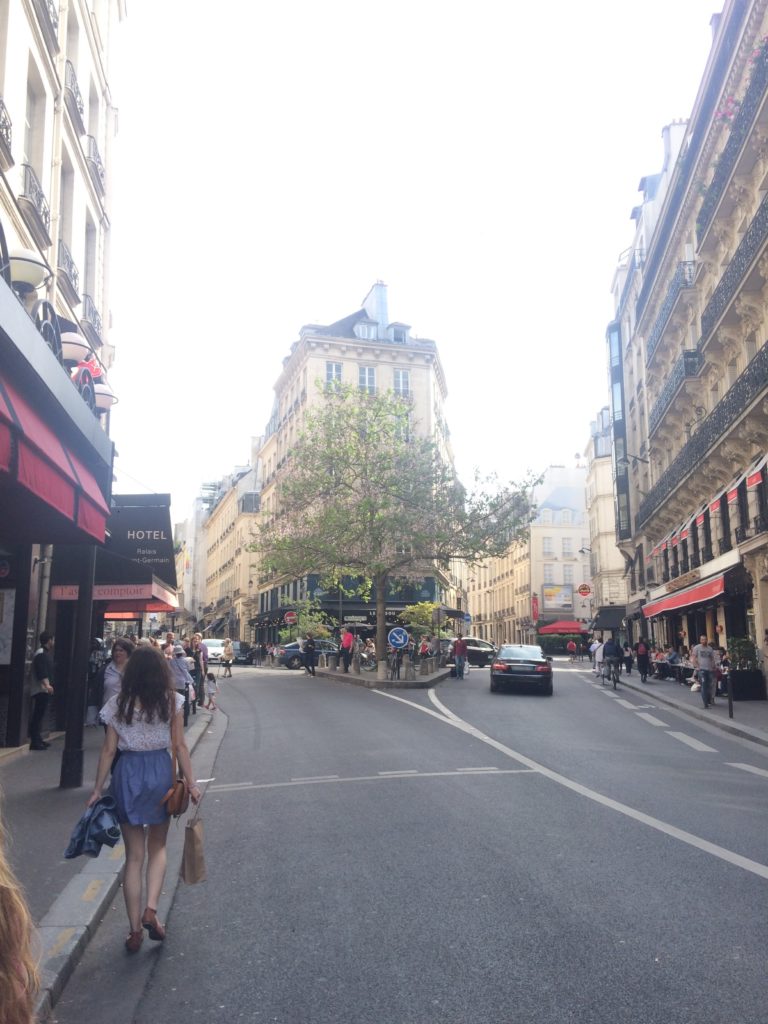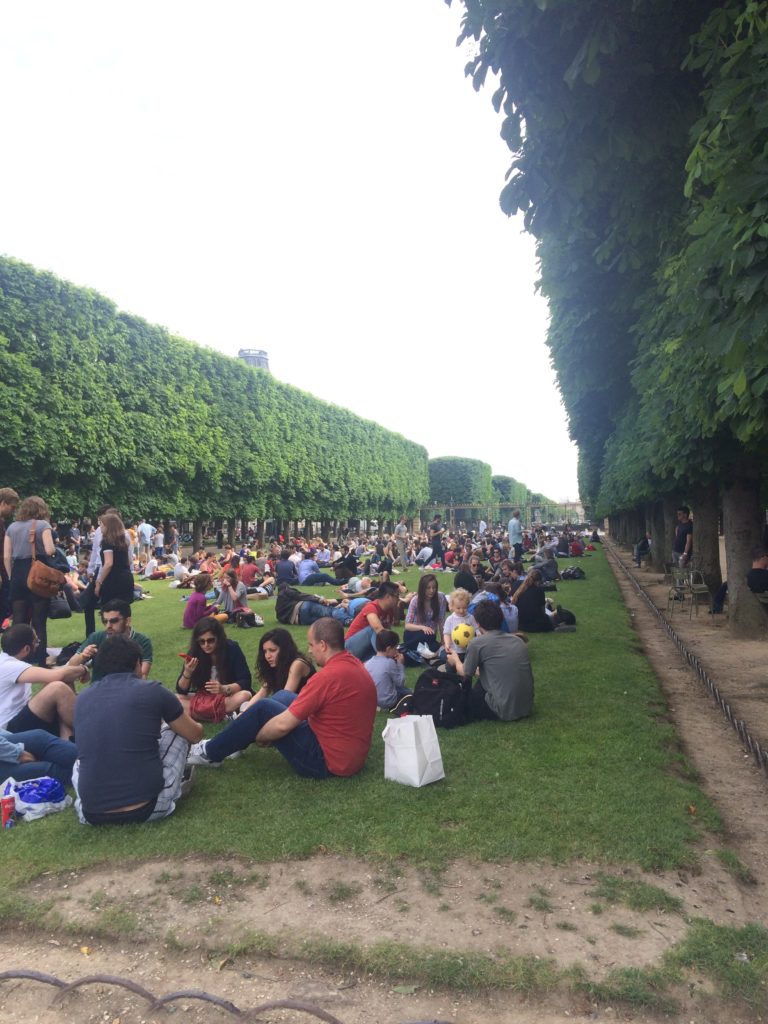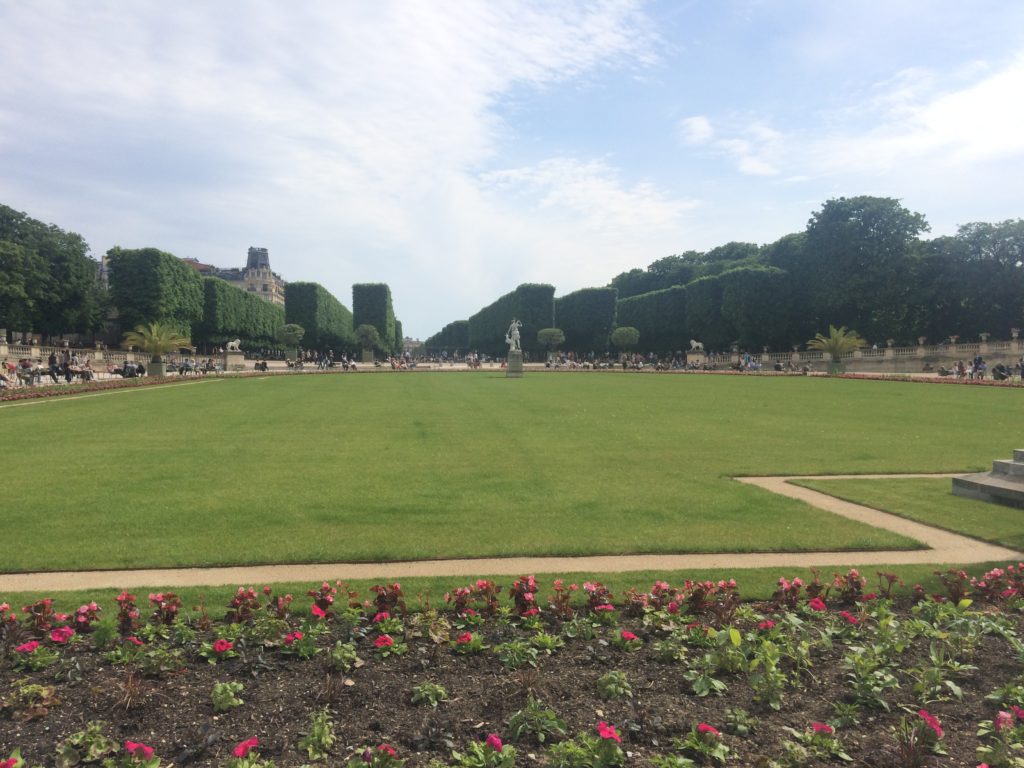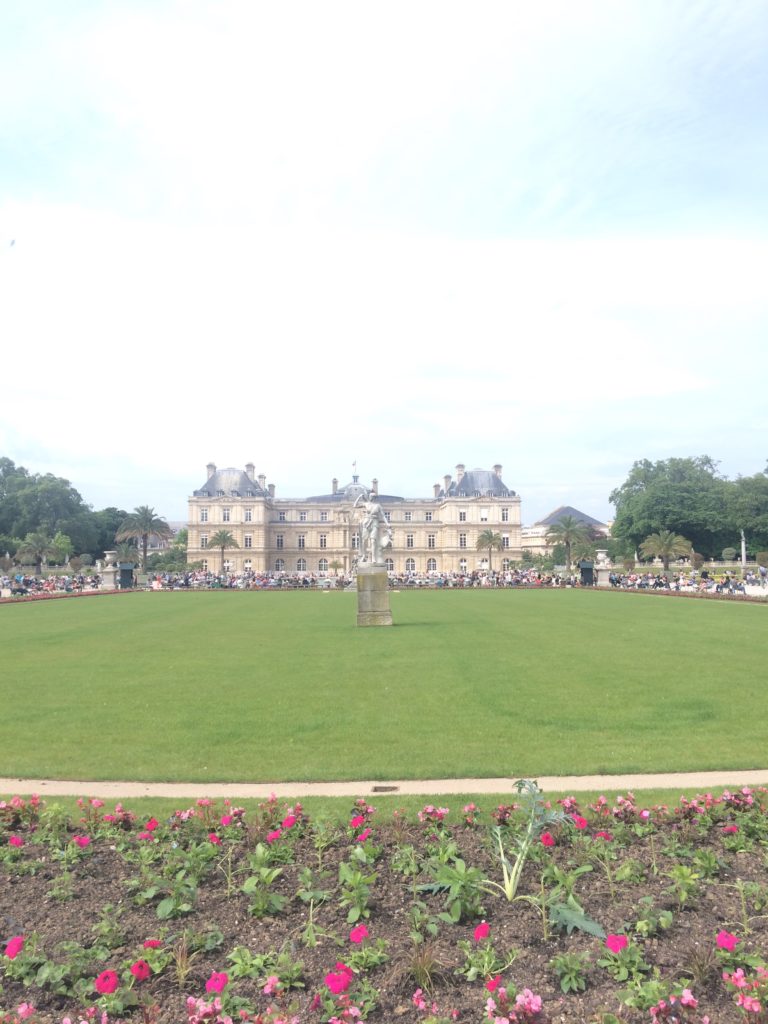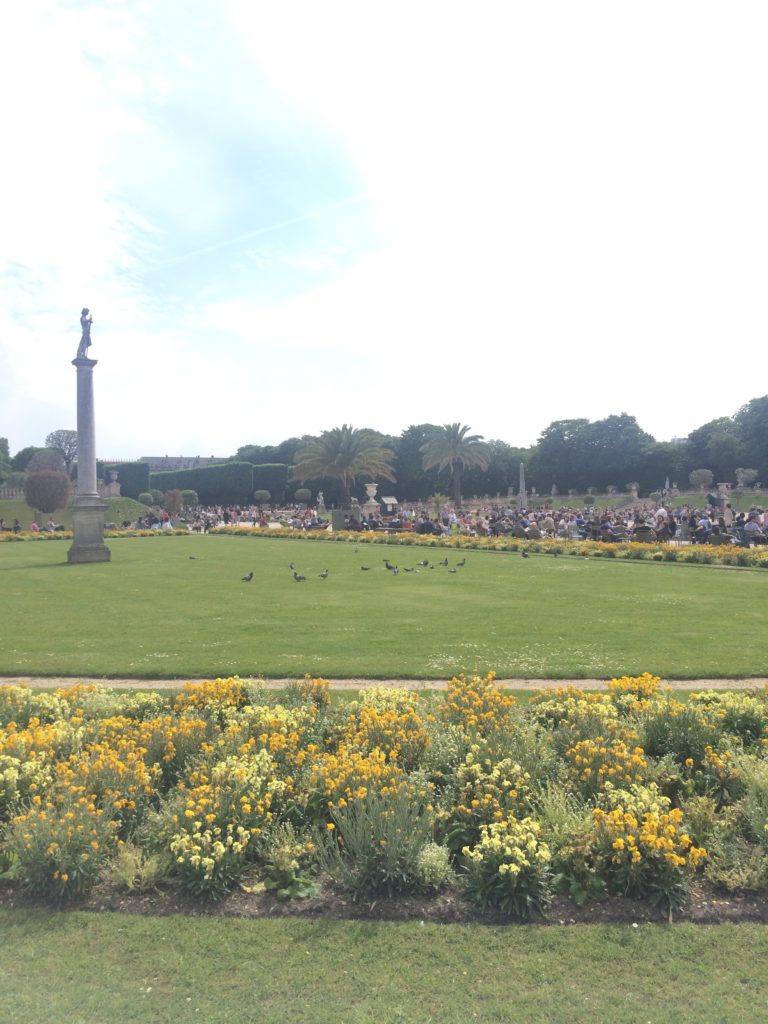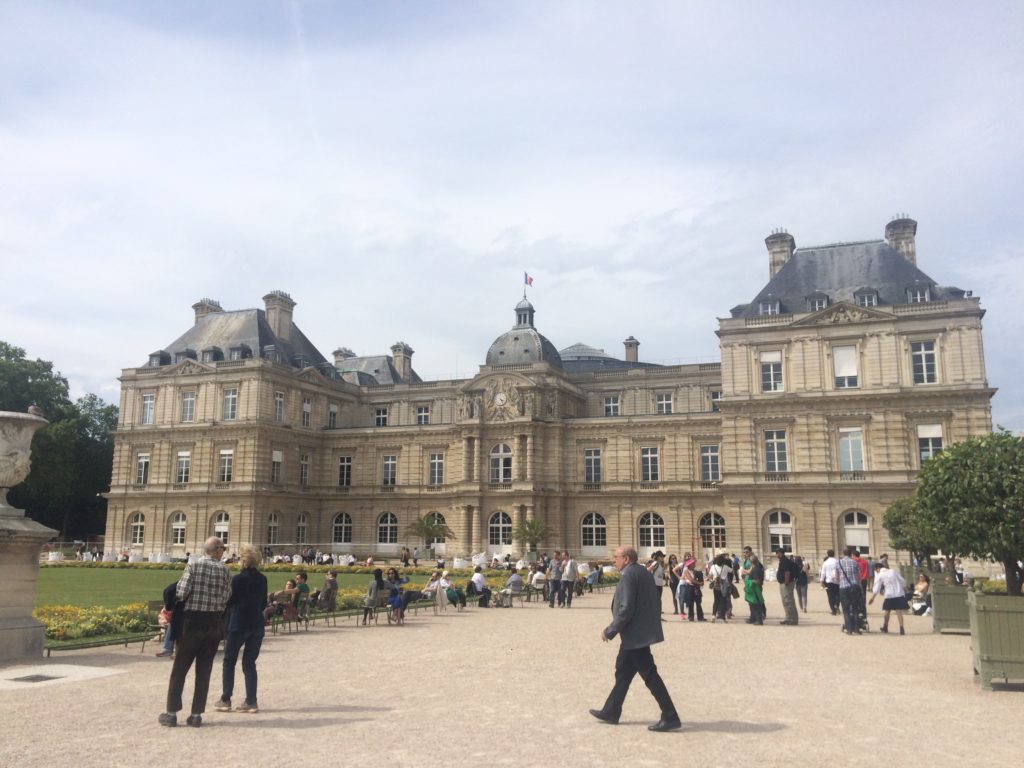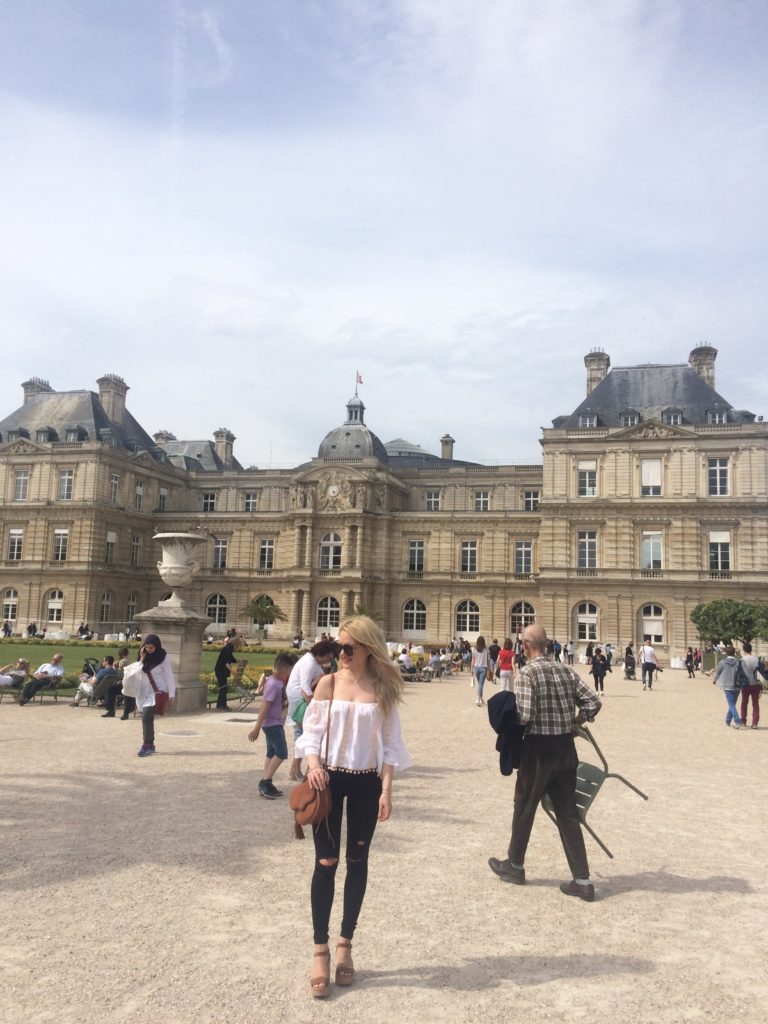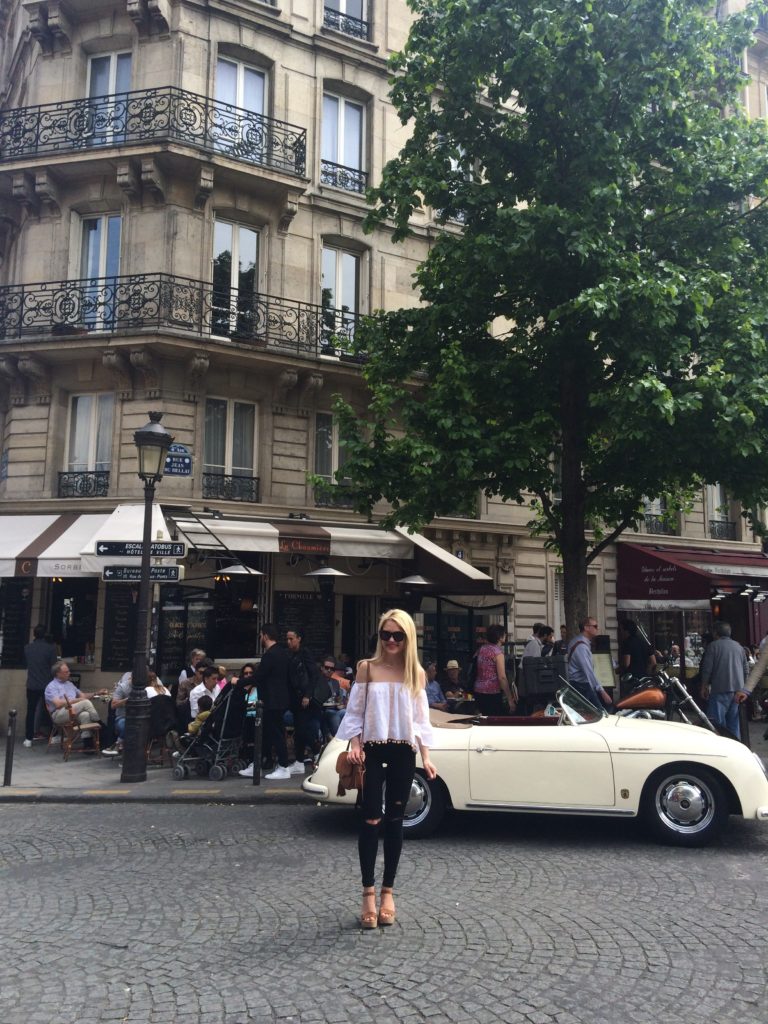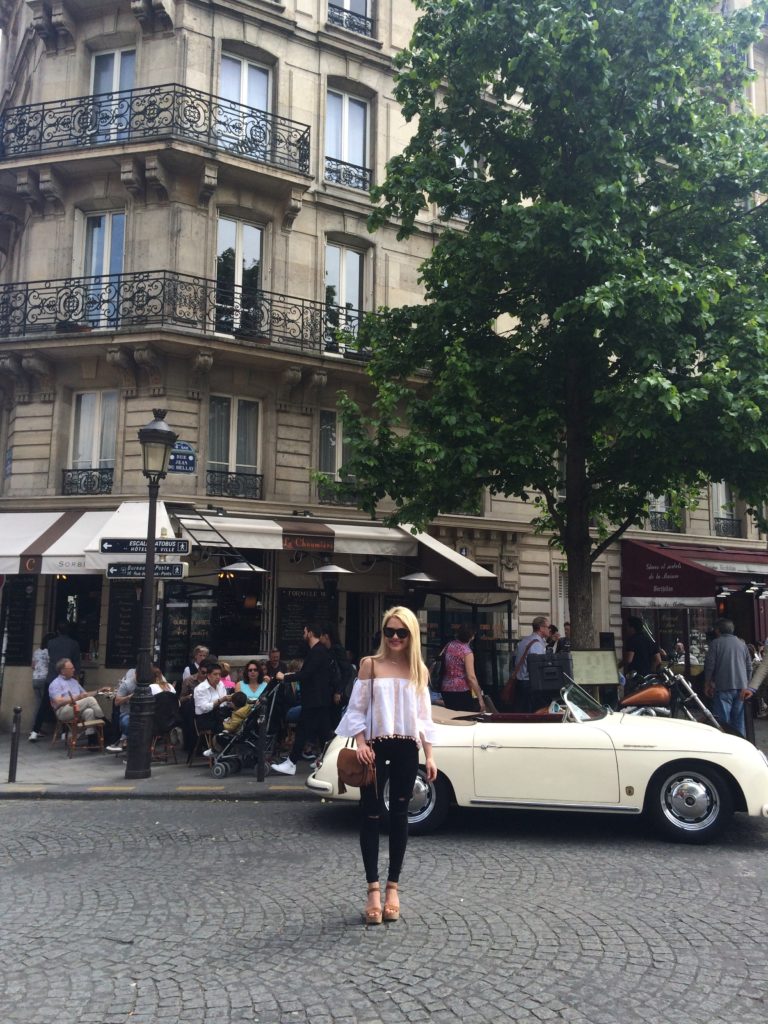 TOP Tularosa | SKINNY JEANS MOTO (only $70!) | WEDGES Randi | SUNGLASSES Karen Walker | BAG Rebecca Minkoff
This was one of my favorite days in Paris because we didn't have an agenda. Just exploring and eating great food. We found this adorable corner where a pianist was playing in the middle of the street, it was kind of dreamy! After lunch we went to the most beautiful park I have ever been to! The Luxembourg Gardens and Luxembourg Palace.
I wore this off-the-shoulder-top with mini pom poms around the bottom. This designer always comes out with the cutest pieces! And I wore black skinny jeans because we were riding bikes throughout Paris all afternoon. Hope you enjoyed these Paris posts! I can't wait for my next European adventure!