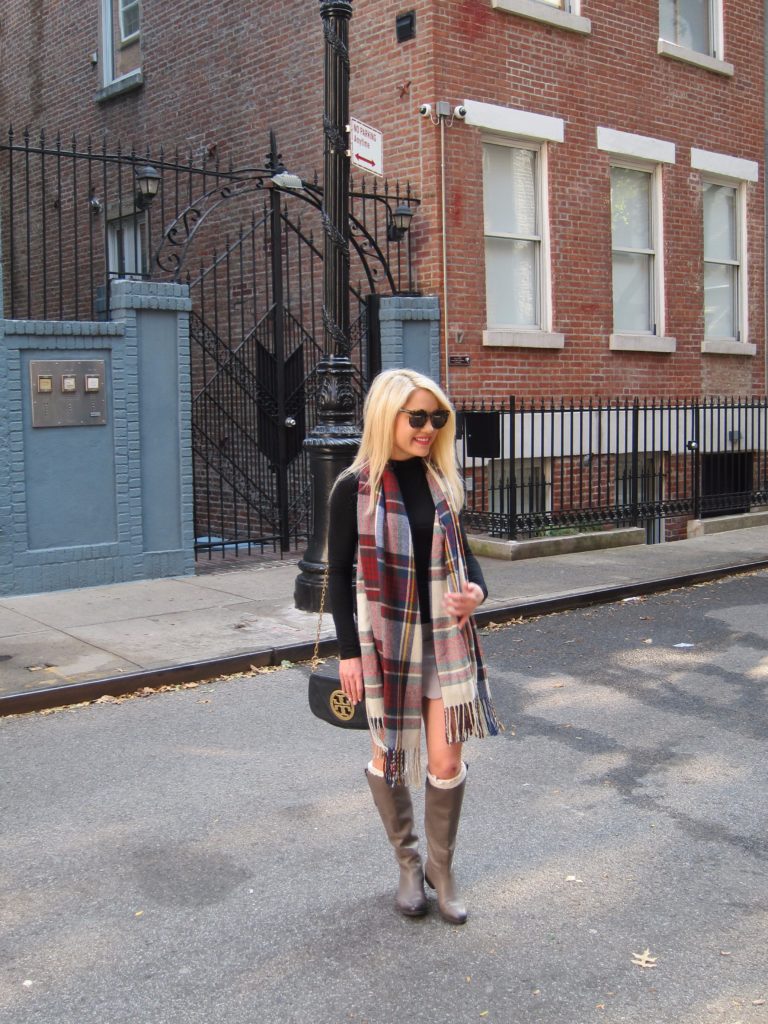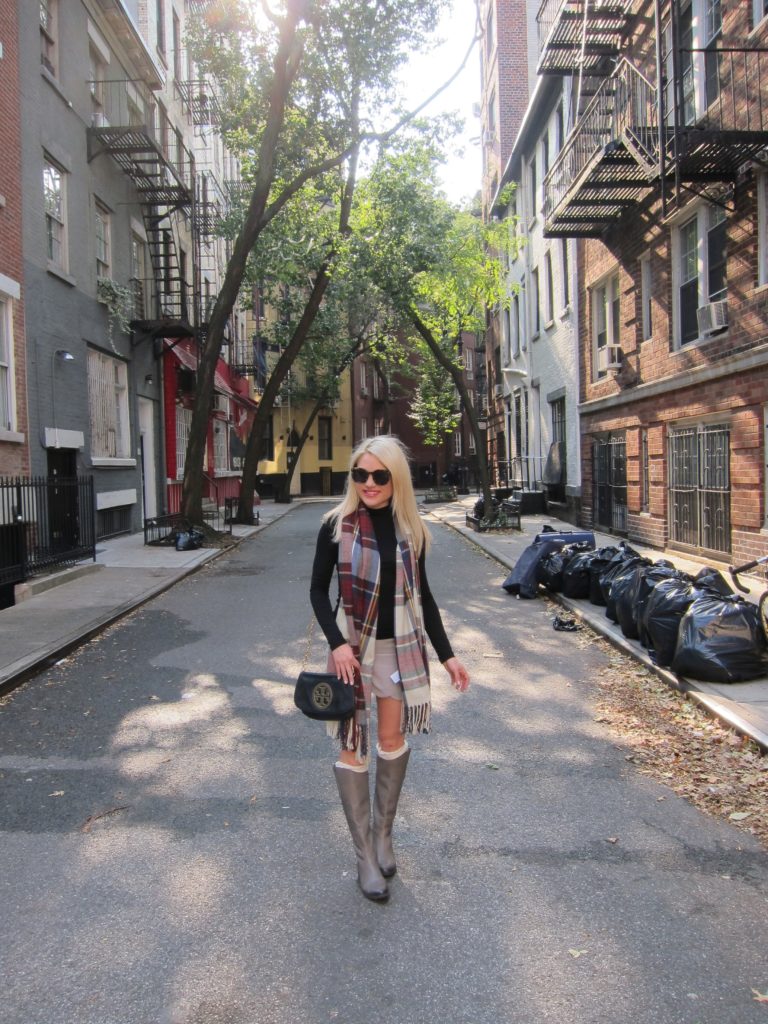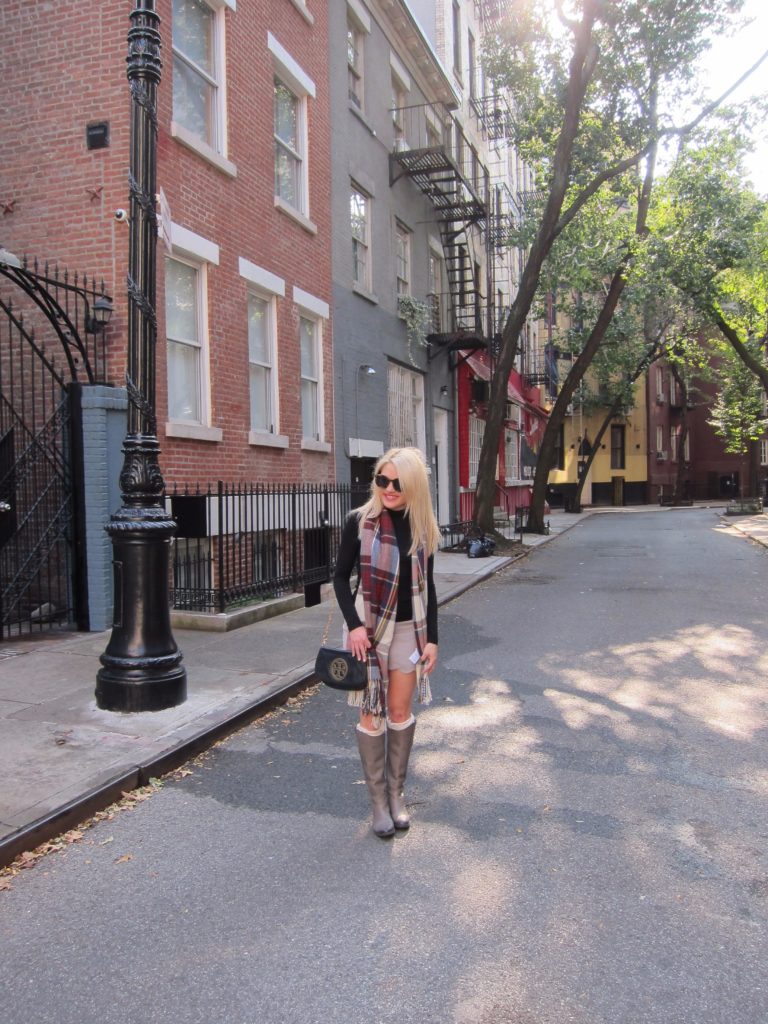 TOP ASOS | SCARF ASOS | BAG Tory Burch | SOCKS Lemon | BOOTS Sam Edelman | PHOTOGRAPHER My friend Dani
One of the main reasons why I started Styled American was to connect more with my readers. I originally started It Girl Weddings and wanted a place to talk about fashion, travel and lifestyle. It has been a fun journey and thank you for following along. I hope to inspire you each day! In an effort for you to get to know me better I thought it'd be fun to share 10 random facts about me! So let the facts begin!
ONE
I am TERRIBLE with cell phones. I actually have two phone lines so I get a free upgrade at least once a year. I've been known to drop them in water, leave them in cabs, put them through the washing machine and crack them to no end. The only thing I don't like about having my cell phone insurance is that I get refurbished phones that tend to have their own issues. Like an 'R' not working or something else devastating. As a blogger, I'm trying to be more careful!!
TWO
This leads me to my next point which is that I'm incredibly clumsy! You might have noticed in a few posts that I'll have a skinned knee or random red mark on my leg, that's because I'll miss steps and randomly fall everywhere! It's super embarrassing!
THREE
I love to hum! How weird is this? When I used to drive a car in California I loved to sing in the car, so now when I'm commuting on the subway or walking a long distance I hum until I notice people can hear me. It ranges from a latest hit song to literally "I've been working on the railroad.."
FOUR
I pride myself on being present. Being a blogger and in this age sometimes it's hard to unplug, but when I'm at lunch or dinner with friends or family I put my phone away and try to be present in the moment.
FIVE
My background is in real estate. I actually passed the real estate test in California, Arizona and New York. If I wasn't blogging I'd probably be working at a commercial real estate landlord or brokerage.
SIX
I wear extensions. Almost everyday. I love them! I like them for thickness and also a little length. I've been getting them from a company out of San Diego and would definitely recommend them!!
SEVEN
Travel is my favorite hobby aside from fashion. The entire world is on my travel list. Again, again and again. I have been to London, Paris and many cities in Italy and would go back any day of the week!
EIGHT
Currently I live in the West Village. I have previously lived in midtown east, the upper west side and Chelsea, but this is my favorite neighborhood! I don't have the fabulous views I once had but I love that restaurants are steps away and all my friends stop by more often because I'm in a really accessible area.
NINE
My favorite food and drink of choice? Food is definitely whole wheat pasta with red sauce or burritos. I'm sort of obsessed with both. I eat one of these almost everyday! And in terms of drinks I typically only drink three things. Water, coffee and wine!
TEN
I have lived in four states. I was made in California. Refined in Oregon and Arizona. And captured by New York.
Hope you enjoyed these random facts about me!