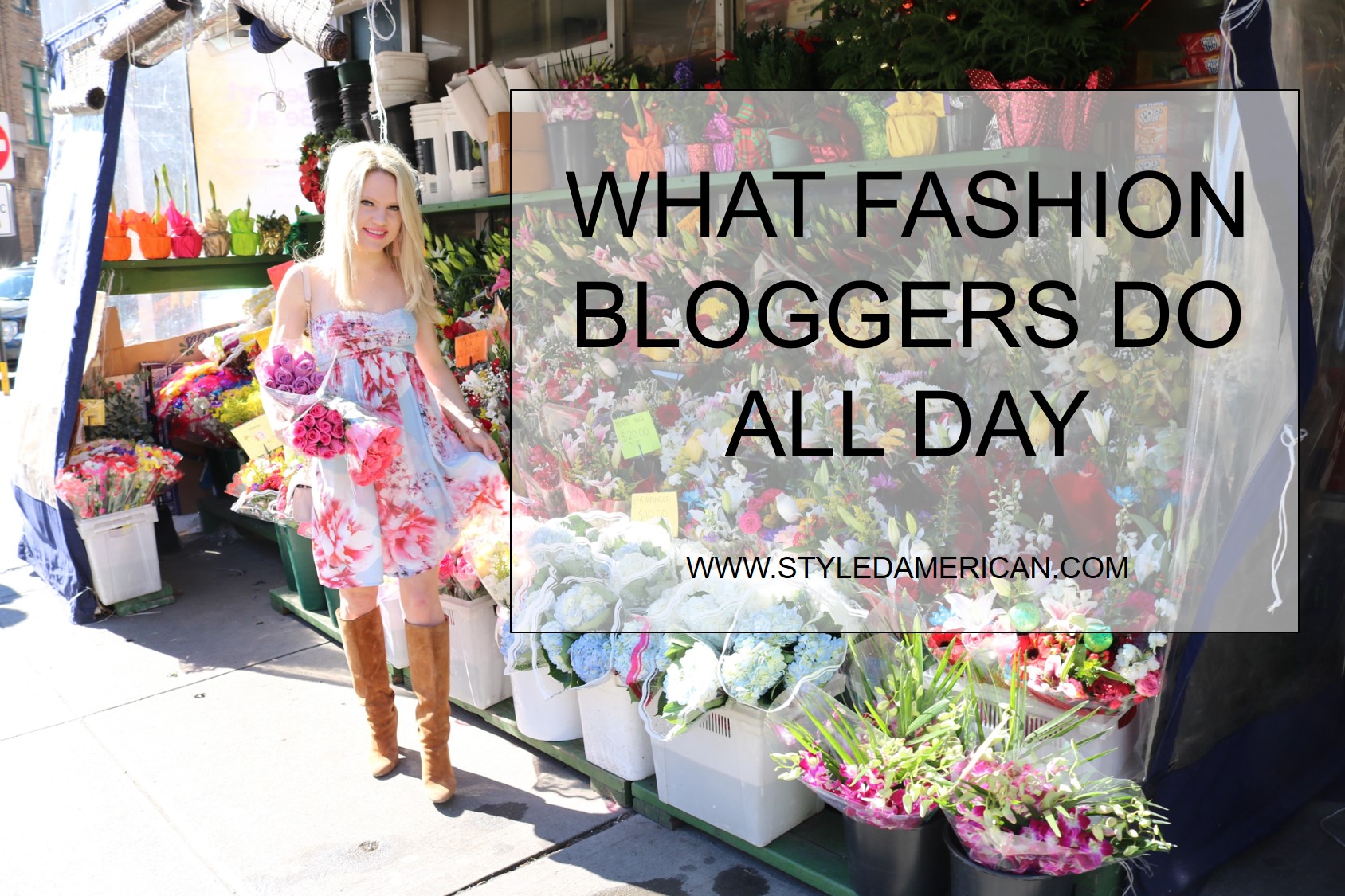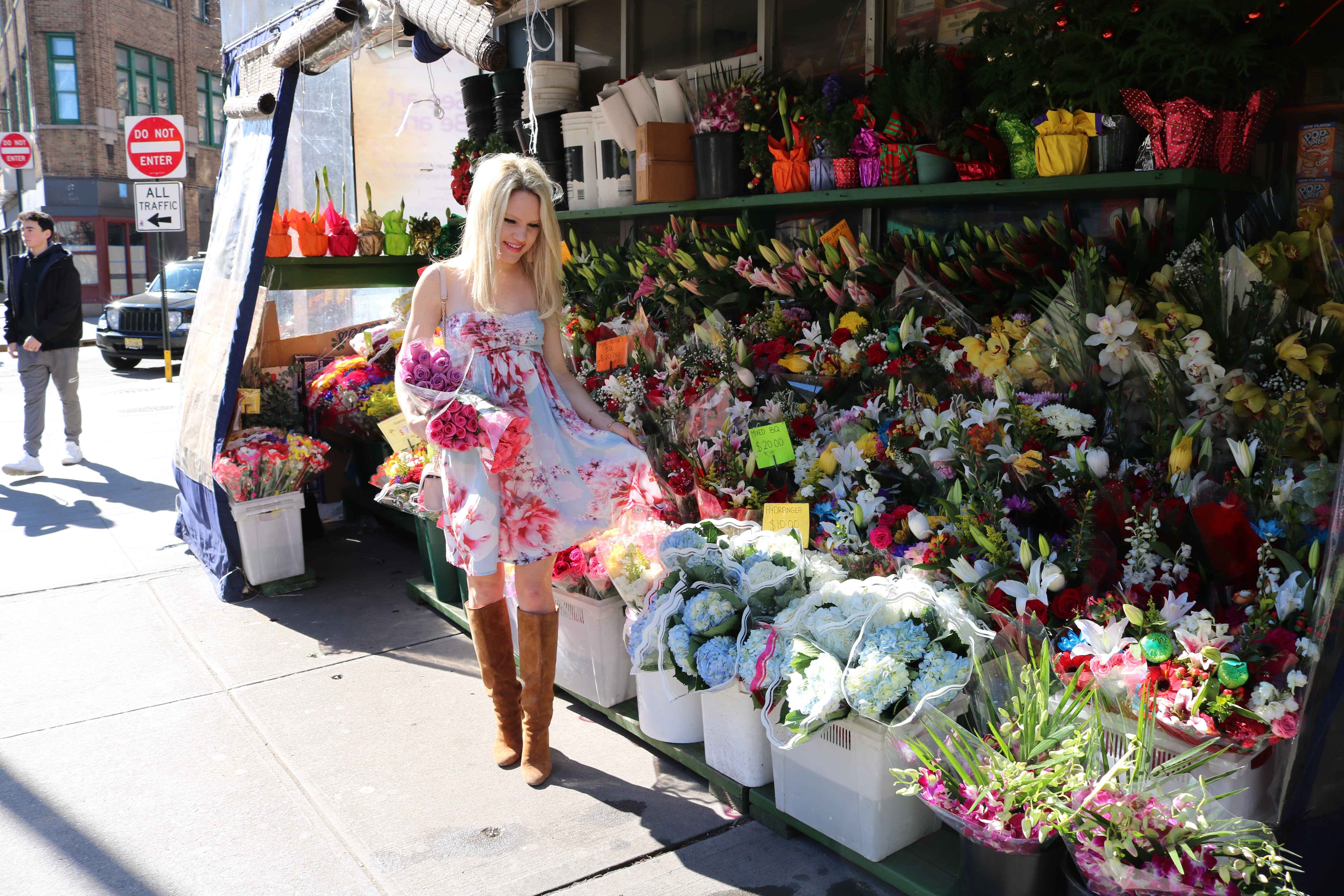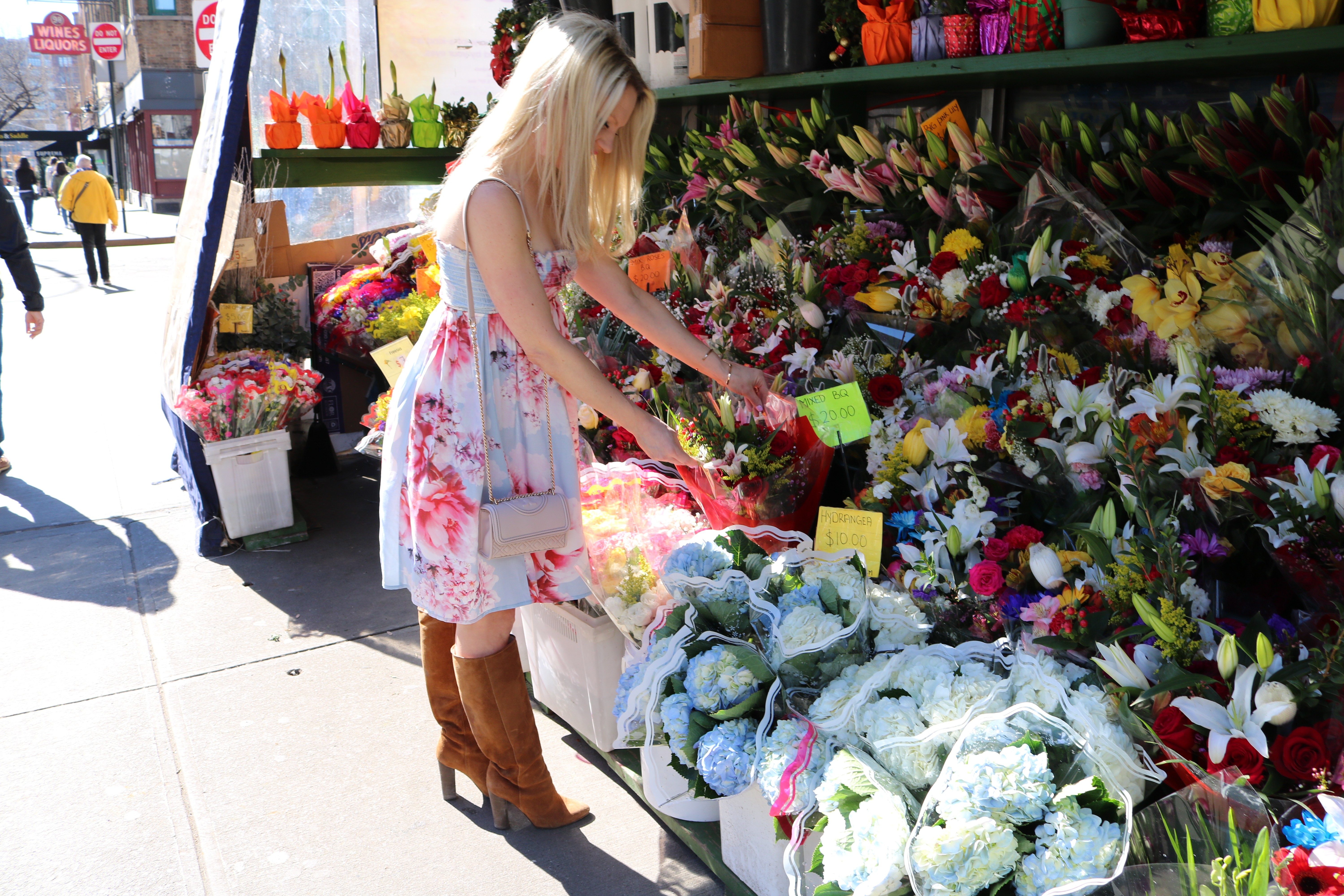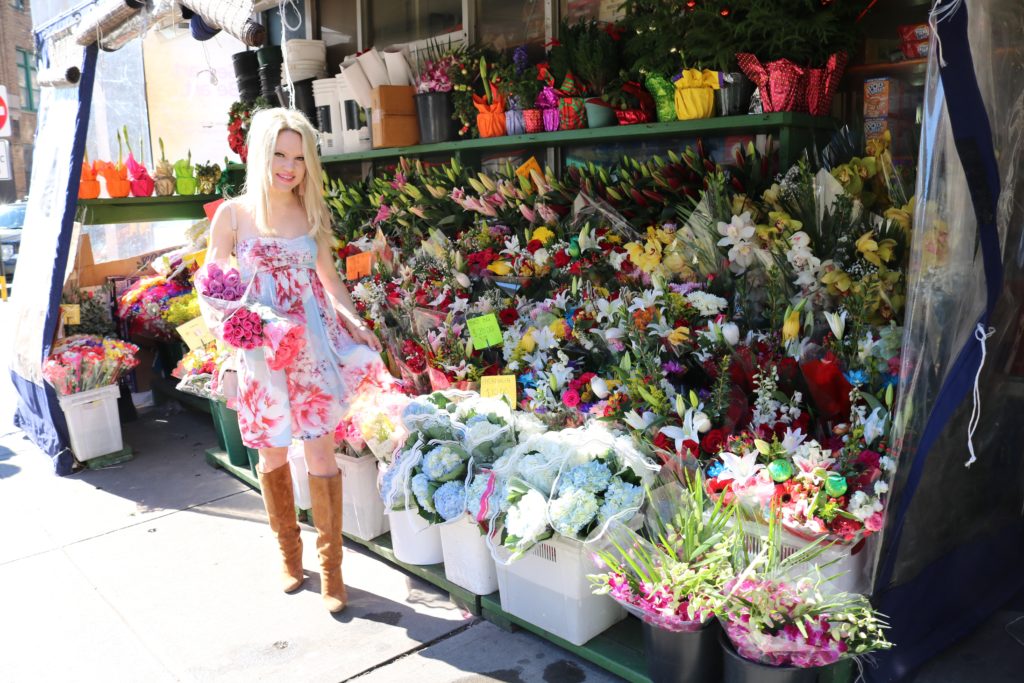 DRESS Plum Pretty Sugar | BOOTS Club Monaco 40% off!! | BAG Tory Burch | EARRINGS Bauble Bar
I have been blogging since 2014 (I originally started this blog) and I'm finally doing it full time. I absolutely love it; connecting with readers all over the world and creating beautiful content. But sometimes it's hard to get everything done in a day that I want to. I always say at the end of every day I never feel 'done.' There is always an email I didn't get to, a brand I need to contact, social media to be posted, etc. etc. My number one priority is to be out in the city creating new content, but there is also a business side to this industry that needs attention. So here's what I do all day!
CREATE CONTENT
This is really number one. As a blogger or influencer your number one priority is to create interesting and original content. I don't have a photographer following me around all day everyday so sometimes this is hard for me. I work with photographers a few times a month to photograph my outfits, but the day-to-day content I do myself. Styling pictures of my everyday life around New York and my travels.
WRITING
I love writing so this part I love. I love having a voice and a point of view to share. I don't think I'm an expert in fashion or weddings, but I do feel like I have a point of view to share. Writing on your blog posts also includes coming up with topic ideas, linking to products, entering SEO (search engine optimization) on the post and all photos.
WEAR AN IT HAT
I am not lucky enough to hire a full time IT person, but if I could, I would! It feels like almost daily I have some sort of IT issue from my Instagram widget not working, to my website not loading properly on mobile or my computer crashing. I went to Best Buy just the other day and bought a new computer because my last one couldn't charge anymore. I normally buy everything online, but I didn't want to wait a day for a new computer to come in the mail. My website developers are amazing but they are based in London, so sometimes when a random issue comes up, I have to wait until the next business day for it to get fixed. I also think it's helpful if you can learn some website coding. I know a little and it helps me so much on a daily basis.
SOCIAL MEDIA
My biggest platform is Instagram, but I try to stay up with all of my social media platforms. It's important to do so because I don't own Instagram, I don't know the terms and conditions, so if it went away tomorrow, it's important to have other platforms to connect with your readers. Posting to social media and being consistent about it is super important. After I write my posts I use social media to promote them. I try to post to Instagram twice a day and I do it on two accounts so it defiantly takes up time.
COMMENT/LIKE
I love commenting and liking other social media posts and interacting with the community. It's actually one of my favorite things I do each day. I also love reading the comments on my Instagram and responding back to my followers.
STYLE CLOTHES
For me styling clothes really starts with ordering online and trying to envision outfits. Of course when I receive all of the pieces I change everything and add pieces I already have to make it pop. You also want to be 'in the know' of the latest trends in fashion of the newest 'it' bag or pump of the season. I find so much style inspo from Pinterest and attending New York Fashion Week.
EMAILS
It is so important to stay on top of your emails. It's a bit challenging for me because I have two blogs so I just try to respond in the order I receive them and keep an eye out for other opportunities. I've missed campaigns and events from not being on top of my emails so I have made it a priority to at least read them if I can't get to a response yet, at least I know what's in my inbox.
BRAND WORK
If you aren't lucky enough to have brands reach out to you on a continual basis, you'll want to get in contact with the brands you love. Reach out brands that align with your brand and try to get in contact with to their social media manager and see if they are interested in working with you.