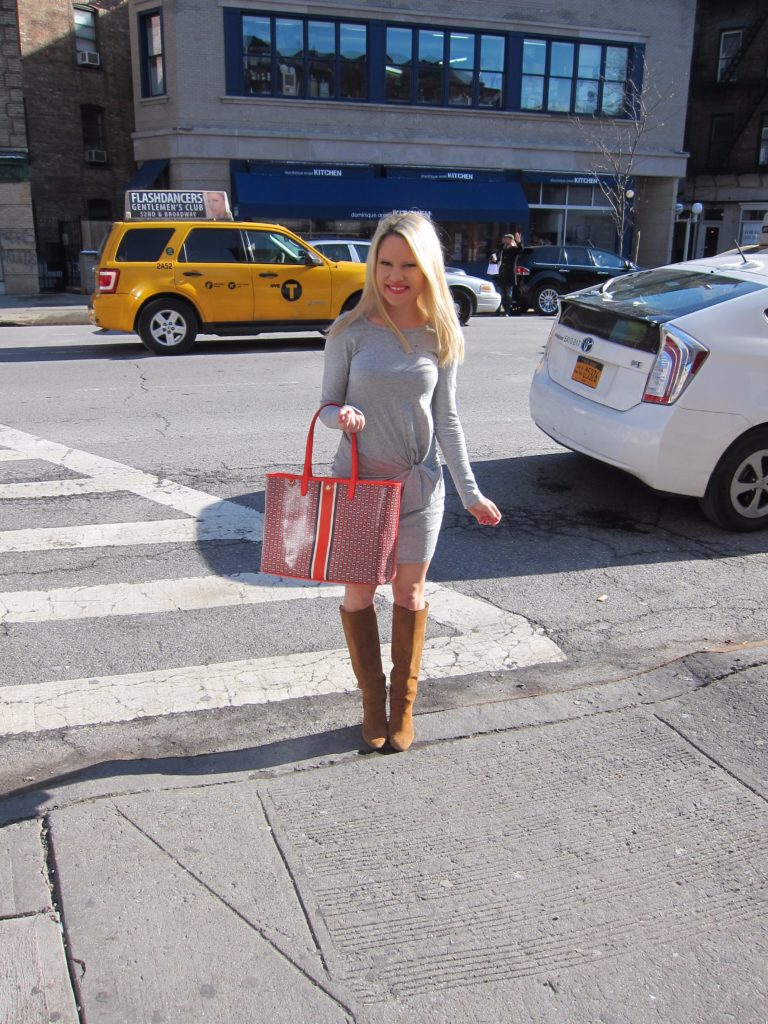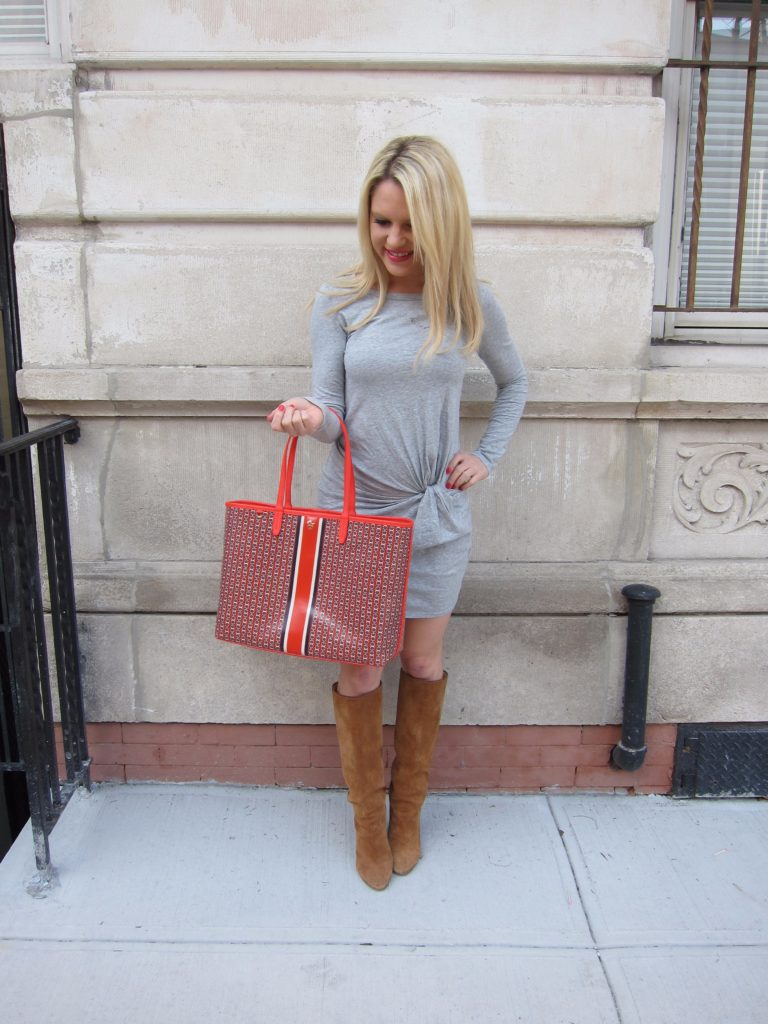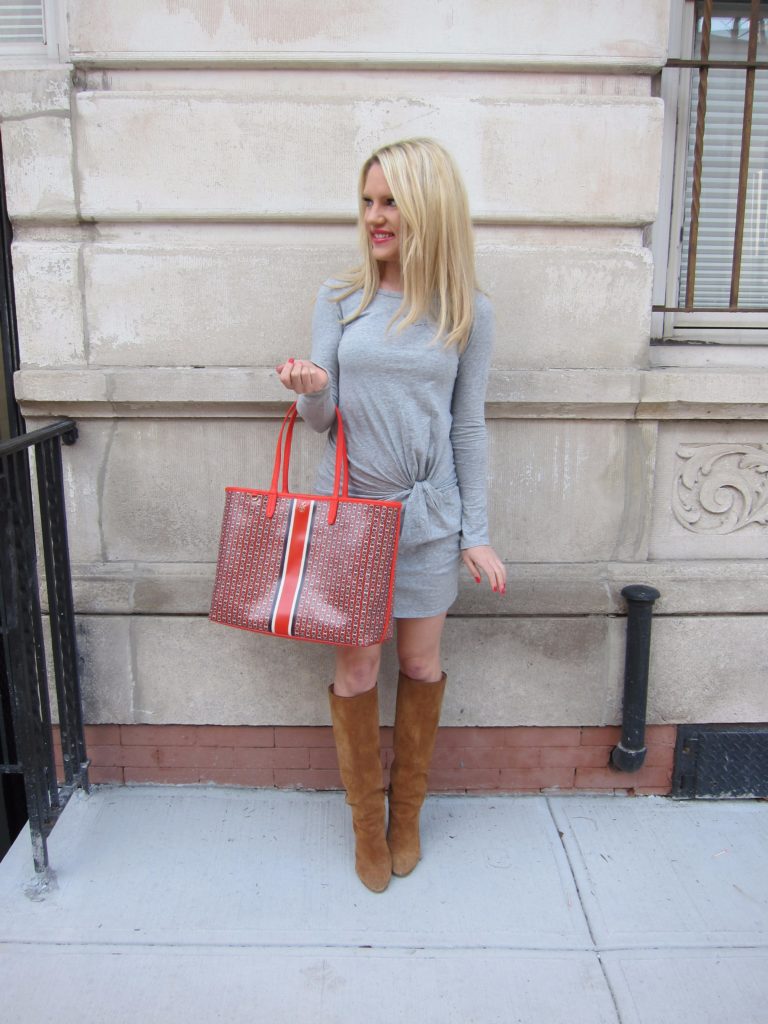 DRESS Bobi | TOTE Tory Burch | BOOTS Club Monaco (Wendee Boot sold out)
I have two new obsessions; this Tory tote and knot dress. I don't wear a lot of form fitting dresses but I love the knot detail at the hip on this one. It's so feminine and flattering. Pluuuussss it's currently marked 30% off! I haven't worn this designer before, but it looks like she carries a lot of basics and classic pieces with an edge. I'm a fan to say the least.
This new tote I couldn't resist wearing when I got it even though I actually picked it up for summer. I am obsessed with orange, but this tote also comes in five other colors (depending on where you shop!). And the best part? This bag is super affordable! Under $200 which is a steal for miss Tory Burch!
I couldn't end this post without talking about my boots. If you have been following me for awhile you already know I'm obsessed. I have been looking everywhere and it looks like they are sold out! 🙁 I've worn them in a lot of posts but my favorites are here and here and at the Club Monaco presentation in February.